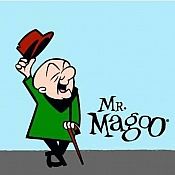 Gary H.
5

Reviews

7

Helpful Votes

0

Thank Yous
Experience: Shopping, Computers & Technology, Hobbies & Interests
Member since July 2018
Reviews

5

First to Review

0

Votes

7

Very Helpful

7

Funny

0

Fraud Buster

0

Great Find

0

Well Said

0

Thank Yous

0

Fans

0

Profile Views

448

Gumtree UK
Review/comment on GUMTREE facebook (via the GUMTREE page), and have the message

"The people who manage this Page will review your post"

FLASH up on the screen for a few seconds, and then it (the review & the message) vanishes.... Oh if only the same could be said of "people you may know" eh :-)

Gumtree/eBay it doesn't make any difference, not since eBay OWN Gumtree, just something to bear in mind people.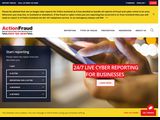 ActionFraud.Police.UK
As the victim of a credit card fraud, you dial 101(non emergency police)

Oh (you are told) you need to call Action Fraud, on *******040

You call INAction? erm, sorry... Action Fraud, select option 1 (a new report/general advice) and report the details, to be? FILED by the sounds of it

My card?...used to pay a £204 PCN in Westminster, and this is what the Parking company tell me...

"Further to our recent exchanges, I can confirm that the payment was received in respect of a Westminster City Council Penalty Charge Notice (PCN); however, owing to General Data Protection Regulation (GDPR) compliance, I am unable to divulge any further information to you regarding the PCN, including the PCN number, when/where it was issued, to which vehicle, and the identity of whomsoever made the payment"

So, now it's out of MY hands, and in the hands of the THREE WISE MONKEYS
INAction Fraud
The Police?
The Credit Card company

Do they STILL say crime DOESN'T pay?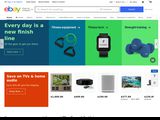 eBay
Do you want to "check-out" the opposition?, the other people bidding on the item that interests you?, well you SHOULD.

Follow these simple steps to get SOME idea about the other bidders in your auction, and perhaps (as in my case) spot a SCAMMER.

Your "username" is encrypted when you bid...encrypted by eBay *twice*, to protect? well, that's questionable.

1, Find an item of interest (good start)
2, CLICK on the bids already made

3, Find yourself in BID HISTORY with a list of the bidders in this auction, along with the TIME and DATE bids were made, and at the bottom (if applicable) any BID retraction/cancellation history.

4, Now CLICK on a "name" to be taken to BID HISTORY ID of that bidder.

You are now looking at the bidding history of the the opposition, and also (importantly) it's history with the seller in question.

*Note the different encrypted ID*? (top left)

In this section you are told of the % of bids by this bidder that went to the SELLER IN QUESTION, and lets not forget the RETRACTION history of this bidder (if any) found at the bottom right hand side.

Please note that these details cover both a 30 day & 6 Month period? so will REDUCE if this bidder is inactive, and would/could go down to ZERO bid history (with seller) & zero retractions?...Umm.

Please also note that your encrypted ID? will remain the same for you for as long as you bid on the same sellers auctions...unless eBay try anymore funny business?

And the encrypted ID already IN "BID HISTORY ID"?
Is the ORIGINAL encrypted bidder ID of this bidder, as seen when it WAS bidding in the SAME sellers auctions, changed (I believe) by eBay to "muddy the water", and protect shill bidders, and in so doing? protect it's 10% "cut" of any scam.

I have 3 sellers (of Sony Laptops) in mind, and can ID them AS THEY BID in eachothers auctions, AND I can place them (as sellers, so as bidders) at the SAME address of

Beresford Avenue
Coventry
CV6 6JA

And eBay? ACT like the THREE WISE monkeys.

A TEST FOR YOU.
Are you currently bidding on an item?, if so TRY THIS.

Ask your friend (via his/her eBay account) to access the auction you are bidding on, go to BID HISTORY and see if he/she can ID YOU.

POINTERS
Take you User ID (I'm removaldog)
take 2 random letters, and *** and lets not forget your feedback score?, AKA a SCAMMERS FINGERPRINT.

In this way
I could be seen as m***d (469) or r***m (469) now, can your friend spot you?, if so you, can spot a shill bidder...it's THAT simple

ALL THE BEST.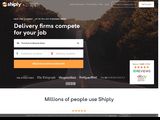 Shiply
I was going to cut & paste a review of Shiply that is STILL
"under investigation" at Trustpilot
but I would need to erm...double check the spelling of the word "shiPly", as I notice the P and the T may have been mixed up...a few times.

Shiply have recently "enhanced" it's system, in relation to...well it's relationship to eBay, in order to prevent us (on eBay) from seeing that a scam or shill bidding is taking place. This is a scam that is worth 10% to eBay.

Known as the FVF (final value fee) 10% is the base rate fee eBay charges sellers at the end of an auction. It's ALSO known as the PROCEEDS OF CRIME if eBay are aware of the fact the seller is involved in shill bidding, and they are...fully aware of at LEAST 3 sellers...how can I be sure? Oh, that's the easy part...I told em. Known as the THREE WISE MONKEYS, I told eBay CS, eBay Trust & Safety, and the eBay community.

But what of SHIPLY, the COURIER FACILITATOR?

Shiply's site works WITH the eBay site.

Say you have an item of interest on eBay, and before you "commit", you wanna see what it will cost to transport it, so you need to "Get a quote" from a courier, via SHIPLY

You "tick a box" to confirm it's an eBay item
you import the eBay item number, and in so doing was ALSO able to import the address of the item, down to the post code minus door number, for example the actual address of 2 "names", sellers of the exact same Sony Laptops is

BERESFORD AV
COVENTRY
CV6 5JA

Sadly I'd mentioned this to eBay, as (with some other stuff) proof positive of shill bidding, and the result?

SHIPLY "tweak" it's system to "enhance the user experience",and (fortunately for eBay) block the facility to nail a scammer.

SHIPLY & EBAY?, 2 sides of the same BAD PENNY methinks.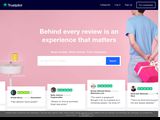 Trustpilot
I mentioned in my 1* Trustpilot review of shiply.com (a Courier Facilitator) that I believe shiply are WAY toooo close to the auction site eBay, when I mentioned TO eBay that I could prove fraud/scamming and shill bidding with the use of the Courier Facilitator, only to then see the ability to perform this function VANISH, and Shiply's response was?

"The changes were made to enhance the user experience" or in plain simple English? (yet in genuine consideration of the guidelines of THIS site)...BS.

THAT review is STILL (as of this very moment of 13:28pm 02/07/18) under review (investigation) by Trustpilot
Reported 25 June 2018
Published 24 June 2018

Fact is (as I told eBay CS & eBay Trust & Safety, a number of times)

WHEN you "import" the "item number" from eBay to Shiply for the purpose of getting a quote (pre purchase/auctions end) you would also import the ADDRESS, down to the postcode, minus DOOR number, and in so doing? you can uncover a scammer, something I don't think eBay are too keen on...at 10% per scam.

HOW SO? 1 sells, and 1 or 2 bid, and just "mix it up".

You have 3 "names" (as I do)... eBay sellers, all selling the same Sony Laptops ...and you have already USED the Shiply option of

"is it an eBay item?, if yes, TICK THE BOX to "import eBay item number". and have imported the item number/item details, and SEEN the address of 2 of the 3 sellers, and it's the same address, Ouch.

NOW...if (as I can) you can ID the SAME 3* sellers... AS BIDDERS, and you find them bidding in each others auctions? you have yerself a case of shill bidding and, if successful, fraud.

*Shiply "enhanced" it's "user experience" before I could pin the 3rd seller to that address of

Beresford Avenue
Coventry
CV6 5JA

You see...no DOOR number, so unless we go door to door, I believe the "Human Rights" of these criminals were/are still safe, even from the police sadly.

I also believe it was a case of eBay "suggesting" the tweak to Shiply's system, and NOTHING to do with ANY "enhancement" for our benefit.

So, there you have it... in 1 fell swoop I have managed to review 3 for the price of 1, and ALL get a maximum 1* in my book

UPDATE
Shiply (via twitter) have replied to my post...and CHANGED IT'S MIND on WHY the Shiply system was "tweaked".

I am NOW told it is down to D A T A P R O T E C T I O N Yes, THAT ol Chestnut,

They "assure me" (Oh, well thats OK then) that it's 100% down to GDPR (General Data Protection Regulation) that they had to remove the ability to see the POSTCODE. The postcode Shiply?, so what about the REST of the address?.
Gary hasn't received any thanks yous.
Gary doesn't have any fans yet.
Gary isn't following anybody yet.
Similar Reviewers on Sitejabber
God help you if you need to contact customer services, even worse if you are communicating with...
£102 to advertise for a job, they sell you all the upgrades to get more applications. Three weeks...