Gareth J.
5

Reviews

5

Helpful Votes

0

Thank Yous
Experience: Hobbies & Interests
Member since March 2017
Reviews

5

First to Review

4

Votes

5

Very Helpful

5

Funny

0

Fraud Buster

0

Great Find

0

Well Said

0

Thank Yous

0

Fans

0

Profile Views

103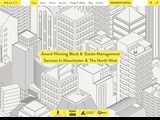 Realtymgt.co.uk
These guys took over the management of my apartment building last year.

Since the start I've been a proactive property owner, maintaining my property to a good standard and paying all my bills on time.

Yesterday I had an enquiry about a possible leak from the apartment. As it was a Sunday and they were closed, I emailed them.

Today at 2pm I still hadn't heard anything back despite the issue obviously being important so I called.

They claimed not to have received the email and I had to explain two or three times when the email was sent and to which address. They just couldn't seem to wrap their head around this for some reason. Eventually I was transferred to a Mr James Coote who was responsible for the property so I set about asking him the questions I'd asked in the email.

Immediately the guy became aggressive and confrontational, threatening me with having to gain entry into the apartment to fix a leak if there was one and having all associated costs sent to me.

But I hadn't said I didn't want to fix the leak - I just wanted to know whether they had any options - like using the caretaker - to ensure there actually was a leak before I went ahead and paid £70+ for a plumber to come out which I don't think was an unreasonable request.

I ended up hanging up on him because he clearly had no interest in working with me here to get this issue resolved. I wouldn't bother calling them for anything again, and they've lost my support with any issues they may face with the development or its occupants.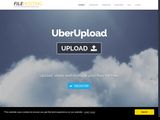 UberUpload
I had found an archive hosted on UberUpload that I was interested in downloading. As usual, I tried the free links first only to find that the speeds were poor and the downloads kept dropping out after approximately half way through.

I was sucked in by the advertising that promised unlimited download speeds and bandwidth, and signed up for a so-called "premium" account with the 1 month deal for $11.99.

Unfortunately, the service didn't improve and the speeds continued to be unusable, with a 1gb file estimated to take 2 days to download - and that was only when the connection actually succeeded, as I was more often provided with "download quota exceeded" errors when initiating the download.

I tried logged out and back in. I tried clearing my cache. I tried using a download manager. Nothing made any difference.

I sent the helpdesk a message which, 2 days later still has not replied.

I found a representative on Reddit (/u/UberUpload) and this guy actually responded. However, it quickly became clear that this person wasn't the most honest.

First he/she claimed that everything was fine on the site and there were no problems. Apparently they tried logging in as me and were getting uncapped 20mbit/s.

When I provided a screenshot of my download progressing at 5kbit/s, they said it must be my connection - despite the fact that I had already told them that I had ruled out my connection. So I provided another screenshot showing a download from another site at just under 80mbit/s.

This representative then claimed to have found a problem on the site which they had reported, and said I could either have a refund or wait for the problem to be resolved and that I would receive a week's free service in compentation.

By this time I was done with the site. Not only was the service terrible but I felt I couldn't believe a word this representative was saying. So I chose the refund.

I have not heard anything from the representative since - not even despite having sent them additional messages. I have received no refund.

I've opened a claim on PayPal and am now posting reviews on this unprofessional, amateurish company and their inferior services. Avoid. Use an alternative.
Terraonion Web
During the expansion of my games room, I had decided that I wanted to get a Neo Geo system.

I'd actually wanted a Neo Geo for a long time but had been put off by the crazy prices of the games, with some going for over £1,000 each! When I learned that an Everdrive-like cartridge had recently been made available for the system though, I decided it was time to jump in.

I purchased the NeoSD for the AES from Terraonion on the 11th of January which was a Friday. I then continued to browse forums and discussion groups for information on what else I should pick up the eventual result of which was that I actually decided to get an MVS instead.

I contacted Terraonion the next day on the Saturday to ask them to please cancel the order as I had decided to get the MVS rather than the AES.

I didn't actually tell them this as I saw no need to, but my plan was that once the order was cancelled I would place another order for the MVS version of their cartridge.

I heard nothing back from Terraonion all day Saturday, and I heard nothing on Sunday either.

On Monday the 14th, I received a rather snotty email from Terraonion telling me that it was not possible to cancel an order once it had been made, and that I would have known that had I read their terms and conditions:

As per our terms and conditions, once an order is submitted it cannot be cancelled and refunded. When you placed your order there was a checkmark box and link to the terms that you agreed to. If you had any questions about those you should have emailed us after reading them and prior to submitting your order.
- Todd, Terraonion.

In addition, I was notified that my order was dispatched.

It seemed that Terraonion chose to ship an order that the buyer had cancelled two days prior even though he clearly didn't want it, rather than cancel the order and issue a refund.

I guess they banked on me deciding not to return the item and keeping it (maybe I'd love it too much or think return shipping was too expensive?) so that they could keep my money.

Of course I know my consumer rights so I informed Todd that their plan to force me to keep an item I clearly didn't want wasn't going to work because I would simply refuse to accept the delivery. The item would be returned to them by the courier and they would end up having to refund me anyway.

Also, because of the way he had handled this case, I told Todd about my original plan but that I had now decided not to purchase the MVS version of the card from them and would instead get it used from eBay so as not to support a business with such practices.

On Tuesday the 15th, UPS turned up at my door with the package. As promised, I refused delivery. The UPS guy confirmed that it would be sent back to the merchant.

Refusing delivery means the item was never in my possession, which means it was never my responsibility.

By Tuesday the 22nd, I still hadn't received my refund so I emailed Terraonion for an update. They replied with a short note to say that it had not yet arrived. Given that it had arrived with me in a day, I wasn't sure I believed that it hadn't arrived back with them in 7 days so I responded.

In my response I asked why it was taking so long to get back to them and why I was being made to wait so long for my refund given that the item never actually came into my possession. I pointed out that this was not a return where they had to inspect the contents of the package it was being returned to them by their trusted courier as an unopened package that had been refused by the recipient and to which they had tracking information.

Terraonion did not respond.

The next day, Wednesday the 23rd, I emailed them again and told them that I was going to give them until the end of the week to issue the refund and that if they did not, I would initiate chargeback proceedings through my credit card.

The chargeback facility is a service provided by credit card companies to ensure that buyers are never left out of pocket by rogue sellers. Whether purchased items don't match the seller's description or if they don't even arrive at all, chargebacks allow the buyer to reclaim their money. There are fees associated with this though which the seller is liable for, and being subjected to a chargeback means a cost for the seller of anything between 1-2x the cost of the item itself. On a £400+ item, that's not an insignificant cost.

As such, a chargeback wasn't something I took lightly since it was never my intention to inflict such charges on the company, but I'd be damned if I was just going to let them ignore me and keep my money.

Unbelievably, two further days passed without response from Terraonion and Friday the 25th arrived. It was like they wanted to incur chargeback fees!I was left with no choice but to file a chargeback claim against the company, which is now in progress.

In Summary

Terraonion have a really terrible attitude.

Telling a customer who cancelled an order a full 2 days before it was dispatched that they were going to be sent the item regardless because cancellations are "not allowed" is just poor.

Even if there was some law in Spain that said orders cannot be cancelled under any circumstances (there isn't), then they could have reminded me of my consumer rights and advised me to simply refuse to accept the delivery. They didn't. Instead, they referred me to their terms and conditions which supposedly said orders couldn't be cancelled. I say supposedly because I didn't bother reading them because it's irrelevant what they say since they cannot supersede consumer law anyway.

Over TWO WEEKS after I cancelled my order for an item that was never in my possession, I am still waiting for my refund.

I was forced to go to my credit card company and to initiate chargeback proceedings against Terraonion to recover my money.

Update #1

I posted the above to the Terraonion support forums (complete with a link back to here) at the same time this post went live. By the next day, the post had been removed (thankfully not before it had been viewed many times) and without any kind of response from Terraonion. They didn't message me on the forums, they didn't post a comment on here and they didn't reply to my last email.

It's clear then that Terraonion are seeing these posts and are fully aware of the situation, yet they are not taking any steps to rectify it and the last communication I received from them was that email on the 22nd.

I re-posted the deleted post to their forum. I thought it would be interesting to see if they continued to censor me or if they would decide to deal with this situation in the manner in which they should have in the beginning and issue my refund.

Perhaps unsurprisingly given their behaviour to date, they deleted the 2nd post too. And this time they also deleted my account, preventing me from posting it again.

This is the type of people I'm dealing with here.

Update #2

Shortly after this review went online, Terraonion wrote to me and told me they would refund the cost of the card itself but not the cost of the shipping. So despite the fact that their broken procedures had led to them shipping an item 2 days after it had been cancelled, they wanted me to pay for that.

I told them more than once that this was unacceptable but they didn't seem to get it. I even explained to them in an almost paint-by-numbers fashion how it is not the customer's fault if a company's processes are so broken that it can lead to them dispatching items that were cancelled 2 days prior. So far, I'm still trying to make them understand this.

Unbelievably though, the focus of their responses to me is that they are unhappy that they are receiving emails from the reviews sites to which I am posting reviews! Yes, you read that right. I've been forced to post negative reviews on a company that is just completely clueless on customer service, and their number 1 focus is not how to make the situation right, but to stop getting emails from those reviews sites.

You couldn't make it up.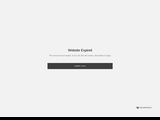 Gray Weddings
Update:

It appears that Edward Gray, the person who made our experience with Gray Weddings so utterly painful, has another company: Jackson & Gray. They don't have a review on here yet but they do have a couple (both 1 star) over at Wedding Wire.

Perhaps this is why Edward told us that he was winding down Gray Weddings?

I cannot imagine that your experience would be any different with Jackson & Gray as it would be with Gray Weddings so I'd avoid them both - as well as any others where Edward Gray is involved. Do your research - you have been warned!

Original Review:

If all you want is to know whether you should use their services, the short answer is most
definitely no. They are by far the worst service providers I have ever had the misfortune of using - for anything - ever.

We had to wait almost a year to get our videos despite persistent chasing, during which time we were subjected to a wide array of bizarre excuses. Edward in particular seems to have a different excuse for everything, none of which actually make any sense. By the end of our experience I couldn't believe a word the guy said.

Gray Weddings repeatedly ignored our requests for updates, and yet when I sent an enquiry from a fake email account they responded immediately! And when I revealed my
true identity they complimented me on my "clever way of getting through"! Why should a paying customer need to come up with a "clever way of getting through"?

Once they have your money, they don't care. They are all about getting new business. And they like to get your money out of you as quickly as possible with "special once-only"
offers... except of course these offers are made over and over. It might be because they want to buy a drone (which I'm yet to see), because they're changing address or because they're seeking investment with some new business plan - but in all cases they just want to part you with your money as quickly as possible to make it harder for you to pull out when their poor service is uncovered.

Unfortunately the full review is too long to post here because I included email exchanges with Edward that show exactly how terrible the service was. Check out my blog at gareth.uk where the whole sorry story is detailed.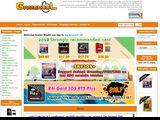 Gamekool
I placed an order for 2x R4 Wood cards. They supposedly had 1700+ in stock.

3 weeks passed and my order was still "pending" so I cancelled and bought them elsewhere.

It took 2 emails and 48 hours for the order to finally be cancelled.

There was not even an apology.

I certainly wouldn't waste my time ordering from them again.
Gareth Has Earned
5

Votes
Gareth hasn't received any thanks yous.
Gareth doesn't have any fans yet.
Gareth isn't following anybody yet.