 AChristian -.
5

Reviews

11

Helpful Votes

0

Thank Yous
Experience: Clothing & Fashion, Computers & Technology, Food & Drink
Member since November 2018
Reviews

5

First to Review

0

Votes

11

Very Helpful

10

Funny

1

Fraud Buster

0

Great Find

0

Well Said

0

Thank Yous

0

Fans

0

Profile Views

161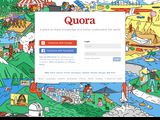 Quora
It started out great. I thought I had finally found a place to do my Christian work. I was getting Answer Requests like crazy. Took me a month to answer them, there were so many, and I was on for hours every day.
-----
Then, my comments were being collapsed; then I was on for too long, not permitted to answer anymore and told to come back later; then my comments were being deleted - and without notification; then my comments were deleted within seconds - and without notification; and then immediately on posting. It's as if I was being followed the second I logged inby some power-hungry moderator who despised the Christian work I was doing because it was effective. I had approximately 5 comments a day deleted, and I'd never get a notification that it violated a Quora policy, because we both knew it didn't.
-----
I appealed, emailed, asked what the problem was, assured them repeatedly it was my intention to obey the rules... they just wouldn't answer. Really a pity. It could be such a wonderful forum if not for the bratty liberals and Christian-haters in power. A site is only as good as its moderators and these moderators - like most moderators - have no business being moderators.

I posted a question because it was the only way to have my say at this moderator who I knew was following me. Take a look at that picture: It took a hot 1 minute for them to do something smart-a$$. Is there nowhere online that a Christian can do their work? Wow.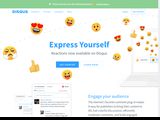 Disqus
The site is filled with atheists who always go to the religion section. The first rule of disqus is "no insults," yet, atheists are allowed to gush insults to Christians in every comment without so much as a warning from the moderators, whereas Christians who use the word 'stupid' will have their comment removed and be threatened with banning. This is because the moderators there are all atheist liberals.

Moreover, there are moderators there who will actually participate in the abuse, and sometimes even instigate it.

disqus is a horrible and very abusive place to be.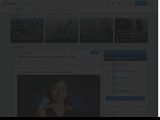 Reddit
I was at reddit for 2 days and had an exchange with a moslem where I very politely proved he was using taqiyya by posting quran verses with citations, which I do for the welfare of those watching. I was banned without warning or explanation. (As if I needed one.). Moron leftist moderators shot the messenger.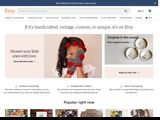 Etsy
I am in North America and purchased a hat from an Etsy seller located in Italy. After almost 2 months, the seller and I assumed that the hat was lost in the mail, so the seller issued me a refund. I finally received the hat and informed the seller so, since this is the right thing to do. To my surprise, when I opened the package, the hat was a completely different material (except for the underside of the tiny visor) and was a completely different style. The difference is so easily seen, that the seller could not have mistaken that the hat she sent was not the hat I ordered. Since the hat is not what I ordered and I don't want it, the seller wants ME to foot the bill for the return of it to Europe. I do not believe I should be financially responsible for shipping a hat that I did not order. I offered to return it if she would pay for shipping, but she refuses. The seller used the excuse that because it was made to measure, that's what the problem is. I'm sure the photos that I attached in this review will refute that without question. And the seller is "disappointed in [my] behavior" even though I was honest enough to tell her that I received the hat, which I didn't have to do. The seller is untrustworthy and unprincipled.

Etsy has policies that say they will intervene between seller and buyer in certain cases. My case qualified in 3 different areas of their terms for intervention. After several emails with Etsy, Etsy gave me all kinds of irrelevant rhetoric in their responses, and refused to intervene, refused to look at the photos, and stated outright that they "refuse to discuss the matter further," despite the qualifications for intervention. Thank goodness I already received my refund when the seller and I thought the hat was lost, or I would be out almost $100. because Etsy refuses to honor their own policies. Because of this, other buyers from this seller are subject to similar or same experiences.

Buyers are also subject to this experience with other sellers because Etsy won't honor their policies.

It's really a shame because Etsy has a lot of nice stuff, but buying any of it is a huge risk because they won't help if you're in trouble.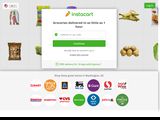 Instacart
One time, my Instacart shopper picked terrible replacements without contacting me. I told them that, and told them that my account settings are set to receive texts, and asked them why he didn't contact me. They told me that if my settings are set to receive texts, the shopper will contact me. How stupid of an answer is that??

I asked them why a certain page on my Account reads "Contact Preference: No Preference." They said that wherever I heard that, it's a mis-communication. How stupid of an answer is that??

There were other questions that also did not get answers. My questions were answered with bullsh*t rhetoric that completely avoided the issue. This happened in an exchange of 6 - count 'em, 6 - emails. These people clearly do not understand plain English, no matter how clearly or articulately it is written. I then requested a supervisor to answer my questions since I could not get an answer out of their regular reps. I did this 3 times. There was no answer from anyone.

These people deserve to go broke.
AChristian Has Earned
11

Votes
AChristian hasn't received any thanks yous.
AChristian doesn't have any fans yet.
AChristian isn't following anybody yet.