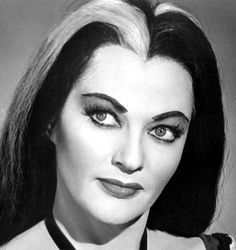 Gabrielle"Gabby" O.
13

Reviews

13

Helpful Votes

1

Thank You
Experience: Clothing & Fashion, Beauty, Shopping
Member since March 2015
Reviews

13

First to Review

9

Votes

13

Very Helpful

12

Funny

0

Fraud Buster

1

Great Find

0

Well Said

0

Thank Yous

1

Fans

1

Profile Views

795
About Me
I do a lot of online shopping
How I Can Help
I like to complain about stuff
Interests
Animals, especially reptiles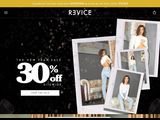 REVICE® Denim
I ordered a pair of jeans from them on Monday the 19th of November 2018, I got an email from them on the Thursday the 22nd saying:

'We are writing to let you know that we are busily working on creating your custom pair of perfectly fitting, made in the USA Revice jeans.

Please know that because we create every order on demand it may take a little longer for you to receive your jeans. Rest assured that as soon as your jeans are ready we will send you a shipping confirmation email. Thank you for shopping with us and becoming a Revice babe.'

I have not heard anything since, my money was taken and I decided to contact them, the website states '***Please allow about 72 hours for our team to reply to your request***' and 4 days after I contacted them I still didn't hear anything from them, so I contacted them again and decided to do a little digging, not only have people waited 4 months for their items to arrive, a lot of people struggled to get a simple email back from them, emailing them multiple times only to be ignored. These jeans are not cheap, and I should have read beforehand (my mistake) but the website says:
'We only accept ONE return/per item/ per customer.'
Which I find strange, so if you want to order from them, best order just one item of clothing if you're unsure about the size. The website also says:
'**We do NOT offer returns or exchanges internationally.**'
So if you do NOT live in America, you're best to avoid the website all together otherwise you'll be down by at least £60 if the item doesn't fit.
The company also spams your inbox. Every. Single. Day. Sometimes multiple times a day so that is annoying as well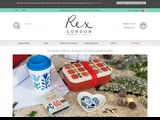 Rex London
(Formely called dotcomgiftshop) I absolutely adore the designs that Rex London have and have bought many presents for people through this website, including badger shaped pillows, bowls, little christmas tree decorations. I have no complaints, this website is fantastic if you have small children who like animals
They sell lunch boxes, water bottles, backpacks, childrens toys, birdhouses. You can find something for everyone on there

image coming soon
Bershka
I ordered a scarf from them on the 20th of September 2018, on the banner at the top of the website it said if I ordered it within 10 hours I would get it tomorrow, so I paid the £14.99 which was a good price considering how big and soft the scarf was, I was just disappointed that I didn't receive it the next day like it said on the website, I did receive it on the 24th so it wasn't a long wait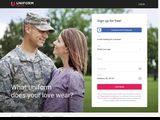 Uniform Dating
Signed up thinking that if I paid, people would be more serious about meeting someone. When I paid I got a phone call which I ignored and I was left a voicemail message from 'Santander' about me authorising a payment to Uniform dating (it was not them, looked up the number online and it's a scam) so there's 1 red flag. The real Santander confirmed that they did not call me.
First message I received was from a man in his 40's asking me for 'fun' so not a great start. No one bothers filling out their profiles or even uploading a picture of themselves. Forgot to mention, it's free to sign up but if you wanna talk to people you have to pay. Mistake! No one bothers messaging you back. Spoke to one guy for 2 days and that was it. My repeat subscription ran out on the 20th of April. I called on the 7th of April to cancel repeat billing and delete my account. If I knew that I had to CALL just to do that I would have never bothered signing up in the first place, 2 red flags. I was left on hold for 7 minutes and decided to get a call back service because I was at work. 16th of April and no call back service, I sent a message through the website, 20th of April and still no call back service and no reply. 3 red flags. So I called again and someone picked up and the woman on the phone tried to haggle with me and get me to stay. She eventually cancelled repeat billing and deleted my account after me constantly telling her I wanted it cancelled and deleted. 4 red flags. 21st of April I log on to PayPal and they charged me on the 20th another £29.99. I decided to email them asking for a refund. The email they provided PayPal no longer exists as Hotmail sent me an email telling me my email couldn't be delivered because the email address was either misspelled (it wasn't) or non existent. 5 red flags. So I decided to use the website they provided PayPal and contact them through there. The website is a domain for sale and is full of ads for sex, cam chat and affairs.
That's 6 red flags. I'm now £60 down (charged for the first month, charged for the second month) with no way of contacting them to get my £30 refund for the second month. It is a hassle to delete your account and you're better off using a free site. Do NOT use this site. They call you after you pay pretending to be the bank to try and scam more money from you. They try and pressure you to stay longer so they can charge you for other services
BeautyBay
I went on beauty bay to avoid the high cost of delivery from America, ordered a few lipsticks and they offered free next day delivery which was amazing as I hate waiting for a week or more for something. Everything came and it was all covered in bubble wrap to protect it. They don't do all the brands, but next time I need some new makeup I'll check them out again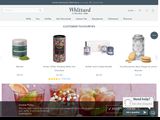 Whittard.co.uk
They have so much on their site, so I was on there for quite a long time deciding what to order. I think the pricing is pretty average and so was the shipping. I received my order within a week and everything was protected in the box which was good. I might go back on there and order some more tea and hot chocolate, I wanted to try too many things but couldn't order all of it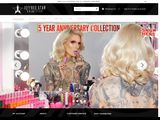 JeffreeStarCosmetics
Jeffree Star has a lot of liquid lipsticks in loads of amazing shades and is constantly bringing out new products and shades. I decided to get a liquid lipstick in the shade 'unicorn blood' to try for myself because I read a lot of mixed reviews, the colour is amazing and the liquid lipstick smells nice. I ordered from him on the 19.07.2016 and the package came really quickly, in about 6 days. The packaging was cute, it was a brown box with the logo on it and once opened the product was protected by pink bubble wrap, the packaging from the product itself is adorable. I didn't have any problems with the delivery or the product, although I wasn't too keen on paying $10 for shipping from the US to the UK I will definitely buy more of his products and I can't wait to see what he comes out with next!

I gave three stars for the shipping fee and because a lot of his products were sold out so didn't actually have that much choice in the end
Tip for consumers: You might need to constantly check the site to see if the product you want has been restocked because a lot of it gets sold out quickly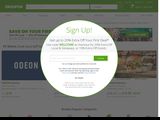 Groupon.co.uk
I bought a mystery goodie bag from them for about £20 in October or November 2015, a month went by and I still haven't received it or got an email saying it was despatched. So I emailed them and asked them what was going on, the woman who answered me told me they didn't have any left in stock so she refunded me and apologized. About 2 or 3 weeks after that I received an email saying that they've dispatched it. It's now January 2016, I got my money back but I haven't received what I ordered and I'm unsure that they even have it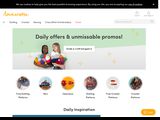 LoveKnitting
Love knitting is such a lovely website where you can buy patterns, wool, needles etc etc. You can search items by price, needle size, brand, and even fibre content (like alpaca, merino, silk etc). Free delivery on orders over £25 or £2.95 for delivery, I placed my order last night and it arrived this afternoon, it comes in a pink environmentally friendly bag and when you open it up all your products are inside a lovely cream coloured mesh draw string gift bag. Needles are protected with cardboard and some tape.
I will definitely order from this company again!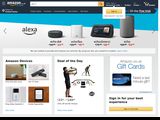 Amazon.co.uk
I love Amazon, I always order something from there, recently I ordered two DVDs and they came the next day! I didn't even pay extra for next day delivery.
I also had to call them up because a product was missing from a different delivery and they sent me a replacement that arrived the next day, which made me really happy, the woman on the phone was very helpful as well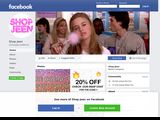 ShopJeen
Shop Jeen had a lot of stuff that I wanted, it's the kind of shop that makes you want to look at every single item they're selling because of the designs and the kind of fashion it is. I ordered a dinosaur handbag and see through strawberry socks, it came within a week and the price wasn't bad either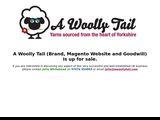 AWoollyTail
They have a lot of choices whether it's the type of knitting needles you want, patterns, books or wool. I ordered quite a lot from this website and the shipping was very fast, I received my order in 2 days and I will definitely shop there again for all my knitting needs
FashionVictim
I ordered a £25 top from them in January 2014, after 2 months I contacted them numerous times, they ignored me half the time and when they finally replied back they said they would send a replacement. The replacement never arrived and they continued to ignore me. It's now March 2015 and I still haven't got my money back or the top that I ordered.
Customer service was very poor and I urge anyone to not buy anything from that store. I would give 0 stars if I could!
Tip for consumers: DO NOT SHOP FROM THERE! THEY WILL TAKE YOUR MONEY AND NOT GIVE YOU THE PRODUCT!
Gabrielle Has Earned
13

Votes
Gabrielle Has Received
1

Thank You
Gabrielle Has
1

Fan
Gabrielle isn't following anybody yet.
Similar Reviewers on Sitejabber
This place is nothing but a scam. I was charged an additional $14.99 without permission. When I...