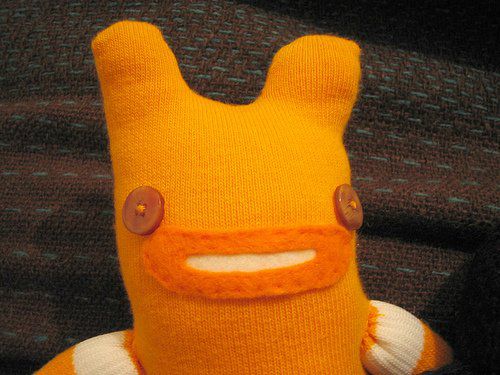 Eric"e" N.
11

Reviews

9

Helpful Votes

0

Thank Yous
Experience: Shopping, Clothing & Fashion, Business
Member since January 2012
Reviews

11

First to Review

4

Votes

9

Very Helpful

9

Funny

0

Fraud Buster

0

Great Find

0

Well Said

0

Thank Yous

0

Fans

0

Profile Views

1,592
About Me
I'm a designer, artist and marketing guy. My firm, Longbow.net helps people and organizations who make a difference better communicate and reach out to its audience.
How I Can Help
I've been building sites since 1994, and love WordPress, CSS, and PHP. Adept at social media, blogging, writing and licensing.
Interests
fine art, design, outdoors, scouting, hiking, cycling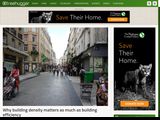 TreeHugger
Gruvy site. I find so many neat things here, from amazing architectural designs to future looking automotive concepts. Always fun to scroll through the articles. This is probably my favorite info site. :)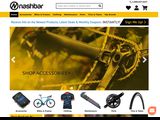 Nashbar
I love this cycling internet store and have been buying from these for over 15 years. One of my favorite retailers. :)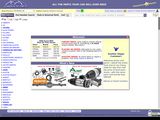 RockAuto
RockAuto.com is excellent. I've purchased several parts from them. Speedy service, great prices. Thank you!
Autoplates.com
Autoplates.com lets you create custom license plates and license plate frames. I've ordered Europlates, laser cut license plates and engraved brass auto tag frames for myself and clients. It's a great, simple way to accessorize your car and promote yourself. They are speedy and quality of products are top notch. :)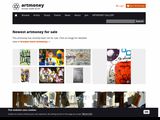 Artmoney
This site is the home for this gruvy concept where artists create and share their works in the form of Art Money, that they then give, share, trade and live on. What most artists lack is a market by which they can live off their trade and the Bank of International Art Money seeks to provide just that.

If Picasso could write off a restaurant meal by scratching his name on a paper napkin, then surely this medium heralds an age where artists can be appreciated and patrons can buy, collect and share their favorite new discoveries.

Visit the site and collect some ArtMoney today!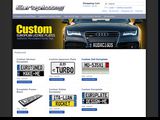 Europlates
A vanity European license plate realy makes your ride stand out--your import is just naked without one. A custom, personalized Europlate is the perfect accessory for your Benz, Bimmer, Porsche, Audi and Volvo. Choose a standard, authentic German, Swedish, or Italian plate--or add a glitzy, racy or stealthy tag that show what you're made of. Show off your country of origin--or your cars.

Europlates.com uses the exact same machines and materials they use to make German license plates--you know the long skinny auto tags they use in all the EU nations.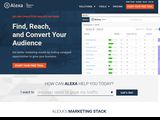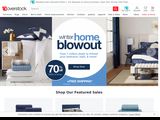 Overstock.com
I've visited often and wanted to find stuff, just never have. So, every time I think overstock, they don't have what I seek and I shop elsewhere.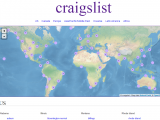 Craigslist
I think Craigslist has its uses, but it definitely has credibility issues. Buyer Beware, for sure! That said, I've bought and sold stuff on it for years. As the world's Classifieds, I suppose it is what it is.

If they would implement a rating system, like eBay then they might resolve tons of issues. There's no accountability system--it's just too anonymous.

We recently sold an elliptical walker (exercise equipment). The guy would bought it was nice and transaction went smoothly. What you buy and sell will probably make a difference in who you deal with. :)

We also promoted a garage sale--which popped up on a few apps for location, and I'm sure it helped us unload some of our stuff.

As a provider of marketing and internet services, I do troll the want ads, and used to reply to many--searching for gigs and contract work. The reality is, at least from my perspective, that if someone is too cheap to pay for an ad--or even go through the trouble to list it with freelancer sites, then they probably will be the same way as you work on their projects. :) Happy hunting.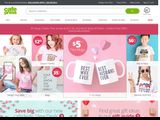 CafePress
I've had CafePress stores since 2004. They have always produced decent products and shipped them fast enough. I think the prices are high--definitely retail, but hey, it is what it is.

Today, I visited one of my stores and there were items in it that I did not put there. There was a store I didn't create and I'm wondering if anyone else have experienced this.

Another issue I find is that when I search for my store name, I get all sorts of returns, and it's often hard to find my stuff, with an exact search.

So, if you want to make a few fun items, CafePress will do just fine, but if you're trying to capture a little revenue, I think there's better ways to do that.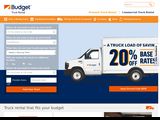 Budget Truck Rental
Rented a truck from Budget. The site worked fine--the company, not so much. Where we rented from was nice enough, though I think I walked back in time to 1952.

Loads of insurance add-ons inflate the price. Know what your regular insurance covers before you go in. After signing away my rights, we sauntered to our rent-a-ride.

The truck we got was filthy. I mean, the interior was like a coca-cola bomb went off, daily, for about a month. It was so gross I Windexed the interior, seats, steering wheel, windows, etc., before I let my kids sit in it. I went through half a roll of paper towels, and they were just about black with grime, food particles, dirt and other unidentifiable bits. To say it was dirty is an understatement.

The outside was also filthy, but who cares? My point is, man, show a little pride of ownership. You'd think a quick wash a cleaning, every month or so would pay off in customer satisfaction.

The truck drove well enough. Until you had to sit at a light. Idling, it rumbled, shook, and shimmied. The cacophony was deafening. When we had to stop or slow, my two boys shouted Battlestar Galactica comments, sounding like the robots form the old TV series, and sang Metallica riffs. The noise was so loud, you couldn't hear someone screaming, "Please God, Stop, you are backing over my wife and child", if they were standing next to you, with open windows.

So we did our move, didn't kill anyone, and went to take back the truck. Gas stops are always fun. I filled it up as instructed, and the gauge read much higher than when I picked it up. At $4 a gallon that's a little irritating. I managed to turn it around and get it pointed in the right direction. And we were again on our way.

When returning the beast, the only way to spot the dealer was by the 8 1/2 x 11 inch sign in the Sears Automotive window. Maybe they could mention that on the return slip. (We are located at Sears). The trucks were out back were only visible once you drove PAST the location. Nothing like a little extra maneuvering in the largest vehicle I have ever driven on a busy road.

We pulled in at 4:20, and the staff who closed at 4pm were nowhere to be seen. That was as advertised--so it's not an issue. The guys at Sears (Who were open til 6) told us to just put the keys in their drop box. He directed me to their drop box, which was inside the Sears/Budget location, in a back room, behind the garbage can. Drop, turn, safe and sound. Done, I thought.

The next morning, we call the Budget guys, to make sure all was in order. We hang up and get a prompt call back. The heavy accented voice informed me that they did not have a drop box, asking me where his truck was. Several calls later, we explained where his drop box was, where his truck was, and finally our moving experience was complete.

While I would use Budget again, I don't think we'd use that location. Has anyone had any bad experiences with the company? What can a consumer do if they rent a truck and it's a dirty relic, like the monster I drove? It seems that as a desperate mover, in a time crunch, we really have little options.

Thanks for listening.
Eric hasn't received any thanks yous.
Eric doesn't have any fans yet.
Eric isn't following anybody yet.
Similar Reviewers on Sitejabber
We reserved two 26' trucks plus a car trailer on 5/29/2019 with a scheduled pick up day of...
I reserved a 16 feet truck and a dolly 3 weeks in advance my move (I paid more for the larger...