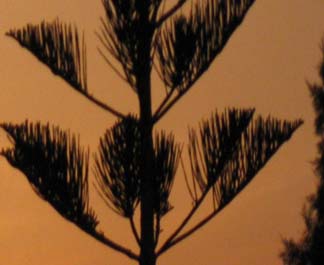 Eric"Me" M.
12

Reviews

57

Helpful Votes

0

Thank Yous
Experience: Computers & Technology, Hobbies & Interests, Clothing & Fashion
Member since August 2011
Reviews

12

First to Review

5

Votes

57

Very Helpful

49

Funny

0

Fraud Buster

0

Great Find

5

Well Said

3

Thank Yous

0

Fans

3

Profile Views

1,434
About Me
I am a human being.
How I Can Help
I am of above average intelligence. (IQ>SD+1)
Interests
Everything and nothing.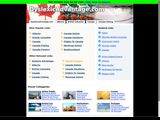 DyslexicAdvantage
When people hear the word Dyslexia, they think it means that someone can not read, sees words backwards, or any other number of complete misconceptions.

What Dyslexic Advantage helps expose is that Dyslexia is all about thinking differently. When it comes to certain aspects of academics, that means special challenges that most schools are not set up for. However, it also means that there are a huge number of Dyslexics that become successful as adults!

If you are interested in learning more about Dyslexia and why an individualized early education is important for everyone, not just Dyslexics, take a look at http://dyslexicadvantage.com/ Read up an all the research they have found, and expand your personal understanding of learning disabilities.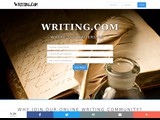 Writing.com
I have had a Writing.com account for a long time. It is a site for writers of all skill levels. Like many user generated content sites, the content itself can range from great to... well... indescribable in polite company. So my review will not be of that content, but of the site itself.

Their original interface was a bit of a pain at times, but very useable. The revamped one is far more useful and they are slowly adding to it. It allows you to store your items in a very organized manner. The free accounts get paid for by ads, but for a small fee you can drop the ads and store more stuff. They have an internal monetary system which can be used for contests, trading, and so on. It is theoretically possible to win enough points to pay for your account that way, but the results will depend on how well you get other users to like your writing.

It is possible to develop a set of other amateur writers as compatriots through this site. If you take the time and do this, you can get some quality reviews of your work. However, this will take time and effort.

Again, realize that I am only reviewing the site, and not the content of the authors. If I did that, I would have to write one review per author, and that would just take too long.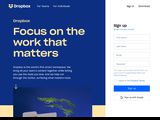 Dropbox
When DropBox was just out of the box, I got an account. I have never used it much, but every time I have, it has saved my bacon! I only use the free account, but the paid ones just add more of the same. It does what it says it will do. The interface is clean and useable. I can never ask for more than something that works and looks nice and is free for my needs!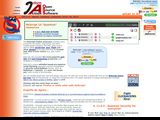 Noscript.net
Why is NoScript.net a key tool to Internet users? Because it makes things a ton more secure.

People like to think that Firefox is secure. However, there have been flaws found in Firefox that lead to exploits. In almost every case, scripting was part of the problem.

The noscript Firefox Addon is a very good tool for plugging that whole. I will not lie and say it is a dream and perfectly easy to use. It will take a little time for people to learn what they do and do not want to allow. However, once you let scripts from the major players run, what is left is a lot safer web. The random scripts from ad servers that are located in questionable places, which are loaded with attack scripts, will no longer have any leverage over Firefox.

And if you find it has gone to far, you can always just allow an entire page, quickly change settings, and so on. It just takes using it and getting used to how it works.
Sitejabber
I have one complaint about sitejabber.com, it won't let me upload a photo. (That is probably because I run pretty secure systems and any off site scripting is killed before it gets to my machine. This makes sites run a little funny, but destroys most virus and phishing attacks.)

Other than that...

I think it is a good community with reasonable privacy controls. The user gets to pick some very limited information and there is no massive demand for unsafe disclosures.

The interface is clean and useful.

It is also effective. I got kicked by a web site, wrote it up here, and they sent an apology letter! I am still thinking about how to reply, but I bet I never would have heard from them without the public forum sitejabber.com gives people.
Verizon Communications
I would rather die from not being able to call 911 than ever have Verizon again. Why? Well....

I ordered FiOS 4 times. They delivered DSL. They put a FiOS box on the side of the place I was at, sold it to some other people there, but never signed me up even thought I was calling them about it. The phone line they gave me disconnected calls all the time, and even though it was a transferred number that got very few wrong calls before, it suddenly had 3 or 4 wrong numbers a day. I could never call their support from that phone because I would get disconnected. Also, emailing, using their web site, and even calling from other phones got no positive results. When I finally canceled, I told them I wanted to pay my final bill online. They said that was fine, but then locked me out of my online account! I had packed away my entire life for 6 months, and had to contact them repeatedly to get my account number so I could make a payment. Their online system refused this after that finally sent me the account number, so I mailed in a payment. Then, two months after deposing my check, they sent me to collections for non-payment!!! Why?? Because they sent me the wrong account number! The amount they wanted stayed the same, even before I canceled I had the estimated amount, and it was right, but the account number was wrong. What does all this tell me? They cross-linked my phone with some other phone, which is why I suddenly got the crappiest service in the world, and after a year of complaints, they never fixed it.

That is why I never want anything to do with Verizon again.

I want to give them ZERO stars. Heck, negative 5 stars.
L.L.Bean
When it comes to enduring clothing quality, I end up testing things out. I have torn a number of shirts, pants, and so on. I have not ordered through their site recently, so I can't really give a 100% review of things there. But I can say that all my past orders were exactly what I expected, and the clothing wore well, lasted a long time, and was worth what it cost.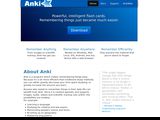 Ankisrs.net
Every once in a while, I find something that is useful, no strings attached, and just works. Anki is such a tool. It can take a bit to learn, but they made an entire set of videos to cover that. So what does it do? Well, there was a study done a long time ago about how you forget and when you forget. From this, many systems of memory refreshing have been developed. Anki is one of these, and it is aimed at students in a major way. It supports mathematical calculations, foreign languages, and as many questions as you want to put in! It is also free, available for basically everything, and did I mention useful? Yes? Well, I am mentioning it again!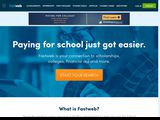 Fastweb
I have recently been looking into a lot of scholarships. Fastweb is a good way to do that. They show you ads, but that is how they stay free. They let you share or not share as much as you want. You can turn off announcements and emails, and they really do turn off if you do so. They are not a scam site and they give away information on avoiding scams. While I have not gotten a scholarship yet, I have gotten several good links through them for ones I have applied to and others that I could apply to. That means they do what they say they do. I just don't give them a 5 because the interface could be a little nice and it would be good if they had a way for you to mark the ones that you already applied to.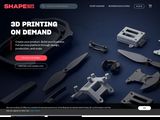 Shapeways
There are lots of places to get things people make, like etsy and even eBay. What Shapeways adds to this is that they have 3d printing capabilities, which lets the inventor upload a pattern and customer can then buy it in different materials. Do a creative outlet where you do not need to stock the items, and the customer can get it how they want it. All that is great.

Actually doing the work and making the pieces is not always easy. The customer does not need to worry about this, but if you are a designer, things like not being able to make working metal hinges and other limits can be problematic. So there are limits, and it is not perfect, but it is a great link between designers and the general market.
Duluth Trading
I have ordered from them several times. I always got what I ordered and in a timely manner. It was always, and I mean ALWAYS, the size they described. Multiple orders of the same item over years, and there is NO change in size or quality. While I have never needed their customer service, I have heard it is great. The only down side, I think they overrated their vibram soled boots. Otherwise, 100% happy.
Zinch
I signed up to Zinch to get information on scholarships. I am in college and know what I am doing and where I am going. I just can't pay for it all. Well, Zinch started spamming me about colleges that were "interested in me." They had an "unsubscribe" in the messages, but I tried it multiple times and it did nothing. Next, I looked for settings in the Zinch web site to stop this, and there were none I could find. When I emailed their support about not wanting emails about colleges because I was just looking for a scholarship, and that there was no way to change the settings to stop their emails, and that I had tried their unsubscribe in the emails, their response was to cancel my account. They did not apologize, as for more details, or anything. They never clarified a single thing about what I was wanting to do or explained that the ads were mandatory or what. They just booted me to the curb for not wanting to hear about colleges. I give their customer service an F-.

Oh, and 98% of the scholarships they linked me were ones with requirements I did not meet, like being in a state other than the one I selected, being a gender other than the one I selected, being HS Senior when I said I was in college, and so on. Their filter also gets an F-.
Eric hasn't received any thanks yous.
Eric Has
3

Fans
Eric isn't following anybody yet.
Similar Reviewers on Sitejabber
Writing.com is a great place to meet other writers, enter contests, network, and, in general,...
This is the one and only website which I have trust on it. I'm happy from this because it provide...