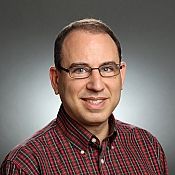 Eric G.
4

Reviews

23

Helpful Votes

0

Thank Yous
Experience: Pets & Animals, Computers & Technology, Hobbies & Interests
Member since July 2009
Reviews

4

First to Review

3

Votes

23

Very Helpful

23

Funny

0

Fraud Buster

0

Great Find

0

Well Said

0

Thank Yous

0

Fans

3

Profile Views

1,185
About Me
Law Professor, Santa Clara University School of Law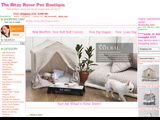 The Ritzy Rover
In November 2010, I ordered a relatively esoteric item from theritzyrover.com: a "cherry" Chewy Vuitton dog chew toy. Louis Vuitton sued Chewy Vuitton for a couple of its dog toy "parodies," and I wanted actual examples as classroom props. On the same day, I ordered two other Chewy Vuitton toys through Amazon vendors and, as expected, the Amazon vendors performed fabulously--the first arrived in just a few days, the second within 2 weeks. However, I couldn't find the cherry dog toy on Amazon, which forced me to transact with an unknown Internet vendor.

I placed my order through the theritzyrover.com website. They had an on-site coupon that reduced the price some, but their shipping charges were above average. After I placed my order, I immediately got both a confirmation email and a receipt by email.

Then, I waited. After more than a month, I sent an email to info@theritzyrover.com asking for a status update. I got no response. After yet another week, I sent a second status email, this time threatening to initiate a chargeback. Finally, I got a response from them, promising to ship the item the next day. However, they did not offer an apology, explanation or credit for their delay.

Within a few days after their response email, the item did finally arrive. However, the packaging was laughable. They carelessly stuck the dog toy into a USPS express mail package and tossed it in the mail. The toy itself wasn't in any packaging, and the entire envelope had clearly been crushed along the way (although the item itself was in OK shape).

From my perspective, I shouldn't have to chase a credible website down for a status report or threaten a chargeback to get the item shipped, and the item should be shipped in adequate packaging (especially if they are charging above-market shipping rates). As a result, theritzyrover.com is not the kind of website I'd choose to do business with again.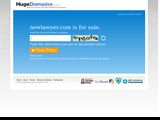 Newlawyer
I don't really understand Newlawyer.com or their value proposition to consumers. It appears to be some sort of lawyer referral service. I don't have any opinion about the quality of those services.

Instead, I am writing because of what I consider to be Newlawyer.com's unethical marketing practices. Newlawyer.com has been aggressively trying to get links from bloggers (both prominent and obscure) throughout the web. I believe this is Newlawyer.com's way of trying to move up in the search engine rankings so that you are more likely to see Newlawyer.com's pages when you do searches.

Newlawyer.com is hardly alone in seeking links to improve search engine placement, but Newlawyer.com is among the most persistent and aggressive solicitors of links I have ever encountered. Newlawyer.com has telephoned me no less than 6 times and emailed me no less than 3 times (using slightly different versions of the same templates) asking me to link from my blogs to their site. Each time I have asked them (both on the phone and by email) to stop contacting me, and Newlawyer.com has repeatedly promised that they would honor that request. Those promises have been repeatedly broken. Many other lawyer-bloggers are complaining about being telemarketed and spammed by them as well; Newlawyer.com is routinely being complained about in Twitter and on blog pages, but Newlawyer.com doesn't seem to be listening. Nothing seems to be suppressing Newlawyer.com's carpetbombed link requests.

From my perspective, any site that is this desperate for link love, despite all of the ill will they are generating, is probably a site that doesn't deserve much credibility without such trickery. At minimum, it is not the type of company I would choose to do business with.

For more on the specifics of Newlawyer.com's telemarketing and spam campaign to me, see http://blog.ericgoldman.org/personal/archives/2009/10/newlawyercom_pe.html and http://blog.ericgoldman.org/personal/archives/2009/10/newlawyercom_sp.html. You might also check out the latest gripes about Newlawyer.com in Twitter at http://twitter.com/#search?q=newlawyer.
Twitter
It took me a while to understand Twitter. I initially thought I had to come up with brilliant observations in 140 characters, and Twitter didn't work for me because that's not me. I knew I didn't want to just chronicle my mundane daily activities as some other folks were doing. So what exactly was the point of Twitter?

Eventually, I realized that Twitter is just another blogging tool (sometimes called a microblog). It's different from other blogging services in its frustratingly restrictive 140 character limit and the fact that most readers read posts in Twitter's interface rather than via an RSS reader. But it's just a blogging tool, no more and no less. As such, it can be used to publish really interesting content or horribly uninteresting content. You decide.

In my case, I embraced Twitter as a tool to aggregate an audience of people interested in the same topics as me. I repost headlines from my blogs, post links to substantive articles I don't think my readers have seen before, and leaven that with occasional personal anecdotes. I link my Twitter feed to my Facebook status so that the content is the same in both. The way I see it, people who share my interests can read me in Twitter, in Facebook or via an RSS feed. They decide. It's all good.

Twitter has all kinds of problems. It is buggy way more often than it should be, it lacks a commercial grade search functionality, it has too much spam, it needs to in-source a URL shortening feature, and reading other people's posts in Twitter's interface is a chore at best. I could go on, but I don't want to lose focus on its overall brilliance. Twitter has changed my life for the better. I didn't really realize that I needed Twitter to help me aggregate an audience and share short thoughts with them, but in retrospect that's exactly what I have wanted and needed for a very long time.

One other rave about Twitter. I've been amazed at how freely people will "retweet" posts and share it with their friends--even commercial offers that they would never think of emailing to their friends. This sharing norm is a wonderful aspect of the Twitter community.

I often hear from people an objection to the effect of "Why in the world would I want to use Twitter?" As a reader, I say don't. Find interesting people who are posting to Twitter and then grab their RSS feed and put it in your RSS reader. As a writer, if you don't have anything to say to the world, then don't use Twitter. Use Facebook if you want, but don't manufacture thoughts; it remains true today that very few people in the world care about your breakfast choices. But if you have something substantive to say, and you are prepared to keep that within 140 characters, then you need to use Twitter. What are you waiting for?

I've written more about Twitter at http://blog.ericgoldman.org/archives/2009/06/twitter_email_a.htm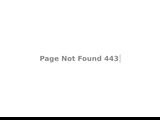 NBCUniversalStore
In July 2009, I ordered two items related to The Office TV show. Neither item was cheap, but I could not find better prices elsewhere. For example, the items routinely showed up in eBay auctions, but after shipping, eBay's prices were comparable. Plus, I felt I could trust the NBC site rather than a random eBay seller, and I didn't have to bother with auction end dates and the risk of not winning an auction.

Before finalizing my order, I looked online for some discount coupons for nbcuniversalstore.com and found many--specifically, a free shipping coupon that saved me $8. Make sure you search for coupons before you check out.

The checkout process worked as expected. The items arrived promptly and well-packed. I got 3 post-order emails--a confirmation, a shipment notice and a request to review the products on their site. Other than those emails, I haven't gotten spammed by the site or any other nonsense like that.

All told, I'll give this site at least a B grade, maybe a B+. It would have gotten an A grade if the prices were a little better.
Eric hasn't received any thanks yous.
Eric Has
3

Fans
Eric isn't following anybody yet.
Similar Reviewers on Sitejabber
In mid March I placed an order for 2 items. It took forever (over a month to deliver). One item...
I ordered from this site because they had the best prices on brand name dog apparel. They...