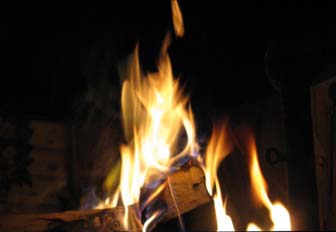 A B.
5

Reviews

4

Helpful Votes

0

Thank Yous
Experience: Pets & Animals, Health, Education
Member since December 2018
Reviews

5

First to Review

1

Votes

4

Very Helpful

4

Funny

0

Fraud Buster

0

Great Find

0

Well Said

0

Thank Yous

0

Fans

0

Profile Views

85

image coming soon
Mental Health Forum
I post now and again there and so far haven't had any problems with anyone, the moderators TiredTina and Mischief have both been kind to me when I got freaked out and messaged them about a concern I had.

Edited to add: they re proving to have a sense of humour over there as well. I derailed a serious thread that was started by one of the admins there and worst that happened was my posts and the other posts that joined in the silliness, posted by other members, got moved to a non-serious section, instead of us all getting yelled at for daring to be silly in a serious thread.

It was a thread about reporting spam, so to be silly I posted a picture of a tin of spam and reported it just to be silly, and as I said nothing bad happened they just moved my silly posts and the other posts that joined in the silliness.

edit: I post every day now and they don't punish if they know the reason why someone is acting that way is because of their mental health issues.

The only thing that could improve this forum is having a chat room on there imo.

image coming soon
GoPetPlan
When my since-departed rescue cat Ebony needed a lot of treatment at the vet, they were very fast to pay out, meaning I could concentrate on Ebony and not worry about the money side of things, sadly Ebony lost her fight last year with her health issues but thanks to petplan I could concentrate on her and not fret over how I was going to pay for vet treatment. <3

image coming soon
PsychCentral
There are some nice people on there but the mods, despite having mental health conditions themselves, are not that understanding.

About a month ago, I got 3 day banned for having a learning difficulty, which got shortened to 2 days after I pestered the absolute daylights out of them in email about having it lifted early because another member had sent me some information that was helpful and I'd of been helped much quicker by it if they'd let me back on much earlier.

One of my problems is I have a learning difficulty which makes it hard for me to understand what's said to me sometimes, which the moderators knew about but they punished me for not understanding what they were trying to explain to me, instead of putting it another way, which would of been more helpful to me.

About 9 days ago I got thrown into moderation over a freakout I had, yes I did wrong but since then I have not had a single post held back from appearing but yet they won't give me a chance outside of moderation, despite the fact I'm approaching a painful anniversary and absolutely have to be able to post about it and get immediate support, which won't happen if I'm still in moderation by the time that anniversary arrives. I am so close to giving up there, it's unreal. I've already started giving my email address out to a few members there so they can keep in touch with me for in case I don't go back there. I'm seriously considering not going back after the weekend if the main admin there doesn't let me out from moderation considering everything I have posted there since getting put in moderation has been allowed through. My understanding was that if a member behaves, they get let out of moderation but this is clearly not the case. As I said, yes I made a mistake being logged in during a episode of paranoia but even after it had clearly settled and I said as much, they wouldn't let me out of moderation nor would they even think about letting me out despite me following every instruction and keeping every single post of mine within their rules.

At one point, I did request to be put in moderation because I felt at the time that my ability to post within rules was slipping but when I asked they refused because I hadn't yet crossed the line at that time, yet when they threw me in moderation for my behaviour even though I feel I'm ready to come out they won't even consider that idea.

Yes, they need to be sure that those of us in moderation are going to behave outside of moderation but how long does it take before they give someone that chance? For me, it's been 9 days and counting and I'm being driven over the edge about it. I need something to be done about it. I emailed the main admin while I was at work as well but he wasn't helpful about it, despite my desperation to get given one chance.

Getting thrown in moderation on there is basically a jail with no chance of "parole".

This is honestly causing me to feel trapped and there's also a safety issue as well that I explained to the main admin but did he care? Nope ........ Even though I said that I was going to be forced across to another forum that I had a online stalker on if this wasn't sorted out, he would not even consider promising to let me out of moderation by next month. All he said was that I might get let out before the end of the month. I need it to be a definate "if you continue to behave on psych central we will definately let you out by next month". That's what I need and that's what I told him but he does not give a crap.

If I'm not out by the end of the month I will be permanently leaving the forum.

I don't like leaving "negative" reviews for anything but I am honestly being driven to leaving this up as a review and not removing it or editing it, I would rather say positive things about places etc but the only time I was ever listened to on there was when I left the original review on here, that was the only time anything was done about what had happened.

Update: Finally, after 12 days, they decided to let me out of moderation. I was going into a really bad tailspin through stress from about day 10 and needed to be out on that day but it took them an extra two days to decide to let me out. I suspect the main admin maybe saw my freakout in the comment I left (since removed) on this review. I listed the multiple reasons why I should of got let out and was so stressed out that I really went off on one. I also remember saying there was no reason to keep me in moderation for that long and I made a comment that it was getting to the point of cruelty, interestingly hours after saying that in the comment they decided to take me out of moderation.

Oh and I forgot to say, moderators on there are allowed to have episodes of mental illness while logged in with no consequences to them, this courtesy (sp) is not extended to members. Other thing I wanted to say is they can and do read private conversations on there just because they can.

edited to add: it's interesting that the only people who are actually sticking up for the forum are the lurkers and the moderators. Read into that what you will.

My other edit: I insisted in email in the middle of last month that I wanted my account deleted, which was ignored. I did not want to have to log back in but in order to have it deleted (which it was deleted yesterday after I sent a PM insisting upon it getting deleted). it was finally deleted. I heard that they normally delete accounts once a week but mine was not deleted for at least 2 weeks, possibly 3, I wasn't really properly counting for a change.

Some members the main admin emails when they leave, trying to talk them into going back, I heard this on the grapevine. Others he doesn't. I was one of the ones he didn't, which I'm reading into that the fact that he never wanted me on the forum so I was not welcome there from the start.

further edit: another reviewer said that moderators regularly talk to members like they're children. This is so true. I was talked down to by the main admin there over being in moderation (granted I was struggling to understand due to learning disability) but even so talking to someone like they are a child is not helpful to anyone.

And saying people WITH MENTAL ILLNESSES have to show good behaviour for WEEKS if they get thrown in moderation/forum jail is cruel. How many people with mental illness can honestly show perfect behaviour for weeks at a time? Not many!

And just in case my above comment gets removed, here it is:

"The main problem with psych central is they will only listen to their own side of the story (the mods and admins I mean), they refuse to listen to the member they are dealing with. That happened to me several times, they would decide on what to do to me without even listening to my side of the story, no less! then spring action on me simply for not even knowing what I did when they hadn't even tried to explain to me what I was in trouble for. As a result, I honestly believe my 3 day ban was for having a learning disability (as I said in my own review) and I got thrown in moderation for having a episode of my other mental health issues. Not a supportive way of treating someone, in my opinion."
Tip for consumers: Basically, if they throw you in moderation, you're on their list forever, even if you never put so much as one foot wrong again. They will watch your posts forever or until you get driven off the forum. If you have any problems with them, don't PM any of them on the forum, in my experience the only way to get their attention is to leave a review on this site or leave a comment on your own existing review.

image coming soon
No More Panic
Everyone there has so far only ever been kind to me. Due to what the site is though I wouldn't want to "tell the whole world" about it which is why I gave it 4 stars not 5.

image coming soon
Attention Deficit Hyperactivity Disorder Forums
I've been there for a number of years and only ever recieved kindness there (and support), the only real issue there is the software is outdated, as a result the site is fairly quiet. The people there are wonderful.
A hasn't received any thanks yous.
A doesn't have any fans yet.
A is Following
1

User
Similar Reviewers on Sitejabber
Notice the ratio of bad reviews to good ones here. That should tell you everything. Here is my...