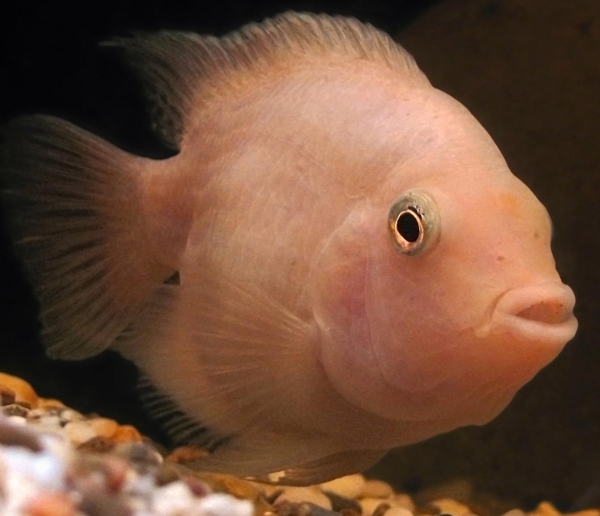 Ellie W.
11

Reviews

9

Helpful Votes

0

Thank Yous
Experience: Clothing & Fashion, Beauty, Health
Member since February 2015
Reviews

11

First to Review

0

Votes

9

Very Helpful

9

Funny

0

Fraud Buster

0

Great Find

0

Well Said

0

Thank Yous

0

Fans

0

Profile Views

1,060
FedEx
I don't why businesses would choose fedex for delivery. The idiot vendor I bought something from didn't give a choice, so I called fedex to deliver my pkg after 4pm, they said they'll make a note of it. They came in the morning and slapped a door tag. I called the # going through a chain of automated commands that took forever, and finally got a human and asked if they could redeliver after 4pm the next day. Human said he will pass on the message. Next day, got a voicemail that Fedex driver cannot be there after 4pm, so my package went back to the fedex office and I should go pick it up. REALLY? So now, I have to drive to the office to pick it up. What a business - we deliver on our own convenience - if you want your darn package, come to our office and pick it up. If you cannot make it at my requested time, couldn't you just TELL ME when I'm on the phone? I could have then asked if you could come to my office before 4pm. Bottom line is wasted a lot of time on the phone...waiting for a package....now I just have to go pick it up myself. DELIVERY service is a MISNOMER, the business is CENTRAL PICK UP SERVICE.

image coming soon
Drugstore
but customer service is great! Drugstore.com and Beauty.com are owned by 1 company (or something like that where I could buy things from both sites in one Basket). It gets confusing when I buy things from both places and use a coupon code from one of them. Luckily, customer service has been very quick at resolving problems that have come up. I don't worry about poor customer service when I shop here. That comfort level makes me want to shop here.
Apple
I had an issue with my Ipad and called Apple. I thought I would have to go through several layers of C.S. to find someone who could fix it. I actually spoke to an intelligent agent who understood the issue, didn't transfer me anywhere, but took my phone # and called back within the time promised with the solution!! Thank you Apple for hiring smart employees for your C.S. department!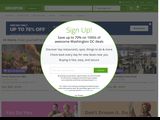 Groupon
Someone got into my Groupon account and tried to buy over 25 Spa certificates. Groupon did NOT alert me to this problem. I had to call them and they did not admit to having any fraud issue. It wasn't my credit card that was compromised because the Groupon purchases were the only thing the 'thief' tried to get away with. My credit card company rejected the purchases except the first one (I don't understand this either) and after I talked to them, they rejected that one too. I closed my Groupon account because Groupon did not have a system to 'stop' or send an 'alert' about odd activities.
Walmart.com
I would have given them 5 stars if they didn't have such a high threshold for 'free shipping'. I use walmart.com to buy many plastic organizational drawers of all sizes - for papers, makeup, clothes, garage use. Also, great car organizational items. They have the best prices for these items and I have received them in a timely manner and in good shape.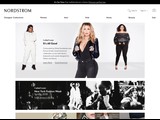 Nordstrom
without notifying a customer - me. I've been online shopping with nordstrom's for a LONG time, for clothes, shoes, and makeup. I've always been a happy customer - shipping and returns are free and reliable. In the 8+ years I've shopped online, only 1 package has been missing. Then in Jan. 2016, a Jo Malone perfume oil I had purchased at Christmas time was missing. The odd thing was that there was NO TRACKING info online, like they usually do. The customer rep told me it was 'odd' but their system said it was fulfilled, even though there was no UPS tracking number. Since she can't track it herself, she replaced the order. A month later, I ordered Clinique items and a GWP. I received a confirmation but never a shipping notice, so I called customer service. They told me that my order was canceled. When I asked why I wasn't even sent a courtesy email that they couldn't fulfill it, I was told that their system cancelled it because the 'system' thought I had already received a Clinique GWP and there is a limit of 1 per customer!! I told her to check my purchases and they didn't find any other Clinique purchases. She tried to explain several other possible reasons, but none of them held water or applied to me. She was apologetic and got back to me in a timely manner to try to explain what happened, but wasn't able to give a valid reason. I feel offended and disappointed with Nordstrom's. I haven't shopped with them since Feb. except to use up a a few remaining giftcards. Just took away the fun of online shopping for me. I don't need the aggravation.
Sephora
I called on the same day I placed an order to cancel that order. The rep said he took care of it and will give me a refund when the delivery company sends it back. I called within 2 hours of placing the order. I don't believe they even processed it yet, especially when their website kept saying that they are having delivery delays due to the volume of business. Well, it wasn't cancelled - the package was delivered to me 3 days later. I 'll have to return it myself.

Part of the fun of shopping sephora.com is getting fun samples to try. How else do I try new products? Within a month, 2 of my orders had 2 out of 3 samples 'replaced' by some random product - things that I am not interested in at all. Why can't they specify the quantity they have of their samples and not offer the ones that are 'out' ?? It's annoying to open your package and not get the samples you were looking forward to trying.
Costco
If there is a product you like on Costco.com, it takes only a few days for them to deliver it and if you're not satisfied, they will take it back, no questions asked. If they have a 'coupon' on an item, they deduct that automatically from the online price!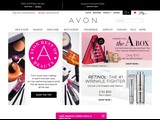 Regency Beauty Institute, Avon
I really wish Avon would show a photo of EVERY color they offer, instead of just 2 pics. I love their waterproof eyeliner and some of their eye-shadow quads and pairs.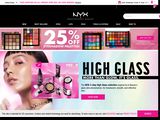 NYX
I purchased 5 products from NYXcosmetics.com. 4 of them were sealed, but 1 lipstick was not. I called their customer service and was told that ALL of their online products are unused, and some items are not sealed. Well, I ordered 2 lipsticks, why would 1 be sealed but 1 not?? I just found that didn't sit right. The rep told me to send them a photo of it, but didn't tell me what they were going to do about it: replace it? have me send the unsealed product back? it was rather vague and he insisted that it was unused so it seemed as if the company did not deem it an issue. I wasn't in the mood to go through all the hoops, it was less than $5 and I could use alcohol and a napkin to wipe off the outer layer to be safe (although messy and ruined the look of the lipstick). But, then I keep getting upset whenever I use that lipstick, and then it struck me: Why would a company RUIN my purchase experience and make me do extra work to ensure good hygiene? If I ever want NYX makeup again, I will just go to CVS from now on where I can CHOOSE a sealed item, and CVS often has sales too. The only reason I shopped online is because of a new product that just came out and sometimes CVS does not have the shade I want.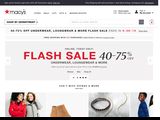 Macy's
Worst customer service. I shop online to avoid dealing with Macy's poorly trained and unmannered personnel. Today, they canceled my online order. Just like that. I received a confirmation yesterday, but today, it's been canceled. I got an email and call that my order was canceled because someone blocked my account.

There was no problem with my account- same billing & shipping address, same people on the account - NOT A CHANGE in 12 years. Took 45 minutes on the phone to try to find out how to 'avoid' this type of mistake in the future, but got nowhere with 'customer non-service'. I was told to put my online order through again, because they can't undo a cancellation. I wanted to cry. No. I will not put in the order again. You've lost my business for good.

Other online business try to improve by sending out customer surveys. I've never gotten one in the past 10 years of online purchasing with Macy's. Trying to talk to a 'manager' on the phone is an exercise in frustration.
Ellie hasn't received any thanks yous.
Ellie doesn't have any fans yet.
Ellie isn't following anybody yet.