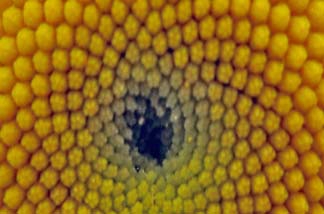 Eddie P.
3

Reviews

8

Helpful Votes

0

Thank Yous
Experience: Computers & Technology
Member since August 2016
Reviews

3

First to Review

1

Votes

8

Very Helpful

7

Funny

1

Fraud Buster

0

Great Find

0

Well Said

0

Thank Yous

0

Fans

0

Profile Views

395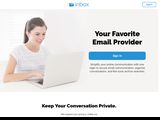 inbox.com
When I would ask for help, somehow my problem could never be duplicated. I don't know if I ever got a real answer for solving any problem. And now I will lose my free email September 30. How do I save my emails? I'm never told anything useful. I'm just grateful certain email services I use have successfully saved my thousands of emails, because "help" from inbox.com won't get it done.

In looking at the various free email services I have used, I suppose inbox.com has caused me fewer problems than most, but none of the services are perfect. However, one use I had for inbox.com was to save large amounts of information for myself over a period of one or two hours. I seem to recall drafts being saved automatically, but at some point that stopped, and for me this was a real problem as some of the information I was saving caused problems and would lead to the site just freezing. If what I had done had not been saved manually, it was gone. I eventually realized plain text could solve that and another problem where I couldn't merely eliminate the blank lines between paragraphs in news stories, which saves money if I want to print.

Also, this is a BIG problem. If I avoided going to a new window for something, coming back to inbox.com meant getting the inbox back, NOT the specific email I was looking at, or worse, working on. Which meant I had to figure out how to find it again, or if it was large amounts of information, finding all that information again. And if Internet Explorer shut down for any reason, this also happened. On my own computer, this could be a problem. I got sick and tired of being advised to avoid Internet Explorer, because it would be too difficult for me to change browsers on my own computer trust me.

Have I said anything to justify their charging for the service? There are thousands of emails. I didn't use that much storage, and what they want to charge me for is far more than what I need. I could have deleted stuff as I went, mostly from the sent folder, but I didn't get around to it. A lot of this stuff is important and I've been copying when it's too much to read. But they tell me I have to use Outlook 6 or something (don't know how or what I'd have to do) on my own system (new computer which is already having software issues and can't back up anything, and despite it being under warranty, said warranty won't cover this type of problem, and who knows what it would cost to fix, so I don't dare put it there). I already knew and took advantage of something called an email collector. There were other email services I was actually afraid of losing. So I saved my emails just in case. The first one went as far as 2012, leaving me four years worth of emails to go (though the second one later saved everything from the present back to the same day in 2012). I asked for help and when someone finally understood my problem, they said contact inbox.com because there might be rules for how that works. inbox.com replied don't move emails to another account. Why? Will that keep you from getting your money? Why can't you help me? Or is it that you don't know how? They repeatedly tell me to use Outlook 6 and my own system. Are these the people you want to deal with and pay for the service?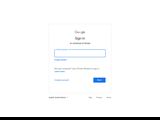 Gmail
Nearly every computer I get on tells me how outdated the browser is, warning me how Gmail won't work properly. I don't have the freedom to do any upgrades.

Assuming the browser does work, then what? I have conversations, not emails. If I'm not careful and I delete something, I will be told the conversation has been deleted. Oh, how considerate of you, telling me I did something I didn't intend to. And it's easy to reverse. But it takes so much effort to figure out how to delete just the email. On the subject of "just the email", good luck finding the exact one. It's not easy. And then replying to the sender always involves sending the received email. Regardless of how long it might be. You just don't see it happening. And I send some long ones.

I send a lot of emails to myself, many of which involve newspaper articles or other content I might want to print out later. Don't do this with Gmail. You'll end up with a lot of blank space on the right of the printout, or waste lots of time eliminate those blank spaces on the right manually.

I keep a lot of what I get or send. Where do I put it? Gmail doesn't tell me. If I'm lucky, I can remember that I have it and do a search. If I'm lucky, I might actually find it. Oh, wait, that's a conversation. So where's the email itself? Other email services have this wonderful feature called "folders". Gmail can't be bothered, unless it's "sent mail". And once that folder has too much in it, I have to search and search and search.

The great thing about Gmail at the beginning was the amount of free storage. Well, now all the free services have lots of storage.

I also don't want to be signed in when using Chrome. I don't want Google knowing all my business.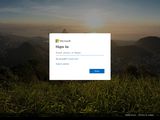 Windows Live Hotmail
Hotmail was the first email service I used. It was suggested by a librarian when I needed an email to complete an activity I was doing at that library. Until I got my own computer I used it for business activities and pretty much everything if I happened to be at that library. I used other email services for other things, but out of habit I often used Hotmail.

Where I have recently gotten in trouble is the fact that for years, I have printed out the text of newspaper articles by copying and pasting and sending it to myself. It is cheapest to print if I use a service that doesn't leave the right side of the page blank. I would send emails to my Lycos account, from which I could print the text using a font that wasn't too large. And if I remember correctly, I was able to use plain text. Hotmail made that more complicated in recent years so I would copy everything into a plain text box first. Over time I also started sending myself lists of things to do and web sites I wanted to look at later.

Lycos changed its font and I found myself having to make other arrangements for printing, but to save what I was printing (so I could see what I already had, for various reasons), I would send it to my Hotmail account.

Oh, it wasn't actually "Hotmail" any more, but that's not that important, since it seemed to work the same way. Although moving to folders became tricky since I had to select that option from a list.

For various reasons, I started combining the Lycos sent emails into a larger email to print, and doing this by creating a Hotmail email was becoming increasingly difficult. At one library it was just impossible. At another it was just frustrating as I would have to wait and wait for the large blocks of text I moved around to appear. And in recent months, "making other arrangements" has been the default, not the exception. I found myself having to use a plain text box just to create the emaiI I would send from Lycos. And no longer could I save the really really long email I was printing using Hotmail. The worst thing was when copying and pasting from Hotmail became impossible. How do I get rid of what I have done in my list of things to do? Well, actually, I sent it to Lycos, so I guess I can do it from there.

More frustration: never use the back button. It won't do what you think it will. Figure out where you were and go back there. Doing a search? Don't limit your search to a folder. You'll never be able to go back to searching all the emails.

And no message saying your email was sent.

With Google Chrome, there was endless frustration as I tried to copy and paste from an email I had sent myself from, say Yahoo. I discovered at one library that with internet Explorer I could do everything more easily and even with plain text. No such luck at another library, which was where I discovered the most recent changes.

Now, it is no longer a matter of doing complicated activities Hotmail wasn't designed for. I was told to click to be introduced to the changes. News flash! I have just minutes to do this and I don't have time to study all your changes! Just make it go back to how it was. I can't even tell if all the emails I received are there. Wait, conversations? That makes it impossible to find anything. I can't click on a single email, which is what I need. I click on a conversation and have to scroll and scroll to find what I need. Remember, I send myself very long emails. In the past I created very, very long emails in order to print. Could that be why the computer froze? Could it be that it tried to load every single very long and very very long email?

Also, when I reply now, and I have to remember how Gmail does it to find the button, it gives me a blank screen, not what I'm replying to. I might want to send the same email back to myself, with some details removed. Oh, it's coming back, whether I want it or not. No matter how long. This is ridiculous.

At least there are folders. Gmail doesn't even have those.

The good news is that with Internet Explorer at this one library, little has changed. The inbox looks just like it did before and there are no conversations. I may have to limit myself to using Hotmail there.
Eddie hasn't received any thanks yous.
Eddie doesn't have any fans yet.
Eddie isn't following anybody yet.
Similar Reviewers on Sitejabber
EN CUANTO A ALMACENAMIENTO Y ENVIO ES LEVEMENTE LENTO. CUANDO NO SE USA COTIDIANAMANTE SE CIERRA...
With so much money why can't they build something that is user friendly. If they can't come up...