Dirk"wagiboy" W.
10

Reviews

20

Helpful Votes

0

Thank Yous
Experience: Travel, Computers & Technology, Relationships
Member since April 2013
Reviews

10

First to Review

7

Votes

20

Very Helpful

19

Funny

0

Fraud Buster

0

Great Find

0

Well Said

1

Thank Yous

0

Fans

3

Profile Views

1,425
About Me
World traveler in search of freedom.
How I Can Help
I've been a web developer for 10+ years. I know austrian and (mainstream ;-) economics quite well. Sailing is my favorite hobby. I also do hiking and cylcing.
Interests
sailing, hiking, drinking red wine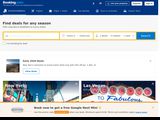 Booking.com
o book a hotel in Marmaris, Turkey I used this booking.com. I enjoyed the many features and rich listing of hotels. But in hindsight I was too quick to make my reservation...

Weeks after my booking.com reservation I've noticed a $20 sur charge on my credit card converting dollars into Turkish Lira. I thought the transaction was in dollars because I knew that my credit card has hefty fees for international purchases. Making the effort to talk to booking.com's customer service they only could respond with repeating the lines of the fine print in their terms of service. No real explanation, no apologies and no credit for future purchases of the $20.

To make matters worse, booking.com's hotel charge was almost twice the price I could have paid when I were to make the reservation directly with the hotel in Marmaris. These tricksters!

In summary, while booking.com is conventient to use you probably end up paying more when using other services. Their customer services is defensive and not willing to solve problems. When making reservations I'd rather use orbitz, cruisewise and hrs.de.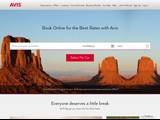 Avis
Hello Friends of SiteJabber,

This will be my first review at SiteJabber, apparently a good site in itself. So let me share my story about Avis.com:

I made a car rental reservation with Avis.com Rent-a-car. I needed the my rental car one day earlier. So I called Avis up (1800-) at their local office in 435 Channel Islands Blvd. in Oxnard, CA. I would not have been able to get a rental a day earlier (today) if somebody just hadn't pulled in front of the store. I assume this is because the Avis branch on 435 Channel Islands Blvd is small and only has a limited number of cars available.

Disaster loomed when I was trying to find the local rental office. The address given by Orbits and verified through Google Maps -- 435 Channel Islands Blvd, Oxnard CA -- did not exist. Unfortunately, I discovered this when it was too late as namely when I was driving around at Channel Islands Blvd. After realizing the address mistake, I called the local Avis office to inquire about the correct location. The branch's agent on the phone explained to hang up and call the number again to obtain directions. So I did and when connected again I ended up talking to the corporate hotline who could only give me the address again (the same wrong one) and naturally having no local knowledge of the branch's location. Now I also realized the intent behind that agent's surprising request to hang up and call the same number again. It was 5:55 PM and the branch closed at 6 PM. The local agent wanted to go home and not being bother by my request. The agent also didn't wanted my business presumably anticipating having to work a bit after store hours to provide me with my requested car rental.

Bottom line: Very bad customer service by that local Avis agent in Oxnard, CA.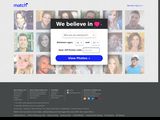 Match.com
I've tested date.com, fitnessingles.com eHarmony.com, cupid.com and Match.com. While not having much success finding the right one yet, I feel match.com makes dating less daungting then any of the other sites. The best thing of match.com is the sheer number of singles using it. The network counts!

Bottomline: match.com is probably the best dating site out there.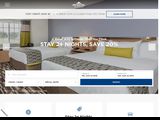 Microtel Inn
We arrived arrived in the middle of night at the Microtel Inn in Tracy, CA (www.microtelinn.com/) -- 3:30 AM to be precisely. The front desk person was very courteous despite the very late late hour albeit it bit slow. It was very nice to see the staff still working and be so courteous. We paid $71.99 for this one night stay -- a very reasonable amount. The room was comfortable, and so was the bed. I usually stay at Motel 6s and can could immediately tell the difference. The room ad big mirror, a wooden dresser, a big TV screen and double panel windows to shield from the (rather loud) freeway noise.

We got our weak-up calls promptly next morning and enjoyed the complementary continental breakfast served until 9:30 AM.

Bottom line: From now on we will stay in Microtel Inns and no longer Motel 6. The only problem of Microtel is that there are few less Microtel Inns than Motel 6.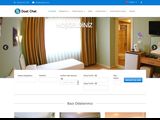 Otel Dost
During my vacation in Turkey in August 2013 I stayed for 6 days in the Hotel Dost in Marmaris, Turkey. Having stayed in many hotels before I am hard to please. However, Hotel Dost hit a homerun in my set of attributes: good value, friendly staff and nice rooms. While the hotel didn't feature gym nor restaurant it did have a wonderful pool and very nice remodeled rooms. The hotel is family run. I enjoyed the friendly and personalized touch of the family-staff. They liked that I tried to speak Turkish with them and reciprocated by teaching me new Turkish words.

A snag of the hotel it is located on a busy street with noises all day. Even the double-pane windows were unable to cancel the street noise. But for a moderate price one should be able to compromise on certain things.

In summary, hotel Dost is great value and personalized service. Any English-speaking guest will feel home there.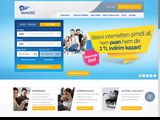 KamilKoc.com.tr
KamilKoc has a great reputation and founded 1926 it is one of Turkey's venerable bus travel companies. In my experience, however, there are severe dents in KamilKoc's reputation.

When moving to Fethiye, Turkey I arrived with lots of luggage at Istanbul's Bayrampasa bus station. There I bought a ticket for 95 TL from KamilKoc's ticketing office. This was already quite a procedure because all customer service agents appeared to speak English worse than I spoke Turkish. Nonetheless, we got it settle and I ended up waiting in an overcrowded and noisy waiting hall. Interestingly, I made the acquaintance of a police man who was under cover hunting criminals in the ticketing office. Hmm, why would KamilKoc has so many problems with criminals?

The big Mehhh came when I bored the bus with my luggage (1 suitcase and 8 bags.) The bus bus attendant wanted 30 TL extra. Why extra for luggage? The Nisikli bus travel company (http://nisikli.com.tr/) didn't charge me anything extra. Also, I showed the ticketing cleark my luggage and he was ok with it. So why did I have to pay to the bus attendant now? My feeling of being fleeced grow stronger when I offered to pay the 30 TL by credit card. Having just arrived in Turkey I had no cash yet. But the bus attendant insisted I had to pay cash or I cannot travel. Having no choice I had to go and find an ATM at the bus depot - that was risky because these where all ATMs from unknown companies. If my card was retained I could end up stuck in Turkey without any cash what so ever. Fortunately, the ATM withdrawal worked the bus attendant got this 30 TL which he put straight in his own valet. Yes, I was being fleeced and KamilKoc ticketing clerks did not care.

Having read the article about an overnight bus travel on http://www.turkeysforlife.com/2012/06/fethiye-istanbul-turkish-intercity-bus.html
I expected more food and comfort during the trip. I only got one small glass of water and later a tea and a cookie for dinner. Fortunately, the bus stopped often so I could enjoy the delightful Turkish cuisine and not starve before trying to get some sleep at the not so comfortable chairs. (Mercedeces busses have better chairs).

In summary, riding with KamilKoc is a decent way of traveling but because of the bad service and problems with my luggage it no longer deserves a high reputation.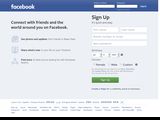 Facebook
Facebook is great to stay in tough with your friends latest social activities and to gossip her and there.

At my company we have a facebook fan page. There we got a review from a known internet fraudster who harassed our company. When I reported this review it did disappear from my account. But other facebook users still could see it. Did facebook try to placate me?

I contacted facefook in hopes they would remove this slander from our fan page. But my hopes where in vain. I reported and reported, got case numbers which were closed and closed. The grievance officer who was assigned appeared to be more of an automaton than a human. Sadly, I lost hours of work and got very frustrated.

This is sad because facebook is a great site. I wished they would listen to grievances. Therefore only 3 stars.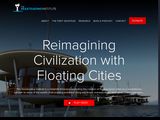 The Seasteading Institute
I am surprised nobody at sitejabber.com has yet reviewed SeaSteading.org yet. Founded by the famous economist Milton Friedman's grandson Patri Friedman, the institute's goal is no less than solving the problem of inefficient government: It proposes the creation of new social and political structures (probably many of which are libertarian) on the high sea. Why on the waters? The territorial states do not extend to the high seas, thus making them the last bastion of true freedom on our blue planet. I wish Patri and all followers best of success with their high goals.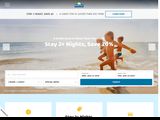 Days Inn
DaysInn gives you the least value for your money.

I stayed at the DaysInn hotel in Seattle Airport (Seatac) in August, 2013
One night at the DaysInn costs $140 before taxes.
For these $140 dollars I got a standard queen size bedroom without any frills.
The room was supposed to have a jacuzi. Well it had a bath tub -- slight different
perception here.
I've asked for the least noisey room. But since DaysInn is on a major airport
access road the noise pollution was quite high.

I was happy to get free Wifi access. But even here there was a problem: my computer was unable to connect to the hub. When trying the lobby's hub I connected successfully but at lower speed due to the fainter signal.

The bottom line is: I will try to avoid staying at DaysInn...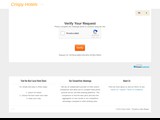 Orientresorthotel
Orient Spa in Fethiye, Turkey

During my stay in Fethiye Turkey I've been to the Orient Spa in Fethiye, Turkey. It is a typical Turkish Spa or Bath and it is called Hamam in Turkish.

The Spa is located only 200 meter from Calis beach and thus, makes it convenient to walk there. The front door people are a but pushy but the masseuse ladies very nice. My massage therapist - Hasret - is a cute and caring young women. Because of her I came back a second time.

I made an appointment but when arrived was told Hasret is busy with another client. I had to come back later. When I did Hasret told me the big boss of the Orient hotel wanted a massage. Ohh, if the owner puts his wishes before that of his customers, well... only 3 stars, it could have been 5.
Dirk hasn't received any thanks yous.
Dirk Has
3

Fans
Dirk is Following
8

Users
Similar Reviewers on Sitejabber
Someone created a fake profile using my pictures. I think it was someone I met on a dating site...