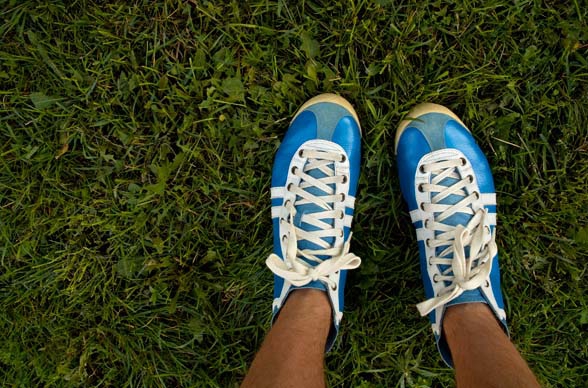 Diane N.
5

Reviews

34

Helpful Votes

0

Thank Yous
Experience: Clothing & Fashion, Shopping, Travel
Member since July 2011
Reviews

5

First to Review

0

Votes

34

Very Helpful

34

Funny

0

Fraud Buster

0

Great Find

0

Well Said

0

Thank Yous

0

Fans

0

Profile Views

328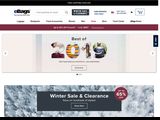 eBags
Purchased my item on Sun Dec 10th via shoprunner.com (2 business day s&h). Checked tracking today, Dec 12th, & the only thing eBags has done was print a UPS label. Chat w/ a rep named Josh who claims it shipped which is a lie.The tracking info says "A UPS shipping label has been created. Once the shipment arrives at our facility, the tracking status--including the scheduled delivery date--will be updated.". SHAME ON YOU JOSH FOR LYING TO ME (I know how it works & I CAN read). Josh said he would figure it out & get back to me via email. It's been 5 hours & nothing (I have the email transcript). Another lie. Bottom line is my item has been sitting in their Warehouse w/ UPS label on it since yesterday. All I want to know is why it has NOT been shipped? I am suppose to receive it tomorrow, that's not going to happen. I wonder if Mr. Cassidy or Mr. Neptune know how their so called beloved company is being run? I will never shop or buy from eBags again. I am going to tell shoprunner about my experience too. Perhaps they will discontinue using them as well. eBags Headquarters will also be notified. I guess they don't read their own reviews here on sitejabber or they don't care to keep their customers. According to the reviews their track record really stinks so think twice before you waste your time & MONEY w/ them bc you will more then likely be given a bunch of lies & screwed over too.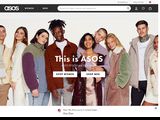 ASOS
Purchased a sweater w/ guaranteed delivery before Christmas, this was their response, I am still cracking up over this. They told me they looked into my order & it has left the UK & is on it's way to the US for delivery BUT once it leaves the UK it's out of their hands.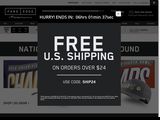 FansEdge
Ordered a Cap shirts. Nothing special, no particular player, just a long sleeved T-shirt. I could have walked into to Target & have more than likely picked one up but I opted to take advantage of FE's free s&h w/ the promise of delivery on or before 12/24.

1st off there is NO order # on my tracking page. Secondly it's scheduled to be delivered on 12/27. Thirdly the ph# listed on the bottom of my tracking page says "Call 1-800-Fanatics" = a none working # (which is hilarious). Fourth issue is that I finally find a working ph# & sit on hold forever (I come the conclusion that it really isn't worth my frustration so I hang up but it gets worse hence my last few paragraphs). While I am on hold I look up the reviews & quickly realize I am a tiny little slice of condensation sliding down the side of the miserable bucket full of garbage wishing I had NEVER PLACED AN ORDER FROM THIS SCAM OF A COMPANY as well (I will follow up w/ the scamming after the holidays).

My story pales in comparison to the other poor wretched souls who are & were also scammed but HERE IS THE WORST PART OF ALL IMO. Someone usually responds to these reviews so why in the world are you wasting time & money replying? TAKE CARE OF YOUR CUSTOMERS THE FIRST TIME AROUND. Do what your site claims in the first place so you won't have 296 horrible one star reviews out of 359.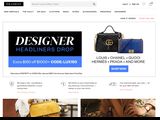 Tradesy
According to the seller I purchased a NWT's, never been carried, no signs or wear LV Bag. The Bag has an inch long scratch on it as well as red marks/discolorations. I emailed Tradesey asking for a refund per their policy, "If the item is misrepresented, youll get a full refund". I do not want store credit & I fear that is what will happen based on the reviews that had similar situations. I do NOT want store credit b/c I will not buy anything from them again based off of my experience. I tried calling them, & this is hilarious, a machine tells me that there are no reps available to take my call (I called 3 times). They ask me to call back later??? I start a chat w/ Devon & he doesn't even bother responding to me after waiting & waiting & growing old (I actually waited 15 minutes & gave up). I finally got an email reply from Kristin S but she doesn't answer my question about a refund, she simply sends me return instructions (which I had already found & initiated myself). Bottom line, the seller lied to me, the bag was NOT new & HAD signs of wear on it (& they were obvious signs too-a scratch & red marks on a dark blue Bag??? C'mon-I have poor eyesight & wasn't wearing my glasses & I could see the mark & the red spots ). The item I purchased was misrepresented. I just sent another email asking for a full refund AGAIN, per their policy, but I still have no answer. Chatting doesn't work & they can't even put you on hold when you call them. YOU HAVE TO CALL THEM BACK. REALLY??? So far, absolutely horrible & it's not over yet. This is what you will experience if you risk dealing w/ this company. Ask yourself if it's worth the headache. They have less than zero BASIC customer service skills. If you want a LV Bag or another designer Bag go to the actual Store & buy one. Get the customer service you deserve. Read the negative reviews about Tradesey & draw your own conclusions.

*******UPDATE AS OF 8/4/16: I GOT MY REFUND SINCE SIMPLY B/C THE SIGNS OF WEAR, THE SCRATCH & THE RED MARKS, WERE SO OBVIOUS ON THE BAG. PLEASE READ ALL OF THE REVIEWS ON EVERY SITE SO YOU CAN MAKE AN EDUCATED DECISION IF YOU ARE CONSIDERING PURCHASING OR SELLING W/ TRADESEY. I AM EXTREMELY LUCKY GIVEN MY PRIOR SITUATION W/ THEM BUT I FELT IT ONLY FAIR TO LET EVERYONE KNOW THAT I DID GET A FULL REFUND. I AM VERY GRATEFUL. *********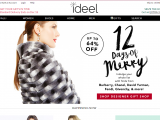 ideeli
I ordered 2 items on June 20th. The first item is expected to ship on July 14th & the other on July 20th. Those are ideeli's guesstimates, trust me they don't have a clue. Please beware that you will not receive your items until approx a month later. They do not divulge this info to you anywhere on their site. Their FAQ page says "Items typically ship within 14 days of when the sale closed" I emailed them & their customer service reps are inept and very contradictory. as well They then told me that he 14 days are so called "business days", unreal & unacceptable period. They also insulted my intelligence by offering me a $15 voucher, what a joke. Bottom line, BUYER BEWARE! You can find tons of other great deep discount sites tout there Several have been mentioned on this thread. If you are on the fence about ordering from ideeli yourself a favor, DON"T. It's not worth the frustration. I am already feed up & I haven't even received my order. I can't wait to see what I actually get if & when I get them.
Diane Has Earned
34

Votes
Diane hasn't received any thanks yous.
Diane doesn't have any fans yet.
Diane isn't following anybody yet.