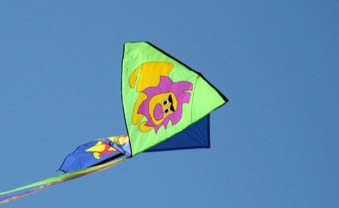 Denise T.
6

Reviews

17

Helpful Votes

0

Thank Yous
Experience: Clothing & Fashion, Relationships
Member since May 2017
Reviews

6

First to Review

3

Votes

17

Very Helpful

17

Funny

0

Fraud Buster

0

Great Find

0

Well Said

0

Thank Yous

0

Fans

0

Profile Views

179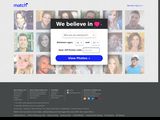 Match.com
Ok, I thought I'd give this site a go just to experience for myself if it really works.
First of all, after joining I was constantly receiving messages saying I have been added as a favourite. Secondly I was constantly receiving messages, this is happening before I was a paying victim. I then decided to join, giving them the benefit of the doubt. Once I joined, unlimited for 6 months, asking how I'd like to pay, I opted for £19.99 per month. Ok, so, once I joined and read my messages, about 10 of them, All of which were not my type. After deleting 99% of them I checked to see who added me as a favourite. Upon doing so I noticed that they're were men in my favourites whom I didn't add neither liked. Oh ho, I thought, this is fishy.... not only were there non invited favourite but they're were also men that were adding me as a favourite unbeknownst to them.... what a joke. I then decide to cancel my subscription after just 1 day. Almost immediately after cancelling I received a message from a rather good looking bloke who claimed he was called Nick asking to get to know me better. I told him I have just cancelled, immediately after sending my message he instantly responded with a 4 line sentence. I thought WOW theres NO way on the planet could he of read the message & responded in less than a millisecond IMPOSSIBLE! In hindsight I now know that was a generic message sent to pressure me to stay, I then responded with "that was too quick...bye"!
I believe MATCH.COM is a scam & they only have a 0903 number which cost the earth to call so most people lose their money if they want to cancel or just can't be bothered. Don't waste money on this site, go out, meet people the natural way it will save you a lot of money, hassle & uneccessary stress. By the Way I had to give 1 star if I had my way they wouldn't even get half!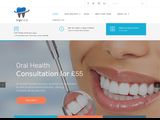 Smiles4ulondon
When you visit the dentist you would expect 100% hygiene at all times. This didn't happen to me. In general the practice is good, staff polite, respectable & friendly towards their patients. What happened to me on this occasion is the sole reason I have not step foot in that dentist again. Ok. So after the main man reviewed my teeth, leaving my mouth wide open, he walked over to his desk which was about 4 feet away and started using his laptop. This took about 4 minutes. He then came back over to me and was about to use the same glove which he had been using on that dirty laptop and put it back into my mouth. Had I not been Miss observant, he would of done exactly that. Upon noticing this misdemeanor I prompt told, not asked, him he needs to change his glove. I think by his response he wasn't quite expecting my reaction and in a tiny voice, only so that I can hear & not the assistant, said to me "yea I will". Yeah right, if I hadn't of mentioned it he would if proceeded to contaminate my mouth with the bacteria from that disgusting laptop. How many patients has this happened to at his practice? I can get you I'm not the first. Most people wouldn't of said anything but if he's putting my health at risk then it's my responsibility to make him aware of it.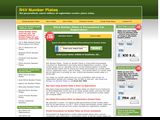 R4V Number Plates
DVLA = Deceitful Victimised Laughable Appalling. Thats what it should stand for. I changed my vehicle on the 22/10/18 & informed DVLA the same day but was told I had to put it in writing. Here we go, going back to 1984 when we weren't computer literate. Completed all the relevant paper work & waited 3 weeks. I called them up & was informed it can take up to 6 weeks to take effect. I waited until way after the 6 weeks had elapsed and called them again I we told they hadn't received it even though I posted it the date after I sold my car. I was asked if I sent it registered, I said NO. Does that mean it's discarded if it's not correctly posted? So how does it vanish in the mail box I wonder? Ok. I repeated the process but sent it recorded, low & behold it reached its final destination. I called up a third time & asked if they received my details, begrudgingly the old bat told me they hadn't received it & it can take up to 4 weeks. Ok. I didn't send it via pigeon I sent it recorded. By this time I wanted to kill Some one. She put me on hold & made I investigations. Unbeknownst to me DVLA was still taking money out of my account for a car that I sold. (Silly me forgot to cancel the DD) I didn't think I needed to worry as they had all the info right in front of them stating when I sold the old vehicle, so I assumed a refund would be immenant. When I asked the 100000 dollar Question of when will I get my money back that they took from my bank the lady told me it can only take effect on receipt of the notification which was December. I thought that was BULL$#*!, not only do they not allow you to complete the form on line but you have to sent the damn thing im as recorded delivery. What a scam. So they have taken £50 which is rightfully mine and pissed me right off. So my argument is: WHY CAN'T THIS BE COMPLETED ONLINE & SEND THE PAPER WORK IN AFTER. what's the point in taking all my vehicle & my details if it wasn't going to be updated on the DVLA system. I don't go out to work every pissin day so I could hand over £50 to this multimillion corporation. It may be just pennies to them but its a lot to me. Bunch of Common Thieves!!!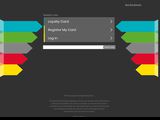 Nandoes.co.uk
I ordered a takeaway from this restaurant only to find when we got home they gave us the wrong order. Fuming, I called them up & notified them of the mistake. They told me when I order the next time it would be complimentary, I accepted. 3 weeks later we ordered the same thing by phone. I explained the situation & was told to mention it upon arrival. When I arrived the food wasn't ready, the manager was called and informed me I had to wait 20 minutes. Half an hour later still no food. I walked to the desk to enquire what the hold up was, only to find out by a lovely young man (Matelan) that my order was just sitting there. The manager who dealt with me (young West Indian girl) was totally and utterly useless. Not only did they screw up our first order & offered us a complimentary meal, they made us fit and wait over 30 minutes. Thanks to Matelan the efficient young man I would still be sitting there. I think the manager should not be in that position as she has NO CLUE about customer service & needs to value her customers or we will take our custom elsewhere.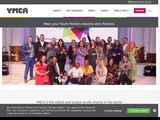 Ymca.org.uk
I joined the gymn in Crouch end in May 2018 and the atmosphere here is so inviting, the people are warm, friendly and courteous.
The price is affordable & the manager (paul) is very nice with a great sense of humour.... Dee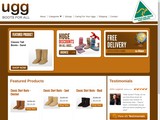 Uggbootsforall.com.au
Bought these fake ridiculous uggs I asked if they were genuine was told they were. When they came they were cheap inferior $#*!e with the word UGG on them (not overlapping as they should be) Im not one to give up so I researched on how to get my money back. Informed bank, was advised to return item. The item has been sitting in the overseas depo since 03/04/17 have receipt to confirm return. Cost me 15 to return them but no one has signed for them. Please please please if you want your money back go to your bank with all the info & emails, submit them and they will investigate. Im really hopeful but would never be open to fraud like that again. They have the cheek to put a review on line saying the customer received their item in 5 days. What a load of crap!!!
Ive check their website again but to no avail. I email them and told them I was going to report them to trading standards and whoever so that contributed to them vanishing off the web. Haha good riddance to BAD RUBBISH! If you see ive put one star its because I cant submit my review unless I rate them. Phuf another scam!!!!!
Denise Has Earned
17

Votes
Denise hasn't received any thanks yous.
Denise doesn't have any fans yet.
Denise isn't following anybody yet.
Similar Reviewers on Sitejabber
I've sent out over 100 messages in two months and in that time I had one. Just one woman...