12/20/19
• Updated review
EHR has gone to the dogs. They finally provide some updates in August 2019. No MIPS reporting until October. Even when it is available, it's inaccurate and not able to be presented for audit.

When attempting to call, it fails to answer. (Screenshot attached) I finally hung up after 5 hours. Why? Because when calling from an outside number, it says "all of our representatives are in mandatory training". Not maybe a "we should answer the phones just so that others won't wait on hold for their whole day, precluding them from meetings".

I'm on with them now, just under an hour, with no answer - in their first hour of opening (got on at 9:03am, they open at 9am EDT).
3 weeks to have a lab connection processed. 4 weeks (and no response) for the federal reporting (deadline is 10 days away).

Ever since they were bought by AllScripts it has gone downhill (that was early 2018). In all good faith, my business will no longer be putting physicians on PracticeFusion, and will be highly recommending they move to more functional EHRs.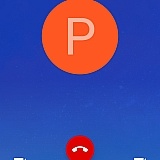 "
Some limitations, but best EMR to work with
"
4/30/17
• Previous review
So, I managed the technology for about 5 different offices
3 of them have PracticeFusion, one has eCW, and another is transitioning to an EMR for his specialty.
What I have gleaned from PracticeFusion:
1.) It is free. So the doctors are willing to give it a try. Set-up is an hour, importing your patient list takes 3 days at most (you put it in an Excel sheet, they do the rest.)
2.) There is very little upsell - billing aside, every feature is included provided you follow protocols and know how to use it (eRX, patient portal, direct messaging.) With other EMRs, you get charged for EVERYTHING extra, and that means wasting time getting it unlocked.
3.) Setting things up is intuitive for the most part - what isn't is usually quickly remedied with a chat support or a phone call.
4.) The features is does not have, and people would like to see, are a great loss that have few work-arounds (like office staff send a script on behalf of the provider.) Some are deal-breakers for some offices, but overall not an issue.
5.) If you need it on a day that it goes down (when Amazon servers go down, it's a big deal because it is rare,) you have no work-around. As far as I've seen, there is no possibility to synchronize with a personal server.
6.) It cannot be used for doctor's offices where the doctors don't share patients. If you have two doctors who don't want to mix records, there is no way from what I've seen to restrict access to the chart.
7.) It's a good beginner EMR for those who want to flirt with MIPS initiatives. For those waiting to get swallowed up by a bigger practice, it's good because you can maintain it for the 7 years. I have mentioned its limitations compared to some of the more expensive EMR systems, but I'd choose it as long as you have a stable internet connection.