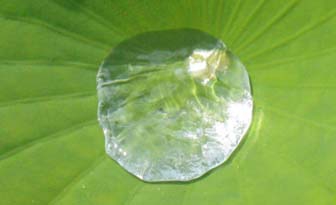 David A.
7

Reviews

19

Helpful Votes

0

Thank Yous
Experience: Travel, Computers & Technology, Entertainment
Member since July 2014
Reviews

7

First to Review

1

Votes

19

Very Helpful

19

Funny

0

Fraud Buster

0

Great Find

0

Well Said

0

Thank Yous

0

Fans

0

Profile Views

804
About Me
Disabled US Veteran
How I Can Help
After all these years I find I know nothing where before I thought I knew everything!
Interests
Writing, playing video games, sleeping...
Microsoft
I am 65 years old and must use reading glasses to read small print. I also am a disabled US Veteran and am unable to deal well with complicated things. I bought two computers, one is at my home in the USA when I am there I use it and one is at my home in the Philippines for me use there. I use my computers (laptops) in order to buy things, check my accounts, communicate with my son and to check my email.
Microsoft decided that I need to be protected from someone coming into my house and using one of my computers and made it mandatory that I sign in with a password. I do not have a good memory and forget things often. So this has been a inconvenience to me and now today on my deciding to use the computer at my home in the Philippines I find that I could not sign on. I attempted to go into the Control panel and remove the password but could not and finally I was able to get on due to the 'assistant' they had which once again required me to change my password for all my Microsoft accounts including my email which was something that I did not and do not want to do. Now I am waiting for a "Live Agent" to assist me to somehow recover all the passwords that have somehow divided my laptop up so that different sign on's and passwords are used. I have lost a book that I spent quite a while writing thanks to their deep desire to protect me and ensure how secure I am. A book that took me days and hours to write that may still be on this computer but which I may never be able to find and may have to spend more time rewriting it from memory, thanks to Microsoft security.
If I ever find a program similar to Windows that does not require a mandatory sign on I will use it. For now due to this software being forced on me with the sale of my computer, the fact that I had to buy WORD in order to use it on this computer and the fact that I can not now access it! Well, it causes me to feel I have been robbed by Microsoft and not protected. I have purchased many computers in the past and each time I have had to BUY WORD/OFFICE again and again. I understood the scam. I understood that this is how they continue to make their Billions and I understood that there is nothing I can do about it. To me it is theft of my money but it is LEGAL THEFT of my money and there is nothing I can do about it.
This is to let you all know what I am complaining about and to relieve some of the frustration that I am now having due to the loss of a book that I was writing and my heartbreak over that. IF EVER YOU CAN BUY A COMPUTER WITHOUT MICROSOFT I STRONGLY RECOMMEND YOU DO THAT!
Two technicians worked on my computer the first one was somehow cut off and I had to call again. The second one was able to fix the problems I had. Between the two of these Microsoft technicians it took a few hours to fix things. Even though the outcome was that I can now access all my files on this computer, I do not like the security features on Windows 10. My advice still stands. I am grateful to the technicians of course but all this stress that I went through should not have been necessary in the first place.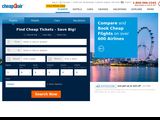 CheapOair
Today 9/1/2017 My wife and I went online to this site to find a ticket to go from Cleveland Ohio to Manila Philippines; we could not get assigned seats so we called their toll free number and got a agent who assured us we would be sitting next to each other on each connecting flight and we were assured the seats would be the ones we asked for; that is why I paid for the ticket! When we received the email ticket the seats were unassigned. Cheapoair said they wanted to charge us a $50.00 cancellation fee for each ticket total of $100.00. I asked for a supervisor who offered to charge us $50.00 only but I complained that I was lied to so he said we would not have to pay the cancellation fee at all. Then I received a email from Cheapoair for the refund which they say will take up to two weeks! It does not guarantee me the total refund. I am calling at the moment with their password. DO NOT TRUST THESE PEOPLE! This is more than just a inconvenience to me. The risk of losing my money, the fact that they lied to me and the DELAY that we will have to wait for our money in order to buy a ticket at a reputable agent... Here is a transcript of the email I was sent:

"This is not a confirmation that your ticket is refundable or will be refunded. After we've received your One Time Password (OTP), our team will review the policies of the airline and make a refund determination.

Dear David Ambrose,

We've received your cancellation request for booking (#44718217) for passenger(s):

Name :Liezel Gervacio
Name :David Ambrose

Your cancellation is NOT COMPLETE. Before your cancellation can be processed, you must either:

Visit Our Website: Our self-help tool will guide you through the cancellation process by using the link and one-time password provided below.

Call Customer Care: A representative will ask you for a one-time password in order to complete your cancellation. Your one-time password is provided below. Call us at:

Within U.S. 866.636.9088 toll free 24/7

Outside U.S. +1.212.478.0335

Once you've completed your cancellation, you will be eligible for a potential refund of $2696.62, subject to validation and approval from the airline(s). You will receive a confirmation of the final amount within 24 hours . Please note, the original service fee remains non-refundable.

A $0.00 cancellation fee will be charged on the account you provided, once the cancellation is confirmed.

While we make every attempt to credit your refund to you as quickly as possible, in some cases it may take up to two billing cycles to reflect on your bank statement.

Thank you,
CheapOair.com Customer Service

Customer Service
One Time Password (OTP):###### .
Please provide the agent with your OTP to cancel your booking.
Your OTP will expire in 3 hours
You can click here to complete the cancellation online."

As you can see, there is no guarantee I will get all my money back! This agency lies and I have no trust for them, I suggest you never use these people! They tell you that they give you their word and then when you get their response it is DIFFERENT than what they have said. In this instance I was told I would get ALL MY MONEY BACK! As you can see from what I was sent, this may not be true!
DO NOT TRUST THESE PEOPLE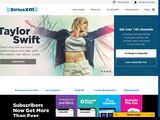 SiriusXM
A few years ago Sirius offered a lifetime membership to their service, they needed money. I paid the lifetime fee and thought all would be well. I had them use the radio in my new car. Lifetime to them does not mean lifetime as defined in the dictionary. To them it is the lifetime of the radio. I wanted to buy a new car and transfer my membership to the radio in the new car but Sirius tells me that I would lose my lifetime membership and have to go on a monthly plan as it is a different radio! I feel they could cancel the OLD RADIO in the OLD CAR and put my lifetime membership on the NEW RADIO in a NEW CAR! But these people are greedy and want to force me to give up my LIFETIME MEMBERSHIP! Well I will keep the car and the old radio and if by some act of God I can take the radio out of the car, I will! Though Ford seems to have some type of kill switch to prevent that. However; who knows, that may change. I can only hope!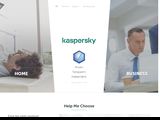 Kaspersky
I paid for their anti virus software. I ran it. I then checked and saw that it had indicated issues but did not CLEAR them! I tried to contact them but couldn't. I left two messages on their FORUM in the ANTIVIRUS section and got two emails telling me to read the fine print at the bottom! WTF use is that? I bought this software to protect my laptop and to rid it of any viruses, malware and trojans! I expected that it would do that! I did not expect that I would be forced to become a programming specialist! I did not expect that I had to read volumes of information. What I expected was that I could plug this software in WHICH I PAID GOOD MONEY FOR and that it would remove any threats. So far, I still have a TROJAN or TWO and these people won't help me! So I suggest you not buy them. I am going back to NORTON because of the lack of customer support and the stupid emails telling me to read the f'ing fine print!
Amazon
I bought a Grundig Satellit 750 Radio from Amazon, when it arrived in Bago City Philippines the shorwave did not work. I had been warned that Amazon will often ship defective items to people who will have difficulties returning these! I could not afford the $100 out of pocket after spending so much for this radio (plus customs and shipping) $558.59. Amazon did not offer to reimburse me for the total costs to ship the item back to them DESPITE THE FACT THAT THE ITEM WAS DEFECTIVE (offering only up to $20.00 of it). So since the AM/FM works I decided to keep this DEFECTIVE RADIO! Well due to the fact that our voltage is 220V here, I ordered a power cord for this radio from Super Power Supply and according to Amazon it was shipped via DHL but when I contacted DHL they said it was shipped via Global Mail ( REGULAR MAIL) but I paid $18.00 for this item to be shipped here via DHL EXPRESS! I then went online to write a scathing review of this product and received this"Your review could not be posted." According to Amazon's TOS... This is the copy of that review.

"Buyer Beware SCAM ALERT!

I live in the Philippines and paid Amazon to ship this to my home address. According to Amazon it was shipped by DHL. According to DHL this item went Global Mail! I have not received the package. I can not ask for a refund due to the fact that I can't send back a package that I have not received! I have asked them to send another one but I doubt that this company will. I paid $18.00 with shipping and customs! This was not CHEAP SHIPPING! Yet this company decided to ship it via regular Philippines Post and lie and say that DHL shipped it! Do not trust this company! I have not received the item. I have waited a very long time to write this. I wrote a review earlier (thinking it was with DHL due to Amazon but this review is about the fact that it WAS NOT SENT VIA DHL) I guess we can't trust AMAZON either! Since their site says it was shipped via DHL!

We encourage you to revise your review and submit it again. A few common issues to keep in mind:

Your review should focus on specific features of the product and your experience with it. Feedback on the seller or your shipment experience should be provided at www.amazon.com/feedback.
We do not allow profane or obscene content. This applies to adult products too.
Advertisements, promotional material or repeated posts that make the same point excessively are considered spam.
Please do not include URLs external to Amazon or personally identifiable content in your review."
This review you will notice does not have any foul language in it, other than mentioning Amazon several times and my expectation that when they say they shipped something via DHL that it actually is shipped via DHL and not REGULAR MAIL!. You can not trust Amazon. They will send you broken items that cost you hundreds of dollars due to the fact that you would not wish to trust them, or pay the very high return shipping costs! But also they say that they ship a item via a carrier and it turns out to be a LIE! Do not trust these two companies!
There are very few companies that allow one the selection Amazon does and for me and others who are living in a foreign country (I'm from the USA) a company like this is very useful. But when they send a radio as they did me, that is DEFECTIVE and which I paid such a large sum for, and then only offer $20 to return it...well enough said(?) Do not trust Amazon with expensive purchases. Do not trust the company I bought the cord from, as it was not the correct cord and was not shipped by DHL but by regular mails which has a history of theft here! Ok? So that is all I have to say about this.
Tip for consumers: Do not buy anything expensive from Amazon and have the item(s) shipped to another country. I had been warned that historically Amazon will ship defective items in these instances. Buyer beware!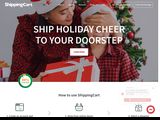 ShippingCart
I am currently on a extended stay in the Philippines and wanted to buy some things in the USA (Amazon) and have them sent here that is how I first learned of this company. My first experience was terrible, they took three weeks to process my items; though Amazon showed they were delivered my packages were in limbo as they were not recognized by this company. It took three weeks for them to process the items and another almost 40 days to deliver them. Though I was not happy with them, they wrote me and gave me excuses.
I trusted them again most recently 2 spin brush toothbrushes, 2 packages of herb seeds, a plastic green house container (total cost to me around $50.00) was delivered to my Shippingcart address in Hayward California. It is now 12 December 2016 and I still have not received a email from this company stating they have recevied and processed these. I have emailed their CSR's. I have tried calling. I can't get in touch with them. Amazon's policy is once you use a freight forwarder that they do not take any liability; therefore, my packages are lost or stolen and I will not receive reimbursement.
Do not trust this freight forwarder LBCShippingcart/Shippingcart or you will find as I have that you have lost your money. I can't afford many losses like this. This review is a warning to others.
I finally received a email from LBCShippingcart they have supposedly processed my order but due to their text (email) I don't know if all of it is accounted for, they only show a picture of the plastic greenhouse and they mention toothbrush (I bought two spin brushes and a package of spin brush heads). As to the herbal seeds they say these were prohibited, I wrote them and told them to send them back refused. I am having them aircargo the remaining shipment but as I say, I don't know if it has the two spin brushes and spin brush heads...
I received the items and the company that I bought the seeds from refunded the money though I did not expect it to. LBCShippingcart makes lots of promises but their customer service is non-existent and trying to resolve problems is impossible. They do not immediately acknowledge receipt of your packages, they can delay this for MONTHS and you will not be able to return these as the time limit to do so will have expired. LBCShippingcart still sends me advertisements in my emails which make promises and are alluring but I have tried and trusted this company with negative results. This is a warning to let you know that this company falsely claims to expedite your packages! It took a very long time for them to acknowledge my items and though the price to aircargo/ship them was good the fact is even this took weeks longer than it should have!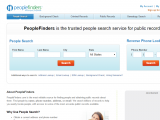 PeopleFinders
I signed up for a one time .99 cent membership, after a series of annoying advertisement pop ups that I clicked no to I got to my desired result. Like many here I rarely check my credit card statements (a error I am now correcting). I have been billed for SIX MONTHS! I contacted the company and received their answer that I had signed on for permanent membership, which I did not but can not prove. These people do not send a RECIEPT when you 'sign on' to let you know like every other company I have done business with. If they had, I'd have cancelled sooner! The BBB gives these THIEVES a A+ rating! Imagine? Do not use this company, do not give them your credit card number, do not sign on; you will regret it. These are thieves who obviously have good lawyers who have directed them on how to scam people and skirt the law!
David Has Earned
19

Votes
David hasn't received any thanks yous.
David doesn't have any fans yet.
David isn't following anybody yet.