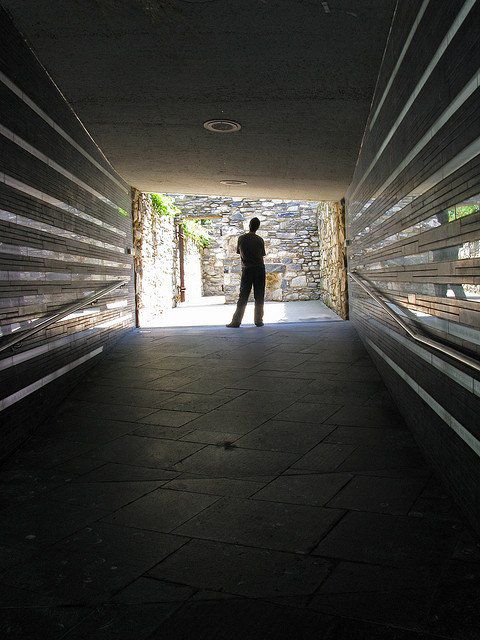 Daniel S.
13

Reviews

29

Helpful Votes

0

Thank Yous
Experience: Clothing & Fashion, Business, Computers & Technology
Member since April 2013
Reviews

13

First to Review

4

Votes

29

Very Helpful

27

Funny

0

Fraud Buster

1

Great Find

0

Well Said

1

Thank Yous

0

Fans

0

Profile Views

1,386
Interests
Long walks on the beach...just kidding, great food and company, coffee, exploring new places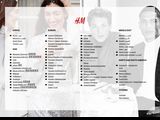 H&M
It is very nice to find a boutique clothing store that offers great clothes that both men and women can enjoy shopping for. I have been to many other clothing stores and not found myself too interested in making any purchases, but I just enjoy how they have the store setup how they market their clothes and also the online store is great and very well organized. You also must appreciate that the clothes they do offer are of very good quality and at a nice price point. So if you're in the market for new clothes for any time of year I would definitely stop on by either one of the stores or this website.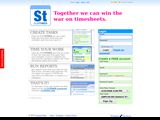 SlimTimer
Do you work for yourself or do you want keep track of the time you spend doing certain tasks? Well this free website is great for collecting all that data that you do over weeks, months or whatever custom time frame you want. To date, I truly find this website to be very beneficial for what I do. Admittedly, it has had its own hiccups. If there is too much going on, then the website itself won't work. If you start becoming reliant on this website you might end up screwing yourself over, because the website just won't be available sometimes. So this website definitely has some major issues that need to be worked out to make this a better site. Start tracking what you're doing today and see where you can improve and speed up your processes and see the results in real time.
UnderArmour
If you are interested in getting good fitness gear to exercise then this website offers the best available out there. I enjoy the layout of this website because it makes it easy to find the clothing you're looking no matter if it is for Mens, Women or Kids. I bought directly from stores as well as bought clothes from this website and I have always received what I purchased in a very good time, so if you want to purchase directly from the manufacturer you can do that and get your clothes in a very decent time. So when you're making your next purchase of fitness apparel come here and you'll get exactly what you're looking for.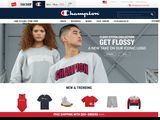 ChampionUSA
This clothing line has a great website, offers easy access to buy anything and everything you want. I used to go here to get many pieces of clothing I needed for exercising and every piece I have been able to keep for quite some time now. One thing I must say is quite annoying is once you have purchased something from this website they keep sending you emails, even if you ask not to be part of their email subscription. Yet you always have the opportunity to completely unsubscribe yet I guess I've been a little lazy not to do so. So, if you are looking for good athletic clothing at a very good price and a company that knows how to ship your stuff off to you in a very convenient manner, then I would suggest coming to this website.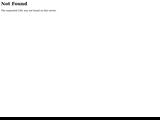 Compete
I know this is one of the big websites that everybody goes to but they don't always have the most accurate data. You have to be careful and understand how these websites collect data. Because they don't have access to your actual website analytics they have to look for other ways to collect it, like looking for it from Internet Service Providers and getting data from other companies. So I wouldn't trust everything that you see on there because they also try to use that as a way to upsell you. It is good as a research tool but I wouldn't stake my life on it.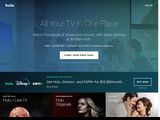 Hulu
Hulu is one of those rare sites that when you first hear about it, you think it's too good to be true, and yet they offer everything they say they're going to offer. I've been using Hulu for quite some time now since I don't regularly watch TV and I must say I really do enjoy being able to stay current with TV through Hulu. It is definitely not the best out there especially because the tv networks offer their own access to the same shows through their commercial providers. Hulu only really brings the major networks together and it doesn't provide anything outside of that. So the one thing you definitely won't see on Hulu are shows from HBO or Showtime or any other pay per view networks like that.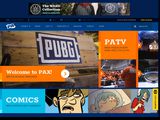 Penny-Arcade
I've visited this site for their show called "Extra Credits". This is a show that's mainly made for game developers, but is also entertaining to watch for anybody who enjoys gaming. The writers of the show understand how to present their topics including talking about the pros and cons from multiple perspectives which is very nice to see and one of the main reasons I really enjoy the show. They don't just take one side and run with it. I have tried to watch other things made by Penny Arcade and I usually find myself not being all that interested in what they have to offer, but that is strictly my personal opinion. So if gaming and commentary on video games and such is something that interests you, I highly suggest checking out this site.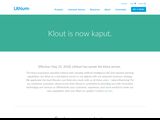 Klout
I think of this as a novelty website and while, yes it is helpful to see how influential you are, it mostly comes down to trying to see if you can get your score up. Having said that, for people who are in social media as a profession can benefit by seeing how influential they might be. I signedup for this after I heard about marketing people at companies being asked for their Klout scores during interviews and they didn't know them. That made me realize that I should probably get an account and try to make sure the number is as high as possible.
Most of my friends who are not in marketing do not even know it exists. The idea is pretty interesting but I am always skeptical about tools that lock you in and require you to go on a hamster wheel in order to keep up with maintaining a certain level of engagement. If you cut back on tweeting or posting updates, then your score will drop. So that's the reason why I don't take the Klout score as seriously as maybe some other people. It's simply because I do not want to be locked into sharing trash on social media for a score people might never even know about.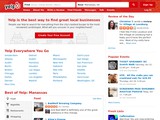 Yelp
I have a passion but also hatred for Yelp. Here's why. When I am on the go, I use the mobile app to look for restaurants or other things in the area so I do see a lot of value in it. However, as a user of Yelp who has tried to post reviews of places I've been to, I quickly realized that their filter technology takes out many relevant reviews without giving a clear explanation as to why. So many reviews have been filtered out that it makes it really murky as to what is really going on with Yelp and what exactly they are doing in the name of keeping the reviews relevant. So it's a double edged sword and hopefully they will get a little bit clearer as to their review process for filtering.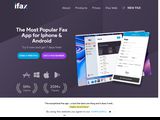 Ifaxapp
I bought this app and it turned out to be a complete waste of money. I needed to fax some documents and didn't have a fax machine in a 25 mile radius. So decided to try the app and pay for it, but every time I try to take the fax picture it ended up being too dark. So I ended up sending multiple faxes only so that the other person can tell me that they cannot accept them because they are too dark. I really want my money back for this app and advise people not to get it.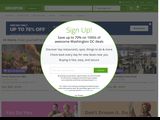 Groupon
I also don't think this is a scam but I just have had much better experiences with so many other sites online. I signed up for the site but I don't really like it because they push too hard to make you spend money and I just unsubscribed from all the emails. I found myself spending too much money on things that I might not even use down the road. I just didn't feel right about the doing that. So overall I'm sure it's a good site for other people but not really for me. And especially with all of their accounting practices and from what I heard about how they treat business owners just to make money. It just doesn't feel like a good company or a good website.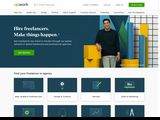 oDesk
This is a great site too get help with any tasks that you can outsource online. I like it because there's a lot of talented people on there offering services at good prices so you can find people who are in your local neighborhood or abroad. You can also get a pretty good level of quality from them. It's always painful when the website takes a cut out of every payment on there; however, I just appreciate that everything it does and I think it's worth it.

There is a Work Diary in there with random screenshots of the person working for you so that does give you a level of confidence that you're not paying for work when somebody was just goofing off. So overall my experiences have been good and the site makes it very easy to hire somebody without having to do all the administrative tasks.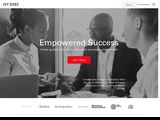 IvyExec
I recently signed up on Ivy Exec to look for a senior manager / team lead job with a consulting firm in New York. Within 10 days of joining an Ivy Exec recruiters by the name of Kaye-Anne reached out to me with a position that was exactly what I was looking for.

She prepared me for the interview with some useful information. I made it to the final round, and although I didn't get the job, the Ivy Exec team was helpful every step of the way. I've recommended Ivy Exec to a few colleagues who are also looking to make a switch.
Daniel Has Earned
29

Votes
Daniel hasn't received any thanks yous.
Daniel doesn't have any fans yet.
Daniel isn't following anybody yet.