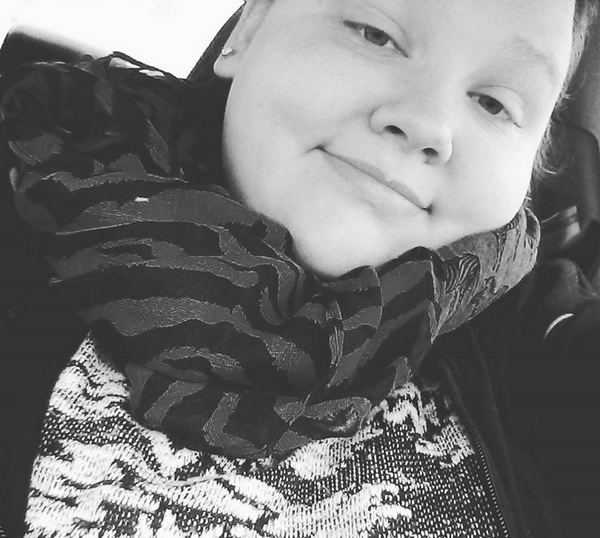 Danielle"Danielle" B.
14

Reviews

28

Helpful Votes

0

Thank Yous
Experience: Shopping, Business, Reference
Member since January 2016
Reviews

14

First to Review

1

Votes

28

Very Helpful

27

Funny

0

Fraud Buster

0

Great Find

0

Well Said

1

Thank Yous

0

Fans

0

Profile Views

755
About Me
I'm a young court reporter and proofreader/editor. I also run a site for people looking to save and earn money online. You can check me out at frugal-finds.com or frugalfinds.tumblr.com :)
How I Can Help
I'm honest.
Interests
books, video games, hookah bars, animals, swimming, cooking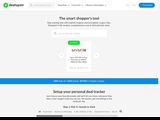 DealSpotr
I've been posting deals on dealspotr since 11/2015 and so far I've earned $125 in Amazon gift cards! It's a wonderful site because you earn gift cards from simply saving money and helping others save money. Every 10k points you earn is another $10 gift card, and there's countless ways to earn points. You earn points from posting deals, liking deals that become popular, commenting on deals, your own deals becoming popular, referring people, becoming a pro blogger, and from people using the deals you post. You can also network on the site and post affiliate links, so it's a great way to earn money and get your name out there.
Tip for consumers: Sign up here: https://dealspotr.com/?join=kdb890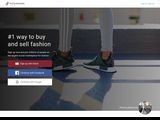 Poshmark
Poshmark is a terrible site and I won't be supporting it any longer. Buying with Poshmark is a huge risk, as many sellers never send their items and the site would rather support con artists and scammers than honest people. I recently reported a member and made a listing in my closet with proof about how they were selling fake "Bella B" items for $30+ when they were actually items that cost $8 at 599fashion.com and yet I was the one who was punished with members harassing me and reporting my listings for no reason. Furthermore, they gave me a "free shipping on your first order" offer but never even gave me the discount. I'm remaining on the site until my 2 pending orders ship (or don't ship) and then I'm deleting my account.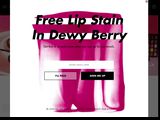 EyesLipsFace (e.l.f.)
I, personally, have not had such bad experiences as everyone else here has. I've made two orders from them so far, and everything that I ordered came in the box + the free gifts I received with both of them. They're cheap, great for beginners, and the shipping takes less than two weeks (it's always here before it says it will be). My only complaint is that the products are small, but for $1 - $5 cosmetics who can complain really?

I would like to dispel the myth that elf sells your information to third parties, as one person said below. Elf has a deal for new customers who make an account where when you spend $25, you get a free magazine subscription and it shows it right there in checkout. You can either accept the subscription, use it as a $24 rebate, or delete it from your cart. I decided to rebate mine, making my second order from them only $5!
Tip for consumers: Wait to buy from them until they have a free shipping + free gift deal, but you have to hurry because they sell out fast during these sales!
Sitejabber
The concept of SiteJabber is great. People get to come here and tell people about their good and bad experiences with websites, and help keep others away from scams. Sometimes people are right, but a lot of the time people are wrong. This site ATTRACTS people who are angry, who leave "drive-by" reviews, or people who have only had one interaction with a site. I've seen many people posting false information about sites, which can be quickly debunked and which I always try to debunk in my reviews if I'm making a review of that site. This site needs a better filtering system to keep scammers out and to remove reviews that are in the wrong place.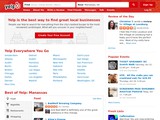 Yelp
I see a lot of bad reviews here for this site, but I don't really understand why. I've been a member of Yelp since 2014. I've given good reviews, bad reviews, and out-of-state reviews, and none of them have ever been hidden or deleted no matter if they were one star, five stars, or had 6 upvotes. I really like being a member and contributing my reviews to the site. Sometimes I even go to a restaurant excited to take pictures of the food, and thinking about what my review will say during my time there.

You people have to realize that there's content guidelines as well as filters on the site to protect it from "drive-by" reviews. People take advantage of sites like this, signing up to make one bad review of a place where an ex they hate works or to make one good review of the place their husband works, and sometimes making multiple accounts to do it. Explanations from the site on why and how they filter reviews is very vague, because a full-on explanation could reveal to people how to get past it and post fake reviews. By simple logic, however; it makes sense that the reviews of newbies to the site are filtered because they haven't made themselves known to the community yet and perhaps only have one review up. So keep those things in mind before giving the place a bad review.
Tip for consumers: View the content guidelines here: https://www.yelp.com/guidelines

Read about recommended reviews here: http://www.yelp-support.com/Recommended_Reviews?l=en_US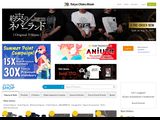 OtakuMode
Tokyo Otaku Mode has a variety of Japanese items such as anime figures, cute stationery, chopsticks and other kitchen items, and even cosplay wigs and clothing. I bought some chopsticks from them earlier this month because I had a $5 credit on the site (so I got the item for free, not including shipping) and received them 15 days later, so shipping does take a while. The box was well secured but was large for just a pair of chopsticks, though it came with a free sticker, poster, and folder. It's a cute site, but I don't think I'd order from them again unless there was free shipping and I had accumulated some free credit on the site.

As for the chopsticks I ordered, the quality of them wasn't what I expected. They were pink Rilakumma (Happy Fun Time Series) chopsticks with a case to keep them in, but they weren't long enough, were slippery, and seemed like they were made for kids rather than adults.
Tip for consumers: Join here for $5 to spend on your next order: https://otakumode.com/invite/240bd9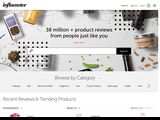 Influenster
I've been a member of this site since 2012 and have received 7 free "voxboxes" from them, filled with full-sized products to sample. I'm not a youtuber or a vlogger, nor am I anyone popular on the internet, nor do I have thousands of followers, and yet I've still received things from them. They give out free samples of everything from makeup to food to pet products, but you have to be patient if you want things.

I review things on the site every now and then and always give my honest opinion whether I like it or not; bad reviews do not affect you getting free samples. I don't see many people on the site lying about things, and have seen many reviews on many products from where people didn't like them. So I don't think people are overrating products just because they got free samples or anything like that.
Tip for consumers: To up your chances of getting free samples, watch the new youtube videos they post and participate in the giveaways!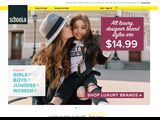 Schoola
This is a really nice site to get some free clothes. I've ordered $60 worth of free maternity clothes from them and they were all in nice condition. One of the items, a pair of shorts, looked nothing like they did in the picture, but that's the only problem I've had with my orders. I don't like how they have such few plus size clothes, but that's okay because I order clothing to give people for gifts instead! My sister also signed up on the site and got some free clothes, she was happy with them besides one shirt that had three small stains on it. But either way, I'll definitely keep on being a member! The only real complaint I have is how long shipping takes.

Now for those of you who are complaining on here about your donated item not showing up on Schoola, or a check not being sent to the school, read the Donor FAQ on the website. It specifically states that if an item is badly damaged, has a missing tag, or can't retail for $15 new, then they won't accept the item. Instead, they redistribute the item and give only 29c to the school. Regarding school checks, they are only distributed twice a year in January and July and they have to reach $20 by that time period or the check is not sent, it is rolled over into the next period.
Tip for consumers: Sign up here to get $30 + free shipping: http://frugalfinds.tumblr.com/post/140881542353/40-worth-of-free-clothes
Kongregate
I've been playing on Kongregate pretty much daily since I joined in February 2010. There's many perks to the site, including an achievement system which is good for people who are competitive and like to make goals. They also have contests and sweepstakes through the year, a few of which I have won. You have to watch out for trolls and underage users in the chatrooms because they tend to be annoying, but it's simple to click the "mute" and "block" buttons to keep them from getting in your way.

All of the mods who I have talked to or observed in the chatrooms are mature, and all of the problems that I have reported were taken care of promptly. There's on-site currency which you can use to purchase in-game items, though it is a bit expensive for my taste. Some of the designers build their games around this so as to push people to buy "Kreds" to get ahead in the game, but those games usually have bad ratings on the site.

Speaking of games, there's a huge plethora of them here, in over 30+ genres. So there's something for everyone!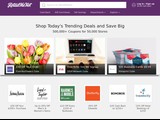 RetailMeNot
I ALWAYS go to this website before purchasing something online or ordering food through places like Pizza Hut. They usually have some type of coupon code that you can use for shopping online, but some of them are invalid. However, that's not the site's fault! Users can enter codes into the site themselves, and some enter invalid codes just for the sake of doing it, one-time use codes so they get credit for someone using it, or referral codes so that they can make money off of them. All you have to do is down-vote the code if it isn't working and it'll be taken off the site! It's not that big of a deal, and it only takes a few minutes to check a few codes to see if they're working so that you can save some money!

As for codes that you can use in-store, be sure that you have the right information before taking the coupon in! I once went to B&BW with a RetailMeNot coupon pulled up on my phone, but they refused to honor it and I ended up paying full-price for the items I bought. However, when I called B&BW customer service, they were nice enough to give me free credit to use online totalling the price of the coupon.
Tip for consumers: To save time looking for working codes, search for the ones that have been up-voted by several different people!
BetterWorldBooks
I've ordered from this site twice now and am fixing to place a third order. I love how the books are so cheap, but I hate how the shipping takes so long. If you don't, however; mind used books then this is a great site. Some of the books are from libraries, but the ones I have received have either a stamp on the inside that says the book was withdrawn from the library, or has the library tag marked out, which is what libraries do when they sell books. It's just like going to your local thrift shop to buy books, except sometimes they're cheaper!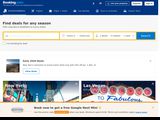 Booking.com
I love booking.com because you find the cheapest rates here. There's no loyalty perks, such as getting a free stay when you've booked 5 nights, but you do get "genius" discounts when you've booked 10 nights through their site. I go on business trips often and never pay more than $40 a night for a room, although those are 2-3 star hotels which some people may not be okay with. I love how you can book a room without having to pay in advance, and how you can cancel your room up to one day before your scheduled booking without being charged to do so. It's a great site and it may have low stars here on sitejabber, but don't knock it before you try it!
LivingSocial
I absolutely love LivingSocial. I have bought several things from their website, including gifts, vacations, and items for personal use, and will continue to do so. One thing that I love is the fact that you can easily cancel your orders if you haven't used a voucher yet.

There was an incident back in 2013 where I bought a voucher for a two-night stay at a bed and breakfast and it ended up being a horrible experience. I had already used my voucher so I knew I couldn't get a refund but after I complained to customer service, they were quick to get back to me and were nice enough to give me a $75 credit on their site. I had no trouble dealing with customer service either!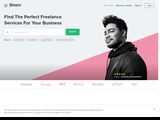 Fivver
Unfortunately, most of the reviews on here are for the independent sellers on the website instead of for the actual website. Fiverr can not control what the sellers do and you should all be aware of this. If you have a bad experience with a seller or buyer, don't blame it on the site. Report them to customer service instead!

I've been on Fiverr since October 2015 as both a buyer and a seller and have never had one bad experience. As of today, I've made $300+ on the site by offering my proofreading, editing, and writing services. Nobody has ever tried to trick me out of the money they were supposed to pay me, and no seller has ever lied about their services or tried to give me less than what they were offering.

I'm giving them 4 stars because I dislike the fact that, for sellers, they take $1 from every $5 you make. I understand that the site has to make money to keep offering themselves as a platform for freelancers, but I think they take too much. I also dislike the fact that it takes funds over two weeks to clear.

PROS
+Sellers can accept custom orders
+Sellers can set their gig to vacation mode if they're going to be away
+Buyers can cancel their order and get a refund if the gig is late

CONS
+If you buy something and don't like it, you can't get a refund
Tip for consumers: Get a free $5 gig when you sign up here: https://www.fiverr.com/s2/58ca8e4ad9
Danielle Has Earned
28

Votes
Danielle hasn't received any thanks yous.
Danielle doesn't have any fans yet.
Danielle isn't following anybody yet.
Similar Reviewers on Sitejabber