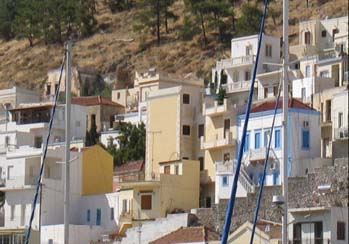 Dale M.
3

Reviews

4

Helpful Votes

0

Thank Yous
Experience: Business, Society, Computers & Technology
Member since August 2017
Reviews

3

First to Review

0

Votes

4

Very Helpful

4

Funny

0

Fraud Buster

0

Great Find

0

Well Said

0

Thank Yous

0

Fans

0

Profile Views

238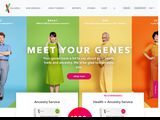 23andMe
23andme seems a bit distant from its customers. 23andme provides a fair amount of generalized information, and some, but not much, personally detailed information. For a DNA test, I expected more; maybe I am just too naive about what can be accomplished with spit.

If more people - massive numbers - were to participate, then I'm certain there would be a greater number of details given out, and more connections made. Unfortunately, the precedent for websites is even if you gain a big audience, you can lose it in short time; and if you start with an audience that is not very large, you will soon disappear off the web. Shared sourcing would be good in this case. Would that all genealogy and DNA sites could, if not join into a single entity, at least coordinate with one another, and allow their customers to use each other's sites.

The most disappointing thing about 23andme is that all the information regarding my DNA was made available on the ever-changing, sometimes disappearing, internet, and spread across many pages, sometimes a bit confusing; and not one single hard-copy of anything was mailed to me. If even the general information and a few charts were sent, that would be a plus. For the hundred dollars or more that most people spend, they should be able to afford something on paper.

The second most disappointing thing is navigation. The website does not have clear-cut menu break-downs. I have had to go through several pages, reverse direction, and go through pages again, to find what I was looking for. And some things I discovered entirely by accident; and had difficulty finding them again.
Sitejabber
On the site for Sitejabber's add-on browser extension, a word is mispelled "quesiton." Sitejabber's "contact us" provides email addresses and a real-world address. It would be helpful - people would not need to spend as much contacting Sitejabbers, if there were a message box on the Sitejabber page itself for instant communication about trival matters like mispellings. I like Sitejabber, but haven't visited it enough and used enough of its features to give it a proper rating. So I will let both ends meet in the middle until I am better informed.
USPS.com
I have been unhappy with this site for several years. I have been able to avoid it for a couple of years, but had to refer to it once again. It had changed. There is some kind of - I don't know - instinct, insatiability, insanity? - for webpage designers and owners to constantly "improve" their web pages, but in their attempts they actually worsen their site. Unless a site is truly a horror, improvements should be moderate and gradual. This allows the customer/reader base to grow accustomed to incremental changes (like brainwashing people into cultural Marxism) whereas one great leap forward will simply decimate the base.

I am extremely disappointed with this site. Next time I need information on mailing something, I'll ask someone else to do it. That way, they will build character, and I will be saved much grief and wasted time.

I went to the usps webpage, expecting to be frustrated, but not expecting to have to go to over a dozen pages to find what I was looking for. The United States Post Office Monopoly actively sells up, or tries to. First there is the super premium service at something over $50. Then there is the simply deluxe version for $30 or $40. Almost lastly, there is the really good service for a few dollars. I thought the page was about premium services, so left it, only to be redirected back to it in a later incarnation. So this time I scrolled and scrolled all the way down. Its as if common customers are told to sit in the back of the post office bus, while priority attention is given to the folk with bigger bankrolls. Thats fine. They want revenue. Thats one way to do it. Meanwhile, the hoi poloi are screaming for some enterprising company (since the suits and dresses in the U.S. Congress are unwilling to do so) to develop even more kinds of domestic mail delivery systems, so we can get service that is neither snail-like, scatter-brained, messy, unclear, nor unjustifiably expensive. (I realize the unions have to get their cuts, but even so, prices could be lower. Simply remove a few of the superfluous middle-supervisor, middle-management, middle-department-head, and specialist positions.)

So, finally, by clicking on Buy Stamps I was able to get to a page with different types of services, which gave no clue that it covered normal people mail as well as specialized services and very, very large items. There are many webpages, some pdfs,
a price calculator where you are asked if you are mailing live animals or day-old poultry (along with my Grandmothers birthday card? No, I think not.). You then get to select a service, beginning with the $23.75 express service. I imagine that should be at the bottom of the page, since the fewest number of customers opt for that option. On down, $24.45, nope, $6.65, not for me, $7.20, still way too much, $6.65, last one. Oops Im on another unhelpful page!

Back up two pages, click on buy stamps, gets me to a page that doesnt serve my need. Backup again, click on calculate a price. Back to that unhelpful page. I guess I have forgotten how I got to the page that told me how much it costs to send a letter to a particular foreign address. What a junk-filled, misdirecting, information-concealing work! The juvenile or more likely, self-impressed career bureaucrat who designed this fish (carp) should be released from the self-defensive usps population. But how can you tell them apart?

- - - - - - - - - - - - - - - - - - - - - -
A word on "quality" since I have rated that. Oh, if you could but remember the U.S. postage stamps of the 20th century and before. Some were beautiful works of art, some were pretty, and some merely interesting. Then something happened. Dull, trite, murky, uninteresting images now appear on U.S. stamps. Would that U.S. postage stamp artists were as skilled as the Russian (Soviet) artists of the cold-war era - those were spectacular works of art.

- - - - - - - - - - - - - - - - - - - - - - - - - - - - - - - - - - -
I note that many reviews are on real-world experiences rather than on experiences with the website. Obviously, the terror continues both in the real world and in the less brightly lit Dark Side.
Tip for consumers: Bring a sandwich and a bottle of water. You might be here a while. Take notes, so that if you do find the information you're looking for, you'll be able to find it again later if you need to.
Dale hasn't received any thanks yous.
Dale doesn't have any fans yet.
Dale isn't following anybody yet.