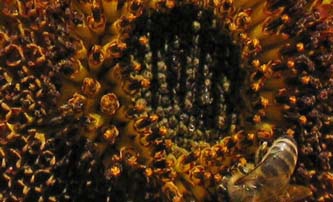 Cynthia K.
11

Reviews

31

Helpful Votes

0

Thank Yous
Experience: Hobbies & Interests, Computers & Technology, Baby & Kids
Member since June 2016
Reviews

11

First to Review

2

Votes

31

Very Helpful

30

Funny

0

Fraud Buster

0

Great Find

0

Well Said

1

Thank Yous

0

Fans

0

Profile Views

416
About Me
English, singer, musician, actress, designer, crafter
How I Can Help
lots of life experience, intelligent, fair, and honest, and attentive to detail
Interests
music, have done most crafts, enjoy films (mostly older ones from the 1940s and 1950s)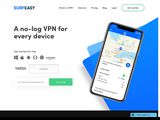 Surfeasy
I first got this vpn as a usb several years ago. At first it worked okay, and I was able to access the websites in my own country that I can't get from where I'm living at the moment. However, after a while, and I can't remember how long it was, problems started to occur with being blocked by those websites, with surfeasy unable to fix those problems but saying they were looking for a fix, but that they had higher priority (to them) things to fix than what I wanted to use. This went on for so long (many months) that I gave up on them and bought another vpn service, hotspot shield. Don't get that one, see my review of them to find out what my horrendous experiences with them have been. Then, surfeasy decided to discontinue their usb and sent me an email telling me I could have their download version of their vpn for 55 years, as someone who has had the usb. I think that was last year. At first I didn't do anything about it because I was using hotspot shield, but when I couldn't use hotspot shield and it was stuck in a limbo between being installed and uninstalled in my computer (and still is and may be forever), I downloaded the surfeasy download version. At first I could use that successfully, but a few months ago there was a fault that occurred, not just for me but a general fault, and it says that there is a hotspot detected, but there isn't one, and the vpn is inaccessible. Before this got to be a constant thing for me, I had this message when I would first attempt to connect, but it would go away and I could use the vpn. After a few times of this, however, it became a constant fault. The last few times I have contacted their support to ask if they have found a fix for it, because in the past they have said they would notify me when other things were fixed and didn't, I have just been ignored with no reply at all. I don't remember if I've even got an automated reply from them. They have had a history during the time I've used their vpn of having the websites I have used detecting them and saying they can tell that I'm using a proxy or vpn and not allowing me access. Don't even bother with these people. Just a few days ago, after doing a bit of research on other vpns, I signed up for Nordvpn because it was considered in general to be one of the best. So far I haven't used it very much, but it has been fine. It's too early to rate it, but it was easy to instal and use. My only issue with it so far is trying to find a way to instal it on my old vista computer because it is a lot more complicated than windows 7 and more recent ones. I think the support people will help, as they've asked me more questions that I haven't yet replied to them about.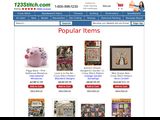 123Stitch.com
I have ordered from 123stitch.com quite a few times over the last year or so, and most of the time they have been quick to dispatch my orders, even the same day sometimes. When I've wanted to add anything to an order before it was dispatched, they did that, and there are some companies that refuse to do that, amazon being one of them. They are quick to respond to emails, either the same day or more rarely in my experience the next day. I rang them up once, and a person answered the phone immediately, there was no annoying menu with press this, that or the other first. They have only made mistakes a couple of times but were quick to send me the missing item each time without arguing about it. There was one occasion when they sent me the wrong thread and told me to keep it when they sent me the correct one. A small thing, perhaps, but not everybody does that. The only frustrating thing I've experienced, and it's happened twice, was when an item was out of stock and ended up taking a couple of months before they finally received some stock again. They've asked their supplier for me a couple of times if they had a certain item I was looking for, and when they did, they special ordered it for me. They sell a huge number of different items, but don't appear to have much stock of any given item. I have the impression that it's not a very big company, but I could be wrong because I don't know, but they do offer a more personal service than I have come across elsewhere from an independent website. I've had out-of-hours replies from them on more than one occasion. The only other negative is that if you want to return anything to them, they don't offer free returns. I looked on their forum a couple of times briefly, and I didn't see any competitor-bashing, I doubt if they have the time to do that themselves if there is some of that, but what was there that I thought was inappropriate were topics that were far afield from anything to do with crafting, but that was down to the posters, not 123stitch. My experiences with 123stitch have been overall positive ones, which is why I have continued to be a repeat customer.

image coming soon
Hotspot Shield Elite
I have had the paid Elite version of Hotspot Shield, a virtual private network, since the beginning of August 2016. I loved it at first because I could have access to websites around the world that I otherwise wouldn't have had access to, not being in the various countries at the time where residence was required to use those websites. .I first paid for one year, and I can't remember if there were any problems back then, but if there were any, they were solved. If there had been any big ones, I would never have paid for any more membership.
Since paying for what they call unlimited, which is supposed to be for your lifetime, I have had nothing but problems for most of that time, starting, I think, a couple of months after I'd paid. The worst problem of all has been going on almost this entire year, 2018, and the support people haven't got a clue how to fix it. I have lost count of how many emails I have sent them stating the problems over and over again, including screenshots multiple times, and it's like they are blinded to what I've been telling and showing them. They only apparently have fixes to the most common problems, but with something like I've got, they obviously have absolutely no idea what to do. Even though I almost always have replied immediately to their replies to my emails, they have not answered me most of the time for 24 hours, so I've had that long wait, and then there's been no solution to the problems, and that is that I have no use of hotspot shield at all. It's in a sort of limbo between being installed and uninstalled, and trying to uninstal it brings up an instal window, not an uninstal window, which asks me if I want to update the version of hotspot shield. I already have the most recent one they are using because they went backwards to a previous version when the very most recent one had problems. If I click on no, the instal window disappears from the screen. If I click on yes, it starts to fill in a blue area from the left to the right that is supposed to be installing or updating and stops more than an inch from the right side, and it stays stuck there until I restart the computer. It never finishes, and it would stay stuck like that forever if I didn't restart the computer.This has happened over and over again. I have told the support people over and over again all about this, I've spelt it out in detail, I don't see how they can fail to miss it, but they keep telling me to go to the control panel and click on uninstal. They have claimed to ask the developers to find a solution, but nothing new has been forthcoming, so the only way I probably would have to get rid of hotspot shield out of my computer, assuming even that would work, would be to reset the computer to factory default, which would mean I would lose many, many things that are in that computer. The last time I told them the same thing, I got an email back asking me if I'd tried it anyway, and I'd already told them countless times that it didn't work. It's like talking to a brick wall, and it's been a horribly frustrating experience that doesn't seem to have any end in sight.
update: 5 March - they have now been taking 48 hours or more between replies, which seems like they're doing just to be purposely aggravating, as I've asked for a quicker reply and now it's the same person over
and over again instead of different ones, they have still not had any solution, and they have once again told me they have referred the problem to the developers. Another update: 13 May - still no change, still no solution, and I've been almost completely ignored since I refused to let them take over remote control of my computer some time ago for obvious reasons (I don't think they are competent to do so, since they have no clue about how to fix their own programme). They've continuously fobbed me off and strung me along and clearly do not care in the least about resolving the problems I've got. I can't believe that it's been over 4 months, virtually this entire year, and they have still done nothing except give me lame excuses.
Update - 16 June 2018, and still no change. Pathetic.
Update - 21 August 2018 - only a couple of lame attempts have been made in the last 2 months to fix this with long periods of time between of my being ignored by them. Nothing has changed all year. I can hardly believe these people are so incompetent and have no idea of how to fix issues with/caused by their own product and don't even seem to care.
Update - 15 September 2018 - still no change, still have no use of hotspot shield, and the last few times I've contacted them I've got no replies from them. Look elsewhere for a vpn, but not surfeasy. Surfeasy have general faults that affect every user that occur from time to time and then they have no clue how to fix them, either, but at least they're polite enough to reply..
Update - 17 October 2018 - the problems with my computer still exist, I still have their vpn on my computer in a state of limbo between being installed and unstalled, so it's still stuck there in my control panel but unusable and unremovable, as it has been all this year. I finally got completely fed up and asked them for a refund. They did give me a refund, but only the money I had paid, and I had been told, and I have it in writing in an email to prove it, not to worry, that I would receive some compensation. They had the nerve to tell me they hoped that I would come back to using their vpn and how they are there to help. What a load of rubbish that is. I have been doing a bit of research to find a better vpn recently, and there are some problems reported about hotspot shield that sound worrying. I have just signed up for Nordvpn and have only used it a bit over the last few days so it's too early to make a proper assessment, but so far so good, no problems,and from what I have read, they are one of the best vpns.
Update - 15 October 2018 - I finally had enough of these people and I asked for a refund. They had promised me in writing that they would compensate me for all of the inconvenience and loss of service, but they did not do that. They only refunded me the exact amount of money I had paid for it, and they patted themselves on the back for that, putting in block capitals that they were giving me a full refund. Wow. Then they had the nerve to say they hoped I would return as a customer and that they were there to help or something equally untrue.( I couldn't find that part of the email, there were so many additions to mainly one email that went back and forth.) Yeah, right. I'm so glad to be rid of them, good riddance, but I still have the same situation with their programme being stuck in my control panel, unable to use it or uninstal it.
Tip for consumers: Explore other options.
T-Mobile
What an awful, awful horribly rude company this is. I have tried over and over for the last 2 days for countless hours until I've got hoarse trying to get something done about my Samsung phone that I bought from them in 2012 that was supposed to have been unlocked from them in 2013 sometime, but which I just found out on Saturday when I took it to AT & T to sign up for their phone service that it is apparenlty still locked, but they have hung up on me every single time I've tried to get something done about getting my phone unlocked. It's like being in the Twilight Zone having to deal with these horrible, horrible people. They denied I ever had an account with them because it's been closed for a few years, they denied that my phone had anything to do with them, even though I still have all of the emails to prove everything, they asked me for the same information over and over each time, and ended up hanging up every time when I said I couldn't even get a field to come up on the phone to enter another unlocking code to try again and was asking them how to do that.. It''s been one of the worst experiences I've had for a long time, and I've had quite a few bad ones lately, mostly to do with my phone.. T-Mobile's phone service was pretty bad when I had it, I couldn't get a signal a lot of the time or the phone calls would abruptly get cut off,, and it was so expensive as well, so I switched to tracfone and had them for a few years, just for emergencies, but their service was pretty poor as well, and especially since the crummy tracfone phone that I had to use had started malfunctioning, I wanted to go back to my good phone, the Samsung one. I got the runaround from Samsung as well. They told me they couldn't do anything about it, it was T-Mobile's fault, but T-Mobile won't do anything but hang up, and they're in who knows what foreign country, Their English is so bad it's hard to understand them, and the sound quality is so bad they can barely be heard, so I've got a phone that cost almost $330 that hasn't had more than a few months' use during the time I've owned it, and now I can't even use because I can't get any help from T-Mobile, who just don't want to know since I'm not their customer any more and will certainly never be again, not even if they were the only company in existence. On top of that, Samsung told me that even if the phone needed some sort of repair,which I doubt, they don't have parts for it any more. I was on live chat with Samsung several times for many hours over this, as well as on the phone with them, and I'm absolutely livid right now. What is it going to take to get the use of my phone - take T-Mobile to court for it? Absolutely shameful.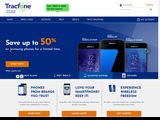 TracFone
I have had nothing but problems with tracfone. What a rubbish phone service, and on top of that amongst the worst customer service of all time. I was forced to buy a really poor quality phone when I changed to tracfone because they wouldn't let me bring my good phone. It's a very low frills phone that did next to nothing, and I couldn't even search my emails on it when I urgently needed to find my vet's new phone number and address when I wasn't at home. The phone finally started doing such strange things for no apparent reason, such as messages popping up on the screen with 'force close' on them out of the blue, and I was afraid that I wouldn't even be able to use the phone if I needed it. I only use a mobile phone for emergencies, and I also need a web browser in case of emergencies, such as when I had a sudden problem with my car. The web browser was super slow as well. They finally said I could use my good phone, and it took quite a while to get a sim card for it, and when I finally did it fell apart, and it was really difficult to fit the pieces together and get them into the phone. Then somebody on the tracfone live chat supposedly set up my good phone so I could use it. However, they didn't tell me to change any settings on my phone, and I still couldn't use my web browser because it wasn't working properly, it was still super slow, and if I could ever connect to a website with it, after that it wouldn't let me look on the website for anything specific. I spent a long time today on tracfone live chat again trying to get the web browser problem fixed. As had happened before on several occasions, the person was extremely rude, impatient, sarcastic, unhelpful, and ended up telling me to make changes that made the problem worse. Now I can't even get a website to come up at all, it just says webpage unavailable. She was very snotty with me and anything but helpful whilst I was trying to make the changes. I finally hung up on her because of her attitude and unhelpfulness. With her 'help', the phone went from saying 4g on it to 3g. Later, I tried to ring technical support at tracfone, only to get another snotty, unhelpful person who asked me what I had just finished telling him, like he didn't even bother to listen. Then he said something obnoxious, and I just hung up. I'm looking for another phone service that I can use until I move from the area in the near future. I almost forgot to add that when I changed to my good phone, they wouldn't let me keep my triple minutes and triple everything else that I had with the old tracfone.
Update: A few hours later - I searched the internet and tried entering the information I found to change the apn to tracfone. It still wasn't working, so I went back on tracfone live chat again, and somebody else gave me different settings yet again and told me to disregard the other ones, so I entered those. The web browser still wouldn't work. Then the woman told me it's because I don't have any data. I had plenty of data before I changed to my good phone because I hadn't used it, apart from trying to access the web browser when it wouldn't work, and that shouldn't have been enough to use up all of the data I had which was a lot. What a ripoff. Now they want to make even more money from me selling me more data, and I'm not convinced that if I bought any more that the internet browser would work on this phone after going through all of this. I don't trust them at all. It is a 4g phone as well, and since taking it to tracfone it now only says 3g on the screen, still, after all of this.
Sympoz (dba Craftsy)
I've got many craftsy classes, and I bought virtually all of them on sale at the lowest prices they ever offer them. Just a short time of observing how they do things, such as having regular sales, I could see that if I waited for a bit I could get a class I wanted at the lowest price they ever do. Over all, I really love this company. I joined this website just over 2 years ago. It's true that some of the newer classes are getting shorter and with less content, but it's also true that some of the older classes should really have been edited when an instructor droned on and on about things that weren't relevant like their personal life. I've bought some lovely fabric from this website, most recently some that it's my understanding that they have made in Japan exclusively for themselves, and it's stunning, very beautiful, and feels very good quality as well. The customer support people have fallen over backwards to respond quickly and generously to the slightest query I've had. It's a refreshing change from other companies who don't seem to give a monkey's once they've got your money. In my experience, they have really seemed to care and wanted to make me happy. Just as one example, they've given me refunds when I haven't even asked for them. Some of the American instructors are extremely slow to respond, if they ever do, which is highly frustrating when you are stuck and want to proceed and don't know how, some of them are quick to respond, and I think perhaps it's the ones who really want to teach other people who respond more quickly and are more committed to doing that. Some of the instructors I think may be doing this more to promote their own websites that sell things than to teach the subjects. Sometimes it seems that way, and some of their prices are extremely high..The British instructors have always been extremely quick to respond, not that I'm prejudiced or anything. lol I really can't say enough good things about this company and their customer support. I just hope they stay around until I die. That's the only thing that's concerned me - you have lifetime access to your classes, but what if they cease trading before then?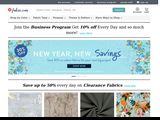 Fabric.com
I have spent a lot of money buying fabric from this website for the last year or two, probably easily well over $1,000, as most of my orders have been in the hundreds of dollars each. Most of the fabric has been very nice quality, and they have a very large selection. However, they have sometimes sent me fabric with very obvious flaws, necessitating a return, and I had a major hassle trying to get them to send UPS to collect the return from my house. They want you to go out of your way to take it to UPS when it's their mistake, and there's no UPS location anywhere near me. Just from looking at their website a few times I've known more about their products than they do. There was a fabric I wanted that was out of stock but due to be back on a certain date, but it disappeared from the website instead. When I contacted customer service to ask about it, they didn't even know what I was talking about and kept referring to a different fabric from the same range that was still on the website. They used to have free shipping on $35 or more and they used to add an extra inch for every yard, but that soon stopped without notice and you now have to spend $49 for free shipping, which has always been very slow. They don't even usually send orders for several days and then it takes another week for them to arrive. What really upsets me is their pettiness and lack of foresight that their attitude could cost them a lot of money in future sales. I ordered a fabric on the last day of their sale, but their website timed it out on eastern time even though for me it was still the last day of the sale. I was in the process of checking out when the price changed back to the higher price, but I only noticed this just after the order went through, so I immediately emailed them to cancel that item. I followed up a few hours later with a second cancellation message. When they eventually replied, they said the order was processing and it was too late to cancel, and they sent the fabric. I also argued about the price going up during the minute or so it took to checkout with them, and that fell on deaf ears. When I received the fabric, I said I would keep it if they refunded the overcharge, which amounted to a few dollars, or I would return it for a refund. Their reply was to send me a return label. At this point I was on the verge of never ordering again, but I did, and without asking me first, they just sent me a fabric in two pieces and a couple of inches short, which was near the end of their stock and which they now no longer have. I emailed them a couple of days ago complaining about this and saying I don't necessarily want to return it, but that my projects would take about 6 yards apiece (which I may be able to work around), and I asked for some sort of compensation. I haven't had any reply at all so far and probably won't get one. Even though they're in Georgia and I'm not there nor anywhere near, they have always charged me sales tax, and they said it was something to do with amazon, although it's not clear to me exactly what the amazon connection is. They also used to have a very occasional coupon code, but they seem to have disappeared. Their selection of fabrics and mostly okay prices, although they're now going up, sometimes quite dramatically, have been the only reasons why I've continued to be a customer, but I think those days are coming to an end, and it's their lousy customer service and extremely petty attitude that is the reason.
Update: A few hours after writing this review, I finally got an email from fabric.com about my complaint about the fabric sent in two pieces that was also less than the 12 yards I'd ordered. I told them once again that I didn't really want to have to return the fabric but wanted some sort of partial refund. In their usual unbending, black or white style of customer service and utter disregard for what their customers want, they then emailed me a UPS return label with a time limit on it, and once again I would have to go out of my way to take it to UPS even though it's their mistake. They seem to think it's enough to say 'sorry' and then go ahead and do whatever they want to do, never addressing the issues in question and paying no attention to what the customer wants, even though it would be in both their short and long term interests to do so. They don't realise, apparently, that it's not enough to have a good selection of fabrics to keep customers coming back when their only interest is to sell it without showing any concept of how to treat their customers properly.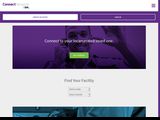 ConnectNetwork
This is a website that sells such things as prepaid phone calls to friends and family of prison inmates, which is why I was using it. This is the company that Colorado Department of Corrections forces you to use for this purpose. There is no choice. This is it or nothing. You can either pay that money into the inmate's account, or do what I did, which was to have my own account with the money in it that was supposed to be available for the inmate to make prepaid collect calls to me only. Connectnetwork.com literally stole my money. If you use a debit or credit card, they force you to prepay a much higher amount than I wanted to pay, and each time you pay by debit or credit card they charge you $7.95 fee to take that money from you. It might be even higher now because that was last year and earlier this year. So as not to have to pay that big fee to use a card, you can send them a cheque for the prepayment of the collect phone calls, which is what I did. They have terrible customer service, absolutely abysmal, people who don't pay any attention to what you say, argue with you, seem distracted by something, don't resolve any issues you have, they are just terrible. They refused to ever tell me the prices of the phone calls, telling me to press a certain number on the telephone handset when the inmate rang me to see what the charges would be. I had to look on the Colorado Department of Corrections website to find out that the phone calls were 12 cents a minute, but there was no mention of any tax on top of that. There also was no mention of any tax when I pressed that number on the telephone handset when the inmate rang me. All it said was something vague about there might be some tax. In October 2015 I had initially sent this company a cheque for $9.60 for four phone calls, which was $2.40 apiece because twenty minutes is the maximum allowed per phone call. They cut you off abruptly after that after a 60 second and then a 30 second warning. However, I found out later when I checked my account on the connectnetwork website that they had charged me 55 cents extra per phone call for tax. I was disgusted when I found this out. I didn't really want to send these crooks any more money after that, but I also didn't want them to be able to keep the rest of the money that they weren't allowing to be used for a shorter phone call, so in January 2016 I sent them a further $11.05, which should have given him a total of seven phone calls altogether including the 55 cents tax each time. There was nothing whatsoever on their website at these times indicating there was any time limit or any other reason why the money that I'd paid them would become unavailable. My friend, the inmate, kept wanting to save the collect phone calls for when he was so short on funds that he couldn't ring me, and when he finally attempted to make the final phone call that I had paid good money for, he couldn't do it, it said there wasn't any money in my account. Then I got a recorded phone message from connectnetwork following his attempt that day saying something to that effect. When I looked at my account on the connectnetwork website, it had a zero balance, and they had stolen the remaining $2.95 from me. I have emailed them through their website contact form three times since this happened asking for them to put that money back into my account, and I have received automated emails each time saying they'll contact me, but of course nobody ever has done that. When I rang them up to try to to get them to put that money back into my account, the young sounding woman I spoke to was obviously not listening to me, seemed distracted by something else, wasn't intelligent - none of them have been - kept insisting I had to give my card information to her, even though I told her repeatedly that I had paid by cheque, not by card, and I got absolutely nowhere. As much as I wanted to help my friend pay for these phone calls, I would never do it again through these people. They are nothing short of thieves, and they are the ones who should be doing time in prison for theft and fraud.
Target
Where do I begin? Although I like shopping in person at target, the experiences I have had buying from their website have never once gone smoothly. I have bought folding bar stools that were sent to me already broken or otherwise damaged, which had clearly already happened before they sent them to me, with a major hassle sending them back. I've bought a warranty for an mp3 player at the same time as an mp3 player which was faulty and had to be returned, and I never did get back the cost of the warranty for it. They wouldn't just refund it the way I paid for it online. They refused to do that. They wanted to put me through so much aggro and time-consuming inconvenience, sending all sorts of paperwork to them by snail mail, that it never got done. I think that was the goal they wanted to achieve. I ordered a futon that arrived with damage, and I had bought it on sale. They wouldn't just replace it. They will only give refunds. I was supposed to order it again if I wanted it, and I wasn't going to get the much better price that I'd paid when I got the damaged one. I bought some cushions on sale which got damaged en route by fedex and which were returned to target without anybody ever notifying me, and if I hadn't been following the tracking, I wouldn't have known what had happened to them. Once again they wouldn't replace the cushions. They wanted me to reorder them, and in the meantime the price had gone up by quite a bit. A live chat person told me he would give me the sale price if I reordered them, but I didn't trust him because I'd had that happen before with an item when they still ended up charging me more than the price I'd paid for the damaged item I'd received. I'd bought another futon, trying again, and it had broken legs, so I had to go through a huge hassle getting some replacement legs, not from target, who wouldn't get them for me, target wanted the entire futon returned to them, but from the company who distribute the futon, and that was after a major struggle with them. The cushions were the most recent, and I told that man on live chat who had claimed he would honour the sale price if I reordered, that I had had enough of target.com. I was also expected to wait for the refund for quite a while. There was another instance when I was sent an egiftcard because a purchase I made on target.com that I was never able to use in a target store. I was told various things by various target online support staff about whether I could or couldn't use it in a target store, they told me opposite things, and I ended up having to use it online because I could never find a way of being able to use it in a store, which was where I really wanted to use it. There was another occasion when they were having a sale on their website of some food bars but the sale price was only on their website and I had to go to a target store to collect them in order to pay the lower price. They turned that into a time-consuming hassle and long wait at the store. These are the main things that come to mind right now. Terrible, terrible website. I don't plan to ever use it again.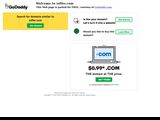 iOffer
I bought a dvd of a 1978 made for US tv film that has never been commercially available, unfortunately. This was the only way I could ever find to get a copy. The picture and sound quality were very poor, and it looked like it had been videoed many years before on a poor quality video recorder and was from the Saturday Late Movie, as some of what had been edited-out advert breaks still had a sign saying that. In some ways, I'm glad to have it to be able to see it again, but the poor quality sound and picture take some getting used to. This happened some time ago. I thought at the time that the seller over-rated the quality of it, although I don't remember exactly what rating he gave it. Having read some of these reviews here about people paying for items they never received, I suppose I was fairly fortunate because I actually did receive the dvd, and it came in a white paper sleeve, so no expense spared there. It was also over priced. I've paid a lot less for good quality commercial dvds. After seeing these reviews, I don't think I'll ever make another attempt at buying anything on ioffer.
Update - June 2018 - Having paid an enormous amount of money elsewhere for the genuine set of dvds and having had the company who make them refuse to replace faulty dvds, mess me about, treat me with disrespect and scorn, and act like there couldn't possibly be anything wrong with them, I returned them to the retailer for a refund and bought a copy from an ioffer seller, the only one who even replied at all and to my every question, that included some other relevant dvds for a fraction of the price. I just received them and haven't watched much yet, but so far so good, and I couldn't be happier. You've got to be careful and look at their feedback because the site has many scammers, but there are some good sellers. The company who make the genuine product wanted almost $10 each plus postage to replace the faulty discs, the ioffer seller will replace them for free, no questions asked.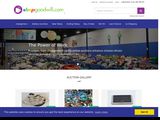 ShopGoodwill
Apart from possibly excessive postage and packaging, although I did receive the item overnight, and the concern about possible shill bidding driving up the price, I bought a vintage replica ring in perfect condition, it looks like new, and I am very happy with it. The remaining few new ones of this ring were being sold on ebay at the time for over 3 times the price I paid. I would be wary of buying anything else from this site for the reasons given by other people here, with which comments I mostly agree, but in this instance I'm very happy to have this ring.
I am revising this review because I have since bought a second item which I just received today, this time a necklace from Middle Tennessee, and although I have no complaints about the necklace itself, the postage charges were excessively high. They charged me $7 for sending a flat necklace in a small, barely padded envelope, and depending on whether it was considered a letter or a large envelope, it only cost them either 68 cents or $1.15 plus the cost of the flimsy little envelope that shouldn't have cost more than 50 cents if that. I think a couple of dollars of what I was charged was a handling fee. Like others have said, everything these people sell has been donated to them, and they are supposed to be helping people who are disadvantaged in some way. They certainly don't need a handling fee, nor do they have any good reason for charging so much more than the cost of the postage and the envelope. They can be a good source for discontinued, vintage items that are rare and hard to find, as long as there isn't much that could be wrong with them (like jewellery in my case) and that's the only thing I've been interested in buying from them, but with their dubious business practices that they seem to have been able to get away with due to being a charity, they are going to alienate more and more customers, I think, judging by the bad reviews here. Many more people probably have bad experiences than actually take the time and trouble to write reviews. At least this time, thanks to the reviews here, I knew better and didn't make anything but the smallest bid at a time so as to try to not invite shill bidding. I'm now starting to use shopgoodwill.com as a source of some available older items and then searching elsewhere for them on websites where the sellers are held more accountable for their actions.
Cynthia Has Earned
31

Votes
Cynthia hasn't received any thanks yous.
Cynthia doesn't have any fans yet.
Cynthia isn't following anybody yet.
Similar Reviewers on Sitejabber
Once again, 123 stitch is the place to shop. A huge THANK YOU to Cherie for helping me with the...
fair prices, fast shipping. I like the variety of kits you can find at this wwebsite.