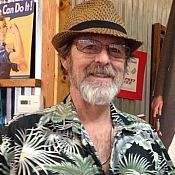 Cliff"WaterMellonDragon" C.
11

Reviews

11

Helpful Votes

1

Thank You
Experience: Finance, Health, Entertainment
Member since September 2016
Reviews

11

First to Review

4

Votes

11

Very Helpful

11

Funny

0

Fraud Buster

0

Great Find

0

Well Said

0

Thank Yous

1

Fans

1

Profile Views

1,005
About Me
Started my first business at 11, I have owned and managed many businesses over the last 48 years.
How I Can Help
My talent is building/managing effective work teams. I have experience in the following industries: Custom production, publishing/printing, International trade to name a few. In my preferred work environment, people enjoy coming to work are paid well and have the skills, time and authority to do their job.
Interests
Seeing things work smoothly without complication.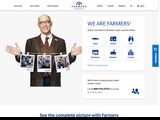 Farmers Insurance
I own and manages several properties in Oregon and California so when reviewing the new insurance rate of $149 a month I knew it was high. For a policy fitting my needs for this particular property value and location it was over twice the going rate. I contacted State Farm and gave them the information on the property and their quot was under $65 a month. I called Farmers billing office and they would not talk with me because they couldn't connect me to the policy even though I've been paying the bill for two years. So I called the agent, he said that seemed very high and said he would check into it. Later that day he texted me with a new quot of $75 a month, wanting me to cancel the policy and start a new. Price still too high and no excuse for gouging on the previous policy. If you are doing business or thinking about doing business with Farmers Insurance I recommend you get other quotes for comparison. Kinda underhanded and sleazy in my book.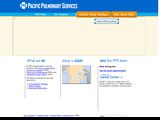 Pacific Pulmonary Services
I've been a customer of Pacific Pulmonary Services for 10 +/- years. They've provided me with BiPap, Cpap and Oxygen concentration equipment, supplies and service. You could say my life depends on the equipment, supplies and services they provide me. For year they did an Okay job of providing what I needed to keep me breathing at night while I slept. They even showed up a time or two to check out the equipment,

I do not know what happened but they stopped making house call to me. A few years into working with them I had to upgrade equipment and add an Oxygen concentrator, that worked out. Then through the years they got more and more distant, everything was done over the phone and post. Several times I asked them about servicing the oxygen concentrator they told me it does not need any servicing. That concentrator died several years ago and they replaced it. The new machine stopped functioning so I went on line and found the information Pacific Pulmonary neglected to tell me; I was supposed to change a filter every 2 years (I didn't even know it had a filter.)
Replacing the filter would have most likely fixed the first one I had.
After providing me with a Bipap device years ago they've sent me the incorrect replacements parts (twice in a row) to keep it running. It seems they lost track of the equipment they sold me. If you need support with your breathing (i.e Cpap, Bipap, Concentrator, etc.) if you value your health find an alternative to Pacific Pulmonary.

note: I was able to get a replacement filter for my Oxygen concentrator through Amazon.com. in a couple of days I received the correct one. go figure.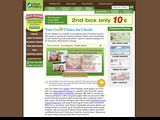 The Check Gallery
A major advertiser of custom printed checks, $5.05 for two boxes. Sounds great BUTT! they have more ways to tack on extra charges (then Carters got pills). When placing an order with them be careful with every website page "Checkgallery" does its best to slip extra charges for your order. If you are crafty enough to get through this gantlet of extras there is still the shipping & handling charges they through in at the end. Yup! after you've taken the time to input all of your information and navigate the extra charge mines shipping & handling charges appear for the first time and they can double the price of your order. These charges are what allow them to give you a second box of checks for a tiny price, they hit ya with per handling and shipping that is not cheap. Even at 7 to 11 business day delivery it is high AND if you want them in a few days WOW! the price is MUCH higher (like through the roof.) I didn't want to buy the company just some personal checks. I guess when they say green checks they are talking about all of the money going into their pockets.
Tip for consumers: Avoid this company if you need your checks quick. or pay through the nose.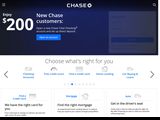 Chase
On-line I've been able to easily navigate their website and accomplish much. But beware of doing business in person the training is so inconsistent. I've waisted time and money meeting the requirements given to me from a bank official only to find out from another bank official ALL of the additional work (I paid an attorney to do) was not needed. I was doing regular business at a branch location where they didn't want my check to pay a Chase credit card payment instead they payed the bill from the checking account causing me an accounting nightmare. When I asked other bank associates about this type of transaction they said we do not recommend that type of payment. Good luck working with this company.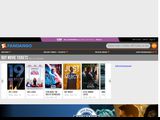 Fandango
A couple of years ago I was given a Fandango gift card, what a rip off: I payed a premium price for basic movie tickets (fees added) was left with a few dollars balance after one use at my local theater. The only way I could use the leftover $$ was to put more money on the card so I could pay outrageous prices. no thank you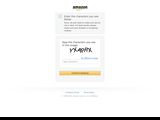 AmazonPrime
My experience with Amazon:

1) When I bough my first Kindle I bought a beautiful cover from Amazon. The quality of the cover is $#*!, showing signs of wearing several months after I purchased. So every time I see it or handle it I'm disappointed.

2) With Amazon Prime TV they give you enough of a series included with prime to get you hooked then make ya pay for each episode or wait years for Prime access.

3) Product quality from its vendor's very from good to $#*!. Example, bought batteries for my phone they were crap. The vendor replaced them with more crap several times. It seems if Amazon is making money and it is legal they do not care about the quality of their vendors/sources.

4) On their website they hide things you need (like your list of books on your Kindle) they've moved it several times making it harder to find each time.

I personally prefer doing business with companies I can count on for high quality products and services. With companies like eBay & COSTCO providing GREAT Customer service, long term well reviewed vendors and products why settle for mediocre at best.
I canceled my Prime account over a year ago, just given a free month membership with a purchases. Will do further analysis and decide if they've improved.
Tip for consumers: Check out other onl-ine sources like eBay or COSTCO before doing business with Amazon

image coming soon
Humana Pharmacy
Humana Pharmacy makes it easy HaHaHa!! What a joke. Massive duplication of orders cancellations, communication. Spend hours trying to straighten things out and they'll say we go this. HaHa! Jokes on you, if you believe them. But you are a prisoner cause you signed on. I wish you all good luck wading through the murky waters of Humana Pharmacy. Really feel sorry for those who work for Humana Pharmacy who have to deal with this dysfunctional mess.
Costco
Because they have such a great return policy they better quality merchandise. This does make their selection more limited but if you find in on COSTCO you know it is good at a reasonable price.
Amazon
Items other then books not the best for me often low grade products you have to return.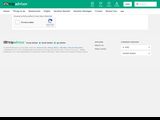 TripAdvisor
They love to jump you ahead to where they think you should be on their site. keep having to go back where I want to be
FootCardigan
I love fun socks. I would make a perfect customer for Foot Cardigan but they have messed up every order I've given them. With no apologies.

UP-DATE:

My last order was for 2 pair of the same socks, which was confirmed, when I got my order (3 months later) the packing slip was correct but there was only one pair. I contacted Foot Cardigan and they wrote back saying theywould correct the error. Well in a week I got another package from them; the correct style socks in what appears to be a childes size, packing list says men's BUT NO! Clowns? dealing with clowns and buffoons.
Cliff Has Earned
11

Votes
Cliff Has Received
1

Thank You
Cliff Has
1

Fan
Cliff isn't following anybody yet.
Similar Reviewers on Sitejabber
I canceled due to the high cost, but I still have our life insurance with Farmers. In the past...
We have had Farmers insurance for our 3 automobiles and 4 houses. We have rental property so we...