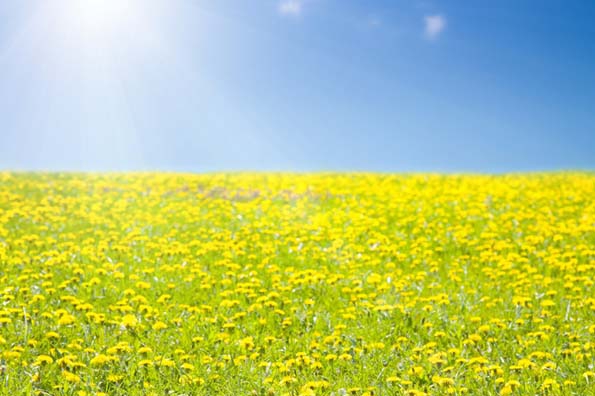 Christine M.
4

Reviews

22

Helpful Votes

0

Thank Yous
Experience: Computers & Technology, Shopping, Health
Member since February 2015
Reviews

4

First to Review

1

Votes

22

Very Helpful

21

Funny

0

Fraud Buster

0

Great Find

0

Well Said

1

Thank Yous

0

Fans

0

Profile Views

382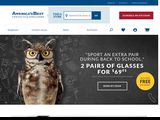 America's Best
This america's Best location got my prescription wrong and refused to admit it. They did nothing about it. I only went to replace a pair of scratched glasses (that were working fine) and was told I had to get a new eye exam. Throughout the exam I kept telling this arrogant useless Optometrist that it was blury. I told him it didn't seem right. He concluded there was a significant difference in my eyes because in the 1 1/2 years since my appointment my eyes had hardened :s.

When the glasses came in I tried them on and immediately said they were wrong. I was told that I needed to get used to them. When I asked if there was a different Optometrist who could check I was told I needed to wait and see if my eyes adjusted to them.

I tried them for a week. It was terrible and I started developing headaches. I called them and was basically told I was wrong. It was obvious they weren't going to do anything about it. Even my invoice and the prescription were inaccessible to me online and they weren't giving it to me.

Sometime in late September/early October I emailed corporate and got a useless reply saying the regional manager would check into it. Never did they offer to make it right. I gave up. I set the useless glasses aside, started using my scratched ones (which aren't perfect but I can still read a pill bottle with them) and waited for my Florida trip in Oct/Nov 2017.

I went to the Port St. Lucie America's Best on Oct 30th. Had a new eye exam and low and behold there was only a slight difference in my eyes. The three employees there who looked at the useless prescription including the Optometrist just shook their heads. I will be contacting the Indiana Attorney General when I get home and the BBB to request a full refund.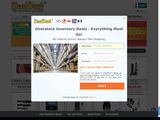 DealDash
Why is it the we must do your due diligence? When I say these products abound on Ebay, your answer is to tell me to let you know what items I find. Try putting a few people on it. I have reported a few but have yet to see any action. The items are still up and the same people rebuying items are still doing it.

Often your answer is for us to use the Buy It Now feature. Examples - An air mattress for $340, Q-tech headphones that have an online retail price of $400 are listed at $510 on DealDash, A brand of tennis/hiking shoes - Adamant - that can't even be found at retail shoe sources for $220 just to name a few. Brands listed as "upscale" that have websites without phone numbers and only contact forms to reach them. On and on.

Rule changes are in order. People should have to wait 2 weeks to rebuy. That will slow down the resellers and open products up to more people.
Also, close bids at $3 or $4 rather than 5 and if a person should be removed from bidding if they don't bid in a certain amount of time. 5 minutes is 300 bids! Close the loopholes.

The idea is for these to be for personal use or gifts, yes? People who are buying everything are not buying them for gifts. They are blocking people buying things for themselves and for gifts. You need to do a lot more. Don't forget there is currently a lawsuit out there questioning your practices and the brands you are selling. You need to start being proactive on resellers, the people buying everything weekly and the hijacking of products by buyers who jump in before more people start looking around as I did and/or before the current suit is given class action status..
"Ebay Resellers abound"
6/23/17
• Previous review
Getting a deal through dealdash is not as likely since people buy these items and resell them on ebay. There are several "New" The Barrel Shack and AAVA items being resold. While dealdash says this is against terms there is no way they can know who these Ebay sellers are so on it continues. Why have a TOS if you can't enforce it?
Amazon
Absolutely love Amazon and Amazon Prime. 2 day shipping can be off on busy seasons but normally it is spot on!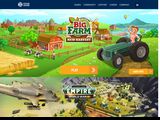 GoodGameStudios
Update on 6/2017

Goodgame Studios added several things to the Empire game that through it out of balance. In an attempt to fix this and save the game they reduced the values of gems people paid 495K rubies for and devalued armor sets that they paid over a thousand dollars per set. More and more people are leaving the game. It is my suggestion that if you do play this dying game you not spend a single dollar. GGS did not compensate these large buyers appropriately. No rubies were refunded. Their money was not refunded. GGS flat out ripped off these people. It is nothing short of a bait and switch (fraud.)

Goodgame Studios Empire game is by far the worst Empire building "strategy, war" game out there! The game lags and crashes continuously. Not only does it crash freezing up the flash player, the connection is dropped regularly. Updates are often rewrites of existing bad code and bring back old problems time and time again. Defending when these updates come without notice and hotfixes come with 1 minute notice most often causes you to lose your defending army. Sometimes GGE will replace them but getting GGE to do so can take weeks. Attack troops can be lost as well and the same thing applies. Expect week(s) to get an answer and it is unlikely you get your troops back even if you bought them.

This supposed "Free to Play" game make tens of millions off their customers yet cannot provide weekend support or hire support for each of their games. During the week, support works bankers hours. Support is for ALL games not just Empire. Support tickets and issues on average take 7 to 21 days to get a response and issues are resolved about 25% of the time. Support has even gone as far as calling a paying customer a liar.

Price increases as much as 200-400% for ruby items are the norm at GoodGame Empire. They are continuously taking features such as a bakery and making changes that wind up gouging their customers. It is beyond the point of ridiculous now.

GoodGame Empire recently added supercommanders that can be bought at a ridiculous price. They also added "gems" The gems for attacks are far superior to the gems for defense making it impossible to defend against supercommanders. You can attempt to buy, once again BUYING expensive defense tools but you still get slaughtered. Once slaughtered it takes a lot of time and coins to rebuild only for someone to come along and slaughter you again. Large, strong armies search for small alliances with minimal defensive abilities and bully them regularly. GGE has made this easy and does nothing to give these people a chance to enjoy the game. When you bring these issues to a larger alliance you often hear "Goodgame Empire has coded it so this is allowable. Don't talk to us, talk to the developers." While people have complained GoodGame Empire only cares about making as much money as possible therefor they pander to the big spenders at the expense of the average player. GGE does very little for defenders and everything for attackers. This has caused thousands to give up and leave the game.

Multiple accounts bullying other players is another huge problem. Most recently, after two months of prodding GGE to act, support finally closed 42 accounts that all belonged to one bully. This same person is already creating more accounts. There is no email verification for playing GGE and nothing to stop a 10 year old from using one email for a hundred accounts. GGE has also admitted they do not block the IP of bullies either.

To sum it up, with money grabbing updates, terrible support, horrible lag, a lazy bug crew and development crew, and a ridiculous slant towards attackers GGE has sucked the fun out of the game. I highly suggest you try Forge of Empires or Imperia instead of GoodGame Empires. You will have a much more enjoyable experience, you will not have to spend a ton of time and resources rebuilding. Weeks can be spent just putting out fires.(In FoE your defending armies are not killed off and left for you to replace and attackers do not have an unfair advantage.) You will have a staff that is hands on and takes care of issues immediately (even on weekends which GGE does not.) Do not waste your time and effort on GoodGame Empire. You will regret it later.
Tip for consumers: Run fast to another game!
Christine Has Earned
22

Votes
Christine hasn't received any thanks yous.
Christine doesn't have any fans yet.
Christine isn't following anybody yet.
Similar Reviewers on Sitejabber
Do not be fooled by the 2 for $69.99 deal. They do not disclose hidden fees. Complete SCAM!! I...
I have nothing good to say about this place, specifically the one in Winter garden, Fl. The worst...