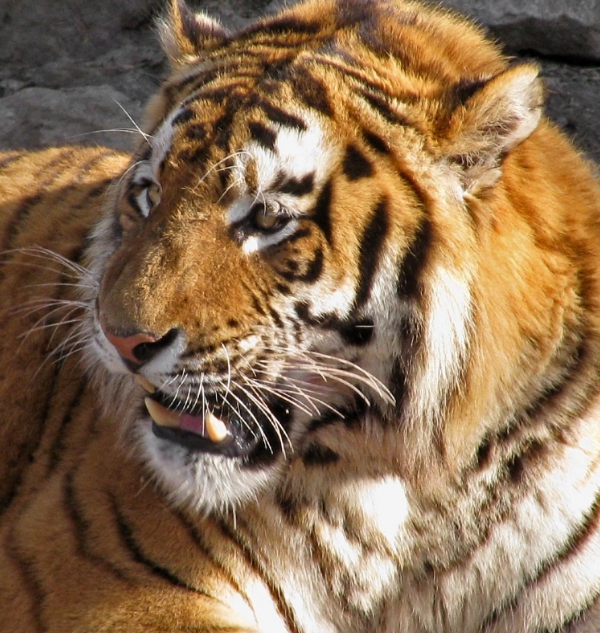 Chris P.
6

Reviews

24

Helpful Votes

0

Thank Yous
Experience: Travel, Shopping, Clothing & Fashion
Member since September 2015
Reviews

6

First to Review

2

Votes

24

Very Helpful

21

Funny

0

Fraud Buster

3

Great Find

0

Well Said

0

Thank Yous

0

Fans

0

Profile Views

485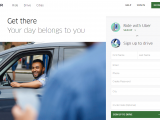 Uber
Uber Support in USA is basically bunch of
incompetent idiots. They are polite, and that is only positive thing one can
say. But they have no clue about anything, totally useless and waste of time.

My experience: I was having problem with uploading documents
and updating account. (I uploaded documents, but it was not getting approved even though everything was in order). I called Uber support 1-800-593-7069

- First time I called, they reviewed documents, told me everything
is fine and it will be approved within 2 hours

- Next day I called again (as it was not approved) , they
reviewed documents, told me everything is fine and it will be approved within 24
hours

- It was not approved so I called third day, now they told me they can not approve it and I need to go to Greenlight hub in Toronto, to submit documents there , do
(again) background check (even though nowhere on web site was asking for it)

- I did go to Greenlight hub in Toronto 9 days ago. They were fast, professional took my documents, updated it, did a background check and said it will be 5
days to get results but after that it is all good and I should be able to continue
driving with no problem

- (because you can not phone to Greenlight hub in Toronto) I called Uber support today hoping to be able to verify simple thing : Did they get results of background hack and if everything is okay. Incompetent loser on
the other side took a time to "check" and then said background check is okay
but he kept repeating like a parrot " we are in process of reviewing and it
might take 7-15 business days" . What are they reviewing he was not able to explain.



Conclusion: calling Uber support is total waste of time, they are useless bunch of morons
Tip for consumers: Conclusion: calling Uber support USA is total waste of time, they are useless bunch of morons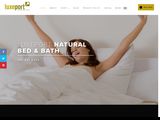 LuxePort
I ordered one of their products (Luxeport Silk Duvet) through airmails.ca web site. Product was not as described, very thin (like thin blanket ), For duvet that is very expensive ($550) - it was certainly not much looking like duvet.

I tried to get in touch with manufacturer, but no luck at all. Called numerous times and different times of day, left messages on the phone, tried contacting through their web sit but never received reply.
Phone number that they have posted for customer service is someone private cell phone (???)
Their web site seems very nice, products are marketed aggressively as the best and they claim to be manufacturer.
I have my doubt. Having in mind that they never answer the phone or other messages, this appears to be one of these scammers were they have nice web site (and that is all) but products are made and drop shipped from Asia, most likely China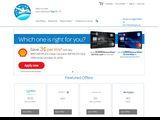 AirMiles.ca
I redeemed some of my Air miles with airmiles.ca. I received product within reasonable amount of time. However, the product was not as described so I called airmiles.ca customer service. They gave me runaround and basically no help. After trying to get in touch with seller (manufacturer) directly, I called them again, and once again no help whatsoever. Eventually I managed to escalate the matter and get in touch with manager/supervisor, who was helpful and helped to start the return process.

But this is just not working out at all:
- it took them 4 WEEKS (can you believe that) just to send me an email with return shipping label. Seriously arilmiles.ca, 4 weeks to send an email???
- after finally receiving the email with shipping label, I promptly returned the item
- it has been 2-3 weeks since I returned the item, but my account was not yet credited
- I just received a phone call telling me they are backlogged and it will take another several weeks to credit my account

All these things are very simple, and it do not take a lot of time.
Waiting 4 weeks to receive an email, wait another 4-5 weeks to have an account credited ??? This is just not good enough!
Very bad experience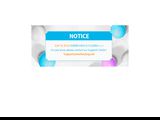 Everbuying.net
Opened the account 3 days ago. 2 days ago, to test the web site, I placed 2 small orders (few $) and paid immediately with a credit card.
The very same day, there refunded my purchase. I though this must be some kind of mistake so I contacted their customer service to ask them why did they refund.
Next day they wrote to me this : "I am sorry you are experiencing difficulties to us pay by paypal.On 2016-11-18 our payment system that is handled by a third party, has rejected this payment due to a potential dispute or chargeback risk. Therefore this order has been automatically cancelled and refunded. We are sorry for this inconvenience.

If you wish to place an order with us, you are welcome to pay western union or a bank transfer.
We wish to apologize for any inconvenience that this may cause you. Thank you for your understanding."

Comments:

- I NEVER bought anything from them before
- Registered with this web site only 3 days ago
- I am not experiencing problems to pay, they are making problems
- they do allow using credit card for purchases
- I paid promptly with a credit card which never had any issue being accepted anywhere in the world
- I do not know what it is - but something is SERIOUSLY WRONG with these people

Recommendation: STAY AWAY!

UPDATE: November 28 - Response to everbuying.net:

- Sorry but it is not my problem if "the payment is handled by the third party". It is YOUR PROBLEM if "third party" discriminates against people who never had business with you and who's credit card has NEVER been declined anywhere in the world.
- please do not try to confuse and deceive people here - your ticket keeps repeating the same thing over and over ...talking about "the third party" and asking for payment by pay western union or a bank transfer
- paying by pay western union or a bank transfer for small items is too expensive, it is not worth it and gives buyer NO PROTECTION whatsoever
- perhaps you should change your "third party" which you conveniently always FAIL to mention who that is
Tip for consumers: STAY AWAY!

image coming soon
AdultFriendFinder
Aff is the worst scamming, rip off, fake site out there. Beware Stay away!
Popular scamming methods:
- within minutes of registering with AFF you get FAKE messages in your inbox from people supposedly looking to hook up with you ; when you reply you get response that they did not send any message
- you get "flirts" but nobody viewed you ?
- you get flirts from members with no paid subscription (NOT possible)
- customer service is horrible, lying scamming enterprise
- you get special promotion & discount 20% off to upgrade, but "special" price for 30 days is greater then regular price for 30 days
- they send you email messages that someone wants to "meet you" but nobody even have seen your profile
- most of the time you see exactly the same profiles presented to you when log in, it is like these profiles are online for days and weeks
-

Other con's:
- FAKE, fake, fake site full of scammers, rip off artists and fake profiles
- There is absolutely NOTHING you can do there, without having to pay first; can not really see anyone, can not send or read messages, flirts,nothing for free

It is too bad that there are no mark zero stars, so 1 star will have to do it, but even that is too much.
Tip for consumers: FAKE site , Beware – Stay away

image coming soon
Vanessa69
DO NOT be FOOLED by "great reviews". Beware of great reviews posted by "professional reviewers".

Lured by "good" reviews for this web site I decided to join and try it out.
My first impression and experience is that this is , without doubt, a Total Scam. Within minutes of signing up, I started getting bombarded with emails and notification of "people interested to meet me", members sending me "messages", wanting to see me, etc.
Typical email message starts with : " These new members at Vanessa69.com are just as naughty as you, and are a perfect match..." - So how can they find my "perfect match" when I provided absolutely NO info about myself yet???
I receive on average of about 6-8 of these emails every day.
But the funny thing is, I never posted any photo, did not update any info whatsoever..
So it is big mystery how come I receive so much interest with no photo or any info posted? Does this make any sense- well, not to me, no.
Of course, I can not see these "messages" or do pretty much anything without paying money first.
Verdict: Total Scam - stay away!
Chris Has Earned
24

Votes
Chris hasn't received any thanks yous.
Chris doesn't have any fans yet.
Chris isn't following anybody yet.