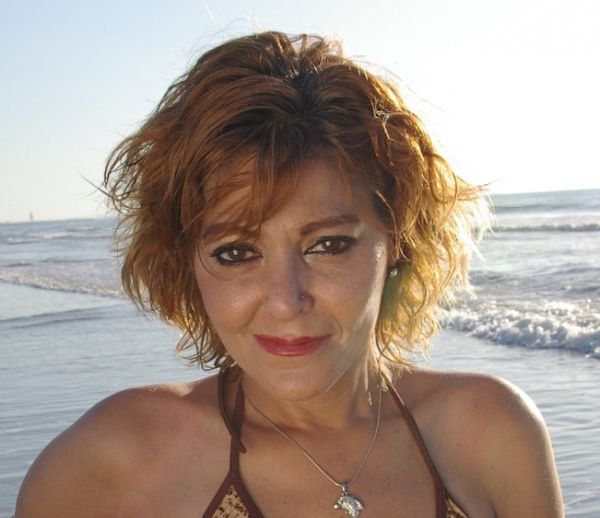 Cheryl"Cheri" N.
4

Reviews

34

Helpful Votes

0

Thank Yous
Experience: Clothing & Fashion, Shopping, Home & Garden
Member since March 2017
Reviews

4

First to Review

0

Votes

34

Very Helpful

31

Funny

0

Fraud Buster

1

Great Find

0

Well Said

2

Thank Yous

0

Fans

0

Profile Views

613
About Me
Current: Freelance journalist. Former magazine editor evaluating products.
How I Can Help
I've spent years evaluating products for the magazines I evaluated for mags and newspapers, including boats, audio equipment, automobiles, flooring, medical procedures and supplies and art. I know a little about a lot, and I certainly know whenI am getting scammed.
Interests
Trustworthy people and companies!
Target
Target was never as expensive for many years as it is n=bow, While I don't like it, they have to charge more to keep up with Wallmart. The perk is the quality of the items are wayyyyy better, And if you consider you're not always returning an item or having it break on you, it actually costs less in time and money,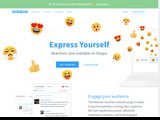 Disqus
I believe our posts get removed and we get banned, even called retards from moderators--of whom you would think would act more like the referee and not the instigator--because each discussion has an agenda. As long as you go along with what everyone else who is still in the discussion is saying, you are fine. However, dare express an alternate opinion--of which you may not even realize you are doing--you are told you are trolling (which means you are purposely writing something meant to cause disruption). Therefore as a troll, your post is removed.
If you then ask why your post was deleted, you are now called a retard and are banned from the discussion entirely. And when you become confused as to what just happened for no reason, especially after a moderator who uplifted several of your opinions disagreed with one and simply deleted it, you finally find someone in Disquis management. It is then you are told to take it up with the moderator who banned you or another moderator on the page. You are also told the moderators have free-run to delete anything and ban anyone they want to and that management WILL NOT step in or interfere with a moderator's decision, even if that moderator is belittling you and is cursing at you.
Finally, if you decide to appeal to another moderator thinking you will get a rational response, you are told you "threatened" the moderator who banned you because you went to management. Then are you threatened with getting banned completely off of Disquis for life?
It's as simple and as ignorant as that!
"A DISCUSSION SITE THAT BANS YOU FOR DISCUSSING"
3/16/17
• Previous review
According to Diqus (which means to discuss), the idea of the site is to discuss topics/issues of all kinds within society. A topic, such as a lead news event, is placed on a page and people are "invited" to discuss, comment and share their opinions on it. The idea is to exchange and share ideas and viewpoints. This is a great way to understand others who think differently than yourself and gather more understanding on issues.
Tip for consumers: Avoid this site if you want to have a rational and thoughtful discussion about issues you're passionate about. Most find themselves banned, are accused of trolling or spam for no reason. There is NO company oversight!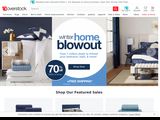 Overstock.com
From Cheri:
Overstalk.com 1st rips off customers in many ways and has extremely poor service and products; high prices; and what you think are buying new items you really may be getting used, refurbished, discontinued items (for a reason); or new. You won't know which condition you are getting your "new" product in until it arrives, is set-up and you begin to use it. After reading review after review, you realize the company doesn't care about their customer at all! They care about profit--at any cost to us, their customers, To top that off, when we go on SiteJabber (SJ) to compare notes, vent, etc., Overstalk.com literally creates fake reviews in an attempt to counter our real reviews.

To tell if a review is false, notice how each the review gives five stars, not four; they often describe the store (product, etc) as excellent and there is no description of the merchandise or experience, giving no or only vague details. There is no explanation as to why Overstalk.com is so great. Plus, they only have great experiences yet also say customer service is great. So how if they only have had great experiences would they know what dealing with customer service is like? (This is contradictory!)

Then there are the names of the reviewers. You cannot push on the name attached to the review so yu can learn more about this person making these claims like you can push on my name, for example, and see my profile. Alone, each one of these remarks or actions scream fake review and raises a red flag. Together, they spell TOTALLY FALSE AND UNRELIABLE.

From SiteJabber Tips on Reading Reviews (esp learning to spot false reviews):
An astonishing 92% of consumers check reviews before using a new business. Given the ubiquity of reviews, knowing how to read them properly is unfortunately still more art than science. However, equipped with the following four insights, whether you're on SiteJabber or reading reviews somewhere else, you can make yourself less likely to fall victim to scams and ensure great buying experiences.

1. Businesses can buy good reputations
While this is not true on SiteJabber, sadly, nearly all complaint and review websites sell businesses the ability to remove bad feedback and replace it with good reviews. This practice; which feels a lot like extortion to the businesses involved because their reputations; are often held hostage by review sites is also unfair to consumers who cannot tell the difference between a business who has earned great reviews through years of excellent service and a poor business who has paid for a good reputation.

For this reason, it's important to understand a review sites business model before trusting its reviews. If the review site charges businesses for reputation management or review collection, choose another site.

2. Fake reviews are common
Fake reviews are an issue on every review platform. As a consumer, your best bet is to learn to spot fake reviews while paying special attention to bad reviews. To spot fake reviews look for:

Multiple reviews with similar grammar or syntax
Reviews with poor grammar or spelling
Non-specific reviews that sound too general or are too short
Many reviews generated suddenly instead of built slowly over time
Not enough negative reviews if there are good reviews, there should be at least some bad ones since all business have at least a few grumpy customers
A lot of fake reviews should be seen as a red flag against a business.

If you do spot fake positive reviews, it becomes particularly important to read the business bad reviews to get a sense of a worst case scenario. Look for patterns in bad reviews and ask yourself if you can live with that outcome.

3. It's critical to carefully read businesses responses to bad reviews
While you're browsing the bad reviews, pay close attention to the company's responses. If they are prompt, professional and propose reasonable resolutions, it makes it a lot easier to live with some of the negative outcomes that might surface in the bad reviews. But if the business is rude, defensive, unhelpful, copying and pasting canned responses, or doesn't respond at all, it should be a red flag that tells you: If something goes wrong, you're on your own.

4. If you're not sure about a business, message other reviewers
Either by sending individual private messages to reviewers or posting in the Q&A section of a business review page, you can verify the buying experiences of past customers and ask specific questions. For example, if you're looking to buy a pair of shoes and another reviewer has also bought a pair of shoes but had trouble with how they fit, you might benefit from messaging that reviewer to ask, Were they too big or too small? Where you able to return them easily? Would you buy again? This can also give you a sense of whether reviews are genuine.

Knowing how to read reviews the right way can be tricky, but with these four review insights, you can become not just a savvy shopper, but also a savvy reader of online reviews.
"Overstock Writing Fake Reviews, Again"
5/18/17
• Previous review
It looks like Overstock has been working overtime to write fake reviews. You can tell the ones that are since they lack details and say I bought a rug at a great price and people ask where I got it, When I was on here about a month ago, there were few 5 stars and mostly 1 or 2 stars. How does that happen?
P/s Overstock contacted me on Twitter and tried to change my mind about what I think of the company. Read it @AmericTheGreat?
Tip for consumers: Don't use it.
Walmart.com
Walmart--where to begin? How about with all the mom-and-pop stores it's put out of business? How about brand-named items like cell phones only made for Walmart, but cheaply crafted? Or, that it's the definition of a monopoly in action that we all know is against the law for the very reason that "one company cannot have exclusive control of a commodity or service in a particular market, or a control that makes possible the manipulation of prices," which is the actual definition of a monopoly in dictionary.com. In Walmart's case, it has exclusive control over plural commodities and services, and the prices of those are so low it makes competition nearly impossible.
We can buy just about anything at Walmart! Name it and it's either on the stores' shelves already or can be there overnight through Walmart.com. The company is so large and makes so much money that "the Walton family, which owns Wal-Mart, controls a fortune equal to the wealth of the bottom 42 percent of Americans combined," as stated by the advocacy group One Wisconsin Now and verified by Politifact Wisconsin. Since 1970, Walmart has been a publicly-traded company, but the Walton family still owns half its shares.
According to Forbes, as of May 2013, Walmart had $469 billion in sales and 2.2 million employees, with1.3 million of them working in the United States. In yet another way to rake in the cash, the corporation makes even more money by hiring employees from third-world countries and then pays its workers here low wages. In December 2012, PolitiFact National rated as Mostly True the claim that more Walmart employees are on Medicaid and food stamps than any other company. Then there is Super Walmart that exists in every city along with regular Walmarts in the same cities, many of which are open 24 hours.
Walmart has the lowest prices on products and services than just about anywhere. You have to go to a third-world country to find products and services for less, which makes sense considering that's where the products are made. Remember when Walmart claimed it ONLY sold Made inAmerica products in the early 1990s? And some products were, for a little while anyway, but it didn't take long before the label to tell us it was really Made in China.
What many people don't realize, however, is that while you think you're buying a Samsung cell phone from Walmart and it's a good brand, Samsung ONLY makes the phone you buy at Walmart for Walmart and it's CRAP! Walmart tells manufacturers that if they are going to sell their wares at their chain, they must sell it to them at an extremely reduced bulk price. For these companies to adhere to this demand--and the companies know many people shop at Walmart for EVERYTHING now, including. my God, even food--they must cut corners when making their phones just to make a profit.
With our economy in shambles still, it's become irresistible for the majority of us NOT to shop at Walmart today. I could be a "conspiracy theorist" and suggest it was designed by the powers that be who knew our economy would tank and put large stock in Walmart so they would make more money when it did. But wait, while I joke about it, that is exactly what happened.
The 2008 financial crisis/housing-market crash in which people lost not only their homes, but their savings, 401ks, businesses, automobiles, and suffered long un- and under employment was well-known would happen for several years prior among Wall-Streeters. Their shady and ongoing negligent, barely-legal, if legal, trading practices, along with deregulation and lax laws ensured it would happen. Housing took a great hit when the crisis finally hit in part because of the increased number of financial agreements called mortgage-backed securities (MBS) and collateralized debt obligations (CDO), which were valued from mortgage payments and housing prices. This enabled stock investors and banking institutions and investors around the world to invest in the US housing market, and as housing prices declined, major global financial institutions that had borrowed and invested heavily in subprime lending, MBS and CDOs began to receive significant losses.
They knew the market would be unsustainable in the made-to-make-wealth environment created for the few. They knew selling subprime lending (mortgage schemes) and bad stock (debt) bundled in with other stock and illegally rated it as good stock options that were then pushed to sell would fail. The subprime mortgages and ARMs (adjustable-rate mortgages) were estimated in 2007 would crash in 2008 because of loan defaults. Of course, this would happen when they sold home after home to people who they knew couldn't afford the payment on a mortgage that after one year when the ARM adjusted and the payment jumped. Many homes were sold to people who had bad credit and no jobs because their finances weren't even investigated! So while the soul-suckers may not have known the bubble would burst in September, they knew it couldn't survive another year. The rising default rates on the subprime mortgage lending and ARMs had already begun to quickly increase, so they did one last thing before it burst--they invested in trading the debt itself!
The amoral soulless stock-market traders didn't care that people would lose everything because they were set. They knew the government would have to bail them out in order to prevent a worldwide depression greater than that the crash of 1929 and the devastation that consumed the 1930s.
While big banks and Wall Street were bailed out with trillions of taxpayer dollars, the consumers were not. And still Wall Street traders were paid and the CEOs still received their millions in annual bonuses along with other "top company earners." Meanwhile, the average person in the US and around the world suffered and is still suffering today.
This is where Wallmart comes into play even stronger than before September 2008. When people have lost so much, they can no longer be choosey with where they shop. They need something and they need to get it at the lowest price, regardless that in the long-run, which really isn't too long, they will have to buy the product again since what they bought at Walmart that was made for Walmart will likely break twice as fast if it were bought elsewhere.
Our standards have been lowered, and not by choice! There is an ongoing foreclosure epidemic with historically low levels as of early 2014, which drained significant wealth from consumers--up to $4.2 trillion in wealth from home equity alone. Defaults and losses on other loan types also increased significantly as the crisis expanded from the housing market to other parts of the economy. There are only estimates in the trillions that the US and the World lost as a result of this global crisis.
These losses have affected the ability of financial institutions to lend and have slowed economic activity, growth. And the US Financial Crisis Inquiry Commission reported its findings in January 2011 that
the crisis was avoidable and caused by systemic breaches in accountability and ethics at all levels.
So, in a sense, Walmart just rode the crisis wave to higher earnings. The Walton family have made more money since the crash. Six of Walmart Founder Sam Waltons descendants have continued to grow their earnings. According to Forbes, here are their rankings and their wealth:

No. 6 Christy Walton (daughter-in-law), $35.4 billion; No. 7: Jim Walton (son), $33.8 billion; No. 8: Alice Walton (daughter), $33.5 billion
; No. 9: S. Robson Walton (son), $33.3 billion; No. 95: Ann Walton Kroenke (niece), $4.7 billion; and No. 110: Nancy Walton Laurie (niece), $4 billion. The total Walton family wealth: $144.7 billion.

The medium American earns around $73,500 annually, which as a medium and not an average, half the people's earnings go down from there! So the vicious cycle continues. The less we earn, the more we shop at Walmart and they more they earn.
Cheryl Has Earned
34

Votes
Cheryl hasn't received any thanks yous.
Cheryl doesn't have any fans yet.
Cheryl isn't following anybody yet.
Similar Reviewers on Sitejabber
This my first time ordering from this company! Very fast delivery! FAST AND...