c"Col. Cole Wyatt Davis CAI .IIRS. MBA - AUCTION EXPERT" d.
10

Reviews

63

Helpful Votes

0

Thank Yous
Experience: Autos & Vehicles, Shopping, Travel
Member since April 2018
Reviews

10

First to Review

5

Votes

63

Very Helpful

63

Funny

0

Fraud Buster

0

Great Find

0

Well Said

0

Thank Yous

0

Fans

0

Profile Views

98
About Me
I have lead the auction industry for 25 years in 4 division. Real Estate , Heavy Equipment, Aircraft and Marine. These were all different companies that specialized in their areas of expertise. Look I hate negative stuff I really do, but i hate more is a liar.... smallest auction i ever did as the owner with my crew 9 million dollars in a day largest we every did was 64 million in one day. That was a life changing check for me. I never cheated anybody ever.
How I Can Help
I love a great auction that is honest. They are a blast and important to find out real market value. They are getting extremely very rare. I just might come out of retirement. wall street takes your 401k money and put in a company then the company gets in trouble the auction industry turns the hard asset back to cash. If you find this review helpful please click Helpful button or I will not sharing all my knowledge and honest reviews any more. It took me a life time and a ton of money
Interests
think RB Brothers changed the industry -very bad people .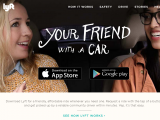 Lyft
lyft just cut the pay again .....

Doesn't Recommend
Negative Outlook
Disapproves of CEO

DONT DO IT ....

A 150 car payment cost over 1000 a month plus you are on a different pay platform so you will starve..

what a joke way less than wage
I can't really set my own hours, because I have to work very early in the morning and very late at night to get enough rides to earn any money. Not many rides are requested in the middle of the afternoon. Many passengers don't tip, and often I earn below minimum wage. The pay to drivers is way too low. Lyft takes a cut off the top, and then splits what is left with the driver. Lyft used to take 20 percent of what's left. Now they take more - 25 percent. The bonus Lyft pays toward the cost of the rental car has decreased several times. The minimum number of rides a driver must complete to get the rental cost bonus has gone up and up - to the point where it is almost unattainable. The cost of the rental car keeps going up - now $230 per week. Sometimes the app malfunctions, causing me to miss rides. Lyft aggressively recruits drivers to the point a Lyft driver is on every corner. So much driver competition means sometimes I get one ride per hour, and the average pay per ride is $4. If I drove around trying to get a ride instead of parking, I might have spent $3 on gas. If I park too long, Lyft kicks me off the app, and I have to move my car to log in again. The people who are happy working for Lyft are those who work in corporate offices. They probably get paid well. I work about 30-45 hours per week, and I take home about $500-800 per month. That's after paying about $720 per month for the rental car (after bonuses are credited). And that's before I pay taxes on my money earned. That's not a living wage. Lyft tells passengers the driver gets all the tip money when the passenger tips through the app. That's true - Lyft doesn't take any of it, but the driver has to pay taxes on it. Cash tips, though rare, are better. Sometimes I get home after a 9 hour shift of driving on busy freeways, and in downtown traffic, turning left and right, watching traffic lights, watching my GPS, avoiding pedestrians, concerning myself with my passenger's music and indoor temperature, holding a conversation, making sure my passengers aren't late for work, or don't miss their flights, and get home from the party safely, and I clean my car of the donut sprinkles they ate in my back seat and the dog hair they had on their shoes and the snot they wiped on the door handle, and I lay down and feel as if I'm still moving, and I feel very used, under appreciated, and underpaid. Five stars doesn't support me and my daughter.
Show Less
Advice to Management
Pay your drivers more. Quit double-dipping in drivers pay by taking a cut off the top, and then taking 25 percent before paying drivers. Do one or the other, not both. Pay drivers 80 percent commission, instead of 75 percent - you can afford it. Stop recruiting so many drivers. Not enough passengers exist for the number of drivers you have. My deductible on auto insurance for your rental car is $2,500. Find better insurance for your drivers. Educate passengers about how little drivers earn, and why passengers need to tip a driver who has provided good service. Even fifty cents is better than nothing. Some passengers can't afford to tip, I understand.... but almost every passenger can afford fifty cents or twenty five cents. Even that would add up. If Lyft would pay drivers more, tips wouldn't be such a big deal, and drivers could rest assured they would earn a decent living that week. More advice to management... reduce the cost of rental cars. When the new year comes, and the car is one year older - reduce the rental fee. Give drivers the choice of a new car at a higher rate, or a 4 year old car at a lower rate. Lower the minimum number of rides required to receive a rental bonus. Show drivers where the passenger is going before the driver accepts the ride. If I have to pick up my daughter in an hour and a half, I can't take a 2+ hour ride to the airport. So you say, "then don't drive, log out." I can't log out two hours before I need to get off work every day. I wouldn't earn any money that way. Also, quit cancelling rides when you think a driver isn't moving toward their passenger. Sometimes a driver is headed in the wrong direction when the ride is requested, or they are in the left turn lane when the new ride request requires a right turn. The driver needs to find a safe place to turn around. Same goes for passengers cancelling rides. Sometimes your driver needs to turn around. Sometimes a u-turn is unsafe or illegal. Sometimes a railroad track is between the driver and the passenger, and the driver needs to go to where a road crosses the track. Passengers (and the app) need to have some patience. Lyft needs to educate passengers about this. Drivers know they are being used and abused until the day self-driving cars are on the road, and drivers will be cast aside. That's a crappy feeling - that we have helped to build a mega company and will be disposed of. That's a crappy reputation you are building. You claim to be lifting people up by allowing them the opportunity to be a driver on your platform, but you are not. If you really wanted to Lyft them up, you could bonus them shares of stock or vesting in company ownership. That would change the whole game. Right now - the way it is - drivers are getting the shaft, and corporate people are becoming uber rich. Lyft's business model is terrible for the drivers. Just like most other large corporations, you are stepping on the little guys to get where you are going. Look at Chobani Yogurt's business model. The workers got a stake in the company. The company actually cares about the workers who made them what they are. The workers actually care about the company. It's a win-win. Lyft should take note, and appreciate the people who helped them reach and exceed their goals.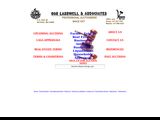 Lasswellauctions
WOW REALLY - I watched this Auctioneer BID AND TELL THE Crowed he is bidding against them." CONFLICT OF INTEREST" a situation in which a person is in a position to derive personal benefit from actions or decisions made in their official capacity...thats not a real auction.
Watch him run people up and there was no body there... IS there any honest auction companies out there any more... as a consignor how than do you not know that he drops the hammer early and gives him self a great deal at your ( the client) expense? very unprofessional!!!

tried another auction of Bob laswell.. Went to another one of his auction and the first thing I heard was a farmer telling a ring man that works for this auction company how much he was going to spend on this piece of farm equipment.. the ring man replied . oh hell i am going to pay more than that!!! what are you saying the ring man are going to run up the crowd and buy it..... Again I warning you people out there what a conflict of interest.

Well now I have seen it all .... 30 plus years in the business and the state of Missouri still allowing some one to do this ....

If you find this review helpful please click Helpful button or I will not sharing all my knowledge and honest reviews any more. It took me a life time and a ton of money to become a expert in .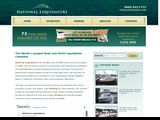 Yachtauctions
National Liquidators Yacht Auctions. There nothing worse than ghost bidding.. Hidden reserve and games being played all over the board. I would not recommend them at all to anyone .
Super Un-professionalism.... I have been doing auctions all over the globe for 30 years marine auctions are a very different style all very few auction companies do it right . very few and this is not one of them .
COL. Cole Wyatt Davis CAI

If you find this review helpful please click Helpful button or I will not sharing all my knowledge and honest reviews any more. It took me a life time and a ton of money to become a expert in .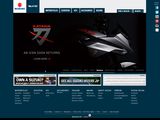 Suzukicycles
Suzuki GXXR 1000 mine is a 2017 and i love it. Smooth and dam fast. I mean you really need to be a great rider or don't buy it.... it will kill you . No joke for experienced riders only. Off the factory floor 186 miles an hour. I would gave it a 5 but the muffler to big so i changed it out. Great bike I have had mine to 169 and it was smooth all the way and really scary. and thats what i wanted.....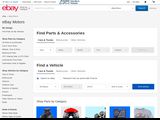 eBay Motors
Sold one of our big trucks through them( EBAY MOTORS ) i thought i will give it one try. Wow the guy never paid and eBay pulled the money out of our account. I called our attorney and told them i would sue so finally two weeks later a letter saying we are not responsible for our buyers and the money was returned. IT IS the second auction house in the world that should be closed forever. I knew the real owners personally that eBay built eBay motors off their cliental and paid them in the millions and just destroyed it in a matter of 2 years . That company was around for 30 plus years ..Thank you silicon valley for another auction website thats not really an auction.
here the best part A listing said no Minimums and the starting price is $ bla bla thats is a reserve and a minimum. CLUELESS..

If you find this review helpful please click Helpful button or I will not sharing all my knowledge and honest reviews any more. It took me a life time and a ton of money to become a expert in .
Walmart.com
Walmart is very junk and has throw away stuff and a low cost. I guess you get what you pay for. I gave it a one because its usually clean in ever town i have gone to. I never shop there anymore because its way to rough. just wait to you have to return some it will take half a day what a joke. but like i said for the volume it does and great job keep its stores clean.

If you find this review helpful please click Helpful button or I will not sharing all my knowledge and honest reviews any more. It took me a life time and a ton of money to become a expert in .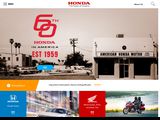 Honda Automobiles
OK lets get to it. on the market they are in imports still one of the top because of the
R&D. REALLY THE RACING DIVISION But since 2007 The price is going higher and higher and the quality is going lower and lower. NeW one are about 18k to 25 depending on what you want. Most pretty good cars of different companies that are brand new are 40k and up and then way up .... if your not going to keep more than 3 years and then sell it . great resale., but if your going long term no way.
You can get a pretty loaded on for about $22,000 AND BUY THE CAR NEVER LEASE A CAR UNLESS YOU A VERY BIG COMPANY.... Sorry i bought at least 10 of these a year for my car sales team and it works, but after the warranty gone watch out. so thats what we learned the hard way.
Bidadoo
Bidadoo Auction based out of state of Washington. They use eBay a their internet site bidding which is a real joke when it comes to real equipment auctions and then other people to bid it up and reserves to start a auction thats called a minium bid. Thats called a reserve.... what a joke if it was not for their one real client called BOEING Aircraft they would be out of business as well. Now lets see how long their rent company sells with them called Sunbelt. read this a try not to laugh because i called them they said they where the world largest equipment auction in print on their web site so they changed it ( NOT) As eBay's largest and most trusted online business and industrial auction service, we make buying and selling used equipment easy, efficient, and safe. We offer two buying formats to choose from: bid on equipment now or make an offer to buy equipment you need through our bidadoo marketplace. NOT A REAL AUCTION HOUSE!

If you find this review helpful please click Helpful button or I will not sharing all my knowledge and honest reviews any more. It took me a life time and a ton of money to become a expert in .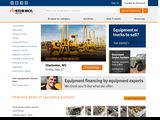 Rbauction
RITCHIE BROTHERS AUCTIONEERS > These guys own most of the equipment in their auctions and put guarantees to the owners. but they say no reserves and no buy back what a lie...So guess who your bidding against.... Then they buy the equipment back and put it in their other auctions and then you see some of it again and again at other auction they own. Canada company USA head office in Carson City Nevada. Every time they get close to going broke another stock offer..... Out of the thousands of auctions companies out there they are the worst of the bunch ... Hidden buy backs to their buddies and so much more I could write a book on the 35 year old furniture company yep thats where they really started and if it was not for the IPO stock market deal and dirty lies they would never be this big at all ..... I can on and on ...Slaughter their clients every time the real clients fees coming in and going out .. out of all the auctions out there in any industry they are the worst..... I would never sell my business out to them for 15 years they tried...... very dirty players....

If you find this review helpful please click Helpful button or I will not sharing all my knowledge and honest reviews any more. It took me a life time and a ton of money to become a expert in .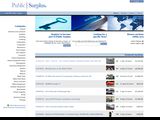 PublicSurplus
Hidden fees and your bidden against the owners / cities, or owners of the equipment, or cars etc... That is not an auction. That is a garage sale with using the word auction to lure you in. Hidden bidders or reserves in the Auction biz is
called in the auction business world is ghost bidding. That is a extremely dangerous way to buy anything. Auctions were meant to find the true value of the market since 500 BC.. Which means selling to highest live bidder online or present in front of you without hidden reserves, or ghost bidding or any other ways to set a hidden a price.
There are almost no real auctions out there at all anymore....
may be I should come out of retirement.
Col. Cole Wyatt Davis
If you find this review helpful please click Helpful button or I will not sharing all my knowledge and honest reviews any more. It took me a life time and a ton of money to become a expert in .
c hasn't received any thanks yous.
c doesn't have any fans yet.
c isn't following anybody yet.