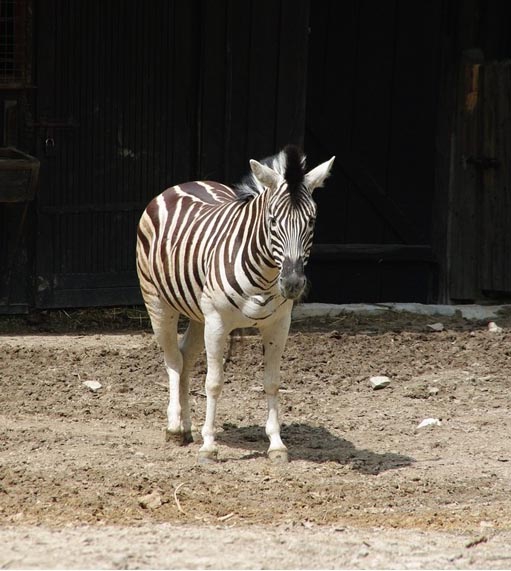 Bruce"Paladin" T.
5

Reviews

116

Helpful Votes

0

Thank Yous
Experience: Relationships, Society, Computers & Technology
Member since October 2014
Reviews

5

First to Review

0

Votes

116

Very Helpful

113

Funny

1

Fraud Buster

2

Great Find

0

Well Said

0

Thank Yous

0

Fans

0

Profile Views

1,006
About Me
A victim of the scam dating industry
How I Can Help
I can tell you what happened to me.
Interests
Traveling, technology, fantasy books.
Sitejabber
Hello,

I was scammed in the international dating industry at a site called Anastasiadate. I came here to post about my experience to warn men about using this horrible website. But now I have been told my review of Anastasiadate is not public. No one can see what I have written about my experience. They have hidden the review without telling me. When you click on this link nothing is displayed,

https://www.sitejabber.com/reviews/www.anastasiadate.com#1234

And my friends from vk have come here and they can't see my review either. So sitejabber appears to be in collusion with Anastasiadate to hide negative reviews of the site. My experience is legitimate. Anastasiadate took thousands of dollars from me only to give me the experience of dating women who were paid to be at the site. I have complained to Sitejabber support twice. And I have received no response. They refuse to post the very damaging information that I have on this service. I am not the kind of man who complains easily. But this is a situation that could become dangerous for men who try to date overseas. I am going to post reviews of sitejabber in as many places as I can. This review service cannot be trusted.

Thank you.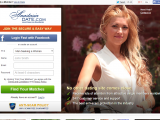 AnastasiaDate
Hello everyone. I was told to come here and post a review. Apparently, Anastasiadate staff have been posting at review sites like sitejabber to claim they are a legitimate. Well, they are not. My story;

I had used AnastasiaDate before in the past, several years ago, I came to Kharkov to see a lady. After months of love letters, chatting, and phone calls, I came to Ukraine to see what I thought was a lady who was interested in me. I came and met a complete stranger. Nataliya was cold, distant, and seemed like a totally different person. I was frustrated and I told her so. She said that maybe after a few visits, she could learn to like me. That of course, was not enough for me. I left the site for awhile and used other services. I came back after several months with a different strategy. I would try to talk to several different women. Maybe if I talked to three or so, I could find out which one really liked me and then find love. So after a few months, I came back to Ukraine again. I met one lady in Kharkov and two in Odessa. It was just a bigger disaster. The lady in Kharkov was nice enough, I guess. But she wanted an iPad. I left Kharkov disappointed of course. I took my hopeful expectations to Odessa, I spent a wonderful day with one lady. But she wanted me to buy her some really expensive shoes. I refused of course. We parted on good terms, but the next day the interpreter informed me that she has decided to back to her old boyfriend. Now, I am sure she never left him. I met the third lady on the last day, we had a nice brief meeting. And she did not ask me to buy anything. So we decided that we would try again on the next trip.

I should add that the ladies never really asked me for anything. She just shops and picks up different items. The interpreter asks for her. I came to Ukraine with such high hopes after spending thousands at this website. I arrived at Ukraine only to be greeted by women who seemed to be complete strangers and outrageous rates for cabs, interpretation, and other services. It was horrible.

Still not having learned my lesson, I returned again. This time I met one lady in Kharkov and returned to Odessa to see the lady from my previous meeting. But of course, I ran into the same thing. It was as if the person writing me the letters and the person I met were two different people. There was no warmth, nothing familiar. They were just professionals handling me.

A couple of months ago. I met a ballerina who lived in Kharkov. I know. I was stupid. But I sent her information to a friend of mine, I wanted to see if this was a real person. He gave me her vk profile. So I contacted her. To my surprise, I received no response at all. Her name is Nataliya Kostetskaya, profile 1696464. Her vk is https://vk.com/natik_kos.

Her twitter is https://twitter.com/NataliKosteckay

Her model account; http://podium.life/edit/personal/2494756

Instagram; https://www.instagram.com/nk_top/

Her facebook; https://www.facebook.com/natikos1207

The facebook account is important. She admits to being in an "open" relationship. I was given the photos of her with her guy. I uploaded them to this review for Anastasiadate. I think you have to scroll to the end to see them. I don't know what to say. I feel so stupid for wasting so much money on an organization that was never even a dating site.

AnastasiaDate is the same as every other expensive Ukrainian dating site in this industry. You will get dozens of beautiful women wanting to talk to you every day. But it so expensive and nothing is guaranteed. I don't think the women are very honest. I have evidence that many women there have boyfriends or are married already. AnastasiaDate claims that they have exclusive women. I asked about this policy. Of course, they do not. You can find many women at their website at other places. When I tried to show the customer service agent this, he pretended not to understand me.

Well, there is a happy ending. I did find a Ukrainian woman. We will be married next year. After recovering from the lies and deception at Anastasiadate, I used a few other sites that were very cheap. I found a group on vk that helped me. They made recommendations and I found someone special.

I hope all of you men find a way around the scam industry. It is huge. You can write me messages here if you want. I don't know much, but I can point you in the right direction.

I have hope that I can find someone again. Anastasiadate is such a bad place. They should ashamed of themselves misleading men and charging so much money. Their customer service is so bad and they services are questionable at best. I have downloaded ads from the internet that show they are paying women in Ukraine to talk to men. None of the women I dated were attracted to me in person. They only seemed attracted to me in chat or in email.

Is my review visible?
Tip for consumers: Please do not use it. Find a better, cheaper site. One that is a safe.

image coming soon
Elena's Models
Of course Elena's Models is a legit site. I am African-American. I met a very young, sexy, beautiful blonde in Moscow through the site. We went on a real date. Not the fake ones you get schooled on at AnastasiaDate, UaDreams, HotRussianBrides, Veronikalove, etc. I have been to about four of the big scam sites. I have spent a few thousand and basically got ripped off. I am lucky though. I have heard of men losing much more than at these sites. The women at the site are real. But of course, there are scammers there. You just have to ignore them. Elenasmodels does not pay them, so sooner or later they ask for money. As for the negative reviews, use common sense. Some men don't like the mail order bride industry at all, so they make reviews of all the sites. But if you see a guy giving AnastasiaDate and UaDreams good reviews while giving Elena's Models bad reviews, it is bogus. The scam sites really hate Elena's Models because it is the most famous of the good sites. I stopped paying for Elena's Models long ago. But I can go back and check my account, email women I have talked to in the past and try to date women who are still looking. . .without paying a dime more.

So it is your choice. Spend 100 bucks or so at this site, or spend 4K at UaDreams or AnastasiaDate.

image coming soon
HotRussianBrides
This site is so bad. Can't really call it a dating site. It could be called a sex cam site or something like that. But there is no dating or marriage happening here. I foolishly went to see a lady in Nikolaev. Viola, she was really beautiful, but I found out she had a boyfriend. She never cared about me. All she wanted was the money she received from me chatting with her. I remember on day I blew over $100.00 just talking to her in chat. Then I found out she was dating a buy named Anatoly Maestrenko.

You can see them together here.

http://vk.com/id101008814

HotRussianBrides stated policy is that they do not give refund and they do not guarantee anything at the website. They also do not provide you any information to check the ladies on your own.

So basically know that 98% of the women there are there because of the money. If you chat or write letters, they get paid. Other than that, they want nothing to do with you.

I probably paid 2k to the site since I was there. I can't tell you how embarrassed I am over this.
Tip for consumers: Don't.

The pic is Viola and her guy. . .
VeronikaLove
Garbage. Fake. Total BS.
Bruce Has Earned
116

Votes
Bruce hasn't received any thanks yous.
Bruce doesn't have any fans yet.
Bruce is Following
5

Users
Similar Reviewers on Sitejabber
bunch of the reviews are disappearing, I do not know if they need to confirm but I waited almost...
well yes it is good you take reviews about website to hold a point of view but your reviews are...