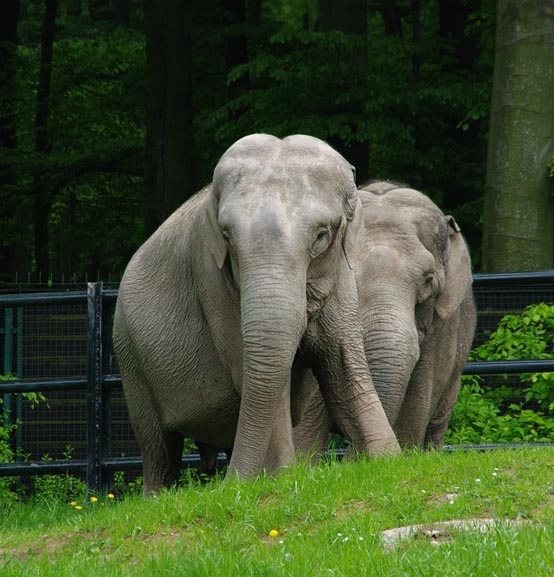 Brie F.
1

Review

43

Helpful Votes

0

Thank Yous
Experience: Shopping, Clothing & Fashion
Member since August 2014
Reviews

1

First to Review

0

Votes

43

Very Helpful

42

Funny

0

Fraud Buster

1

Great Find

0

Well Said

0

Thank Yous

0

Fans

0

Profile Views

515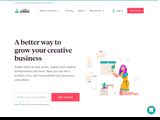 Zibbet
I know you have never read a review like this. It is most important for Jonathan and Andrew to read. I have been a seller at zibbet for 10 months, with only one true sale. Nobody can say I didn't put the time in either. I have been researching, learning to take great pictures, getting involved in conversations, making items, advertising, blogging, and keeping up a facebook page, working on all this 5-12 hours a day, everyday of the week. Yes, people buy lots of my items, all the time, but not on zibbet, because they have told me its too confusing, and now with the "new zibbet" is even more confusing! They look and are gone. Yes, my stats are up every month, but that is it. The day, I got a sale on zibbet for a made to order item. It was shut down for about 2 days for a "new zibbet". Thank goodness I had already had another way to contact the customer.
Remember how I said, I got the year for all the extras. Well the "new zibbet", doesn't have the extras right now that I used all of time. It was the reason I got the year!
Once I said I am moving to Etsy, I am now picking up more business, and attention.
I have gone through hundreds of shops on zibbet and found that they have many sellers, but have you really looked at the shops? They have little or no sales, some have 1-3 items, some have 20+ pages of items with no sales, some websites just advertise on the site not selling. My business hasn't been good because of all this, that is why I am moving. The only reason I have stuck around this long, is because I payed for it, but now have had it.
I did contact zibbet and they did nothing, and made me even more mad, zibbet only had excuses.
As I do know a lot about owning a business (not because of this one). I will own a lot more in the future, and none will be run even close to how zibbet is. A little business advice, don't go by the usual 'business rules', the key is going more than an extra mile, even if it cost you more, because in the long run it will very much pay off. No matter if you are a big or small business. Don't see stats, see people. I don't know if you know this, but in social media you are known for not listen, and not fixing problems. That is why you are not becoming more successful.
Zibbet, you should be getting this review; please jump through hoops if you have to, to get this to Jonathan Peacock, and Andrew Gray.
Jonathan, Andrew, I say this with all of my kindness, the way you can make it right to me, is please take my advice to heart. It has been tested and proven that it works. It hurts to see that you haven't challenged yourselves. I don't like seeing people short themselves. I believe everybody should challenge themselves more than this. I challenge you to look over zibbet, your customer service, read every thing that comes into zibbet (yes it is time consuming, but worse every minute), every part, big or small of your company and use that advice within the next year showing a difference. So when you are done reading this, please call a meeting to do so. If I ever had a good experience with zibbet, I would say so, but being completely honest I haven't.
Jonathan, Andrew. I will keep my eye on zibbet to see what is to come. If you make this right, I will come back to zibbet in the future, with many more different shops. I hope this review changes your life in some way. I also challenge you to do something about this if you haven't yet, I'm not saying do what they are asking for, I'm saying make it right. http://anyoldtime.blogspot.com/2014/02/jonathan-peacock-and-andrew-gray-of.html also read August 1, 2014. I did not mean to find this, it just came up typing your name in, but it is an eye opener to everything I have noticed myself. I'm not trying to find negative things, but you need to listen to customers to get the good reviews. You have to work for them. You have bugs in your system, not small either. Everything they say has happened to me within 4 days.
To do this, would be the right thing to do, please show your soft side for a change. Your business depends on it. I am not in my 30s, or 20s yet. You are the example. Recently my grandpa died, and at the funeral all people had to say were nice things about him, because of how he lived his life. Have you ever met one of those people that were nice, loved people, cared, stood up for what they believed in, worked a job in their 90s just to be around and helping people, went over the extra mile for people, do little for themselves, but everything for others, believed their was a good in everyone, never complained about any of their own pain, but when others were in pain you can see it all over their face? Well that was my grandpa. What do you want people to say about you? I hope this gets to you emotionally in some way or another. I am writing this in a public area, because last time I contacted you wasn't productive. I have cared so much to have taken about 3 hours writing this, please don't throw it aside like it is nothing. I will also be sending this to you personally. This could be a huge breakthrough for you, if you just listen. Thank you everyone that reads this for you time.
Brie hasn't received any thanks yous.
Brie doesn't have any fans yet.
Brie isn't following anybody yet.