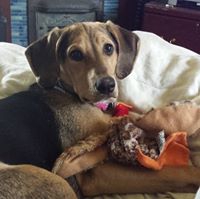 Brianna B.
4

Reviews

24

Helpful Votes

0

Thank Yous
Experience: Computers & Technology, Clothing & Fashion, Shopping
Member since April 2016
Reviews

4

First to Review

0

Votes

24

Very Helpful

23

Funny

0

Fraud Buster

0

Great Find

0

Well Said

1

Thank Yous

0

Fans

1

Profile Views

392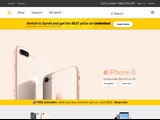 Sprint
Back in Nov 2017 I went into the sprint store because I was looking for a new phone service. They had a great deal advertised and it was just what I (thought) I was looking for. After several trips to discuss the costs and benefits I finally decided to sign up. The agent who helped me told me many times my bill was to be 150.00 with 3 lines unlimited, the phone and insurance and unlimited talk text and data. I left feeling really happy until my first bill came in. The bill was just over 200.00. When I called to inquire about the overage ( I just assumed a partial month was added due to billing cycles), but no the sales lady scammed me and totally lied to me and there was nothing they were going to do for me. I was not going to be helped, I spent several weeks trying to get the bill straightened out, but no one would help me. So I just had to suck it and honor my end of the deal. . .FOR 2 YEARS! Ok so I knew I was going to switch the second my contract was up. I have been paying the extra 50 some dollars Since November 2017. Tell me why, mid-contract, my bill jumped from 202 to 280? I immediately called and they gave me some BS about special promo pricing expiring. Ummmm Heloooo I signed a freaking contract! My bad I didn't realize I had to hold up my end and pay every month for the duration, but they are not beholden to the amount I agreed upon. What is even the point of a contract if they can charge me whatever they want whenever they want and do nothing to make the situation right? the customer service agent "re-worked" my bill and I am now paying "just" $5 more then the $50 more I was originally paying. So in summary I agreed to pay 150/ month, got scammed for 202/month, raised mid contract to 280/month and HAD to settle on 207/month? WTF is wrong with these corporate thieves? NEVER AGIAN WILL I EVER sign a contract with Sprint, EVER, PERIOD. Also I just want to say I have had cell phone contracts with other corporate companies since 1999 and the only time I had a overage is back in the archaic times of cell phone minute plans. DO NOT SIGN UP WITH SPRINT. THEY DO NOT HOLD UP THEIR END OF THE BARGAIN, BUT YOU WILL HAVE TO KEEP UP YOUR PART :-/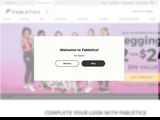 Fabletics
Ok, I get it: I sign up for VIP you charge my card every month. I can opt out each month at a time you say? Great, right? Hahaha. So I forget a few times, no big. When I finally decide to use my "accidental" credits I have accumulated I spend $79 of the $99, but you charge my card 20 somthing dollars? When I find out why I'm told that I have to use the exact amount of each credit (49) and everything over is not included. Sure I can go back and buy something else, but I only wanted that and I should have the entire purchase covered by money I payed already. Scam! I'll be sure to use exactly 49 on my next and FINAL purchase. Oh and dont forget to cancel you actually have to call in, because you can sign up online easy peasy but you cant cancel without extra effort....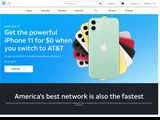 AT&T
Back in October of 2015 I had AT&T come out to install a bundle with Direct TV, and UVerse Internet and Phone. The procedure I was told, was to initially hook up the internet and phone, then a Direct TV person came out later that day to hook up the Satellite (they needed an internet connection for the Satellite connection). I was going to keep my current phone through the cable company, but use the UVerse phone service as a fax line with a new number. First off, they cut off my home phone service and changed my number rather than just installing a new line with second number. Second, when they were finished botching that job, the Direct TV installer showed up. I was informed, after having my landlord and husband work with him to find a suitable spot for installation, that they were unable to get a signal and the Direct TV Satellite could not be installed. They left.
I was told numerous times there was a 30 day "NO HASSLE" satisfaction guarantee. When I realized not only had they cut off my cable phone line and changed my phone number (which I never got back because whatever AT&T did prevented the Cable company from ever getting back my number), but the bundle I agreed upon (3 Services Together) was not complete, I decided I would just stick with my Cable Company and cancel the Uverse/Direct TV incomplete bundle altogether.
It took me over 12 service representatives to get nowhere, at one point connecting me to a Spanish Speaking Operator, who then transferred me to a book store. . .I even tried to call back after that! When I exhausted all my options I called back the installer, who contacted his boss, who got me on the line with someone who "SAID" they cancelled my service and I would receive NO bill. I was told how to return the equipment to the UPS Store and promptly returned the equipment. . .that day. . . less than 4 hours after the failed install.
Shortly after I get a bill for $81.96 and immediately called to inquire why. I figured the bill was just automatically generated upon initial installation and was a complete mistake, boy was I wrong. I was again told I had a 30 day satisfaction guarantee and was WELL withing the time limit, they told me they took care of the balance and I THOUGHT that was the end of it. . .
NOPE
Got a bill the next month, called again, same situation, we are sorry we have zeroed the balance and everything was taken care of. . .
NOPE
Got a bill the next month, called again, same situation, we are sorry we have zeroed the balance on your account and everything was taken care of. . .
NOPE
Next month: FINAL notice arrives in the mail. I spoke with a Gentleman in the Credit Dispute Department at AT&T to ensure this was taken care of BEFORE it was sent into collections. He assured me he had completely taken care of the situation.
NOPE
1.5 years later, after delving into my credit what did I find?? The unpaid balance from Direct TV. Funny because I never even got the Satellite installed in the first place. The only services I even had (for 2 Hours) was the UVerse Internet and Phone.
My credit score was very good, so I didn't even think there were any issues, Bought 2 new cars, no one said anything about any issues on my credit. I am in the process of buying a new home, now I find that I have an outstanding unpaid balance, of a mere $81.96. Not going to hold me back, but really AT&T? Really?? How are you even still in Business, how do you keep any of your customers when you make it near impossible to even get to the right person without jumping through dozens of flaming hoops??
My experience has highlighted some completely unacceptable business practices and even worse Customer Service practices of this company. If I were you I would stay as far away from AT&T products and Services as you possibly can. They don't keep up their end of a bargain and they can't seem to fix the simplest of problems.
Shame on you AT&T, Shame :-(
Tip for consumers: Save ALL documentation of bills, return receipts, agents ID#'s, reference #'s. . .you just may need them one day! Always ask for a final bill, showing a zero balance, not that it helped me with the company directly, but it will help when I go to the powers that be to fix my credit report.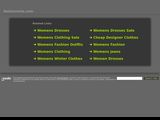 FashionMia
Most ridiculous site I've had the unpleasure of shopping at yet. Dress was sized 2 - 3 sizes too small, made from different fabric altogether, even the polka dot print was made of different sized dots and the trim was a completely different color completely. I even felt bad giving to the Good Will!
Brianna Has Earned
24

Votes
Brianna hasn't received any thanks yous.
Brianna Has
1

Fan
Brianna is Following
1

User
Similar Reviewers on Sitejabber
I was sold in a 18 month phone plan so I can purchase 3 phone in 2017 , now all of a sudden I'm...