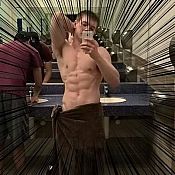 Brandon G.
5

Reviews

10

Helpful Votes

0

Thank Yous
Experience: Society, Computers & Technology, Entertainment
Member since January 2019
Reviews

5

First to Review

1

Votes

10

Very Helpful

8

Funny

0

Fraud Buster

2

Great Find

0

Well Said

0

Thank Yous

0

Fans

0

Profile Views

235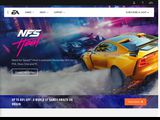 EA
All they care about is money at no cost, even if it ruins an entier game franchise they will be willing to do it if it will bring them the smallest profit, that normally ends up making less money than had they put the experience first and not micro transactions or money the first priority. SMH, I us to love this business but now it is not what it was in the past, it is a disgusting money hungry corporation now. I highly recommend shopping elsewhere, Their customer support is even a horrible process as they hire cheap people to save money at the expense of a customer's experience. :(
Thanks for taking the time to read my and many other people's experiences and I wish you the best of luck!
Tip for consumers: Avoid using anything that would give this company any of your money, you will just get stress, disappointment and wasted time in return, there are other companies out there that care about their consumers and the experiences they have, you do not deserve the headache that is EA and it's disappointing experiences as a customer.
HumbleBundle
This COMPANY IS DISHONEST! I gave my information away and made an account as they where giving a free game out, I try the game and the files did not download due to an issue on their website, I request for a key to the game as I tried the link through the email I got to download the game again and it won't let me download it, not only do they have my information and email that they can make money off of but they are refusing the give me a game promised from a recent promotion but they are trying to give me bs that the promotion has ended which I know they still have copies of the game. Chloe and Robyn from customer service are the ones that tried jacking me around, I plan on taking them to court over this as it is a complete BS SCAM! DO NOT BUY ANYTHING FROM THEM, They will sell your information and scam you out of something belonging to you. Save your time and go to G2A or another site that has better deals and more reliable support. As I said I plan on taking them to court, yes this can be avoided but what they do not get is if no one punishes them on their scams they will keep doing it. Good luck and thanks for taking the time to read this!

PS. They are refusing to give me the contact information for the head corporate office as they know damn well the BS they did. Also, I would have rated them less than 1 star but there is no option.
Tip for consumers: Just avoid the site and use G2A or another site that won't waste your time and steal your money, I do not wanna see these scammers take anyone else's money! For those who want even more accurate reviews read the reviews on yelp (and post there to help others from getting scammed by these money hungry people) https://bit.ly/2SmYwmS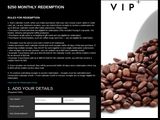 MyCoffeeRedemption
This site makes me sick to my stomach! We (My father and I) attended this seminar and where promised for attending the seminar we would receive a 250$ redemption card to buy coffee at Starbucks with, some DVDs about making money in real estate, a decent dinner and a chance at winning a laptop.
As far as the seminar goes: it was a waste of time and just a poor spokesman trying to sell us a $1000+ a membership for a real estate event.
About the dinner: It was a very small and cheap sandwich in a cardboard box with some off brand chips and a cup to get water from a drinking fountain nearby.
When it comes to the DVDs: Only a few people got them and they said they where out of stock for the rest of the people who attended.
About the computer: At the end a drawing was done for the laptop, the person that got it opened it for everyone to see and the laptop was a cheap off brand notebook laptop not even worth 40$.
And last but absolutely worst of all was the 250$ Coffee redemption cards: Which we where given a code and where told to go online, to the website to redeem it.
In which I did a day or so afterwards, according to the rules on the official Starbucks website I would receive a redemption card within 30 days that has a limit of 20$ per month with a limit of 250$ total.
2 months went by and I still had not received the redemption card. So
I called Starbucks to notify them that I did not receive my redemption card they began telling me how they do not give out redemption cards anymore and that I would have to buy the product (coffee) with MY MONEY and send them the receipt to get reimbursed. I am really not sure if Starbucks cut ties with Woobox (The owners of MyCoffeeRedemption) because (Scott and Amy) Yancey's enterprise stopped paying Starbucks what they where suppose to or what the deal was but I was not given what I (and I am sure many other people) were promised.
So to Recap: To everyone who gets anything from Woobox or Scott and Amy Yancey (from their TV show) in their mailbox or anywhere else I would highly recommend to not attend any of their seminars or buy any products from them.
I hope no one else was scammed by this and I wish you all the best of luck!
Thanks for taking the time to read this and I hope you have a great 2019!
Tip for consumers: I highly recomend you steer clear of ANYTHING from Woobox.com/MyCoffeeRedemption.com or Scott and Amy Yancey along with anything offiliated with them as chances are you will lose money, time and patience.
Good luck and have a great day!
Sitejabber
I have posted my first review on this site and it seems like a great site, I had a good experience! Their spell checker could use some work but otherwise I had no issues!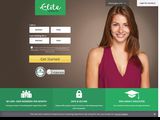 EliteSingles
I am disgusted by this website's actions.
I had spent 4+ hours making my account and after answering hundreds of question in detail I finish the account add pictures and such and find out that they ask for payment. No such thing was mentioned about paying to use on the commercial, main page or anywhere in the sign up. They do this disgusting scummy trick of making the person signing up, spend hours on their profile and once done spring 15+$ a month mandatory and the reason they don't mention payment until you are done with your profile is because they pray on the user getting attached to their profile and the time they spent on it and not wanting to lose it. I tried the "free" version which was horrible, almost no matches within 50 miles and all their pictures where blurred out until I pay money for a paid membership. SMH. I really wanted to give them a good try and after putting my credit card on the payment details I got the 15$ per month option ( 12 month membership) and they charged the card all 12 months at once instead of doing one month at a time, I then contacted the support requesting a refund and they said NO. They did something illegal and refuse to undo their actions. I now have filed a dispute with my credit card company and am waiting to get my money back. I would rate them less than 1 star but there is no lower value to rate. I was going to delete tinder for this app and was looking forward to it very much but after this I feel violated inside as I was looking forward to using this site very much. I highly recommend you DO NOT use this site or anyone they are connected to, I wish you the best of luck and I hope you find true love with a company that is honest and true to their word.

Suggestion for other alternative dating sites:

(Here are some suggestions: Pure is a hook up app that may be an interest to some of you and tinder is the best dating app thus far, I would give it a try if you have not. Good luck) Pure is paid for membership (they state that before signing up) (tinder is free and usable without spending ANY MONEY but they do have a paid option if you want to pay for additional higher quality options)
Tip for consumers: Get a new credit card if you gave them any of your card's information. You may see charges down the line when you cancled your membership over a yeah ago. I highly suggest you do not give any of your information to them as if you do not pay they will sell your personal information so either way they will make money off you in one way or another.
Brandon Has Earned
10

Votes
Brandon hasn't received any thanks yous.
Brandon doesn't have any fans yet.
Brandon isn't following anybody yet.