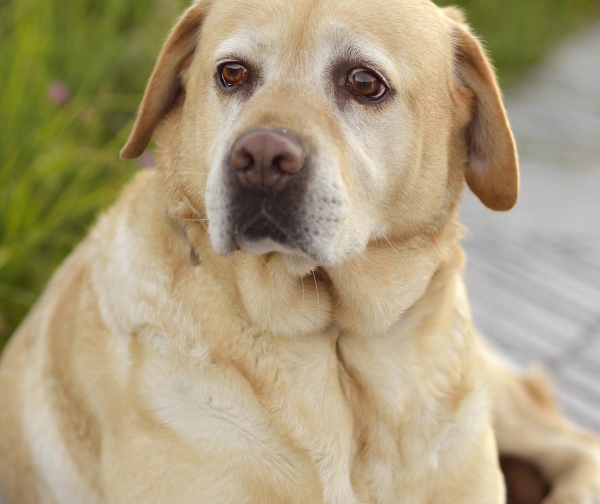 Bev S.
9

Reviews

13

Helpful Votes

0

Thank Yous
Experience: Computers & Technology, Entertainment, Health
Member since October 2015
Reviews

9

First to Review

1

Votes

13

Very Helpful

13

Funny

0

Fraud Buster

0

Great Find

0

Well Said

0

Thank Yous

0

Fans

0

Profile Views

973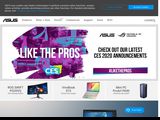 Asus
I bought my Asus PC to surf the net, blog, watch movies and a bit more. I debated to give it a 2 vs 3 stars. Because, it's been months but now I'm finally used to it, even now I miss my HP...So it's not all that. I do recall, when I first got it, I had serious issues and had to take it back to Best Buy technical station to have it looked at. Turns out the PC was rather complicated when it comes to simple functions, if you ask me. And that Windows 10/Corona installed was nothing but a Corona nightmare, let's not even mention the webcam and how to cut it on...And the fogginess of the cam.

It's been a very uncomfortable journey with this Asus PC. I never dreamed I'd miss my HP as much as I have. I debated whether to buy this one or stick with the HP's. My first choice was the Apple but for the screen size I insisted on having, was too expensive for my budget. Thought I'd try a different brand. The next time I will buy another HP. Let's just say, when it comes to Asus, "Simplification n Ease"...Are definitely not the right passwords.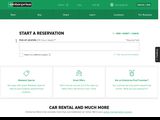 Enterprise Rent-A-Car
I found out their policies were a bit "bougish". I didn't find this out until my adult son, had a payment discrepancy with them. However, when I tried to rent a car from them, they told me, my entire household/address had been "black listed" from rentals due to the discrepancy or debts with my adult son, who lived at my address...(Which no longer lives with me). Well, regardless, my rant was...Why? Why did they punish me for an encounter with my adult son?

I'd been nothing but, an A-1 customer with this company. I have totally always regarded my end of the rental deals, and this they know. But I was told due to my son, I was not able to rent a car from them, assumingly until he paid his debt. I was furious, so I decided to confirm this ordeal with their Corporate Office. Far and behold, their Corporate Office vouched that, it was their rules and the associates had abided accordingly.

All the rep. could do was kindly aplogize to me for my experience, but it is...What it is. How unfair to penalize an entire household of adult members due to one "faulty" individual...Really? It's weird. It feels like some form of discrimination and I don't mean race. I can only be accountable for myself...No related grown ups. For Instance...If I apply for a credit card, my credit is not denied or accepted based on another adult; It's accepted or denied based, specifically on my credibility...Now that's the correct way for a real business to do business with consumers. The guy who made or wrote their company's rule/bylaw should be roasted.
Netflix
Netflix, just keeps getting better and better. I have the online version of Netflix and love it. So, I can just imagine the movies being sent/mailed out. The people who have the movies sent to them, have a wider and better selection of movies to watch. However, I'm quite satisfied with the online "line up" of movies. If you love movies and TV series, documentaries and lots more, you will love Netflix. They even have movie icons that you can create for each family member, that way each family member can keep track of their own movie selections. I can't do nothing but highly recommend them due to my personal experience. I love them.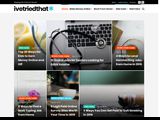 I've Tried That
It's a shame that some people will miss out on a perfectly great opportunity, by totally listening to the "failures" and disturbance of others; Who find it easier to criticise than to persistently learn, take action and work. With, Wealthy Affiliate, they even allow people to try as a Free Member and test drive their premium benefits totally free for 7 days. Then you still can remain a free member for as long as you like, you'll just no longer have the premium access unless you go premium. If anyone want to learn all there is to know about being an Affiliate or Internet Marketing, I would highly encourage them to try WA for themselves.

To go premium, It's one monthly reasonable price. No upgrades to worry about. Lots of training and resources, you can even "make it" off the skills you'll learn there, if you desire. You can make a little "change" as a free member promting WA., took a minute for me to realize that. Now, it's not a get rich over night thing, but it is something that you build, learn and earn over time, in my opinion.

Do not take the advice of others who have possibly broke rules by spamming or something, because they don't play that. Or don't pay attention, to those who were upset because they didn't make overnight money. They teach you to start doing whatever it is that you are most passionate about to make it, that way you'll likely stick with it longer.

However, for anyone who want to succeed in this industry, Wealthy Affiliate is the idea thing to try. I recommend just try them first as a totally free member, to see if you like it or not. You like it stay and succeed; You don't keep it moving, simple as that.

"Everything is not for Everybody"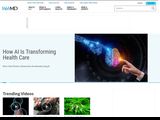 WebMD
WebMD is on top of it's game. With this site who needs a triage nurse (LOL). Triage nurses give medical advice or tips...This site gives so much insight on whatever your medical condition is. They are on point, when it comes to medical awareness and conditions. I would highly recommend this site to people wanting medical tips. This website is awesome.
Amazon
I love Amazon.There are tons of stuff you're able to find there. Amazon is great when doing comparison shopping as well. I remember wanting to buy this book that was advertised on TV...Only to search for that same book on Amazon, that was half the buy new and even cheaper used. I never buy without first checking Amazon or Ebay. Amazon will even allow you to sell your own stuff there to make money. Amazon is just full of value whether you are a buyer or seller. I love this place and would recommend it to others in a heartbeat.
Walgreens
I didn't think I would ever grow to love Walgreens.But over the years they have changed! Evidently they experienced a growth spurt and started appearing on every corner in my city it seems. Then lots of 24 hour Walgreens started up. Not to mention, the holiday hours they make accessible to people. I can remember last year around Xmas when most stores were close except Walgreens and Sams club. Yes, Walgreens has moved to a whole new level, from what I can see. They also run great sales from time to time. Great place to pick up personal needs and other items.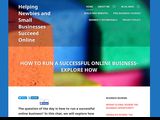 NeedBizAssist
Wealthy Affiliate is one of the greatest online places to hang-out to learn all there is to know about affiliate marketing and internet marketing. For years, I've grabbed the bits and pieces of how to make it online from various gurus. However, once I joined Wealthy Affiliate free membership and peeked into the value. It didn't take me long to figure out the hidden gold mine there. I went premium and have never looked back. I'm now doing the things I love doing that's "hot" and positioning myself for big time success. What a brilliant community and as I call it, "online learning university"...It's like a one place, stop to learn it all from A-Z. I would highly recommend anyone to try Wealthy Affiliate as a free member to "test the drive" for themselves. Really Cool Experience :-)
HealthBoards
I was banned due to a website submission. I realized it was solely my fault for doing so. Although, I thought I'd put my site in my profile only. Well regardless of where I put it, if they do not allow web links, it is what it is...I own up to my error. So sorry, I did that, as I will miss the community. Most were very helpful and concerned; I enjoyed the awesome tips. I would highly recommend this board to anyone. Just make sure you read their terms of service agreement and abide fully by it...You should be okay. Take care everyone and blessings!
Bev hasn't received any thanks yous.
Bev doesn't have any fans yet.
Bev isn't following anybody yet.