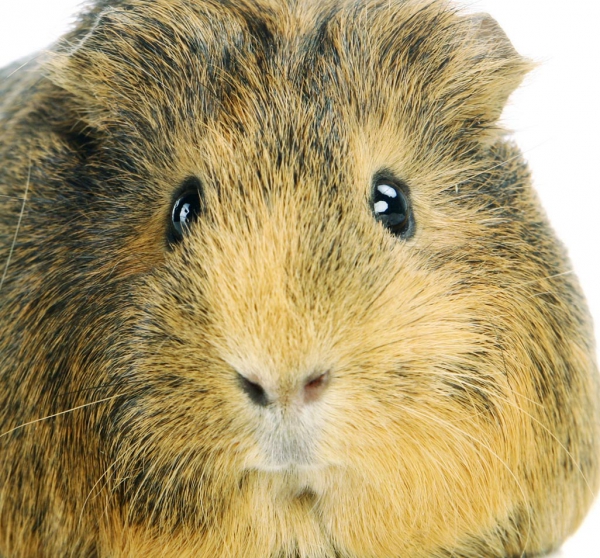 Barbara"Golfer Girl" C.
10

Reviews

10

Helpful Votes

0

Thank Yous
Experience: Finance, Computers & Technology, Home & Garden
Member since February 2016
Reviews

10

First to Review

2

Votes

10

Very Helpful

9

Funny

1

Fraud Buster

0

Great Find

0

Well Said

0

Thank Yous

0

Fans

0

Profile Views

780
About Me
I am a retired Insurance Executive with over 45 years experience in the health insurance area. I sat on the public hospital board for 10.5 years. It was very enlightening. This is the largest Public Hospital in the State of Florida. Sarasota Memorial Hospital has the lowest infection rate of any hospital in the Southeast. It specializes in heart, orthopedics, neurosurgery and it has the only neonate unit in a 5 county area. Because it is a public hospital people cannot be turned away. I am proud
How I Can Help
Insurance both medical, life and property casualty. Medical, know the area and have lived in Florida since I was 4 years young. I am now 66 years young. Florida has changed so much!
Interests
I love my wonderful husband first and foremost, I love my dog Chloe, I love family and friends.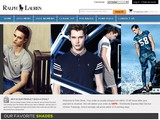 iPoloMall
They said they would send POLO shirts in 7-10 days with NO shipping charges if we purchased over $100. They charged 14.85 shipping. The ptoducts came in 3 packages and were Not the right color and size and the ladies Polo shirt never arrived. After repeatedly leaving email messages I must say they are NOT to be trusted or dealt with because they are a fraud and a slimy company, Don't waste you hard earned cash on them.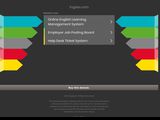 Ingles
Have had a rude young man in the deli who, even though I a woman had placed an order, This rude young man waited on a gentleman first. I also purchased PHYLLO for Greek Spinach Pie which had been defrosted and refrozen. It came out in crumbled pieces rather than sheets. It ruined my recipe. This store never has enough cashiers so I am always using their self chekout which as you know is hit or miss.

OBTW Their Pharmacy and the employees at the Pharmacy are terrifc. I will go to Bi-Lo for food and Ingles for their Pharmacy and wonderful pharmacy employees.
Amazon
I have always had good experiences ordering through Amazon.com. The products are from reputable companies and the merchandise is always as described. I never have to worry about having a problem with an Amazon Vendor because Amazon stands behind everything that is sold on their web site. Yippee. Great Company!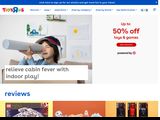 Toys "R" Us
We have 4 grand children so Toys "R" Us is a mainstay. The products are always in good order and arrive in a timely fashion!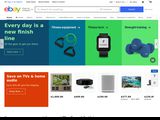 eBay
Ebay allowed counterfeit merchandise to be sold on their web site. I purchased a (supposedly) Odyssey Chipper on Ebay. I paid $149.99. When the golf club arrived it had a price tag on it that said $39.99. I then looked for the serial number that is on all legitimate golf clubs and was astonished to find that it was not there. I contacted the vendor who said no returns would be accepted. I then contacted Ebay and got NO response. I had used Paypal and a credit card so I put in a claim with both. I sent the pictures of the bill of sale and pictures of the $39.99 price tag on the club. It took 4 months but I I got my money back. This guy is still allowed to sell on Ebay. His name is FENIX. Stay away from this thief. I have also filed claims with the United States Post Office and the Callaway Golf Company that took over Odyssey . I also filed claims with the Internet Fraud Division of the Consumer Protection Agency. Stay as far away from EBAY AND FENIX as you can. Buyer Beware!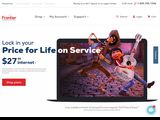 Frontier Communications
Sent This letter to the FCC and the Florida Department of Agriculture but not before we lost internet service for a day and then they turned off all our services a day before they were supposed to for summer vacation.

Bait and Switch Verizon Fios to Frontier Fios

We left Bright-House and went to Verizon Fios because we had struggled with Bright-House over pixilation on our TV and other picture problems, we had awful Internet service, even though we were promised speedy internet service, the telephone would drop calls and the security service didn't work. Bright-House came out to our house 9 times. Finally a contract employee of Bright-House finally, on Super Bowl Sunday said that the system would never work because we did not have a booster in the house and that there was too much pulling off of the system. He then told us that Bright-House was selling out to another company. It was at this point we decided on March11, 2016, of this year, to switch to Verizon Fios. All our neighbors were on Verizon Fios. We asked Verizon if we could put the Internet and the TV on vacation for 6 months while we ere in South Carolina and they said of course.

Since that time it has been a nightmare. Verizon Fios sold out to Frontier Fios and we have had to go through all the problems we had with Bright House. We now have painfully slow internet service, our telephone drops calls and calls do no not go through. Some times there is no dial tone and we have pixilation on the TV and the TV stops working all together. Today in preparation for leaving to go to South Carolina, we called to put the awful service on vacation hold. Our security works off the telephone so we wanted to leave the telephone on but put the Internet and the TV on 6 month vacation. This was what Verizon, on two occasions promised me that we would be able to do. Frontier stated that NO you can put all the services on vacation or none of them on vacation. We chose to put them all on vacation so NOW our security wont work. They want a reconnect charge when we get back for putting the service back on. The service charge will be $150.00.

Here we are having to go through this all over again. Why are these companies allowed to do this to us. They have a virtual monopoly. There needs to be some type of plan before they convert discussing how they will merge their systems. It is elemental. If you serve a large community of people who rely on your services you MUST have a plan that has been tested. These people are making an inordinate amount of money off us people. Someone needs to see that they in fact can provide the services they are promising.

This order was placed on March 11, 2016 and installed in March 14, 2016:

WE are paying $197.01 per month and do not feel that we should have to pay for a service that we will not be using. We do however want our telephone to be operable so that our security system functions.

Verizon held back information, that had we been told, would have caused us NOT to choose them as our carrier. We do not want to pay an early termination fee. We also want Frontier to honor the commitment that Verizon made to us to allow us to keep our telephone on but put the TV and Internet on vacation.

Your help in this matter would be greatly appreciated.

Sincerely,

Barbara Corbett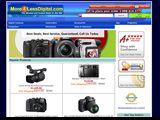 More4LessDigital
This company has many names. I am only going by what appeared on my Master Card bill. I ordered online a canon powershot elph 1300 camera. I did not hear from them from April 6th until I called them. The camera price was $129.99. I have the canon powershot elph 500 which I have had for 8 years. The man on the phone said that the camera I wanted, even though it still appears on their website, was no longer available. He said that he would send me a better camera for $20 more. I said no. He said that for all my troubles he'd send it for $10 more. I was hesitant but I agreed. Well what appeared on my credit card that day was $149.99. I called and they hung up on me. I called again and when they saw the number on caller ID they put me on forever hold. I used my cellphone and called them again. In other words, I tied up all their lines. They finally answered. I told them that I did not want the camera but he said it had already been sent. When the camera arrived 6 days later by UPS I wouldn't accept it and told them I did not order a $149.99 camera. UPS said no problem. This is called Bait and Switch and they are CROOKS. (plain and simple)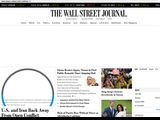 The Wall Street Journal
I like to keep up with current events, new technology, what my stocks are doing and this is the only paper I'll read. We call all the other papers mullet wrappers. The other papers like the New York Times are too slanted politically for our tastes. Their is nothing like honest journalism. People NEED to see both sides of the issues. I like to hold, feel and cutout (good articles) and the online addition just doesn't cut it for me. I often will find an article that's relevant for my kids, they don't have the time to read the Wall Street Journal cover to cover) so I send them articles they can use in their daily lives. Best paper in the market!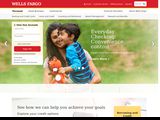 Wells Fargo
It's hard to have a relationship with a bank when you get a different person each time you visit. Since my husband and I do not have a mortgage we have never had to deal with a Bank Officer. I had decided to put a substantial amount of my funds in the Wells Fargo bank. We had been clients for over 20 years to this bank. They immediately pulled the funds from my Charles Schwab Account but still put a 14 day hold on my funds. I could not touch my own money. When I asked to talk to a bank President they gave me a (male) clerk. He was nasty to me. I have since moved my account to SunTrust Bank. They were WONDERFUL. They know how to treat people the right way! Yippee.........for SunTrust Bank.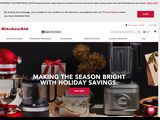 KitchenAid
We purchased a Kitchenaid Refrigerator from Rices Appliances in Bradenton, Florida. We have always purchased Subzero but were told that the $2500.00 Kitchenaid Refrigerator would be as good as the Subzero. We have never had any problems with the Subzero we have in South Carolina at our summer home. Within the first 60 days the ice maker broke down. We had it repaired but still had problems with the ice maker freezing over. Every 2 weeks my husband has had to dump the ice and use a hair dryer to unfreeze the ice collecting on the coils. Now the refrigerator is 22 months old and the ice maker has stopped dispensing ice. I called Rices and they said because we didn't purchase the extended warranty that we would have to pay for it to be serviced this time. I can't believe that we are having all these problems with a brand new refrigerator. We will never buy another Kitchenaid Appliance. We will stick with Subzero from now on out. The warranty on the Subzero is 5 years versus the one year warranty on the Kitchenaid Refrigerator.
Barbara Has Earned
10

Votes
Barbara hasn't received any thanks yous.
Barbara doesn't have any fans yet.
Barbara isn't following anybody yet.
Similar Reviewers on Sitejabber
Bought some toys for my brothers they were really happy with it and looks like it is made from...
Toyrus is super, and I'm anxiously waiting for them to come back. I liked the nearby store...