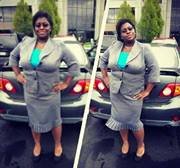 Ashley"AFaith" F.
9

Reviews

11

Helpful Votes

0

Thank Yous
Experience: Computers & Technology, Hobbies & Interests, Shopping
Member since January 2014
Reviews

9

First to Review

0

Votes

11

Very Helpful

8

Funny

0

Fraud Buster

0

Great Find

0

Well Said

3

Thank Yous

0

Fans

0

Profile Views

1,070
About Me
Technical Writer by trade, Dreamer by birth. I love to write and share my honest opinion, nuff said.
How I Can Help
B.S. in Technical Communications; product of the 80s, child of the 90s, grandfathered Millennial regarding all things technological. :-D
Interests
Astronomy Books World Wide Web People Mixed Martial Arts Exercise/Nutrition Graphic Design Movies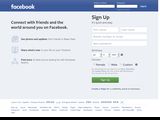 Facebook
No denying the popularity of this site. I personally just find it 'cool' not 'awesome' because if it disappeared tomorrow it would be no big deal.
It is nice to keep in touch with friends that live far away though. Since I'm one of the ones that moved away it's especially helpful to me.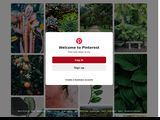 Pinterest
Love this site. I'm a digital hoarder so I rarely go back and actually use the great material/information I gain, but ONE DAY!
It's a great place to get and share ideas. Very visually stimulating.
I shoulda thought of this....*sigh*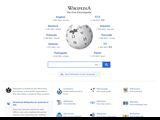 Wikipedia
Short and sweet; it's open to the world for edits but the staff is generally excellent at fixing/correcting/banning blatant mistakes and/or opinions regarding the subject matter. Just the facts.

That being said, it should not be considered the end all be all. Dare to use reputable news sites and/or *gasp* an actual book to conduct serious research.
Neopets
This site has definitely gotten better with age. I started out playing as a preteen, then my account got frozen because I tried to keep my brother's and cousins' pets alive. I took a 6 year hiatus to cool down and now I'm back! It's Nickelodeon owned and mainly a kiddie site so prepare to be censored to the fullest extent of the G rated law. But there are a ton of adults on this site and it's a fun way to pass/waste time but still feel like you're accomplishing something. :-D

Note: There are a ton of would be hackers skulking around this site waiting to steal your hard earned digital items, so a strong password that changes every few weeks is strongly suggested. TNT (The Neopets Team) takes hacking and cheating VERY seriously (so much so that the innocent man often gets caught in the crossfire). This is good and bad for several obvious reasons. So long as you remember it's just a game and that reality will always matter more, you'll enjoy this fun site. :-D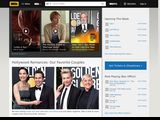 IMDB
It's not perfect and most bios and several movies are missing a ton of info but it's main usage is to check who played what character, least that's what I use it for. So as long as the crew list is updated, I'm happy. Don't believe it has a very big staff, think it's mostly run like Wikipedia, so you get what you pay for.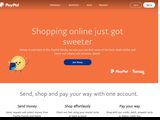 PayPal
I don't rely on this site fully for online transactions but I use it a lot for neopets.com and any random sites I come across that use it. I've never had a problem and have used them for years....approximately 7-8 if I were to venture a guess.
Amazon
No need for a lengthy review on this one. I've used Amazon for years and always have something positive to say. Great way to find things for cheap/inexpensive, you just have to wait a little longer to get it.
Sitejabber
Just joined so this is a novice review. I love the concept and it is sorely needed. The site itself could use some work. Two major issues, first come first served does not present a very accurate portrayal of some sites. For instance, the first review, good/bad/ugly or blatantly biased/unhelpful shows up first in a search, no matter what. Same goes for uploaded pics. Even if the picture has nothing to do with the subject matter.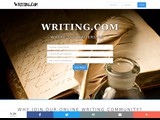 Writing.com
In all honesty I oscillate right at about a 4.5 with this site, I think it's way better than good but it's not perfect by any means, then again, who/what is?

LOVE the chance to enhance and really work on my craft. LOVE the diversity of all the users from all over the world. LOVE how involved the site creators, staff and moderators are.

If you are serious about getting involved and finding a place for honest feedback (some reviewers are better than others, but it takes all kinds, remember you get what you pay for and you can actually 'pay' for higher quality reviews if you don't want to put effort into participating in a review group) this is an amazing stepping stone. Several writing professionals are hidden among us amateurs (I'm amateur creatively but a technical writer by trade so I like to think I have a little something to offer) and basically donate tons of skilled time.

NOTE: You do NOT have to PAY for anything. I've been active on the site for over a year and have had a 'Paid Membership' for over 9 months. I have never paid a real dime for anything. I HAVE spent a ridiculous amount of time on the site though....but hey, I like writing! You "pay" for things with "Gift Points" that you can either purchase OR earn, through reviewing, winning contests, and otherwise being active. You DON'T have to be an amazing writer but you DO have to put effort into obtaining and earning advanced site features.

Another interesting feature on the site is 'Portfolio Colors'. You can't buy a color change, you have to earn it. Colors are black, yellow, blue, and purple (red is reserved for creators and staff) meaning author, preferred author, moderator, and....senior moderator respectively.

There is a lot of text on the main page but as a beginner I suggest focusing on the left hand panel and the rest will fall into place. It's really not that complicated but I can see how an anxious individual might feel overwhelmed.

The creators are constantly providing small updates and always looking for ways on which to improve, even after 13 years. I know of many sites that insist on operating the same way they did 10+ years ago. I give the creators' and staffs' dedication to changing with the times and continuous quality improvement 8 out of 10 stars. I withheld 2 stars because of time between major updates and lack of graphics, but it's a small writing site run by about 3 staff and a boatload of volunteers, so that's to be expected.
Ashley Has Earned
11

Votes
Ashley hasn't received any thanks yous.
Ashley doesn't have any fans yet.
Ashley is Following
2

Users
Similar Reviewers on Sitejabber
Facebook is social media site.Facebook without life less people.This site is digital marketing...
it is easy to find people,easy to reach other people and easy to communicate each other.it has...