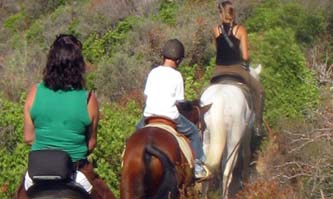 Ann O.
14

Reviews

54

Helpful Votes

1

Thank You
Experience: Clothing & Fashion, Home & Garden, Pets & Animals
Member since September 2017
Reviews

14

First to Review

3

Votes

54

Very Helpful

52

Funny

0

Fraud Buster

0

Great Find

0

Well Said

2

Thank Yous

1

Fans

0

Profile Views

782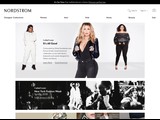 Nordstrom
I will often pay more at Nordstrom to purchase something that is less expensive on another website. Why? Because of their superior CS. I've been shopping there for years and I've never been disappointed. I hate to shop in person and do all of my shopping online - so much more efficient. I can shop at Nordstrom without fear of receiving a product that I don't like - for any reason - as they not only ship both ways, but are also extremely reasonable about returns. I have never placed a call to them and not spoken to a CS PROFESSIONAL. Thank you Nordstrom for your quality merchandise and almost unheard of these days, excellent CS.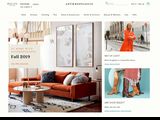 Anthropologie
EDIT: Unfortunately, I feel I have to downgrade my review below. As much as I appreciate help from management when I escalate a complaint, I shouldn't have to consistently do so, especially when it's their error. Anthro needs to upgrade their standards for employees, upgrade their training and do a better job of monitoring their CS people. Unless.... all the hassle is calculated to get a customer to give up? Also, some of their items now are of obvious and outstandingly poor quality. I wonder how they can, in good conscience, even offer them for sale - much less at the prices they do. I am giving up - on shopping there.

As we all know with retail these days, there is usually a huge disconnect between management and customer service. I absolutely love their style but, yes, their prices are high. I figure that I'm paying a little more for the style, which is unique. There is occasionally a lack of quality control, although if you read the reviews, you can get a fair assessment of a product. They do have good sales, but sale items get snatched up quickly. I've had some terrible problems with their customer service, but elevating my complaints to company executives results in amazing remediation. Despite said problems, I give them 5 stars, bc ultimately, they take excellent care of their customers. All of the above refers to online shopping. Their store in Milwaukee, WI is full of snotty girls who think they're "kewl." I don't go there very often.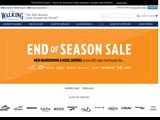 TheWalkingCompany
Another website that won't verify payment unless you give them your phone # - supposedly for security reasons, which I think is total BS.
Cancelled my order and I didn't find out for several days. They also lied and told me they sent me an email to let me know, which they did not.
I've spent thousands with them in the past, but I won't anymore. Plenty of other shoe sellers out there.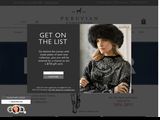 Peruvian Connection
Peruvian Connection's clothing is very expensive. Their high quality and unique designs used to somewhat justify an occasional "splurge" purchase. This is no longer the case. Materials have become extremely thin and cheap. Their return policy is a ridiculous 30 days. You'll find that many of their onsite (non-shill) product reviews honestly assess the changes in the quality of their clothing. How unfortunate that greed and lack of integrity are representative of this company now.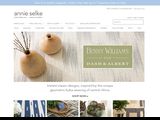 Annie Selke
First of all, I wrote to them bc I was unhappy that they were selling fur, and their response was that it was a mistake. I guess they think consumers are stupid.

Further to the above, I placed an order with them for a rug. They sent me the wrong rug TWICE. So, twice, I had to wrap the rug back up and drag it outside to be picked up. The CS person I dealt with was unbelievably stupid. I had to repeat myself often, and she was nonresponsive to emails. I finally had to contact my bank and the consumer protection agency to get my money back after 10 weeks.

Their response to the consumer complaint was rife with lies.

Very, very dishonest.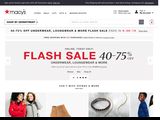 Macy's
In recent years, Macy's has stepped up their game. Although sometimes I wish they had a better selection of better quality items, I've been pleasantly surprised by many very reasonably priced purchases there. They are always a go-to, and their customer service has actually improved!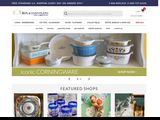 Replacements
I've bought from this site, as well as returned items to them. All transactions went well. Dishes were packed well. If you're looking for something specific that they don't have in stock, you can sign up for an email alert if it does become available. Website is pretty easy to navigate, although I will they had pictures of everything. I wouldn't hesitate to buy from them again.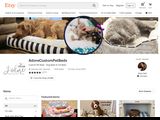 Adorepetbeds
Yes, they are not cheap. But I'm about to order my fourth one, and I think they are well worth it. You can customize the fabric, size, type of bed, etc. I love that I can customize the materials to match my decor, and especially that I can customize the size to fit in particular spots in my home. They preshrink the fabric (unheard of these days). There are multiple zippers to enable washing all parts. If you order or write to them, they are quickly and comprehensively responsive. The quality is superb. Highly recommend.
Tip for consumers: P.S. Don't buy on Etsy - I've made all of my purchases via their website.
Also, You might miss it, but after you choose fabrics, if you scroll up, you'll see a pic of what the finished bed will look like -- very helpful.
Also, be sure to check out the pics of pre-made beds, bc you can really see what the fabrics, and fabric combinations look like.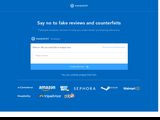 FakeSpot
What a joke. I bet it's owned by Amazon. Find a product on Amazon that has a lot of obviously fake reviews. Not too hard - there are so many these days. Paste it onto this FAKE site. See what happens. Unbelievable. Integrity is dead.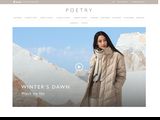 Poetry Fashion
Their clothing is expensive, but worth it -- very high quality. Quality workmanship, material, color. Their customer service is impeccable. Any problem I've ever had has been handled quickly, with class. Sizes do tend to run large, but they have a flat fee return shipping policy, which is wonderful. I love to shop with them.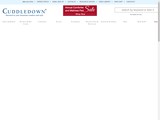 CuddleDown
This company must be under new ownership. It is NOT the company I dealt with many years ago. My last several orders have been disasters.

First of all, they LIE on their website about whether or not items are available, indicating that the item is "in stock." However, once you place the order, they then tell you it will be FOUR weeks before they ship the item. If you attempt to cancel an item and reorder something that actually is in stock (supposedly), they charge additional shipping charges. And their shipping charges are EXTREMELY HIGH - no doubt, they pad the charges for profit or don't offer their corporate rate, as most reputable companies do. I went around and around on the phone with one of their "customer service" reps about how it was "my choice" to re-order and, therefore, I had to pay the additional shipping. This after a previous CS rep told me to call back to get shipping waived. Unbelievable.

In the past, when I cancelled an order due to their error, they went ahead and shipped it anyway. I had to dispute that charge with my bank.

I ordered a cover from them, and THREE times, they sent the wrong size - labeled incorrectly. I finally tried to cancel and they fought me on it.

If you try to call regarding an existing order, you will get a foreign call center person that does not speak English well and cannot understand your questions. They just keep reciting from script.

They try to push their frequent buyer program, for which there is a charge, and which is administered by a different company. Impossible to deal with as well. Once they have your money, good luck getting it back.

I can't believe I was stupid enough to try again. Never, ever again. Disgustingly evil people.
Nordstrom Rack
Don't waste your time choosing items, bc you won't be able to check out. Just happened to me today, and has happened in the past (a while ago). I called them, and they admitted it is a long-term, ongoing problem. Such incredible incompetence makes me leery of placing an order that may get screwed up, and makes me very leery of letting them have my CC #. I love Nordstrom, but the Rack must be where they send people that can't hack it at Nordstrom. I won't try this site again.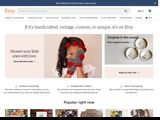 Etsy
Despite all of their BS proclamations to the contrary that they have a process to assist buyers who are ripped off, Etsy has - for years - allowed sellers on their site to lie about what they are selling, rip people off, and if a buyer asks for help, Etsy does NOTHING. If you're going to buy on Etsy, the person you are buying from can send you nothing or send you something completely different, and you will lose your money. In addition, look at their review process closely. No review after a certain amount of time. Can't review if you've filed a complaint. Can't sort reviews. And, I provided Etsy with email exchanges that proved without a doubt that the seller stole $60 from me. Etsy just "closed the case."
PLEASE NOTE: Etsy's policy is that buyer pays all shipping costs, there and back - even if seller lies to you to get your purchase.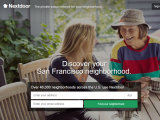 Nextdoor
It could be so great, but it's so not. Posts by people wanting to sell their crap: oils, cookies, massages, etc. are not banned. Complaints to them about this were ignored.
And, as someone else indicated below, because they have local yokels running the show, I've often seen that people with opposing viewpoints to those LYs (a certain church, for example) are offensively bullied onsite -- over and over, without recourse.
People are better off starting a group on Facebook or Reddit.
This site is deceptive and poorly run.
The cat catcher post below breaks my heart. That should tell you everything you need to know about this garbage site.
Ann Has Received
1

Thank You
Ann doesn't have any fans yet.
Ann isn't following anybody yet.
Similar Reviewers on Sitejabber
My husband got my wrong size shoe and the company no longer had my size so, I waited until they...
I saw a nice dress online so ordered. Good thing I was not disappointed. The clothe was very soft...