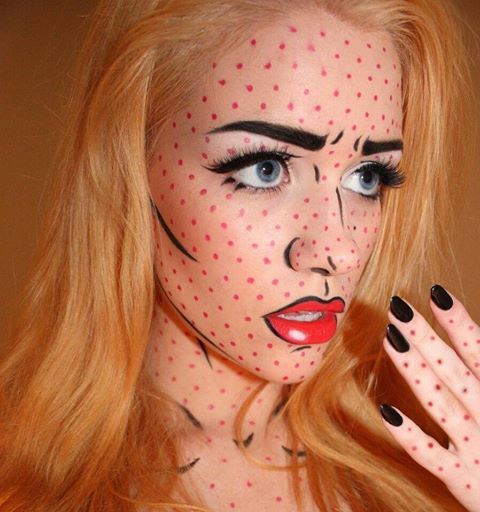 Angie"AngieGirl" S.
10

Reviews

66

Helpful Votes

0

Thank Yous
Experience: Clothing & Fashion, Shopping, Computers & Technology
Member since March 2015
Reviews

10

First to Review

3

Votes

66

Very Helpful

62

Funny

0

Fraud Buster

0

Great Find

0

Well Said

4

Thank Yous

0

Fans

1

Profile Views

1,072
About Me
Just a girl....named Angie....lol
How I Can Help
I can help by always posting honest reviews w, hopefully, all the needed details to help one make good choices.
Interests
I'm old Greg! (Youtube it. Trust me. You'll either laugh or be blown away by how nutty it is!) ;o)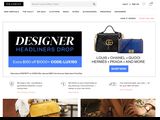 Tradesy
The headline says it all. It's not worth it most of the time. Plus their search engines are so jammed up w improperly organized products so if you search for dresses you end up wading through sunglasses, ugly Kmart blouses in too small sizes, and hopelessly destroyed Louis Vuittons for still close to a grand instead of only dresses. My fingers hurt every time I shop here. Not worth the pain especially with price gouging.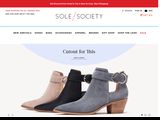 Sole Society
The quality of these shoes is the same as the cheapie discount sites so why did I pay $70 for a pair of wedges? RETURNED FOR A FULL REFUND. I will not be purchasing from this site again.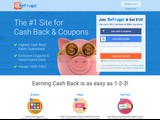 BeFrugal
I did a click through from a popular coupons page to get coupons for Coca-cola and it automatically started downloading an app that changes my Toolbar to have their app monitor my usage, send pop-ups LIKE CRAZY, and has more pop-ups at the top of the screen in my toolbar area. I can't read a lot of what is on my pages now for all the pop-ups and it has locked up my computer to the point of needing to shut down and restart. I tried removing the app but still am dealing w pop-ups. Now I have to have my laptop that I also use for work wiped. There goes three years of work that I now have to back up on a hard drive that I had to purchase for $80. All that just to save a few buck?! What a pain in the you-know-what! Soooooooooooo NOT WORTH IT.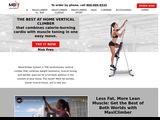 MaxiClimber
I ordered the Maxi Climber online and waited for its arrival. When it arrived, the directions said there were supposed to be parts such as screws, nuts, bolts, etc in a bag. There was no bag though. This was very confusing for my bf who was the one who was attempting to put it together. Without checking behind him (I didn't want to insult his competency level bc he's a little sensitive and I was trying to be supportive), and the package having arrived on a Friday I had to wait until Monday to reach their customer service department. Once I did the lady I spoke to very quickly informed me that as of a week prior to my receiving the order they had changed things up a bit and now the products come w the bolts, etc already in it! lol! I lost three (almost 4) days of the contractually agreed upon 30 days to test it bc I didn't double check it myself. Arg to me! lol! The only reason I took one star off was bc the directions needed to have been updated along w the product change so...uh....less than mechanically inclined people, such as my bf lol, can figure it out more easily. Otherwise, honestly, for the price it's not a bad product. It does seem a little cheaply made and hallow and wobbly, but, again, for the price, I still definitely recommend it! After-all, the 3-4 day loss WAS on our part and not really theirs and w regards to the quality of construction--for less than $300 it's still a pretty decent deal.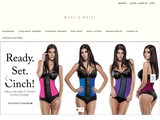 What A Waist
I wrote this company a month ago asking if the corsets were adjustable. No response. At all. So I went on the site today and there was no phone number to call so I tried their live customer service. After waiting for an hour and a half w the timer saying 6 minutes the entire time, I FINALLY get this chick named Victoria to "help" me. I asked a simple question - is it adjustable. She kept asking for my bra size. Why do you need my bra size to tell me whether or not the garment is adjustable? It's a yes or no question! Still, she insisted that that's just how they do things. Please explain to me why you need my measurements for a yes or no question bc that makes no sense to me. Either the garment was created adjustable or it wasn't. Period. 23 minutes after my initial inquiry I finally gave up on the incompetent person they have working for their customer service department and decided to purchase my garment elsewhere. For $140 you'd think they'd at least have on the website whether or not the darned thing is adjustable or, at the very least, hire someone who has decent enough communication skills to handle your customer service needs. My bra size has nothing to do w whether or not their product is adjustable and I feel more than agitated at having been jerked around and left hanging for nothing. I shouldn't have to quit the conversation, walk away from my computer and purchase through someone else simply bc your customer service is so terrible. :o( I REALLY wanted this garment, too. I talked about it non-stop for a month bc I wanted it so much. Now I have to get from someone else and who knows if their product will work as well. Not cool!
Amazon
I absolutely love Amazon.com! No matter what you are looking for, you can find it here. If Amazon Ain't got it, it ain't gonna get gotten! *lol* *jk* Seriously though, I love what a wide selection of products and sizes they have. OOOOOH and I love all the filter options to really help narrow down my search! That's super appreciated! True, some items are Buyer Beware, but that's the same thing from anywhere you go, especially online so I have no problem w that. :o) Besides, the challenge is kinda fun! :o) Amazon is literally the overall best site for most any need that may arise, and w such competitive prices and the ability to price compare I know I'll get what I am seeking at the best possible price. Thank you Amazon for being awesome!
Tip for consumers: Read descriptions closely, always do a closeup of the garments or items you are viewing in order to check the quality, always read reviews, and don't be afraid to ask questions. Most everyone is super nice! :o)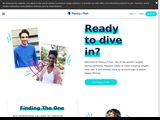 POF
This site is great if you liked being catfished. It's full of nothing but fakes, wanna be sugar babies (both male and female), pervy guys who send you dirty messages and D pics without my ever having spoken to them before, and people who look NOTHING like their profiles. I went on four dates from that site. Two were 40+ lbs heavier than their photos (one of them I went out w a few times anyway but he turned out to be a falling down drunk who was stalking and harassing his ex-gf so badly she filled a police report that ended in the guy in question being served WHILE I WAS THERE!!!!!! Two years later, this same guy is still stalking me and has shown up THREE TIMES in another state outside my home. I've since also filled a restraining order against him.), one was a good 15 years older, and another tried to steal money out of my purse while I was in the restroom! I tried talking to a few others but they blatantly had serious issues (convicts w multiple arrests, guys without jobs who still live w their parents, and let's not forget the guy who turned out to be a bisexual pornstar! EW!) WTF?!
Stay away. Seriously. E-Harmony or the good old fashioned face to face is best. POF officially scares me.
Tip for consumers: Just stay away. There are better places to meet a higher quality of people.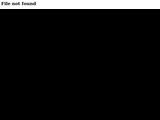 Victoria's Secret
I love this company. Their clothes are super cute, fit true to size, and last a surprisingly long time. I usually wear my jeans out within a year but all my VS jeans I've had for many years and still am enjoying them! :o) The only reason I *almost* gave them 4 stars is bc they do not cater as much to the larger breasted women as they used to. I'm a curvy gal and I would like more options for undergarments without having to go to UK websites. But heck, no one's perfect and above all the other companies I truly love their products all the way from their clothing and lingerie to their cosmetic, body lotion, body shimmer, self-tanner or fragrance! What a great, well-rounded company! They truly encompass all the lovely portions of being a soft, sweet-smelling feminine gal. :o)

P.S. If they people at VS see this review, can ya'll please looking in to bringing back the knee-high Sketchers boots w the 4(?) inch heel? I went through 3 pairs over the years bc they truly were the perfect boot! So comfortable, even for all day wear! :o) Thank you!
Tip for consumers: Def worth the money and time! Great company!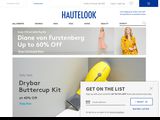 HauteLook
Their site is difficult to navigate if you are looking for a specific item. I went there looking for just a basic black boot but good luck searching their site. Their categories are organized by events that end every day so even after I managed to dig through all their oddly named and not entirely descriptive categories, by the time I came back the next day to order the items I had picked out the "events" were over and I was unable to purchase my items. Less than 24 hours and I can't have them? WTH?! No search engine, oddly named categories that group all kinds of items you don't want to dig through (like seeking shoes but being forced to dig through dresses and accessories), no way to narrow down a search, a constantly moving timer, and department store sky high prices? No thanks!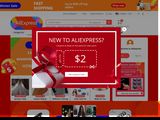 AliExpress
"This company does not care about their customers at all. I tried to use their site to find a pair of boots. Their search engine filters do not include a size 8 option at all. It goes: 7, 7.5, 8.5--totally skipping a size 8. I tried searching on my own but every cute pair I found was not available in my size. Erg. I tried contacting customer service to let them know so they could improve their website for future use but all I got was the run around--a bunch of links that led to other links that didn't even work. No way to contact them directly. I tried using their customer service app but their rep told me they are only a third party and couldn't help me. Seriously? Why hire Customer Service that can't, well, Service the Customers?! Against my better judgement I still spent an hour digging around on their massive site (Their site is like a Sam's Club or Cost-Co bc they carry everything under the sun so there was a TON of crap, emphasis on overpriced crap. Seriously.) trying to find what I was looking for. I found a pair of boots finally that were good enough to meet the purpose for which I was purchasing them and I followed through w the purchase. A month had passed and I still have not received my boots. Once again, I tried going through the run around ring to try and contact someone but to no avail. Again I tried their third party Customer Service reps and had them tell me, again, that they didn't know anything about it and couldn't help me. This is twice that customer service told me they couldn't help me. In other words, now having been FIVE WEEKS since my order, I realize they are a fraudulent company and they have stolen my money. DO NOT USE THIS COMPANY EVER! I went back and checked reviews and son of a b word if there aren't a ton of reviews saying that other people were ripped off, too. NOT COOL! "
Tip for consumers: DON'T USE THEM AT ALL!
Angie Has Earned
66

Votes
Angie hasn't received any thanks yous.
Angie Has
1

Fan
Angie isn't following anybody yet.