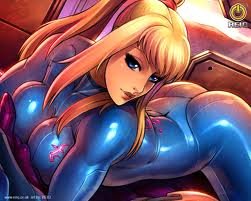 Andrey"Zachary" L.
12

Reviews

47

Helpful Votes

0

Thank Yous
Experience: Entertainment, Computers & Technology, Hobbies & Interests
Member since July 2011
Reviews

12

First to Review

5

Votes

47

Very Helpful

42

Funny

0

Fraud Buster

2

Great Find

1

Well Said

2

Thank Yous

0

Fans

0

Profile Views

1,649
About Me
I love Busting frauds and rewarding great sites.
How I Can Help
Surf the Internet all the time and always do research before testing new sites.
Interests
Zero Suit Samus & Coco Nicole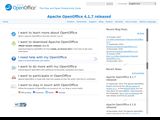 OpenOffice.org
OMG. I had the most annoying experience with Open Office. I would give it one star if it costed anything. First off just from the look of it, it look very outdated, compare the newest one OpenOffice to Word 2010 and you'll know what I mean. I strongly recommend getting Microsoft Word 2010 or 2007 at least instead of OpenOffice. I know Word is around 100 dollars but I used OpenOffice and I bought Word b/c I disliked it so much. Microsoft = User FRIENDLY. OpenOffice = User ATTACKER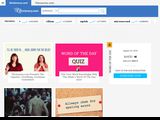 Dictionary.com
Not much to say about it. It is a dictionary, has all the words and all. I have no complains so I give is four stars since it saves me the money to buy a new dictionary and time to look up a word.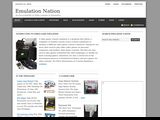 Emulatorzone
This website is really nice. It is safe and free. It offers emulators for video game console. In case you new to Emulator, an emulator is basically a console you are downloading onto your PC. For example if you want to play Wii games you would get the Wii emulator. It lost a star b/c they have no Roms or Iso Files (basically the individual game you are downloading to you PC) or Tutorials b/c they can be seemingly difficult for newcomers. If you are planning on getting an emulator for newer consoles (i.e. ones that uses disks) then you can avoid the Rom or Iso file frustration by inserting a game disk for it. If you are here for older games like the Nintendo 64 or Gameboy Advance then you need the Rom file which they don't have. Don't thret though b/c another site called CoolRoms do and I recommend checking them out (I did a review on that site too). Keep in mind CoolRoms doesn't have all the Games for every console either, however they do have every game for the Nintendo 64 and Gameboy Advanced so I recommend getting those. If you are having troubles using the Emulator or Rom/Iso files check out tutorials on YouTube.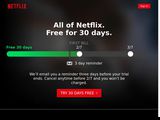 Netflix
This site is moderately expensive but they are truthful about every word. However you need to have high computer setting for it i.e. you have to have Windows 7 and high speed internet etc. I recommend tubeplus. It is free and also has all the new releases, granted their quality isn't the best and their advertisements are annoying but I still highly recommend checking Tubeplus before using Netflix.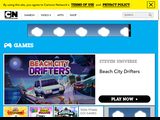 CartoonNetwork
It is a good website if you are into the cartoon network channel. As a kid I used to visit here all the time and play their games, I remember when they bragged about having almost 100 games and now they have 300 + games. The games are fun and they have a lot of their shows on it as well. It lost a star b/c unless you have really high speed internet expect to wait a long time for loads and advertisements (b/c they over do the advertisements, 30 seconds for every other game, WAY too much).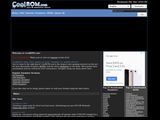 CoolROM
Excellent website. It is safe and free. They have emulators for a lot of the older systems, snes, n64, gameboy etc. The reason it lost a star b/c of the fact they have no tutorials which would be helpful to a lot of newcomers (YouTube has great tutorials) and they are missing a lot of software. For instance, they have the emulator (technically the console that you are downloading on you PC) but sometimes they don't have the Rom or Iso files (technically the individual games you are downloading on to your PC) and Visa-Versa. Oh and a lot of the 6th gen console emulators are really hard to use like the PS2 but once again they have tutorial on YouTube. So if you are looking for older console games to play I recommend using N64 and Gameboy Advance to start with. They are the easiest to use and the site has all the games for it. In ten years this site will be a legend and most likely still running.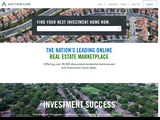 Auction.com
This site is "ALMOST" a scam. I say almost b/c you can buy something from it and they are honest about the property (usually, about as accurate as eBay and Amazon) and you know the price. You won't be happy with this website or product, trust me. If you are on this website with high hopes to buy a cheap, good, property then you are fantasizing. Here is how it works:

You buy some bids (very expensive):
Find a great property and place your first bid. (say 1,000)
You get extremely lucky and no one else notices (this is best case scenario)
Bank selling the property notices and the computer automatically starts bidding.
You, thinking this is someone else tries to outbid it. (You can but the computer won't stop until the bank is satisfied with the price that they want to sell, since they are controlling the computer bidding against you).
So in the end if you try to outbid it you will not pay 1,000 dollars for a 150,000 property but from 100,000 (if the bank has failed several times to sell this house before and want to get rid of it) to 180,000 (if it is the first time trying to sell this property).

Better of buying with a real estate since he/she charges 10 times less than the bids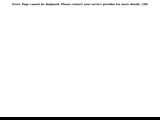 Allconsoledownloads
Pure Scam. Rips you off. Everything they say is fake. If you want more info check econsolemedia.com on Site Jabber and you'll see this site's twin brother aka the same site. Using different names is always a sign of a scam.
Econsolemedia
This is utter BS!!! OK first of this is pure scam. They don't have downloads to ANY games, music, TV shows, or movies. They don't have money back guarantee, that is BS too. 24/7 Technical support my ass, they are always busy. This place is a huge scam I am not joking. Actually they even changed the name of this website, it used to be allconsoledownloads, now it is econsolemedia. I am going to keep an eye on these frauds and make a review each time these jerks change their name.

image coming soon
Uletno.info
Great site. Has every American Movie for free in Russian though. So people who know Russian should come her often.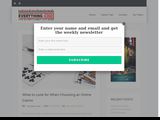 Everything 4360
It is not necessarily a scam b/c it doesn't "lie" to you. You see it tells you how to burn Xbox 360 (other consoles too) games. Scratch that, "they" don't tell you. This site redirects you too other places (which tell you how to do it). And sometimes the other places have a price of their own, this place is not trustworthy, but not a scam.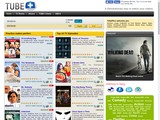 TubePlus
Great and awesome site. The movies are FREE! Even the ones just released. I was skeptical at first but then I clicked one of the movies, no survey popped out and the movie started playing and it was 90 min. I couldn't believe it. This site is great, never pay for movies again.
Andrey Has Earned
47

Votes
Andrey hasn't received any thanks yous.
Andrey doesn't have any fans yet.
Andrey isn't following anybody yet.
Similar Reviewers on Sitejabber
I really like the fact that we have a free substitute for Microsoft Office. It can do many of...
I'm not sure why Open Office is unable to create a functional spell checker. Its spellchecker...