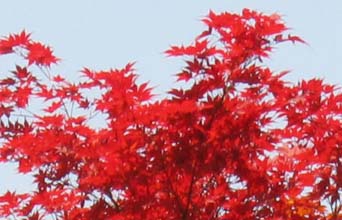 andrew b.
2

Reviews

10

Helpful Votes

0

Thank Yous
Experience: Clothing & Fashion
Member since October 2013
Reviews

2

First to Review

0

Votes

10

Very Helpful

6

Funny

0

Fraud Buster

1

Great Find

0

Well Said

3

Thank Yous

0

Fans

0

Profile Views

515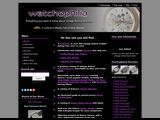 Watchophilia.com
Good site, a shame that it has been neglected but the owner recently, but I understand that she has been very sick.
Hope you get well soon, and carry on your excellent and original work,

I see that Mark Lawrence aka fifth has posted as Andy L.
His remarks about site content is strange, as he is the biggest advert and article thief on the internet.
He also makes a lot of his stuff up, pretending to know more than he does, and will try to drag down others. He is a kind of nihilistic naysayer with delusions of grandeur. He is sure no-one knows anything about anything as much as he does.
This undereducated low-brow will stop at nothing, and digs himself into some pretty deep holes in his quest for Bulova stardom, even though he has only been interested in vintage watches since late 2010.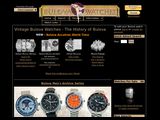 MyBulova
IAfter watching this site for several months, I have noticed just the same few members posting.
They tend to pat each other on the back all the time, and give the appearance of a private club. The site administrator seems to lord it over them all, dispensing his favors as he sees fit.
As he does not seem to be very knowledgeable about vintage Bulovas, and he frequently gets the identity wrong, and does not really know anything about his chosen subject, the Lone Eagle. He can be seen to change his Lone Eagle story to follow the findings on another Bulova site, Watchophilia.com, and it appears that he cannot find any groundbreaking material, so writes things that are based on surmise, with no factual basis. With these false claims he "pads out" his funny story, making ever more unrealistic claims to make himself appear more knowledgeable. With only a little digging you can find out the truth for yourself, it is all on the other site mentioned here.
His own panel give him false plaudits, in an awfully toe-curling way, that gives one the impression of the Emperor's New Clothes tale.
Not for the seeker of honest, truthful research, more for the readers of fiction, in the Dan Brown line.
Do not expect facts, there are very few to be found.
The database has so many unknown watches, even though a diligent search of the adverts on site will find many of these unknowns actually have names. This alone should alert you to the lackadaisical way that the site is run.
A few of the panel lack any basic knowledge of vintage watches,which ought to be a criteria of the position.
One in particular, who is so well known I shall not bother naming him, holds the entire site in thrall. He has a basic craftiness that , without a close inspection, appears to be intelligence. On further inspection, he shows up as a false prophet, and when his claims are refuted by his fellow members will make ever more ridiculous claims and broad references, trying to cover his back. His fawning approach to the owner of the site, as can be seen in posts where he agrees with anything that he says, even as far as "black is white", makes you wonder why he is unemployed, and not one of these toe-scraping "yes.men", or PA to a corporate lame brain.
Please use the sites amenities, such as the adverts and watch database, but do not join the waning membership, as most questions will not receive an honest and knowing answer.
After a recent question by a long time member about the lack of member interaction and participation, much was learnt by this reviewer when several posts were either deleted or edited by the "bully-boy" moderator, who did not like the members moaning about the site. As mentioned by another reviewer here, that seems a little overbearing and Big-Brotherish, and not at all in the spirit of free speech and openness you should expect of a "friendly" site. In this vein, the site administrator has recently been spotted going through the ads and threads, removing posts that put him in a bad light, or show up his obvious lack of intellect, along with some adverts donated to the site by another site. He has also been removing watermarks from those same ads and posting as his own, very sordid and nasty practice.
His own site rules say "credit must be given to any outside contributor", but both he and his henchman filthavenuerestorations are known to copy adverts being sold or owned elsewhere on the worldwide web, and then post them onsite. After being challenged by other site members over this practice directly, the members' protesting remarks were removed by the above perpetrators, thus covering their dirty tracks.
A recent thread started by a member who questioned the validity of a watch on eBay, had his thread and any answers removed, yet only recently the administrator had posted a similar thread about a similar watch being sold, yet because the watch's seller had "dissed" him when told the identity of the watch was wrong, he then went on to post a live eBay auction, telling all and sundry what had been written by the seller in private emails!
Needless to say the seller ended his auction, after this tirade by a self-proclaimed "expert".
As the administrator has access to the "private" messaging system on his site, would you feel comfortable writing anything that may be read by him?
He is known now, if you care to check on the claims by this reviewer, to be a very devious and underhand man, and not to be trusted in any respect.
Thank you for taking the time to read this, and I only hope this will help in some small way to make you wary of this site.
Oh dear, it looks as if another long time member has become disillusioned with this site.
Stoddrob has deleted much of his info, and the administrator has just been made aware. It has been made known to this member that Rob has had enough of his posts being deleted/edited, and also our mutual friend fifthavenuerestorations has been making snide remarks, probably this was the last straw, as usual.
Not the first member edged out by fifth, and will not be the last, in my experience.

Many watch records have now been lost to the public eye, from at least three and possibly several more ex-members, and this is known to be basically down to Mark Lawrence's bad influence on the site and over the site administrator.
Just when will he wake up and smell the proverbial? It has obviously been fifth's hidden agenda to be so anarchic and chaos causing for a long while.
Maybe the administrator knows, and is not averse to this? He has been aware of the bad effects of fifth for a while now, but has always chosen his company over any others.
Maybe other reviewers are correct in their surmise that he has "something on" Mr. Ollman, and blackmails him with it?

The Fallen

William Smith
Wayne Hanley
Shooter 144
Elgin Doug
NOVA/Lisa Andrew
Watch crystals.net
Simple treasures
Bobbee
Dreamweaver/stoddrob

Many more once-regular contributors now very rarely show their faces as they have become disillusioned, and who can blame them?
andrew Has Earned
10

Votes
andrew hasn't received any thanks yous.
andrew doesn't have any fans yet.
andrew isn't following anybody yet.