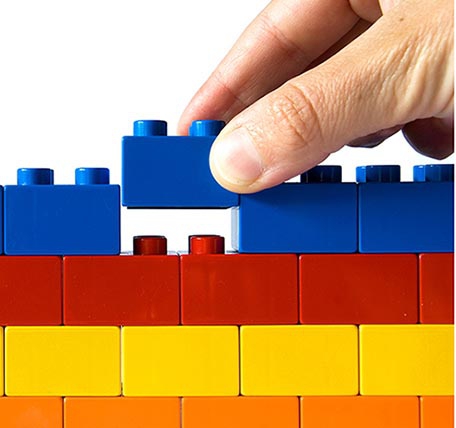 Allen B.
10

Reviews

23

Helpful Votes

0

Thank Yous
Experience: Travel, Hobbies & Interests, Shopping
Member since October 2016
Reviews

10

First to Review

0

Votes

23

Very Helpful

23

Funny

0

Fraud Buster

0

Great Find

0

Well Said

0

Thank Yous

0

Fans

0

Profile Views

634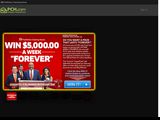 Publishers Clearing House (PCH)
Decided I would sign up on line to be in the Sweepstakes. Thought it would be easy, just had to do it once to be in the running. Well, easy, My A--. I spent quite some time on line indicating I wasn't interested in this, and then that, and then clicked Continue uncountable times, followed by Submit, Submit to Continue, and it goes on for page after page, and also with some info indicating that I was almost done. I finally gave up thinking that I could have been entered and would receive an email with my entry number, etc. BUT NO.... I did get an email indicating I had to do just one more thing before I got my number, so don't give up!.... Well clicked on the link and after another 10 pages of clicking Continue, Submit, No to purchases, etc. I still got no where closer. Gave up. Following day, another email with the same thing - you are THIS close to being entered and you have to enter to win. Nope, not falling for it this time. Kept getting emails and then unsubscribed and hope that works. Good luck to the poor saps who spend hours per day and days attempting to sign up for that Wonderful (yeah...sure...) Publishers Clearing House Sweepstakes.

The government should look into this and ban them. It shouldn't take like 25 plus pages, tens of clicks, and hours to enter a contact. Shame on PCH.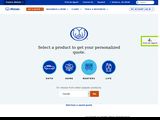 Allstate
I left MA for a few months and took my car off the road, and that included removing the insurance and registration to save money. I had auto insurance in another state while away. Currently looking for another insurance carrier since my insurance increased 27% (Hanover) since I've been away (and no fault of mine...). AllState will not insure my auto if I didn't have 12 months of continuous coverage in MA.... I had 33 years of continuous coverage in MA, but have been traveling over the past several years and only use insurance when I'm back in state. So even with coverage in another state and many years of previous coverage in MA, Allstate will not insure my auto. Not the brightest policy considering driving record, continuous coverage of an auto for 3+ decades, 33+ years of coverage in MA, etc.

Knowing this, even if I had exactly what Allstate desires, I wouldn't use them. Many other choices out there. I couldn't even get a quote to see if it was even a viable decision. BUT, they will insure my home - I think NOT.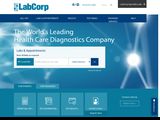 LabCorp
Had some bloodwork done at Labcorp for an annual physical. It is all covered 100% - and have been doing this for decades. The person doing the paperwork was not the normal person I deal with. There was a small fee due of about $4 and I kept getting an invoice for it. The balance should have been zero. I had called and talked to them, called my insurance company and they felt the code was incorrectly entered, the last digit was off. I had communication going via email and told them this, and months later I got the latest bill. It has now gone to a collection agency. So between Labcorp, my insurance company, myself and now another party, we have hundreds of dollars spent on this to correct a small error.

I have been requested to go to Quest for my tests, as their info goes directly into files at my doctor(s) offices, but I liked one office of Labcorp. Now I think I will got to Quest because of this. Labcorp offices seem to be disappearing, as two in one of the areas I go to, are gone. Perhaps this is one of the reasons..... The small charge should not be legit as there should be no charge at all for these routine tests with respect to my insurance. Labcorp never got back to me after I noted that my insurance thought the coding was incorrect. Looks like it will cost Labcorp thousands of dollars for lost business since they did all my labwork and will go elsewhere.... (A shame there is only two labs which are across the country that do this work, Labcorp and Quest).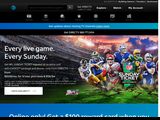 DirecTV
I called Directv to see if there were any deals in November and I didn't qualify. I called back a week later and though it was only an inquiry as far as pricing, I got such a deal that I HAD to say Yes and Sign up. But, alas, the promises made as far as offers seems to have just been a bait and switch.
1.) They offered a gift card.
2.) They offered a SECOND gift card as a special limited time bonus - just had to get the installers name, ID and paperwork and go to the redeem section of directv.
3.) My first year was at a decent price and the second year was even LOWER....

Such deals I didn't want to call back as I had planned if I were interested in signing up, so I said yes.... Well, a big mistake.

Currently awaiting the first gift card and I have no info on it currently - no emails telling me about when to expect it etc.

They claim that there was no 2nd gift card, but I kept notes and asked about it 3 times...and then transcribed the notes for future reference.

I will also bet that when I enter my 2nd year, that the price quoted me which was lower than my first year, will actually be higher - as they probably won't honor that promise either. I have all the info written down in my notebook as I talked to and signed up with the rep....

Most calls are recorded, but seems they won't pull the call data or perhaps did and heard the offer and the fact that I asked more than twice to confirm exactly what I would be getting - 1 Gift Card, a 2nd Bonus Gift Card, the monthly price for my package (which is correct) and the price of my package after 1 year (which is actually supposed to be lower than my currently pricing). Of course it is to their advantage not to provide what they promised - they are saving HUNDREDS of Dollars - multiply that over hundreds of thousands or millions of people, and that is an incredible savings....so why not bait, lie and deny? After all, who is going to go after them?

I have spent more time on this than the gift cards are worth.

If they are not allowed to honor THEIR contact/offers, then I don't feel I am really under contract with them and can leave at any time. In order for the contract to be valid, they have to honor their promises and I will honor the contract.

I am so pissed, that I plan on contact the attorney general of the state and seeing if these companies that make these promises just to get you into a contract and then don't follow through, can be prosecuted from their side. If no agency is looking into this FRAUD by these companies, they should be.
Walmart.com
Well I got double billed the other day at Walmart in Salem, NH (not their fault as it was a self checkout glitch and not caught at the time. So went to Walmart in Methuen, MA to get the whole less than $1.50 back, waited about 30 mins while some customers argued with the service desk, etc. So when it was my turn, I found out that since this Walmart doesn't carry the item (produce), I must go back to the other one (or perhaps find a Walmart that has produce) and get the refund there. What a pain! I will be out of the country shortly for a bit of time, and will have to do this upon my return. Almost easier to just have my credit card company do the refund as a dispute.

--> You would think that since this was a Walmart, that any Walmart could do the refund, but no!.... And why not? This is definitely an issue unfortunately - any Walmart should be able to honor anything another Walmart can do.....
I sometimes wonder why I go to Walmart. :-(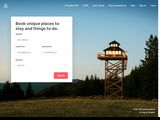 Airbnb
Took about 3 hours and much scanning, etc. to meet Airbnb's requests. Have used Airbnb back in 2016 and early 2017, and booked a stay in August just about a week ago.

Have been searching Airbnb for a future stay over the past month almost every other day, to stay in a city that is having a convention. Hard to find places that are reasonable and even available 6 months in advance. A host and I were having a good conversation and they gave me a deal - they changed the price on the dates of interest for me, and all I had to do was book it. I couldn't! When I went to book it, Airbnb said my original photo (that allowed 3 other bookings) was not a quality photo and they wanted a new one. I don't like having photos on line, but in order to continue, I clicked on the link to load another photo that I have on my laptop. Well, just a regular photo is not sufficient - they wanted a License, Passport or Visa.
This, from the standpoint of hacking and giving out important docs is a no-no. BUT, I did scan my license, front and back, scanned both sides and loaded it. They then wanted a photo, and it had to be loaded via their app (apparently on a smart phone) or via the browser. I don't have a smart phone and though I've had a laptop with a camera, I had never used it as I don't have a reason to and it is also a security risk.
The camera didn't want to work. After about 2 hours, I got the camera to work - I had upgraded from Win 7 to Win 10, and the drivers were not apparently good. So I found the drivers and installed. Now the camera seemed to want to work. I had the web browser/camera take a pic. After ALL this, it allowed me to continue, to book, but only got so far. They then told me that I had to redo the license because I had scanned it in Black and White. So I rescanned in color, both sides, loaded it up. Took another photo via the camera, and went ahead. Got another error indicating that the license had to be an unmodified scan/image. I had modified the area of my social security number, as again, this is a major violation of security and this is going to be stored on line where Airbnb WILL eventually get hacked. So I had to rescan the license, again in color, and this time give up my own personal security. This worked and I got to make the request to book for the dates and apparently at the price that the host and I agreed to, assuming that all is well, but it is now in the host's hands. (Though I think I have resolved my issues, past experience indicates they will not like something or another thing will come up.)

I had contacted Airbnb Customer Service when I had the issues noted above - not an easy task by the way. I explained that I had been a member for 3 years plus, had used Airbnb twice in the past, had just booked a $1000 stay last week and was now being challenged. (I was challenged a few months back, but I got an email out to customer service and she said that it was a mistake and reset things.) One of the two hosts in the past indicated that they would love to have me back as I was the cleanest person that they had rented too - also said from a small hotel I stayed in in Sri Lanka. I was on the line with the rep for about 5 mins on hold as he checked to see what could be done about not using my camera on my laptop. Problem is that most people have phones that access the internet, can text, can do photos - not my flip phone. I was told there was no way around this - so I had to go to a library, use a friends computer or find another computer/device with an internet connection where I could log into my account and take that photo.

Having ones License, Passport or Visa information stored away in a company's database is not a very re-assuring thing, especially with all the hacking that goes on. I've had a government secret clearance in the past, and we are taught to fly under the radar - photos, IDs, important social security numbers, etc. shouldn't readily be given out. I try to keep a very low profile - I have been the host of my own tv show, have appeared on tv shows/books/magazines/newspapers, etc. I don't want my information or photos floating around out there - one is asking for trouble if this info is out there at all.

If I have been using Airbnb for a few years, had good reviews, there have been no issues with payment or issues of any kind, I can't see the reason for them to demand all the info that was recently requested. This was also a timely issue - as a host had made some changes so that I could do a booking, asap.

Those using Airbnb are walking on egg shells - just waiting for them to have issues with data loss due to hacking. This important information shouldn't be in the hands of a company like this.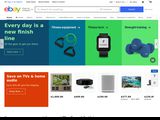 eBay
I had talked to a eBay rep on the phone and he was going to credit my account for $0.90 to bring my balance down the $0.00. I got a confirmation number. A week went by and that charge was still out there. Called again, and the woman said that he just never did the credit, but could see it; got another confirmation for the call. I got an auto generated invoice from ebay for $0.90. Called again, and this person said the same thing and would email the first person to go ahead and do the credit. No confirmation number for this call. So it has been about a month, ebay and I have spent hundreds of dollars on this. It is the principal.....I might be cancelling my ebay account after about 16 years because of this. I believe eBay and PayPal suck for a number of reasons - very difficult to get things done and they usually can't be reached via email and just don't understand issues because of the way one enters it into the system, etc.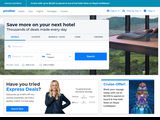 Priceline
Previously at a hotel room booked by Priceline, there was an issue in the hotel and we had to evacuate because the fire alarm and sprinklers went off after 3am. After sitting in the car until about 5:30am, got to go into my room which was under about 1" of water. Left hotel and I wasn't reimbursed by Priceline for a room that was unusable.....

This time, I paid for insurance and contacted the insurance. company directly with a few questions. Decided it was best to cancel and the insurance company indicated that a reply to the last email with a note about cancelling would be sufficient. Insurance was cancelled, but was told that I had to get reimbursed by Priceline. Priceline got reimbursed for the insurance but won't pay me......

image coming soon
BevMo
What is it with a company that mandates you sign up and get one of their cards so you can get the sale price? I have enough cards in my wallet and having companies know what Im buying and saving that in their database and having any of my data is not very reassuring. Just look at all the data that has been stolen recently! Don't need another company doing similar things and threatening my credit, etc.

Went into Bevmo on a trip in AZ - picked up a few items that happened to be 'on sale', but couldn't get that price because Im 'not a member' and didn't have their 'card'. Some places will then scan a code so you can get the sale - this wasn't offered and I didn't want to sign up, so I walked out.

Went into a Bevmo in CA (as there as not a TotalWine) nearby. I could have used a few items, but also could wait. Their prices on the two items I wanted were more than I normally pay, even with one off them being on sale there! Again, I ran into the same problem, so I just left the items and will pick them up at a place that when they have a sale, everyone gets the sale price without being a member, carrying another card in an already filled/bulging wallet.....

Though I shop at Walgreens and one needs a card there too for the sale price, I discovered that there is an account on file whose telephone number is close to mine - so I use that number when I check out and I get the discount. And some woman by the name of Leilah gets the points for items that she never purchased.... :-) We both benefit.
WincoFoods
I have typically been shopping here for 10 years, but rethinking things as I went to my coupon account with Winco and they now want my cell # in order for the coupon download. I don't believe it was like that previously. I contacted the company a few times via their website/email, I have gotten a response indicating they are looking into it and that is it. I tried opening a new account, entered a land line, indicated I would skip the mobile phone entry, and then it mandates a cell phone for a code to be entered online. Really? Mandating a cell phone number for coupons? Why do they want that? Many people are not going to do that and many dont have cell phones and some don't text....so instead of sending a code to your email address which is your log in, they want your cell phone.....

One negative I have found in the store is that one better check the dates for things like yougurt and other perishables. Sometimes the date is past or very close to the date of purchase - and I can't eat a quart of yogurt in a few days.....
Allen Has Earned
23

Votes
Allen hasn't received any thanks yous.
Allen doesn't have any fans yet.
Allen isn't following anybody yet.
Similar Reviewers on Sitejabber
I have been playing pch since 1992. Never won anything..seriously...I also don't buy their...
All around suckiness. The merchandise is crap--cheesy, cheaply made, totally tossable. S&H...