ALisa O.
6

Reviews

30

Helpful Votes

0

Thank Yous
Experience: Clothing & Fashion, Hobbies & Interests, Reference
Member since September 2015
Reviews

6

First to Review

1

Votes

30

Very Helpful

30

Funny

0

Fraud Buster

0

Great Find

0

Well Said

0

Thank Yous

0

Fans

0

Profile Views

607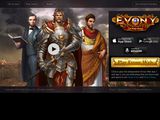 Evony
There are three main components to be able to play evony:
1st is a lot of time, by a lot I mean majority of your life including main account sharing and running automated robot software that plays the game for you, and running multiple fake accounts (whole alliances) to sustain millions of troops on main account.
2nd ability to spend money to get ahead, top players probably spend more than 1000 usd.
3rd Being two-faced self-serving backstabbing $#*! to be able to play longer periods is a must. I wasn't and I was forced to quit, because vast majority are people in their 40s that give 0 $#*!s if they have to catfish you, they jump sides like crazy.

Main method to force people to quit is good old-fashioned online bullying. You will be spread lies about, other players will use images of you or other information they can get to ridicule you. That's apart from account stealing, spying, picking on smaller alliances or players, making coalitions to bully others, the list of unethical tactics go on and on. If you do complain about lowlife tactics most employ, you will be labeled crazy. These so-called "online friends" will have no problems using you for own interests and blocking you on Facebook or wherever the minute game changes and they again jumped sides to join yet another alliance.
Basically majority of players are both amoral and some american players were with previous history of being in jail. I have also encountered cat-fishing, older married men starting affairs with younger female players to get ahead in game, death or harm treats, lots of unfairness and backstabbing. As long as top players pay the coin they will never get banned, even if they plaster your real name all over the chat and relentlessly bully you to quit. harassing someone to quit by employing racial or nasty language, is actually called "wining" by those who do stay to play.
I have spend 3 years in the game, everything about it is simply designed to milk you for coin, people are low quality, game itself favors unethical and amoral behavior, there are no safety or security for any of your information.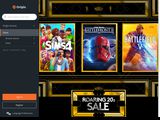 Origin
Contrarily to other complaints Origin do have discounts & sales and Steam is actually more expensive than Origin. I have purchased full deluxe digital games on sale for 1/4 of price listed on Steam. You also get a game for free from Origin every month, so I have at least 8 I got for free from them now. Origin doesn't have same ugly grey design as Steam, their support is great too.
Tip for consumers: Look for sales, you might get full game with all addons for 1/4 of retail during Christmas sale. Check out free games sponsored by origin.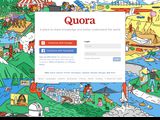 Quora
Here is example answer consisting of three paragraphs "Having conducted extensive scientific research in the area (i.e. having watched the first two seasons of Grey's Anatomy on Netflix this month...) "and other oversized baloney. Such ridiculous answer is not only promoted to the top, it is deemed useful according o Quora regulations, while short and honest straight to the point answers are discriminated upon. They also annoy you by giving your instructions on how to edit your questions or answers, and god forbid if you didn't write a book on personal experience prior to answering, since you do need sources. Practical answers are not an ESSAY, questions are not an ESSAY, yet quora classified both as such so you are expected to produce minimum of 1500 words, you can as well cite all the tv series you seen or any other random bull$#*!.
Tip for consumers: Avoid. It is full of useless text, as opposed to relevant answers to the questions.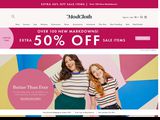 ModCloth
Some clothing have very nice quality, other is made in china and is synthetic. I mostly buy items on sale, since I have to pay international delivery, wich is as illustrated in my photo is not worth 30 plus usd at all. Kudos to Modcloth because they did apologize for how courier treated one of my packages with 10% or 15% discount, however courier FedEx never did. To add to injury courier rigged taxes up so I had to pay additionally to courier and more than I was supposed to. I never had any problems with usps regardless where I shopped.
Tip for consumers: Look for sale, buy 100% cotton or other natural materials. Avoid FedEx for international buyers. Check reviews for sizing, it can be tricky sometimes.

Telenor Norway
Basically I have been a customer for couple of years until they started rigging my payments 2ce as high and even cancelled the prices for suscribtion that I have been using. So I switched to cheaper alternative, but then I had to contact then again to get a paper for my residency permit that I have been customer from year x to year x. I called first time and explained what I needed asap, however 2 weeks later I get previous year invoice copy. So i call again, wait 2 weeks get a paper stating that by law they can't disclose my calls content. So I call again to find out wtf they are doing and why they waste my time with sending me nonsense, I haven't heard from them since. Each time I called they charged me as if I was in other country on my phone and I never even got help, such a rip off. In comparison it took a bank less than a work day to send me a confirmation that I am a customer there. Their behaviour is insulting tbh, they did wrong and just never got back to me at all.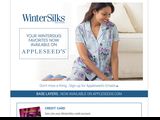 WinterSilks
I have ordered s size silk Rib Cuff Turtleneck top and it was Chinese sizing for Asian petite females, as in wider in the middle (a square with collar and sleeves) and 10 cm too short sleeves. To compare pricing: for same price as I payed them 89 usd with delivery and + taxes, I have purchased an original Ralph Lauren silk button shirt for 86 usd from ebay. Quality & sizing was night and day, since winter silks are just cheap. They have Photoshop-ed pictures in their web-shop and international customers are not even allowed to leave comments or get discounts. Rib Cuff Turtleneck was so sheer that you can literally count how many flowers I have on my bra print, so you can't wear it outside or on it's own. I have actually bought better quality and cheaper silks from Chinese ebay sellers before, so one does wonder why shop specializing in silks is so $#*!ty. It's basically a scam shop, better spend your money elsewhere. To be honest I also have doubts that what I have received was a silk product, it is not cool feel and feels like cotton blend.
ALisa Has Earned
30

Votes
ALisa hasn't received any thanks yous.
ALisa doesn't have any fans yet.
ALisa isn't following anybody yet.