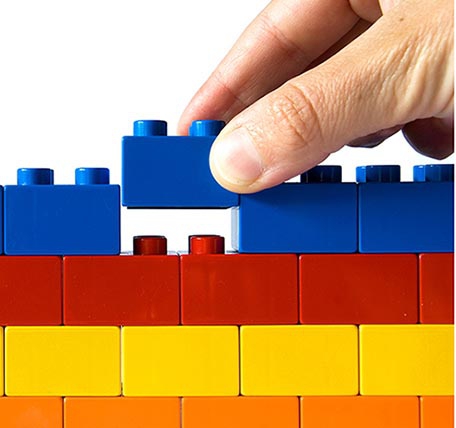 Alexis P.
25

Reviews

40

Helpful Votes

0

Thank Yous
Experience: Computers & Technology, Entertainment, Reference
Member since July 2018
Reviews

25

First to Review

9

Votes

40

Very Helpful

40

Funny

0

Fraud Buster

0

Great Find

0

Well Said

0

Thank Yous

0

Fans

0

Profile Views

695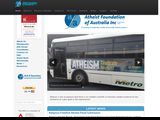 Atheist Foundation Of Australia Inc
The Atheist Foundation of Australia is one of those things I have mixed feelings about.

On the one hand, I agree there is a need for the organisation. Promoting a separation of church and state and advocating for a fact-based worldview on life are good things to be promoting and I think these things are ultimately beneficial to everyone, regardless of their beliefs and background.

On the other hand however, I believe the culture on the site's forums tends to be somewhat insular. Most of the forum's active users seem to either be moderators or admins at this point, and the forum activity seems to be pretty low.

I think a lot of this is just because online atheism is less popular than it was a decade ago. However, by the same token, I think it does the foundation in general a disservice because at times it has produced a culture which can seem unwelcoming to newcomers, even if they broadly agree with the political and philosophical leanings of the site.

It's a shame, because the Foundation probably would be able to do a lot more good for this country if it weren't for some of the excesses of its forum culture.

E-palworld.co.uk
A long time ago, this site tried to cover the same kind of niche that Students of the World covers. It was the e-pal site where the ads would let people contact you via email without having to put your email address up for anybody to see. The difference was that E-pal World was open to everybody while Students of the World was mostly catering to students.

In 2013 or 2014, the owners of the site made the decision to make the site more like a social networking platform. The new design of the site was something of an Interpals knock-off, if Interpals was done on even more of a shoestring budget.

This was a decision that made sense to some extent. The old design, much like the design Students of the World has almost always had, was perpetually stuck in the nineties.

However, the decision was a mistake. The new design wasn't much to look at, and it wasn't necessarily as user friendly as the previous iteration. It wasn't as user friendly as Interpals either, a site which I'd generally consider to be the gold standard for a site like this.

While the site was nothing special, I wanted to give it another try today. It seems like the site is down now, though there is still a listing for it on Google. Their Facebook page is still up as well, with a single status update from February 2014. That status is a simple description of what the site is, and seems pretty similar to the description of the service that was present on the site itself for a long time.

I think the mistake they made was that they wanted for the site to be more of a social media type thing. This wasn't necessarily why the people signing up for E-pal World wanted to use the service, though: some, especially Baby Boomers it seemed, were using the site because it gave them an excuse to use their email address. These aren't the same people who were hoping for a social media website--those people mostly go to Interpals, which was the case in 2013-2014 when the change was made as well.

I can understand the appeal of a decision like that, though. To some extent, you would hope that a huge change like that would help the site make money. However, I doubt even Interpals, with all of its regular users, would be making that much money in a year. With an epal/pen palling website, you're probably never going to be making huge amounts of money because it's such a niche interest.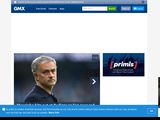 GMX
I think there's some tiers to email servers. At the top, there's stuff like Gmail that generally have a reputation for being fairly secure, and then there's some of the B-team servers like Outlook, Yahoo, etc. that aren't always the most secure sites or try to integrate weird features that don't add anything to the user experience.

The bottom tier would be stuff like GMX which are barely passable as throwaway accounts. I can see someone using GMX maybe if they wanted an email account to set up an account somewhere that they were only planning to use for a week or two.

While it takes less than a minute to sign up for a GMX account, there are certain benefits to having a backup email address ready for these accounts. Hell, there's even a reason why you'd want to have a phone number attached to your email address. But none of this matters here because GMX doesn't really give a $#*! about your account security.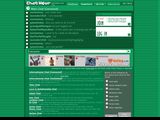 ChatHour
Let me tell you the reasons why this site sucks.

The first issue is that there's no real moderation team. Because of this, every single other complaint I and others have made about this site often are as bad as people make them out to be, if not much worse. While the site is relatively small and obscure, it desperately needs an effective moderation team to clean the house.

However, this is not the worst issue. The worst issue is that there's an overabundance of pedophiles on the site, many of whom seem to have been using the site for a number of years now without consequence. Maybe Chris Hansen should be using this site for his Hansen vs. Predator show, because he could have a field day with it and get enough content to keep the show running for a few years.

It's honestly a wonder that there hasn't been any kind of huge sting operation based around the site. A large number of the adults who use the site are pedophiles or are so close to it that they're only not pedophiles because of a technicality in the dictionary definition. A large number of the teens on the site are really just adults pretending to be teens so they can solicit sexual conversations (and possibly even nudes) from actual teenagers.

There's no truly effective safeguard to keep a pedophile from contacting a child on this site. While a minor's profile will initially be set on a safe mode that prevents anyone over a certain age (that age is calculated with the half your age plus seven rule in mind), this safe mode is easily turned off and there's nothing preventing an adult from sending a message to a minor if the safe mode is turned on.

While you might consider this a petty complaint, consider this: back when MySpace was a thing, anyone under 16 or 18 would automatically have their profiles set to private. If memory serves me correctly, it'd be difficult for anyone to get into contact with you if your profile was set to private on MySpace, and this was back in 2008 or 2009. Hell, even for a site that's arguably still relevant today (and, even though it's not necessarily mainstream, still a lot bigger than Chat Hour), Interpals prevents anyone over 18 from contacting someone under 16.

There's no reason why, in 2018, Chat Hour couldn't have a similar set of safeguards in place. If the people who own the site want to make the argument that the site is primarily for people to set up hookups and flings and stuff of that nature, that's fine; but if they want to make that argument, there's absolutely no reason why kids should be able to use the site to begin with.

Of course, to enforce any kind of age limit would require the site to have some sort of effective moderation team. As it stands, and as I mentioned at the start of this rant, there is no effective moderation team on this site--even the stuff that does get reported is often left there for weeks or months after it was initially reported.

Even something as simple as the 13+ age limit in place is sometimes left unenforced, which means there is the occasional profile belonging to someone claiming to be 10-12 (or, in once case that I was unfortunate enough to encounter, someone claiming to be 7), is left there. I do have to wonder what the credentials of the moderation team is, given how poorly they enforce this one simple rule.

If you happen to be a furry or someone with an incest fetish, don't worry; because Chat Hour has heaps of people into the same stuff as you. I suppose once you know there's a bunch of pedos on the same site, that picture of an anthropomorphic wolf doesn't seem so weird after all.

That's kind of the story of Chat Hour, really. You end up running into a bunch of bizarre fetishes you wish you hadn't heard about.

A few paragraphs ago I touched on adults sometimes claiming to be children on the site. The problem of fake profiles is also hugely prevalent. Many of them are quite obviously fake, too; using pictures of models, porn stars, or of the scene queens that were popular ten or twelve years ago. You would think that this practice would go away in the long term because people would call them out on it, but the culture on the site seems to largely turn a blind eye to this.

I should point out that, at least in the last year or two, people have been less inclined to use pictures of the scene queens from the '00s. I don't think this is reflective of the culture on the site getting cleaner as it is the people on there realising that people are going to recognise a scene queen more or less instantly now. There's still a lot of people on there with emo in their username, so I guess if you're looking for someone to talk about your love of Paramore and My Chemical Romance with, Chat Hour has you covered.

There's no real limit to how many accounts a person can have on here. It really only seems to be limited by the number of email accounts you have, so a dedicated person who's been on the internet long enough to have accumulated a large number of email addresses can set up a dozen accounts today if they're so inclined.

Because of this, it's difficult to really assess how many people are actually fake on the site. You know a lot of these people probably have multiple accounts, so it could be ten people who have fake accounts or it could be a hundred. You'll never know for sure unless you buy the site and start limiting how many accounts can be associated with a single IP address.

Unfortunately, even a lot of the real people on the site are only on there to discuss sex. So when you do find someone who you can have a decent conversation with, it's like finding a diamond in the rough--you just don't see it that often.

A lot of the time, even these clean chats will disappoint you. Either they'll turn sexual after a while, or it'll be some weird dude like brocleanchatonly who seems to have a weird fetish for LGBT+ women to the point they're the only people he'll talk to on the site, or the people aren't anywhere near as smart as they'd like to pretend.

I'm honestly not sure what's worse about the site: the number of fake profiles on there, or that the people who aren't there to just talk about sex are often pseudo-intellectuals who want to talk about stuff they only have the most basic understanding of. Word to the wise, guys--if you want to debate politics or religion on a chat room, you probably don't have enough of an understanding of the subject o be doing that.

Of course, the pedophile problem is the worst problem; but there are a lot of other issues there.

While there may be some argument to be made that if anyone tried to impose some level of decorum onto the site it'd go out of business, it often amazes me that the site has remained in business for as long as it has. How the site hasn't been the target of any kind of lawsuits or police investigations that I know of is beyond me, because I think a federal-level police team or lawyer could have a field day with this site.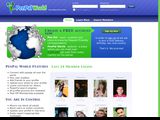 PenPalWorld
When it comes to penpal sites, this is a fairly typical, bland site. Its use isn't intuitive enough for it to be worth using as often as Interpals, and while there are some features you can get if you're willing to pay for them, I don't see why anyone would want to hang around long enough to sign up for that stuff.

I know the free features might seem generous to an outside observer, but consider this. Pen Pal World is extremely strict with the number of messages you're allowed to send per day on a free account--that number is three. While there might be limits on the number of messages you can send on similar sites like Interpals, that limit is high enough that you probably won't ever reach it unless you're just carpet bombing everyone you see with messages (and I believe with Interpals specifically, the limit is based on the number of individual users you can contact in any given day rather than the number of overall messages you can send).

While you might be inclined to pay for an account, I don't think there's any real reason to do that. You can get similar kinds of services on different sites that do it better and won't charge you for it.
Alexis Has Earned
40

Votes
Alexis hasn't received any thanks yous.
Alexis doesn't have any fans yet.
Alexis isn't following anybody yet.
Similar Reviewers on Sitejabber
I'm getting fed up with Outlook emails that knew it was spamming. I blocked the senders but it...
Fell for a China company pretending to sell quality clothing by posting photos of "actual"...