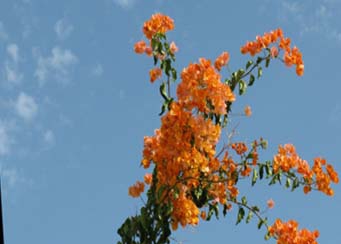 Akos S.
6

Reviews

41

Helpful Votes

0

Thank Yous
Experience: Computers & Technology, Jobs, Business
Member since April 2014
Reviews

6

First to Review

2

Votes

41

Very Helpful

40

Funny

0

Fraud Buster

0

Great Find

0

Well Said

1

Thank Yous

0

Fans

0

Profile Views

631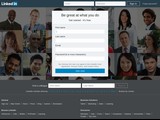 LinkedIn
A competitor has cloned my LinkedIn page, one to one, and when I asked for support, my Business page was taken down, but the Hackers cloned account, which is currently spreading threatening message to my circle of clients, stayed up and running. Absolutely incompetent and crazy LinkedIn support personnel now damage my Business now as a consequence, for letting a hackers cloned account up and running, and for taking my Page down.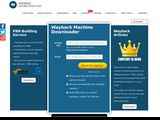 WayBackMachineDownloader
Tried it out, and was confronted with Scammers who could not even distinguish 2016 and the year 2004. Results were non existing with their software , they charge 15$ for Zero Result/Product coming back. My Advice is to stay away from them, they have similar domain names with sleek looking websites, be advised these are template websites to fool your eyes into believing they are legit and serious.
When i asked for advice and started an inquiry on email with them, yet again , absolutely no result in getting pages downloaded from the waybackmachine, they became rude on an email inquiry, but called me out to be rude. Total waste of time. These downloads can be done for free via GITHUB scripts, for the navy guys out there who know how to work that coding category. Their Youtube Chanel has 2 videos posted by a guy with an arabic name, ....LOL... any reviews on the net which are positive are made by the guys themselves, when you see those reviews you will notice this right away.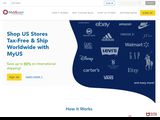 MyUS
Changed my 1 star to 5, here is why:

i was able to have a very lengthy phone call with the board of directors, as in the CCO Mr Amato today, who was finally a person who had one goal : to fix all this .

which he did.

it turns out that it was not clearly explained that the company is focusing on the ones amongst us who only want to consolidate a few boxes into one shipment, and these overcharges are actually handling fees for these re-packings, and there it certainly is more economical even when such 94$ charges become 138 $ at the end. For many shipment individually would cost so much more to those kind of customers, then on single for 138 $.
He was fully aware that people like myself might only want forwarding of one single box, and since they don't have rates for such simple forwarding, the ones which are for repacking many boxes rates come sadly into play, and that pricing is not of interest to a simple forwarding maneuver .
Mr Amato explained, that in the next 3-6 months his company will launch such services, which will be targeted to simple forwarding of single boxes,a the pricing would be set at a level, that it would become interesting to people like myself.
He also is sending a few people back into training camp, he said, and was all ears to hear what was discussed over email and phone calls. Changes will be made, and this case here will be used as an example for the training inhouse , to learn from.

i will leave my experience live here, also as an example of how these things should be handled by other companies , when we consumers have bad experiences, and that changes to improve are indeed possible as explained above though people like Mr Amaato in this case here :

MyUs.com clearly scams customers with their online , on their website calculator , shipping rates quotes in such a manner, where they must make, when properly calculated , way above the 100 million dollar/per year mark in scammed fraudulent shipping overcharges-profits from overcharging their customers with USPS rates for example.
Also other shipping companies like DHL,UPS and FEDEX l rates accessible outside their company to the public are cheaper then the www.myus.com website calculated rates .

1) Their fraudulent advertisements for cheapest shipping rates, and the subsequent over charges work this way: they are offering shipping rates on their websites, fraudulently stating and claiming they are cheaper then the usual normal publicly offered rates to consumers, when the rates they quote, are an average of 50% to 100% more expensive then the normal rates with USPS for example.

2) Of course having a BBB A+ plus rating (...coming from merely 3 people who voted such an A+ rating on the BBB site..no joke here..just 3 people can make it happen to get an A+ from the Better Business Bureau!!), on their site do not hurt convincing customers this shop is all legit.

3) So their Scam with Shipping rates are easy to see, when you do the following : compare public USPS rates on the public USPS website for a certain weight .
Then you get the quote from www.myus.com website, and for the very same shipping ,you will be showing numbers where you will paying 50%-100% more .

4) When trying to get an answer from this company, you will have to face customer service people who keep on writing about discounts here and there, although you didn't ask for discounts, and statements about discounts (which are none anyways), but for a clear explanation why their www.myus.com calculator charges 50%-100% more for the very same shipping criterias than what USPS website calculator offered to the normal public, you will not get an answer . I tried with 3 calls, and even with an email communication withe the CCO , that is the guy who sits on the board of directors and takes care as the head of the shop when it comes to customers services. similar to a CEO. Amato is his name.
Even himself, who was willing to share his thoughts on this , i have yet to get a plausible answer why they in reality double charge handling fees , hidden in this so called discounted shipping quotes, which are always higher than normal quotes one would get directly from a shopping company. in my case , a test i did, i found that a 19 pound box shipped to switzerland would cost 94.-$ with USPS directly from New York, this is a standard rate!..
But with www.myus.com it would cost me 138,25 $. there are now 46 $ in handling charges incorporated / packed into this very shipping charge, although we already pay a monthly flat rate membership fee charge for all the handling of merely 7 dollars a month with them.
so...lets say i ship 4 of those boxes with them within one single month, they would have overcharged me a 200.-$ amount in shipping charges. Which explains why telephone support people only use words like discount 20 times a minute when you speak to them... i assume they were trained to do this, in the hopes we customer are retarded...LOL

5) if you want to talk to other customer service personal, because you didn't get your query answered in any way shape or form, they will refuse to connect you with a supervisor.

6) Their website is not showing any information on contacting directly the board of directors , CEO, CFO,CCO etc etc are not accessible , of course. But here are a few board of directors email for you guys :

Mr. Guy Amato (Chief Customer Officer) e: gamato@myus.com
Mr. Todd Bills (Chief Operating Officer) e: tbills@myus.com
Mr. Neal Cung (CTO) e: ncung@myus.com

7) This is one of the most dubious shops i have ever encountered so far,.

8) I just signed up with them , I have not even done one single shipping yet, and have encountered all these fraudulent situations, fraudulent numbers, fraudulent charges and confrontations already, all pretty much ending in Phantom conversations...
Tip for consumers: Make the effort to actually compare www.USPS.com website with the www.myus.com website calculator, or ask www.myus.com for quotes from usps, then you will experience the same scam . then do the same with other shipping companies ....DHL,FEDEX..etc etc etc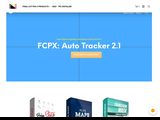 PixelFilmStudios
This Pixelfilmstudios.com - Pixel Film Studios , Final Cut Pro Plugins effects which do not work mostly, seems to be a one man show shop run by David Austin, who only a couple of years ago still was doing wedding videos. So far I purchased only a handful for their Final cut Pro Plugins effects plugins, one of them did not work at all, and support people (likely the guy himself faking another name etc) is not fixing the plugin at all, but this support conversation keeps on answering questions I never had asked, i am guessing to satisfy a conversation with themselves,since he can not fix plugins. And likely in order to NEVER solve the actual problem at hand, but instead to be able to justify later on, that there was support given.... But at the end of the day : Pixelfilmstudios.com - Pixel Film Studios are faulty Final Cut Pro Plugins effects alltogether, sold on a website that looks like he has 100 employees". Since 2014 this plugin has never worked, nor has this one man show support conversation even fixed anything at all, besides it being a vast waste of time. This one man show, David Austin , is hiding behind a seemingly serious store, well designed. I do NOT want my money back, I want this software to work as advertised, or that he stops selling nonfunctioning software. For this is clearly fraudulent advertisement for a non functioning Product. I would advice everyone out there to look for plugins somewhere else, very shady shop here !
It seems that many of the positive reviews out there are written by David Austin or his wife Christine Austin themselves, using aliases, a clear conflict of interest here.
There are tons of blogs talking about him stealing templates from other well established Final cut Pro Plugins effects software shops, which makes me come to the conclusion that i might have purchased one of those he cloned from someone else, and that's also why he can not fix it, nor make it work, since he is not being a coder/programmer himself.
Tip for consumers: I would advice everyone out there to look for plugins somewhere else, very shady shop here !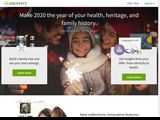 Ancestry
Waste of time, ridiculous incorrect database, info is wild west database added and changed by everyone who thinks they need to ad their Family tree to a website, incorrectly linking and misspelling themselves and then linking themselves to royal families. I tried it for a year, invested time to enter our family tree, tried to make it public, so anyone can see it, but the tree never was found by any search method, being logged in or logged out. it is impossible to ad titles in any shape or form, nevertheless they brag about being linked to historical databases , usually filled with only royal names ... only !!! ..for in the past only the wealthy people, usually blue blooded could afford to read and write and leave historical documents behind anyway.. it is not fully PC nor Mac nor ipad nor iphone nor Android compatible really, there is always a glitch which makes one stop being able to use it. always when one wants to ad info or correct info in the tree, thats when it happens that software glitch...Inviting family members to a tree never worked at all, the other party could never manage to follow the many steps to eventually access the tree. These Coders (that the guys who do the programming ) should be all replaced with people who actually know what they are doing. At the end of the day , i have a tree there, which only myself can look at properly on my computer at home, none of my family members could ever access it from their computers at their homes, and add info and make the tree bigger. When i searched for more Ancestors, i ended up not finding accurate information , but was inundated with names which were incorrectly written up, birth and death dates were false, locations were false, one had to guess this must be one ancestor, but it turned out someone in nowhere country made this data up ,.... so forget finding your ancestors on this website, you will only find Junk info from illiterate people out there, and the historical databases the claim they have, are freely accessible only if you go there directly, but ancestry will charge you an arm and a leg for info coming from those libraries, if you want to access that info from within the ancestry website , info which turns out to be false almost 10 out of 10 times, when using ancestry.com website searches . Support is incompetent and never even speak your language .... i wonder where they get money from, they should have gone bankrupt a long time ago.... looking at that track record of the site and what it claims to be able to do , but it fails to do at the end of the day
Tip for consumers: Nothing else around really....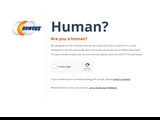 Newegg
Newegg has False and misleading shipping and in Stock status statements on their product pages.
i found an in stock Seagate SSD-HD i ordered per over night next day delivery as well as a smaller item i didn't push a rush on.

my 21$ charge for the overnight seems to actually mean after they take 1-2 bussiness days to package it and only after this its an overnight.

so i now have to wait 3-4 days, i still pay the next day delivery option, and in the meantime, the second item, that was not put on a rush actually arrived the next day !

customer service didn't even offer to wave the 21 $ next day delivery charge, and i still didn't receive the HD yet....after 3 days now.

i never will buy there again...
Akos hasn't received any thanks yous.
Akos doesn't have any fans yet.
Akos isn't following anybody yet.
Similar Reviewers on Sitejabber