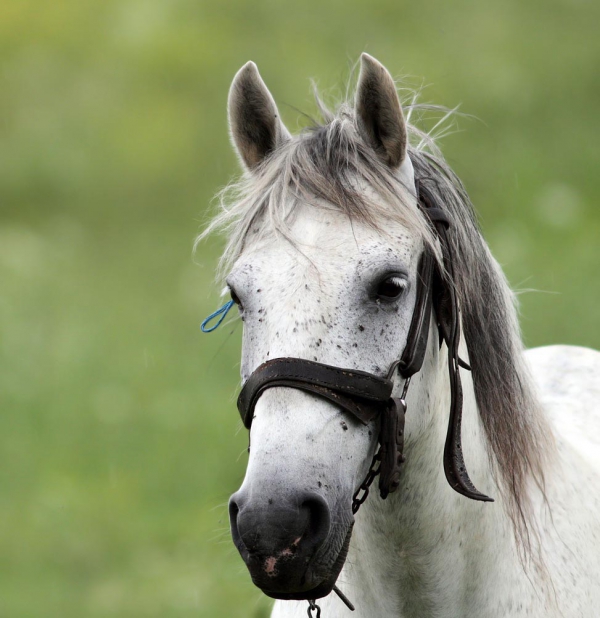 Ahuda G.
5

Reviews

6

Helpful Votes

0

Thank Yous
Experience: Finance, Computers & Technology, Clothing & Fashion
Member since January 2018
Reviews

5

First to Review

0

Votes

6

Very Helpful

6

Funny

0

Fraud Buster

0

Great Find

0

Well Said

0

Thank Yous

0

Fans

0

Profile Views

180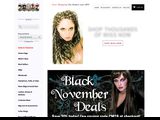 International Wigs
Should have checked the reviews first... I wish I read their reviews elsewhere first. The rudest nastiest "service" by what appeared to be the owner. I was never notified the item shipped, so a couple of weeks after I ordered I sent a polite question re when would it ship - no answer. A week later I called and the machine said to leave a message, but only if you wished to buy. So I decided it was a scam and asked my credit company to stop payment. A few days later it finally arrived - not at all like the picture, by the way, the model must be wearing either a different product or several of this super skimpy scrunchie. I immediately called my credit card to go ahead and let the charge go, but they said they couldn't, the merchant needed to respond first. Since the payment ran through Paypal, it created some complications: Paypal wouldn't let me drop the dispute. There followed a stream of the most disgusting abusive emails with her refusing to understand that I couldn't cancel via Paypal (even after I sent her an email from Paypal stating this clearly), refusing to respond to my bank's query and refusing to accept a check or a direct Paypal deposit. instead, she called me a scammer, liar, stupid, a person who doesn't understand English, on and on. Talk about the pot calling the kettle black...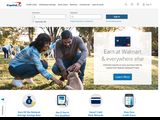 Capital One
Always liked this bank until I had to deal with their IRA department. They are either totally criminal or totally incompetent or both. They emptied my husband's IRA on August 29th, per our request, but as of today (September 20th) the money has yet to show up at its destination! Repeated attempts to handle wasted a lot of time and patience, netted many excuses but still no money. They supposedly put a stopped payment on the first check and sent another. Either has yet to arrive. Even the US post couldn't possibly have lost two different checks in a row or have taken this long to get something from Minnesota to Florida, for crying out loud. Is someone investing our money on the side for a little extra profit? How can a bank operate this way when all it actually can provide for all the money it makes is trust?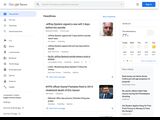 News.Google
Their Google News spotlight section continues to sicken with its biased choice of "news" from sources I already blocked because I know they only lie to promote their own self (and selfish) interests. It's a very convenient way for Google to keep trying to enforce its slanted viewpoints on everyone else. Luckily they all think the rest of us are a lot stupider than we truly are so nobody is falling for their crap - except people who already believed it anyways. As soon as someone who actually supports freedom of speech and doesn't think the role of the media is to "educate" all the riffraff hoi polloi (that's anybody with a different viewpoint than their "elite" think) comes along, they will become a footnote. Or maybe an example for what happens when communism marries fascism and tries to disguise itself as liberalism.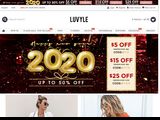 Luvyle
On July 9th I paid for a dress. I knew it would take forever and that the photograph was plagiarized from the original creator so the item would not quite look like it, but I was willing to live with that. It is now August 25th. There is no item. There is most likely no company or factory either. Just a website and someone who once in a while responds to inquiries (each time with a new different lie), but not to requests for a refund. They probably make their money by: 1. People who forget or do not want to bother disputing the charge. 2. So much time passing from the charge that a dispute can no longer be filed, and/or 3. Investing our money and using it as capital during the period between the order and the eventual refund. They certainly do not make their money in any honest way, that's for sure.

Aug 26: As soon as I posted the bad review, they responded to my previously unanswered requests for a refund, and told me it will take them 15 to 20 working days for their financial department to "deal" with my refund! Completely outrageous. Needless to say, I will get my refund in other ways and I am done buying anything from China. It's Made in America for me from now on!

Aug 27: They now want me to cancel my Paypal claim or they "cannot" refund me and they never responded via Paypal resolution center. They must think everyone is as dim as they are. Case in point, immediately after somebody said (in the Q & A section of my review) that they couldn't possibly have either one star or 5 stars reviews and nothing in between, they posted (Aug. 26) a 4 stars one, yet it's an all glowing report and all the subcategories of the same review got 5 stars! And I just noticed they claim to be based in England. Ha ha ha. I did some reading online and apparently the Chinese culture considers it completely legitimate to cheat as much as possible and whenever possible. My encounters with this outfit, and others on eBay, seem to support that observation. My guess is it's a one person criminal operation and she/he has to wait for other suckers before she can refund. IF she ever refunds. The Paypal account must be very new, because I am sure they will terminate her as soon as they figure out what she is up to. And by the way, the clothes look so great because they steal photos from the very high end and expensive legitimate designers and cut off the model's head to avoid being easily recognized and prosecuted. If you do a little bit of searching you will find the actual design with the same photo listed for hundreds of dollars. I should have never tried to get a knock off in the first place as it encourages the Chinese to keep producing shoddy substitutes. Or in this case, producing fraud only.
Microsoft
The lamest customer "service" ever. My account got locked. I couldn't unlock it as the only given solution was to accept a text. Apparently it never occurred to their ITs that some of us prefer to have texting disabled. The super-moronic virtual "assistant" wasted 20 minutes of my time, and trying to get to a live person through the Microsot site was more than I was worth. I finally got a number off a direct Google search and got to a live TECHNICAL support person. I know it was technical because I had to chose from an endless menu before the VM system would let me through. I eventually accomplished this feat by ignoring all the "I am sorry I do not understand" (in response to my explanation of why I was calling), and repeating endlessly "customer service". Yay! A LIVE person at last! Well... after asking me a couple of inane questions and me explaining the problem again, he told me he couldn't help me as he was not a technical person! He offered to switch me to someone who could help and the next thing I knew I was listening to a recorded message - at around 2 PM Pacific - that the offices are closed and are only open from 9 AM to 9 PM. Evidently these offices are in an entirely different time zone than the US, and maybe are on a different planet all together. I then got thanked and hung up on. Seriously???!!!!
Ahuda hasn't received any thanks yous.
Ahuda doesn't have any fans yet.
Ahuda isn't following anybody yet.
Similar Reviewers on Sitejabber
This company has many names and email addresses. I ordered a wig that is discontinued at every...
NO WAY WIL BUY FORM THEM AGAIN. SUPER SLOW SHIPPING. RECEIVED ITEM NOT EVEN LOOK LIKE PHOTO...