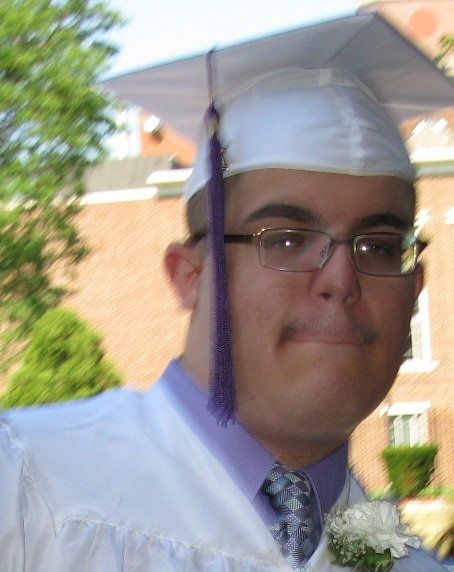 Adam G.
14

Reviews

39

Helpful Votes

0

Thank Yous
Experience: Computers & Technology, Entertainment, Reference
Member since March 2013
Reviews

14

First to Review

1

Votes

39

Very Helpful

33

Funny

1

Fraud Buster

0

Great Find

0

Well Said

5

Thank Yous

0

Fans

0

Profile Views

1,013
About Me
"Bro"-saying Rivera Latino, specifically Nuyorican, cool down to earth guy if you get to know me.
How I Can Help
I'm here because I don't like BS. And I will comment on it if I see it.
Interests
"Seinfeld," tomboys who prefer guy friends, broish gals, highways autism, my future love one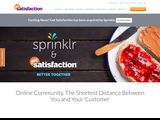 Get Satisfaction
I tried to post some honest questions on subjects, and for no apparent reason I got kicked off...
Avoid this site like a plague.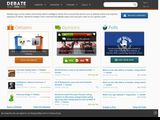 debate.org
Probably a buncha losers who like Yahoo Answers and TV trope. ONe site which never has treated me with any disrespect. Sure there are some scumbags, like Imabench (who's a user). But overall I've made a lot of great friends, from both sides of the political spectrum. I don't use it oftenly as much, cause now, and this is probably the only complaint, if I had adblock, I can't press the buttons
So I give it 3 and not 5 because of that.
That being said, the moderation is great, but if you need to post something you have to turn Adblock off.
Airmax is a fair moderator. Ask for him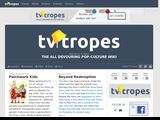 TV Tropes
Well for one jackasses (to TV trope) -ez surnames are white. Italians, French, Greeks are not (not that I've seen anyone who has suggest otherwise, but they're stupid so they might be thinking that). They also idiotically think "bro" is white slang. No it ain't. It's Latin (NUYORICAN - Puerto Ricans are Nuyoricans are not the same).
More...
I want the CEO to insult me to my face, like his little mods who do his dirty work. I can probably steal his woman. No woman wants a little weiner traitor like him anyway. Anyways, the first ban I got I was never given a reason for it. And I've never broken a rule. I may have had disagreements with certain tropes. However... I've never broken any rule, and I always kept each trope in accordance to what the show or music or video or movie portrayed. Apparently a few people are incapable of doing their job.

Thirdly, in the wake of my banning, an $#*! by the names you'll see in the picture, didn't even address me, respectively by my name, and called me "ban evader." Twitter, instagram, Debate.org, youtube, have not treated me with this disrespect.

Beside, note to the CEO *pees on you* - I'm more famous than you bro! I've gotten likes from the likes of Sofia Coppola, the "Seinfeld" official Twitter (on Twitter), from other famous celebs. Not you. And to the two who called me that, girl is just bitter cause she secretly craves it with me, and the guy - well he's a loser who lives in his mom's basement.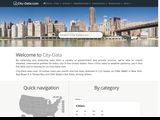 City-Data
Apparently, not racist remarks. Discussing racism gets you banned off the site. This piece of $#*!. Mensaguy. More like Ima$#*!, threatened ONLY me in that fashion. He doesn't do it to anyone else.
Piece of crap. This scumbag is a little twerp who dislikes me for some reason. I have no rights. Biased piece of $#*! websiterighton this site. This site is good for wiping your culo with it.

Probably is a moron who thinks "bro" is black, white, or "Visigothic," as though they aren't white, slang. Instead of Latin--and I don't mean traitors--slang as it is XD
Twitter
There... and some celebs are really cool. Give a talk to Linda Stasi or Aleksa Palladino or the "Seinfeld" main Twitter a try. They respond to you. A fun site. Screw Quora, or any of them.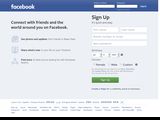 Facebook
Zuckerberg is a prick. He favors racists. Also, too many idiots in groups. These morons thinks "bro" is black or white slang, instead of Spanish/Italian slang like it is. Another idiocy common in the site's groups also is that Visigoth girls (Lopezes, Ramirezes) are the most broish of all girls. Stupid statement. It is a piece of crap site. I don't respect them. Go to Twitter if you want social media with respectful people.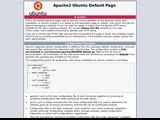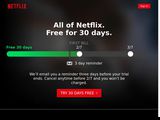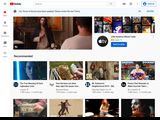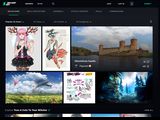 DeviantArt
Pretty cool site. Try it.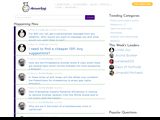 AnswerBag
Ehh was good at first, and is better than Yahoo Answers in terms of friendships but one piece of $#*! tried to get on my case.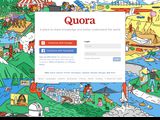 Quora
UPDATE - I take it back. This site has become an Allied Powers-loving, "bro"-hating "Friends"-loving Swede, Dane, Jewish, Scotitsh, Russian, Spanish-meaning Visigothic Hell hole. They openly side against you. GOOD THING THEY'RE SO STUPID that if they give you a ban, you can easily make another account during the ban and they're stupid to know it's you. I'm taking advantage of them right now as we speak. Lots of idiots too. Idiots who think "bro" "is Visigothic slang," as though Visigoths aren't white. Or that "bro" is black or white slang. No it's Italian slang. And Rivera girls are also the most broish
And these idiots who both say "bro" and "brother" as though "bro" must be black slang because somehow it's related to the slang "brother" as in "hey brother." Same goes with "sis".
Tip for consumers: Complete trash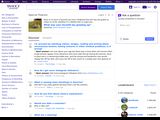 YahooAnswers
A very stuck up site. Half the time people are rude to you for no reason.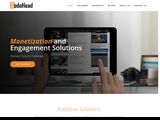 SodaHead
The one thing I love about this site is that I get to meet new people. However some jerk reported my question (which I don't remember what it was, this is back in November of last year) because they didn't like it, and so Sodahead went on their defense and removed my question, so the Sodahead management is the biggest pieces of garbage I've seen. Their site will lose people and rot. There are those who hate tomboys and autistic people there too. But Y/A screwed themselves because they're not gonna get another person like me again.
Adam hasn't received any thanks yous.
Adam doesn't have any fans yet.
Adam is Following
1

User
Similar Reviewers on Sitejabber
When I first saw this website, it was a few years ago. I thought it would be a great website for...
I was told by several neocons that I don't have the right to live, and that it would be better if...