MeritLine

reviews Is this your business?
91748
Tel:
(626) 912-0668
order@meritline.com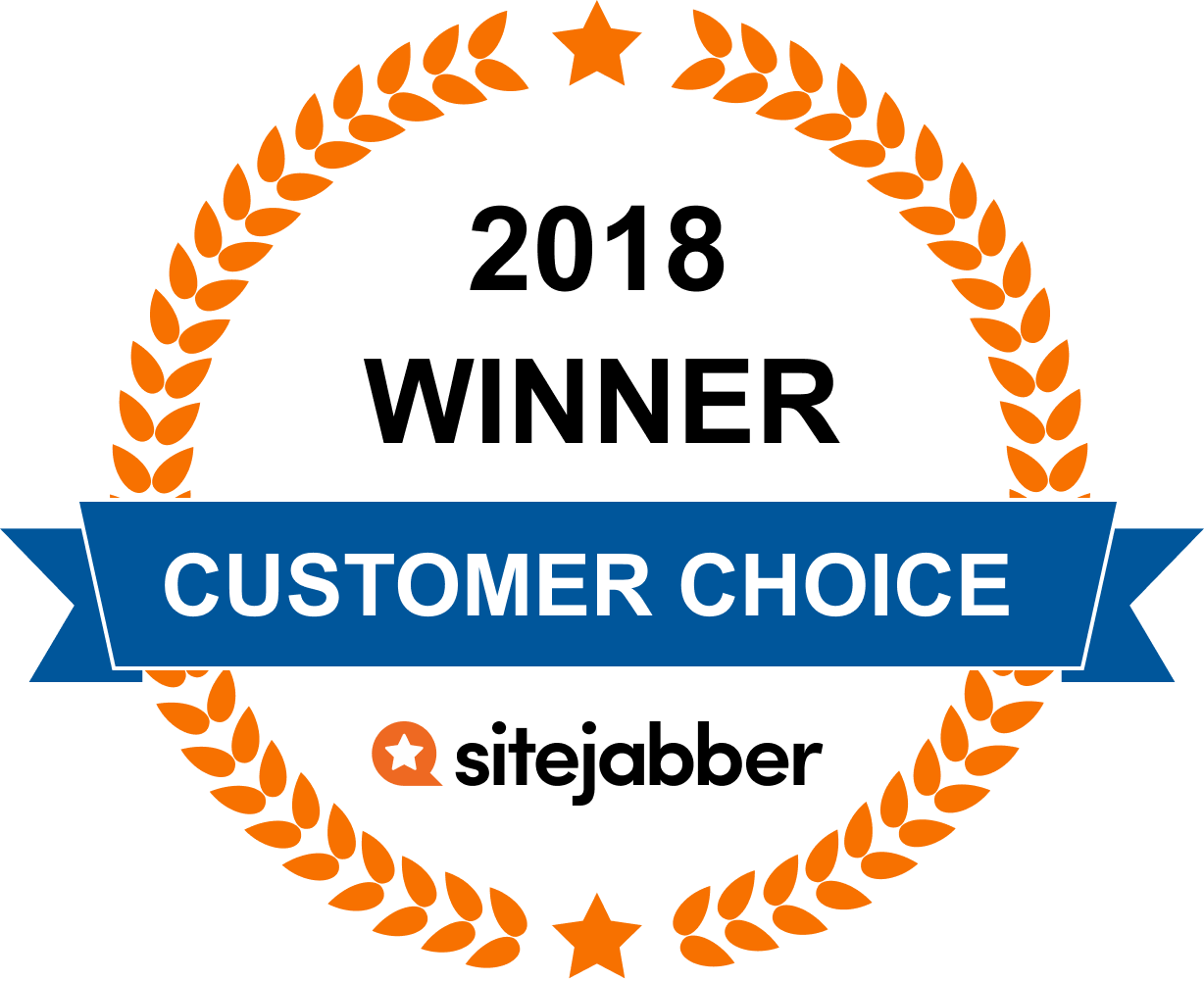 I purchased a wireless keyboard and mouse. It received the item with out documattation, I inserted the wireless receiver and my computer would not recognize the device.

Emailed tech support and waited over 24 hours for someone name Jinko to respond and he wants me to describe the problem. What a joke
First of all, in case you have never POSTED a review on this site, if/when you DO, directly below the review text submission input area there is a CHECKBOX for you to check if you want, that reads next to it "Tell this online business about my review. Check the box and we'll let them know at (email@sitename)" At the time this post is submitted there are 23 existing reviews, and the site has just a 53% positive feedback rating. That tells that nearly HALF of the reviews (at the time of this one) are NEGATIVE.. So, without me having any physical evidence to back it up I just pose to you the question - don't you think that at least 3 or 4 of the potential 11 or 12 NEGATIVE submitted reviews in fact DID go ahead and CHECK the checkbox.. does that sound so preposterous to you... It doesn t to me.. and I'm letting you know that I DID check that checkbox... And, the reason I bring it up at ALL is because I don't think you need to be a supersleuth genius to deduce something is "amiss" here when I inform you ALSO, that, at the time of this post, SiteJabber indicates in no uncertain terms that "At this time, this business has not responded to any reviews submitted to them from this site.." In other words, they (Meritline.com) KNOW that folks have had really crappy levels of dissatisfaction with their company. Think about this also: the number of people who TAKE THE TIME OUT OF THEIR BUSY LIVES to physically sit down, collect their thoughts, and then communicate them TO YOU here, at SiteJabber.com, probably is a tiny eeny-weeny itty-bitty percentile of the people who have/had justification to ALSO but for any of various reasons just never got around to actually doing it.. I hope you take what you just read very seriously, because it's not just a case of some person being sarcastic or whatever... it's very relevant, and, it's 100% true.

So here is what I can tell you about an experience I have had with Meritline.com.
((((( --- not a pleasant one --- ))))))

I have a nearly identical experience with this company, meaning ANOTHER HORROR STORY LIKE SOME YOU CAN READ IN ADDITION TO THIS ON, and am in the process of posting my dissatisfaction about this here and at as many other review boards and forum sites that I possibly can.

Not only was my negative review about my dissatisfaction with my purchase removed from Meritline.com's customer feedback&reviews postings area, any/all attempts at communicating with this company to return the product and either receive a refund or at least a credit toward a different item, got no reply. None. Zero.

After multiple attempts. I did speak to a company employee on telephone, and received (1) one email, as told I would, as a follow-up to that call. It took nearly two (2) weeks to get it though. I found that abysmally slow considering the email was a simple one (1) paragraph consisting of 1-2 brief lines apologizing that the nature of my phone call could not be resolved, and was offered a duplicate copy of a users manual which is complete rubbish, so absolutely incoherent it's actually laughable. In case you are wondering the product I purchased was a pair of HD video equipped reading glasses that I thought seemed to be
nicely priced at under $70.00 considering they were 1080p resolution (I hadn't seen any above the 720p recording range comfortably under $100.00 anywhere else). So, on impulse more than anything else, I ordered a pair.

Turned out, the reason they were so inexpensive is because they were functionally worthless. The manual ( 4 folded up pages of standard-letter-document-size paper) which is incredibly riddled with jibberish and gobbledy-gook which turns the "english" language into the english MANGLE-age in my opinion, does make reference to a driver and software interface setup disk that is supposed to accompany the product, and which is supposed to faciliate accessing downloading video from an internally embedded 32GB memory chip via a micro-SD port located on one (1) of the glasses arms, and the interface is to access other related features you can't manually perform physically on the glasses themselves because there are no buttons or controls etc.. . Well that setup disk was conspicuously absent from my package.

Simply plugging the USB cable into a Windows 7 brand new high performance brand name desktop resulted in NOTHING. The device was "not recognized", and the operating system prompts the user to locate the device's drivers for Windows to install, etc etc.. I'm sure you know what I'm talking about.. In other words. No device drivers, no setup disk CONTAINING the drivers, or the devices firmware/software, and you know where that winds up.... worthless.

What you have left is a $70.00 pair of faux "reading glasses". I said "faux" because they're really not even actual reading glasses lenses either (no kidding !)...they're just look-a-likes ! !

So, if you took the time to read this VERY REAL 100% SINCERELY SUBMITTED comment I hope you take this into consideration if you are thinking about doing business with that website (Meritline.com).. I you decide to try them out, all I can say is, at your own risk, good luck, and at least dabble with a low-risk item, something that you either already are very familiar with and are getting another one of or maybe as a gift, and DONT get something which may potentially have some technical aspect to it like the story you just read... That story is REAL.. It really happened...

Note: If you want to see the actual manual I mentioned in the preceding post, I have a copy of it, all four (5) pages uploaded to the following url.

http://imgbox.com/g/Jdm2ihcAWv

If you look at this manual, go to PAGE 2 paragraph number 8 and you will see, in something that resembles "english" the reference to the non-existent accompanying software CD that I mentioned above. I told you, I'm not making this stuff up.

Also at the gallery of THE WORLD'S MOST RETARDED SOUNDING "user's manual" YOU COULD NEVER BELIEVE ACTUALLY EXISTS (but it does, and I can prove it to you, because you're gonna see an actual scanned-in and uploaded exact duplicate of it FOR YOURSELF..no joke ! ! ! )
-------------------you will ALSO get to see what has GOT to be one of THE world's LAMEST excuse for a "customer service" feedback in the history of civilized mankind.... oh yes, that's right... you're gonna see that too... in the form of a screenshot of my actual received emailed response to that rigamarole you just read about a moment ago (above).

go to the url, click the thumbnails, expand the images to screensize so they are legible. and you probably ought to be sitting down while you do this,,,,, so you don't FALL DOWN in DISBELIEF...

Oh, for pete's sake.... just do it... this is one of those occasions in life you'll have a cute little story to joke to your friends about,,,,, and be thankful it wasn't you who wasn't the unfortunate erstwhile average joe or jane who happened to be on the wrong of "getting the shaft" pumped into them by these shysters who call themselves "Meritline.com"....

Once again,
the URL of stuff that will make you CRINGE that go along with this review, is:
http://imgbox.com/g/Jdm2ihcAWv

Meritline sold me a worthless product, functionally useless since a primary element of it was NOT PRESENT... What does that say to YOU ??? .....

Take Care, and be wary
Tip for consumers: Something I forgot to add to that obviously very long and lengthy review (all of which is TRUE) is that, by the way, I had to wait over a month and a half just to receive the product, before I was even succumbed to any of the nightmare written about in my post...
The seller claims to have shipped two packages from China, once on 10/17/2013, and again on 12/24/2013.

Neither package ever arrived. Meanwhile, dozens of other parcels arrived at my residence in Phoenix during the same period, from multiple carriers, without any issues whatsoever.

The probability of two independent shipments going missing due to "shipper error" is remote. What's more, the seller's refusal to refund my $12.99 leads me to believe this to be a case of fraud.

I have escalated this incident to the following authorities:

(1) my bank
(2) the Paypal fraud & claims department
(3) the Google Trusted Stores Program
(4) StellaService.com
Ordered a logitech wireless keyboard and mouse. the keyboard was wobbly, they kept asking for a picture of the wobbly keyboard to show the issue, even though wobling would not show in a picture, which i explained to them over and over via email.
Each time i emailed back a response it took 24 hours for them to reply.
Emailed there RMA dept with no response at all.
Tried calling there customer support line, every option loops back to the main menu.
Still trying to return this defective item to them.
The scams have taken over. I have been ordering form meritlline.com.com for several years and been very happy with them. But the scam artists have made their move. I placed an order on Monday, 12-23-2013 and paid for it and received an email confirmation. Then a few hours later I received a Notice of Cancellation. No reason just cancelled. The item was still listed as for sale at the same price on the website. Guess I should have ordered more stuff or I need to find another source for things I order. Beware of this now scam site
Don't even waste your time buying from this seller. Waited two days after they took my payment for shipping update just to learn that something was "In Stock" when I ordered it was not available at all. Paid Extra for rush processing. Complete waste of time.
HORRIBLE!!!! AVOID AT ALL COSTS!!!!!!!

I recently placed an order (#1002****7), but because the billing address didn't match the card, I got an email asking me to reply with the correct billing address. I did so immediately, but then got another email a couple days later saying NO EMAIL had been received and meritline was cancelling my order. I went meritline.com to use the contact submission form to inform them of this and received this message upon hitting the "SUBMIT" button:

We're sorry, but the page you're looking for no longer exists.
Go to Meritline.com's Home Page

By this point, it was obvious they cannot be contacted via email OR web, so I called customer service to inform them of meritline's email problems AND the dead link on their webpage and that I wouldn't be following through with my order. Instead of thanking me for taking time out of my day to bring these issues to their attention, the lady I spoke to HUNG UP ON ME!!! So now I get to waste MORE time out of my day doing my due diligence as a consumer by informing everyone else that this is a HORRIBLE merchant and POSSIBLY A SCAM SITE!! If ANYTHING AT ALL goes wrong with your order, good luck getting them to give half a damn!are affiliated or have a conflict of interest with this website.
Poor customer service. I had ordered a Harmony Remote and upon delivery found the product inoperable. Despite their published return and refund policy the company failed to offer a refund and send I would only receive a replacement. Further they told me that I had to leave it to chance that they would replace the remote with a working unit.
It took OVER 2 weeks to receive my order of printer ink, which I called about several times to try to figure out what was taking so long. No one answers the phone at the number listed on their website. I tried to track the pkg via the shipping confirmation # they gave me, but that was useless b/c they sent the pkg via 2 different shipping companies, so the one shipping number I had was only 1/2 the story and kept saying the package was sitting in Compton CA for a week and a half. AND WHEN IT DID ARRIVE, IT WAS THE WRONG INK!!!!!!!!!!!!! I now have to go out and buy ink for over $70 b/c I have long run out, have been waiting for this illusive package at my own expense, and am desperate now. Thanks a lot!
1/5 posted Nov-08-2012
"Purchased a RC Helicopter. Upon arrival it didn't work. Eventually obtained a RMA# (this took a week of emails back and forth with customer service) sent it back and waited another week to obtain another helicopter that doesn't work. Wrote back to customer service who have not responded for past week. This place sucks!"
Purchased printer Ink , quite a bit of Ink at that. Then they sent me a postage paid envelope for the empty's and sent them back about 7 cartidges at $3 a piece. I had to contact them 3X to see that they recieved the cartridges then they finally responed by saying that they can not give credit for the cartridges I sent back. Yet I told them what I was sending and yet they sent me a postage paid envelope to send back to them and now there loosing my business because they refuse to negotiaite any kind of prices for my 7 cart returns. The ripped me off $21 of credit and now lost my business because of there greed. Dont buy from these rip offs, $21 times every customer can amount to be a small fortune when reselling it over and over again.
I ordered 2 sets of printer cartridges for my Canon MG 5220. It takes PGI-225/CLI-226 ink cartridges. Meritline sent me packages marked PGI-220/CLI221. Even the packaging did not claim to be compatible with my printer but customer service insisted that the cartridges that they sent were compatible...my printer thought otherwise despite trying all their suggestions. The return policy basically requires the customer to pay for everything in the hope of getting a partial refund.
Customer Questions & Answers
0


Votes
Thanks for voting!
Question:
Answer:
Is this a safe site that won't sell my e-mail or cause me to get a lot of spam?
By
0


Votes
Thanks for voting!
0


Votes
Thanks for voting!
Did You Find This Page Useful?
Sites You Might Also Like
Business owners: What's your side of the story?
Register now for free – get notified of new reviews, respond to consumer feedback, add new photos to your page and much more.
Manage your business