CourtLinked

reviews
Northridge Plaza - 9519 Reseda
Los Angeles
,
CA
91324
,
United States
Tel:
(800) 327-1031
support@courtlinked.com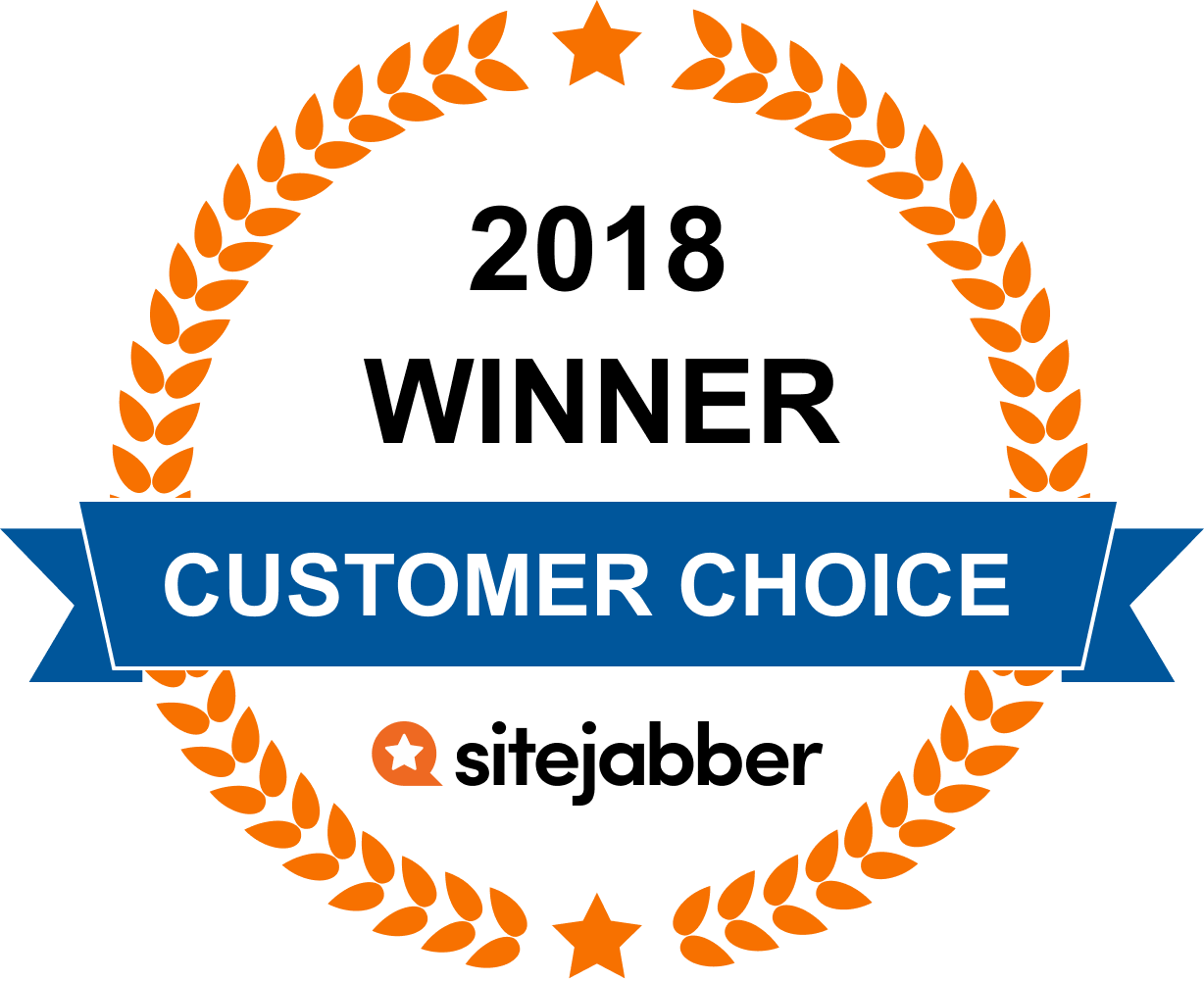 I submitted my paper work last year and still to this date have not received any notice of service! I went to court last week only to find out from the Judge, there is no evidence Courtlinked has served the company I paid for, and I submitted two separate claims for two different cases! The Deputy who tried to service the first company called me several times to let me know she could not find the named person on the service order and that she will send it back to courtlinked to have it sent back to me for any corrections. Well that truly has been over six months ago and I still have not heard or received anything from courtlinked! I have tried numerous of times to contact courtlinked, only to get the same message machine and no person!
Thank you for the review. The Deputy made contact with claimant on the non-service and requested better information from you since the address you provided was incorrect. We processed, prepared and filed the case correctly per your questionnaire. Blaming us for non-service on information provided is not fair. We have not received any emails or calls from you. You were instructed by the court deputy to locate your defendants and to contact the deputy back to re-serve. You will need to locate your defendants and forward their new location to the court deputy. We will be happy to help you with the re-submission of new information to the deputy. UPDATE: Contact was made and we are working with Mrs. Powell to get this done.
Began the process over six months ago and absolutely nothing has come from it. Took weeks to get the paperwork to sign and verify, weeks to get an update after sending in the filing fee, and then suddenly they alerted me to let me know the court date was set for only two weeks away. I contacted them to find out if the defendant was even served his papers, I had paid extra to have a sheriff service, and they never responded. I emailed again, no response. Days before the court date, they finally answered my third attempt to reach someone and they said they were still waiting for service information and would contact me the following day. Of course, I had to email them again to demand the update they failed to provide and finally find out that they had not made contact with the defendant at the address I provided and asked for a work address. I provided his work address, the exact time and day he would be working, and sent a picture to help them identify him. They never served him. Weeks later and I still in the exact same place I started three months earlier, they sent back the same paperwork to restart the process. They also sent me paperwork that was addressed to the defendant. I emailed and demanded my money back. Of course they responded to that email right away telling me they don't refund active cases and then blaming the defendant for "evading the server" though there was no evidence to prove a sheriff ever attempted contact, but told me they would refile my case as a "courtesy" to me. Sent it back in March. No updates and no contact since then. No refund. Nothing about the process was simple, fast, or effective. False advertising at best. Complete waste of time.

Edit: In response to the condescending reply below. I contacted them on the 1st, 2nd, and 3rd of February 2019 and only received a reply after the fourth attempt. Their response to my questions was that they did not have the information to answer my questions, and would contact me the following day. Again, they didn't. I had to demand the update in a fifth email. After failing to ever serve the defendant, sending me the wrong paperwork, ignoring my emails, and accomplishing nothing, I demanded a refund on the March 2, 2019. They have provided no refund, no updates, and have not contact myself or the defendant and any point since. It is now May 1, 2019. Reviews such as these reflect exactly who they are as a business, completely lacking in customer service. Or any service at all.
Tip for consumers: Don't. File yourself and save yourself the trouble.
Thank you for the review. We will use this to make our services better.

However, clients case was prepared and filed accordingly per our scope of services with county/state protocols. She received notice of her trial date, but her defendant was not served via Restricted Mail Service or third party process at the address she provided. She is blaming us for non-service of her defendant. We do not perform the serving. It is done third party and restricted mail delivery. No firm, sheriff, courthouse or third party process server can guarantee service on an individual evading such as her defendant. These are third party entities and we must wait for their responses. Her emails/call have always been answered promptly. We are still assisting this individual with the process. She has requested a refund of the court fees, our fees and third party process. Court fees are non-refundable, nor are third party processing costs. Non-service on a defendant does not constitute a refund for work done to no fault of any party.

We keep our fees affordable and we are very reputable. We have assisted thousands nationwide and get positive comments daily. But service on a defendant that is evading is out of our control. To help her with her case, we are now paying her court fees out of pocket and serving cost at the new address provided. This review was made without contacting us in regards to her new date and service.

We will continue to assist our client and help her finish this case as we do with every case with similar issues. These types of reviews do not justify the mission of our company and service; it is merely on the grounds that some defendant(s) are not served due to bad addresses, no contact or simply evading, hence the reason for a lawsuit.
Complete scam. They did nothing. They sent me forms to make me believe things were in motion. I notarized papers and wasted my time. Literally nothing at all was done beyond someone emailing me and making me believe they were doing things. I paid for a demand letter....they never did one. They never served the defendant. They never filed the case. 3 months wasted. They even made the mistake of mailing documents for me to fill out...TO THE DEFENDENT! Since they did not refund, and three months passed, I am likely out the money...perhaps this is how they make money?
Update11/28/2018: Mr. Lubbad claims that he has not received his package/refund; reason being that he placed defendant's address as his address. The materials were returned and resent to his attention at his correct address. We have no intentions on keeping his money and we wish him the best! As an honest company, we also paid for his notary costs.
______________

Mr. Lubbad filed this claim for the State of Wisconsin. Called us several times to to change entity information. Case was researched, agents located and he received materials for review. During the scope of the process, Wisconsin revised their form to a newer version. He later notified us to cancel the case without giving us a chance to correct the paperwork and advised us to refund via chargeback.

Our mission is to assist individuals and businesses. If we cannot perform the task, a full refund is always issued.

Mr. Lubbad will receive a full refund of monies paid. Our company is not what he claims; we have hundreds of satisfied clients weekly and majority never leave a positive review.

Every state, county and courthouse has their own procedure and sometimes additional work is required which we are determined to carryout if allowed by the client.

Milwaukee Circuit Court failed to notify us of the new revised form as it was changed during his filing.

We will redo the petitions, forward to him with a full refund and cover his serving costs to show him that we are not what he claims .
I'm so sorry, lost time and money, called multiple times, no answer, left messages, nobody bothers to answer, but quickly charging credit card and DO NOT DELIVERING ANY TYPE OF SERVICE. COMPLETELY SCAM, PLEASE DONT REPEAT MY MISTAKE.
[update: We reached out to client and resolved the issue on her Adult Name Change Petitions and provided her a tracking number]. Wonderful individual, we wish her best of luck with her new name change!

Those that have used our service know that we always return calls and if we miss one business day due to off hours and or high volume, we make sure to return the next day. Yes, sometimes the client calls twice and leaves a VM, but we return that call promptly. You must rest assure that we are handling your case accordingly and if anything is needed, we will reach out to you promptly.

We also return emails within receipt during business hours.
You also have a users section which you can monitor your case.

We strive to do our best, to keep prices affordable, and have helped thousands recover with or without reviews. We will not jeopardize our name by not returning your call or email.

Please call us or email! We will be happy to assist you with your needs.
Scam. Stay away. Sent money to file small.claims case. He did nothing. I'm going to.sue them The absolute biggest scam I've seen in years.
Client filed a small claims in Georgia and paid the $74.95; failed to pay the courthouse fees (which we covered to start the process). Client requested that the service be made at a business location on another individual. The courthouse did not accept the request and a refund check of $74.95 was mailed to another address he provided regardless of the work we conducted. Now he claim that he was not received his refund of $74.95 at a new address provided by client. We will not jeopardize our reputation for a $74.95 refund. Please contact us and we will issue another check.
Customer Questions & Answers
0


Votes
Thanks for voting!
Question:
Answer:
Google court linked. They r based in Ca. And they filed for me in 92nd. While I was in nj
By
0


Votes
Thanks for voting!
0


Votes
Thanks for voting!
0


Votes
Thanks for voting!
0


Votes
Thanks for voting!
0


Votes
Thanks for voting!
0


Votes
Thanks for voting!
0


Votes
Thanks for voting!
0


Votes
Thanks for voting!
0


Votes
Thanks for voting!
Did You Find This Page Useful?
Sites You Might Also Like