BikesDirect

reviews
,
9848 Robin Hill Ln
Dallas
,
TX
75238
,
US
Tel:
(904) 249-2453
bd4salesteam@aol.com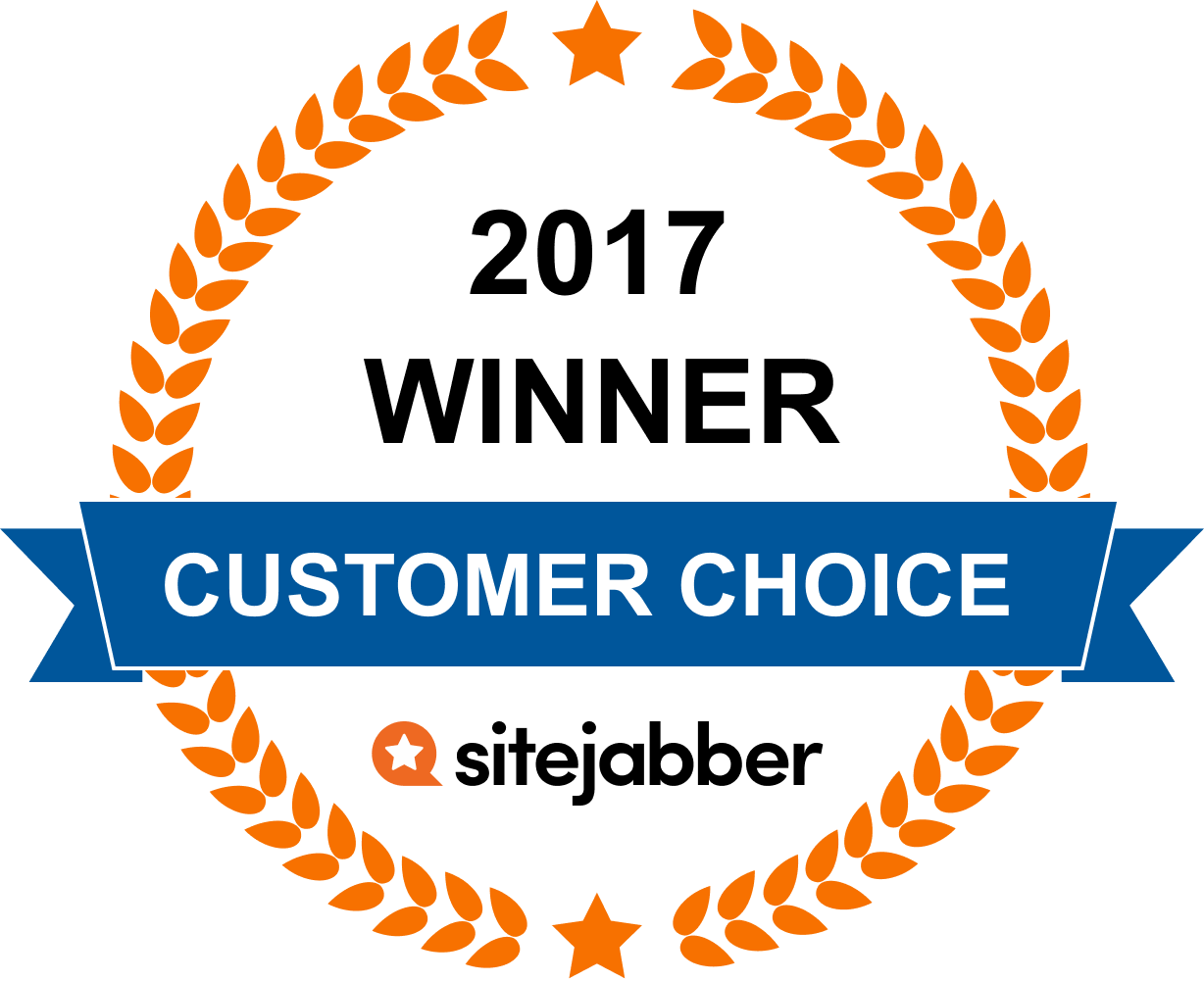 Figured I'd give these guys a shot. Website looked flashy and kind of cool. Prices weren't too bad, but their packaging and their shipping company beat my item up pretty good. It's still usable, but a little better packing would be nice. I'll probably use them again, but just be aware that your box may be damaged.
Purchased Mercier New Galaxy Tour. Not a bad bike for the money, BUT...

-Even though the Web site claims NO SALES TAX COLLECTED 48 STATES throughout their Web site and product page, I was charged 6% sales tax. This wasn't obvious until I completed the purchase on PayPal and I was notified my credit card was being charged $21 more than I expected!

I went bak to BD Web site and in very small print it states NO sales tax collected 48 states* -- if you click on that link you are told sales tax collected fo FL and TX sales. VERY misleading and borderline deceitful since everywhere else they proclaim No Sales Tax Collected!

-Bike arrived on date promised. Spoke bent, rimes scraped, spokes/rims, derailleur and brakes all needed adjustment. Fortunately, a bike friend is pretty versed in this and helped out.

I estimate assembly and what adjustments were needed would cost at least $100 at a bike shop. And I still had a bent spoke!

I wish I had looked at a local bike shop first. I won't make the same mistake again.
Purchased two Motobecane bikes from Bikes Direct in early 2017. One bike came with handlebars put on backwards, easy for us to fix but really? Second bike had Shimano EZFire shifters with problem in left shifter. Bikes Direct wanted us to go to our local bike shop (!) with authorized Shimano repair and then deal with the warranty. We'd have to pay for diagnostics at the bike shop for this even though we could install the replacement. Second option--deal with Shimano directly through customer warranty claim form which is what we did. Bikes Direct could have just sent us the replacement shifter.
Bike shipped Monday,arrived Thursday. Got to admit it seems like a lot of bike for the price. Good product,bad service? I guess you have to give up something. Will update again after i have ridden for a few weeks.
"2 weeks,no bike,no contact!"
5/16/17
• Previous review
Ordered Elite Trail Blue23. Paypal paid April 27th. May 9th call to find out why no bike, no email,no word at all? Very friendly woman looked into it. order placed on hold, they can't tell me why. Best they can do is ship it out today. If your going to place a hold on a order after you accept payment how about sending a email or some contact informing the customer? At least then i could have taken care of it. Still waiting on bike,will update review when on road.
This review is based entirely on my personal experience with the whole process of obtaining a bike from Bikes Direct.
First the Bad:
I ordered a 29ER 4BY4 SRAM X9 30 speed full suspension bike and was able to finally ride it exactly 3 months later. This was not all Bikes Direct's fault since the dockworkers union and management were moving like molasses (right during Christmas rush) on shipments coming in. I received the bike a full 2 months after ordering. Another reason for the delay was I had to take it to a bike shop because neither front nor rear shock would "lock out" as advertised. I was never able to talk directly with a bikes Direct tech person, I had to communicate with email only and it sounded like the general response for faulty equipment is it take it to your local bike shop instead of providing some basic troubleshooting on your own. The front shock was low on oil and the shop corrected that by filling with the correct amount (but it still never locked out fully like my old Suntour did). The rear shock, I was told by the local bike guy (as he was evaluating the Monarch RT3 and simultaneously conversing on the phone with the Rockshox rep) that this was a custom shock built for this particular Motobecane model and they could not just ship me a replacement; the original one (that had a manufacturing date of 1 month prior to my order, according to the shock's serial #) had to be shipped back to the factory and examined/rebuilt at their discretion. When I finally got word from the local shop that my bike was ready, neither front nor rear shock completely locked out and they were not supposed to, as implied in the description of the bike on Bikes Direct that said both front and rear shocks had "turnkey lockout".
The Good/Not so Bad:
I finally picked up the bike yesterday as soon as it was ready and got to ride the bike yesterday, a full 3 months after ordering. I think I will like the bike and consider it a good value but I will have to put in several days of riding to see how I like a full-suspension bike that will not completely lock-out. The delays were not all Bikes Direct fault, I am sure. The shop told me that UPS had shipped the shock to the wrong place and that cost 3 or 4 days as well. I may order from them again, but only if I am willing to deal with assembly myself or take to the local shop (but I am a pretty decent mechanic), resolve most problems myself and not in a hurry. The sales people were very friendly and helpful. The tech rep. via email was polite but of little help other than to tell me to take it to the local bike shop for evaluation/repair, but they said they would help cover the cost of the labor for the shocks. Rockshox covered the cost of shipment and rebuild of the original rear shock by changing the ports to make a stiffer shock.
My opinion is the description of the bike's features was misleading as far as the shock's lockout feature. It should not be called "turnkey lockout" if their is still significant movement after it is locked out.
Tip for consumers: Do not be in a rush to get a bike that is not ready for shipping right away.
I purchased a Motobecane Fantom FS 29r XO equipped a year and half ago $2,200.
The KMC chain hollow pin broke repeatedly from the start. The shifter cables, both had to be replaced; They kinked inside and steel stranded cable unraveled inside the actual finger shifters and the tubing, within 6-8 months of ownership. The handlebar was small 550 mm. The bike purchase maybe saved you $400 over a local bike store. The bike isn't entirely XO equipped, just the shifters and derailers. The crank arm is FSA, nothing special. They ignored me when I asked for a free Jersey of Motobecane to wear at races... They need representation but they said it was a liability issue :0 and they ignored when when I told them their cables were of poor quality and I should get reimbursed. I had to fix this myself multiple times because the cable were just stretching and I didn't know why so the shifting was bad until I replace . A
Just be ready to replace a couple parts and tighten EVERYTHING because most things are pretty loosely put together. The finish is primer grey so they are saving from having fancy paint. I sprayed over the ugly decal with matte black since it's been painted over with a clear coat and I redesigned a decal and put Motobecane back on reversing the colors. hope this helps. Okay deal, okay bike. Not a steal of a deal, w/ no dealer support.
Paint quality is a big disappointment. Within 2k miles I had to patch several chips with nail polish. Other than that, I love the bike. I got SRAM RED components that I love and the Ksyrium Elite wheels that I love. The bike was easy to put together. So the only downsides were the paint and the ergo handlebars (personal preference).
Nice looking bikes but nothing special.
Customer Questions & Answers
Question:
Answer:
I would recommend that you think about a hybrid bike first, as the tires are larger & the 26 inch wheels are a bit stronger. Also, you will be more comfortable riding on an upright position. If you like it, use it to loose weight while saving for a decent road bike.
By
Question:
Answer:
No. the bike should come ready to ride.
By
Question:
Answer:
Hi - the bike depends upon the type of riding you want to do and what you want out of riding. Do you want comfort? Durability? Speed? More upright riding position? Definitely want to look at bikes with larger tires as they would be more comfortable. The CycleCross type bikes are fast but have a bit larger tires for more durability and comfort than a skinny tire road bike. Check out the OmniStrada which have knobbier and larger tires than the regular cross bikes. They also have top tech tubeless compatible rims which you can easily convert with sealant and kit to being virtually flat free :) Check them out: http://www.bikesdirect.com/products/cross_bikes.htm
By
0


Votes
Thanks for voting!
Question:
Answer:
It depends on which bike you order. I also had to assemble and adjust the rr deraileur and break calipers. If you are not going to be home when it's delivered you can go to ups website and sign in advance. Ups will send you notifications before and when it arrives.
By
0


Votes
Thanks for voting!
Question:
Answer:
I don't know of an municipality that requires you to register it.
By
0


Votes
Thanks for voting!
Question:
Answer:
I think I paid about $55.00 or so. The bike turned out beautifully, it was a gift to my College student son and he loves it.
By
0


Votes
Thanks for voting!
Question:
Answer:
Shop costs vary...50 - $100 for assembly...... Yes, I have found my bike to be right on the numbers as far as weight....
By
0


Votes
Thanks for voting!
Question:
Answer:
Here are some good assembly videos showing a mountain bike and a road bike. It's pretty easy- https://www.youtube.com/watch?v=6OPLfsDliEk https://www.youtube.com/watch?v=lUlRjaJWyo4
By
0


Votes
Thanks for voting!
Question:
Answer:
"PERFORMANCE BIKES" ARE A GREAT CHOICE. FOR EXAMPLE, I BOUGHT A ROAD & GRAVEL 18 SPEED WITH A STURDY STEEL FRAME AND DISK BRAKES FROM THEM WHICH WAS $100 LESS (INCLUDING SHIPPING) THAN "BIKES DIRECT'S" ALUMINUM TUBING BIKES THAT WEIGH AS MUCH (OR MORE!). CHECK OUT THE BRITISH BRAND "CHARGE PLUG" (HA! AWFUL NAME) AT PERFORMANCE WHICH COMES WITH ALL THE TOP-OF-THE-LINE COMPONENTS PLUS STEEL FRAME AND WEIGHS JUST 24 POUNDS. ALSO I LIKE THIS BIKE BECAUSE WITH A SIMPLE $34 PART-CHANGE (ON THE REAR-WHEEL) IT'S GEARED FOR STEEP HILL-CLIMBS.
By
0


Votes
Thanks for voting!
Question:
Answer:
hi - if you are having trouble purchasing, please call us 9 to 5pm Eastern time, M-Fri 904-249-2453 to place an order :) Yes, we do take paypal and most major credit cards as well :)
By
About BikesDirect
(from the business)
Description
Bikes Get FREE Shipping* Sitewide and Up to 60% Off New Bicycles with Full Factory warranties
Bikesdirect.com has been selling high quality bicycles on the internet for over 15 years.
Longer than many bike shops near you.

Bikesdirect sells thousands of bikes every week and takes pride in caring for our customers before and after the sale. We'll do what it takes to make customers happy as long as it's fair and reasonable.

Having issues with your bike? Please contact us at bd4servicecenter@aol.com or call 904-249-2453 Mon-Fri 9a-5p EST. Any customer that is not satisfied with the bike within 30 days can return it per policies.

We carry the widest selection of bicycles imaginable. Road Bikes in Titanium Carbon and Aluminum, Titanium or Aluminum Mountain Bikes, 27.5 and 29er MTBs. Full suspension and hardtails, Comfort, Hybrid, Endurance, Gravel Race/Grind, Cyclocross, Triathlon bikes. From entry level to professional level bikes equipped with Shimano or SRAM that could easily crush Leadville or the longest Tour de France route you can think of.

We believe in bringing you the best deals possible - some are almost unbelievable! Shop and Save Now
(FREE SHIPPING SiteWide *48 States)
History
Thank you for choosing Bikesdirect.com
Bikesdirect.com has been selling high quality bicycles on the internet for over 15 years.
Longer than many bike shops near you

Over 15 years ago, Dr. Mike Spratt, a college professor, decided to combine his interest in bicycles, computers, and the internet into bikesdirect. Since then, over 100,000 cyclists have chosen to save on high grade bikes by purchasing from us. The model of low-cost, high-volume, direct sales of bicycles via the web has worked well enough that many other sites have emulated bikesdirect. We are all very happy when cyclists get a great value of a bike that they can enjoy, no matter who they purchase from.
Social Media
Company Representative

Did You Find This Page Useful?
40

Photos for BikesDirect
From reviewers
Sites You Might Also Like