Bettowinuk

reviews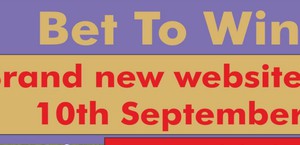 27

Reviews From Our Community
Customer Questions & Answers
4


Votes
Thanks for voting!
Question:
Answer:
Hey guys - sorry to keep it back but we are making it better than first expected so please be patient and it will be here shortly!!
By
Question:
Answer:
No - I can confirm that any losing bets are paid for by you. The amount you get you will forget about this very quickly and make money-lots of moey
By
More Sports Betting Businesses

image coming soon

image coming soon

image coming soon
See more Sports Betting Businesses
About Bettowinuk
(from the business)
Description
Hey guys and girls,

We are a UK based horse racing advisory service that has served its clients well for the last 5 years working through an odds to and text based membership service. We are not stepping into the 21st century and opening our brand new website (aiming for 1st September at this stage) where we will offer a whole new variety of ways to bet and a much broader betting scale!

We will be introducing football betting as we as a BTW Big Time bet opportunity which we will explain in detail on the site once opened.

If you have used other services in the past and found them to be a waste of money, put that to the back of your mind and approach us with the mind set that we WILL MAKE YOU MONEY!

I am now big on external and independent reviews so any of you guys using the service please continue to tell everyone how we are doing...we have nothing to hide :)

Thanks for your time and look forward to seeing you in that winners enclosure soon!

Trevor and the boys
Company Representative

I have made my money from betting on horses since the early 2000's and have seen it all along the way - the good, the bad and the crooks! I have worked myself to a position where I have outgrown all of those and built up a reputation that I will be boosting further once the website is open (Sept 2017). Meeting the bad guys in this industry has shown me how to treat and respect each and every client and not use them as a walking ATM ready to payout at my pleasure...I work WITH my clients and spend a lot of time interacting to ensure they feel valued and part of the team. I have had guys follow me for over 10 years and I personally think that speaks for itself in this game, I am a man that takes no risks when risking money and this is shown in my service strike rate. Enough of talking about myself and if you wish to use the services on offer, I would be glad to help. Trevor
Did You Find This Page Useful?