Is Wish Legit or is it a Scam?
Many people want to know if Wish is legit or if it is a scam. Sitejabber has collected a total of 5,570 reviews on Wish. On Sitejabber, as of May 26, 2019, 2,160 members have written reviews where they rate Wish 1 star and said they had a problem with the site. 778 (14%) reviewers described Wish as a scam. The problems that reviewers often refer to as a "scam" include poor-quality products, items that never ship, and refusal to provide a refund. 742 reviewers (13%) complained about shipping problems. These types of problems can include never receiving the item, delayed shipping, and lost items. 1040 (19%) reviewers complained about refund problems on Wish. Refund problems can take the form of not receiving a refund, only receiving a partial refund, or delay in receiving a refund.
778 Sitejabber members describe Wish as "scam"
Sitejabber member darlene L writes the following about Wish having poor quality products:
"I purchased men's running shoes. (Almost $60) Paid by credit card. Shoes arrived damaged. Soles not glued, wrong size, cheap poor quality. I tried to report the problem and apply for a refund but the shoes arrived with no purchase order. Website allows only contact by email with PO. Web didn't recognize my email or provide PO until weeks after the product arrival. I took pictures, uploaded complaint for refund and was refused because "30 days after purchase." what a rip off. They controlled the entire process and refused due to their own delay."
Sitejabber member Bailey W writes the following about Wish lack of a refund:
"So i bought a set of security cameras from here for our house and they were NOTHING like they were in the picture. They then said if i wanted to return them I had to pay the shipping. Um okay whatever. So i did. IT HAS BEEN A MONTH AND I STILL HAVE NOT RECEIVED A REFUND. WHEN THE EMAIL ME THEY SAY THEY HAVEN'T RECEIVED THE PRODUCT. I HAVE PROOF THAT THEY DID ON AUGUST 23,2017 AND THAT THEY HAD TO HAVE A SIGNATURE IN WHICH THERE IS A PICTURE OF SOMEONES SIGNATURE. ON THE FED EX SITE. I WILL NEVER BUY FROM THEM AGAIN AND I WILL MAKE SURE EVERYONE I KNOW DOESN'T EITHER. DON'T DO IT THEY WILL SCREW YOU OUT OF YOUR MONEY."
Sitejabber member Aly Y posts some photos about their experience on Wish:
"It went complete wrong, I though it was a legit company, there is not contact us at all only generated emails, I make a big order, the first item was complete wrong, size, color, material very cheap, nothing compare with the picture on the add, added to this the return policy, is brutal, in order to have a refund you have to pay for the shipping, which considering is China you will end paying more than the item in question. really bad experience, now I can't cancel the order I just pray for the following items came right otherwise I just waste big money. I do not recommend this cheap fraud business to no one"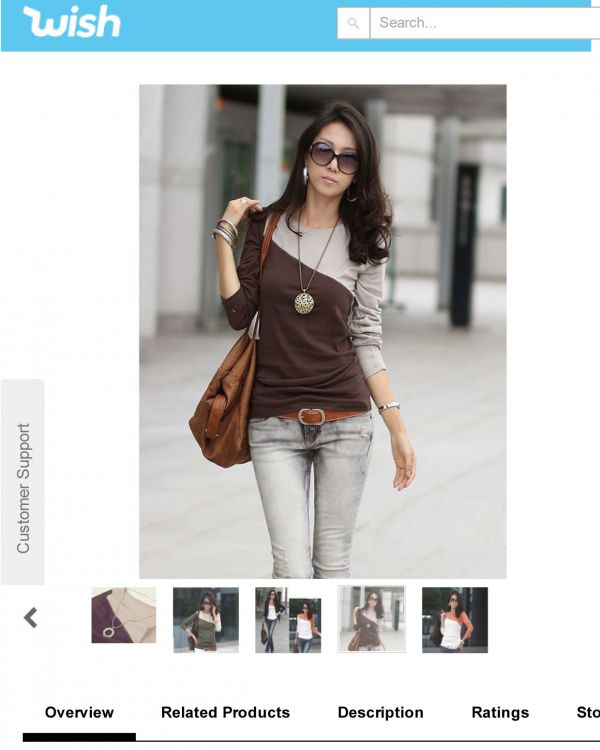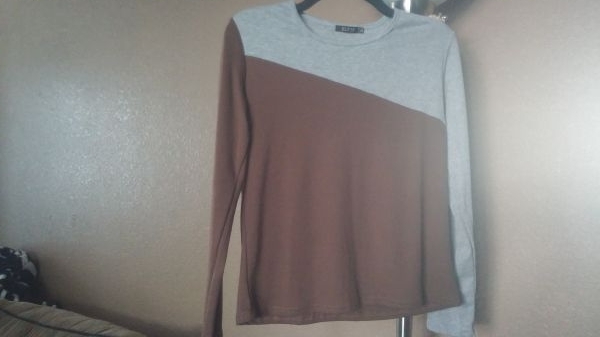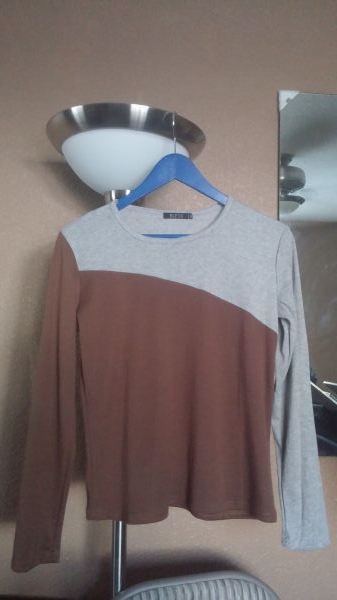 Sitejabber member Caroline R posts some photos about their experience on Wish:
"Products are very low quality. Shipping takes long (but they say that on their website). Costumer service is horrible (no reply in weeks...) and they try to scam you if you don't pay attention. I bought a drone and the product description said: Drone Car UFO RTF HD +Camera 2MP So, you would expect it to have a camera. But somewhere in very blurred basically unreadable letters it said that this item does not have the camera. I will not buy here again!"
Sitejabber member Jung M posts some photos about their experience on Wish:
"here's the thing they advertise an item that's very cheap plus shipping and give you time limited discounts..of course! i was tempted plus that time limit discount double temptation! but because of that time limit BS i had to pay twice (BECAUSE THE TIME LIMIT DISCOUNT RAN OUT AND THE PRICE HAD CHANGE) AND that first order wasn't recorded..(BUT THEY TOOK MONEY FROM MY ACCOUNT) and i contacted costumer service and asked for a refund.. it happened in july and until now i haven't received my refund!!! HERE'S PROOF!"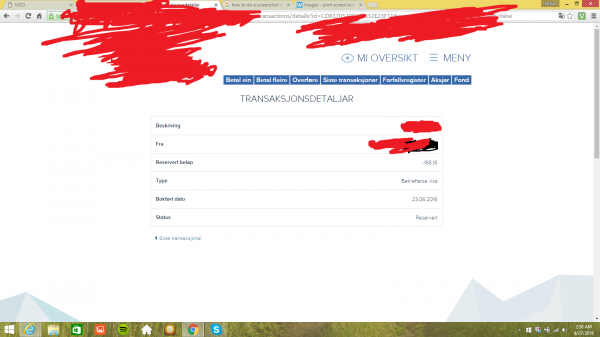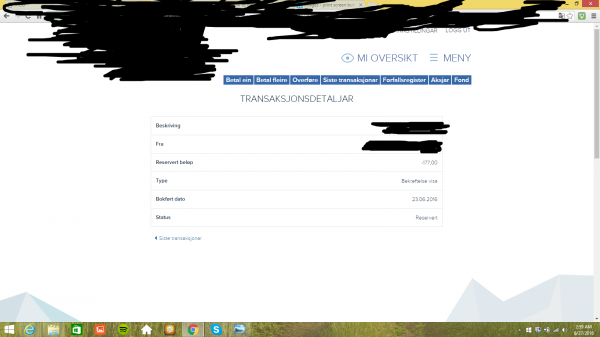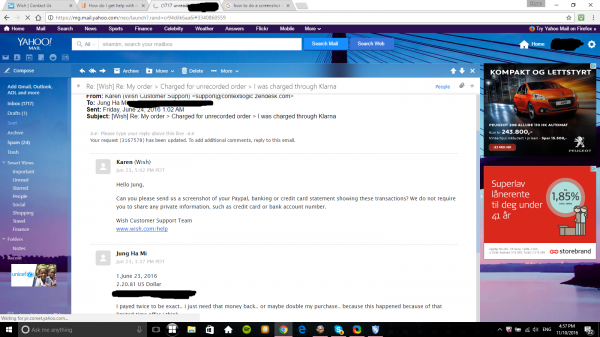 Some reviewers reported positive experiences on Wish, claiming it to be a legit business. 1,612 reviewers (29%) gave it 5 stars. 726 (13%) reviewers described Wish as "amazing or very good". 672 (12%) reviewers had a positive experience with shipping. This could mean fast shipping times and items that were not damaged upon arrival. 502 (9%) had good experiences with customer service and refunds or exchanges.
726 Sitejabber members describe Wish as "amazing or very good"
Sitejabber member Valerie L writes the following about outstanding prices:
"As always when buying from an app that imports from China i see alot of comments about clothes bot fitting always read the sizing chart as theit sizes are different then ours ice purchases many things in wish and other China import sires and yes some stuff is crap that's what youre paying for but they have alot of good items as well the close we buy in North america us almost all made in China or other places If you read the sizing properly yoy will love buying on wish and the jewelry is great prices too I suggest staying away from make up ot anything that you ingest because the laws there arw different then here"
Sitejabber member Tia L writes the following about good quality products:
"I just ordered like 20 things from this App. The App itself has all good views/opinions. But now coming here, I'm officially worried. I work hard for my money, I don't want to get disappointed by any online purchases. I was VERY excited about the quality and prices. It says everything will basically be here by the end of March. So, we'll see! Trust and believe I will post a great review if my orders are all what I expected, and delivered on time. I really hope these bad reviews are false! (Wishful thinking). I'm just glad to see that they do pretty well with refunding, Because if this business steals from me, I won't stand for it! So I currently await the arrival of my orders. Though, The ordering process, and easy to use App, has so far, been great!"
Sitejabber member Janne M writes the following about Wish fast shipping:
"Terrific products, stores, customer services. Very pleased with every aspect with every purchase. The "Daily Giveaway" is fabulous fun. 7days aweek and it is truely real. I have won numerous times and received the items as described in fine condition and quick delivery. First Look offers items for free in exchange for submitting a very honest reviewing of it. These perks are awesome and are presented in a very high caliber of honorable ethics. This is my true evaluation of my own experiences. I am sure that I am not alone in this appraisal. Check it out. Have fun, save money, all with confidence that "they have your back!"."
Sitejabber member Kitty H writes about their great experience on Wish:
"I have no idea what half these reviews are talking about!! I have shopped with them for about a year. If i bought it i got it and in timely manner and in good shape. One time a ring was taking too long and i decided to get a refund and they did give me my money back immediately. then the ring came following week. Never no more said about it. I guess its just a matter of opinion like everything. BUT I LOVE WISH SHOPPING!!"
Sitejabber member Anna C writes about their great experience on Wish:
"I have ordered many items from wish. I am very happy with this website. If I needed to request a refund for whatever reason, I would receive my refund the next day. Yes the sizing is a bit smaller that is why you have to go by the sizing charts. The only downfall from this website is if your are ordering shoes or clothes and you need to order larger sizes , when you go buy them the prices are higher. If you find something you like just keep scrolling for you might find the same item cheaper from a different store."
Sitejabber member Tasha T writes about their great experience on Wish:
"I have been using Wish for more than a year and have been extremely pleased with the app. Although I have had a few issues with not receiving an item, getting the wrong item or items being broken in transit, Wish has corrected the problem or refunded my order straight away. Excellent customer service! I love the variety of products I see on Wish and I will continue using the app for future purchases. I have never had any problem with the credit card/bank card side of the app and I feel that my money and information is safe. I recommend this app all the time to people who compliment items I've purchased from Wish! LOVE IT!!!"