Is NewChic Legit or is it a Scam?
Many people want to know if NewChic is legit or if it is a scam. Sitejabber has collected a total of 1,948 reviews on NewChic. On Sitejabber, as of May 25, 2019, 873 members have written reviews where they rate NewChic 1 star and said they had a problem with the site. 307 (16%) reviewers described NewChic as a scam. The problems that reviewers often refer to as a "scam" include poor-quality products, items that never ship, and refusal to provide a refund. 282 reviewers (14%) complained about shipping problems. These types of problems can include never receiving the item, delayed shipping, and lost items. 470 (24%) reviewers complained about refund problems on NewChic. Refund problems can take the form of not receiving a refund, only receiving a partial refund, or delay in receiving a refund.
307 Sitejabber members describe NewChic as "scam"
Sitejabber member Isobel D writes the following about NewChic having poor quality products:
"I ordered cushion covers from this company. The covers were advertised as 3D and the pictures looked very much like 3D flowers. However they are far from 3D and the quality is not great. I just want to warn anyone ordering from the company to be aware. Also goods came from China, I thought I was purchasing from the UK. They must write their own reviews on the site because they are a load of rubbish. I would not purchase anything from them again."
Sitejabber member Joe B writes the following about NewChic lack of a refund:
"STAY AWAY............................This company is horrible. I bought shoes that were so flimsy and wanted to return them. The 3 pairs cost me about $80.00 to buy. They said I had to pay the postage to ship them back because the shoes were not damaged. So for me to ship them back to China would have cost me almost $70.00...The company did nothing and I am now stuck with 3 pair of shoes that I have no use for....DO NOT BUY FROM THIS COMPANY!!!!!!!!!!!!!!!!!!"
Sitejabber member gretchen c posts some photos about their experience on NewChic:
"An ad popped up on my facebook for credit card/cash wallets that lie flat.Sounded like great idea as I have my c crds in a holder but no place for cash. I ordered two..arrived quickly which was good. When I put my credit cards in it...only one to a slot...it was tight to load, but when done, it was unbelievable! It was all bent up at the end...it looked like a shark with his mouth opened wide. I was able to snap it, but the snap will break before too long. It's embarrassing if I am a register and go for a credit card...the wallet looks so out of shape ...horrible. There is NO WAY I can give the other for a gift as planned. I've asked for a complete refund and they want to give me "points" instead. Not interested...want my money back Very disappointed."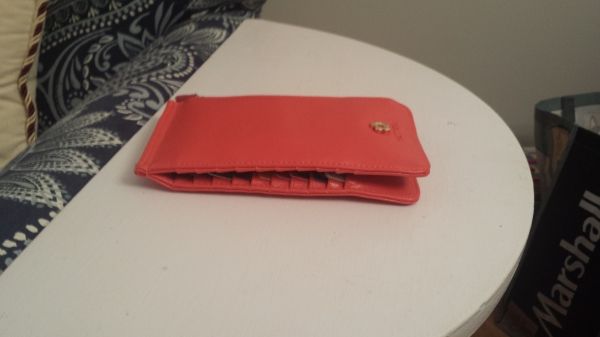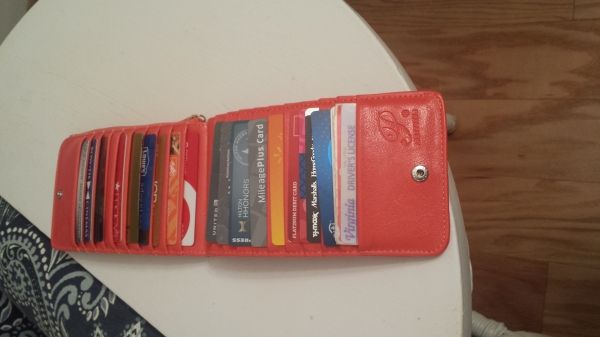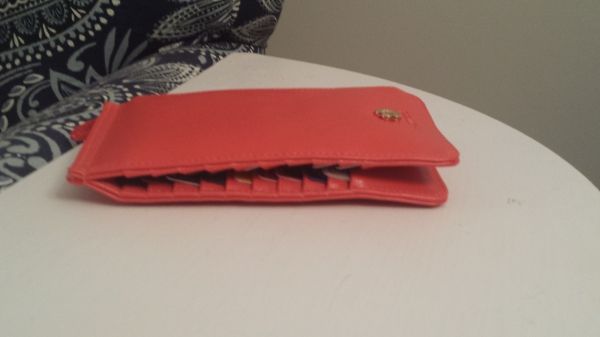 Sitejabber member Jeff C posts some photos about their experience on NewChic:
"My purchase of a pair of men's shoes was a disaster. The shoes look nothing like the ones pictured. They do not fit and very cheaply made. For a refund they are demanding that I pay the return freight back to China! A $26.50 shipping fee! In addition they demand multiple pictures not only of the shoes but also to document the return itself. PayPal cannot resolve so I'm stuck with these cheap plastic shoes that offer no support whatsoever."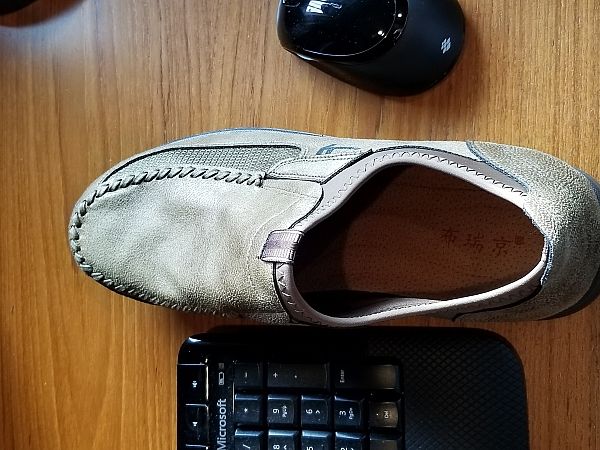 Sitejabber member estelle w posts some photos about their experience on NewChic:
"cute earrings... so i order.. they arrive with posts so big and short even if they would go in they would not go thru, get a refund after i was very stern and insistent. second pair arrive..THEY ARE ELECTRONIC PARTS AND NOT EARRINGS! go thru a photo /email process.. refunded money. clearly very poor in the order fulfillment process and quality control. i did get a refund but saw that my negative review was never posted. buyer beware and be prepared to not take no for an answer."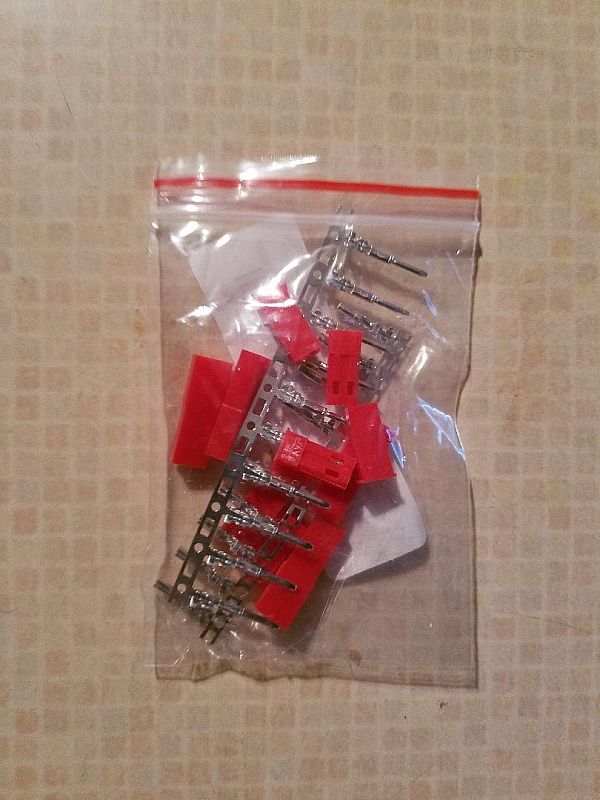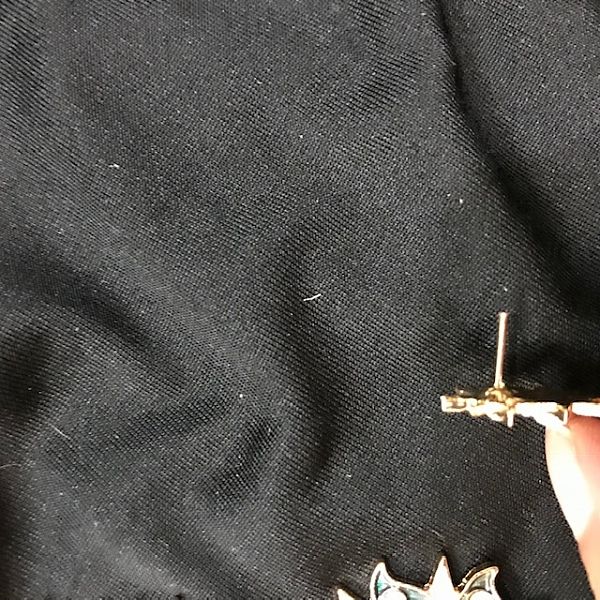 Some reviewers reported positive experiences on NewChic, claiming it to be a legit business. 657 reviewers (34%) gave it 5 stars. 260 (13%) reviewers described NewChic as "amazing or very good". 195 (10%) reviewers had a positive experience with shipping. This could mean fast shipping times and items that were not damaged upon arrival. 211 (11%) had good experiences with customer service and refunds or exchanges.
260 Sitejabber members describe NewChic as "amazing or very good"
Sitejabber member Karla N writes the following about outstanding prices:
"I ordered a 36-D bra at a great price. It took a month to arrive, but I got it today and I love it! Very comfortable and great lifting support without being too snug. This bra fits in a way that will not cause a fat pad in front of your armpits and if you have them from previous bras, this one will help them go away (so long as you use only this bra) It is very pretty too with the lace on the cups and straps and a pretty little dangly pendant. The padding is about 1/4" thick so it is great on the discreet factor."
Sitejabber member Irina D writes the following about good quality products:
"I loved the style and quality of this beautiful item. The sizing is all wrong, however, and I had to send the first one back and get a 2XL. I am normally an Australian size 12, but I wanted to wear this item as a coat rather than a close fitting dress. The company was really efficient at managing the exchange and even though it cost me a little bit in postage, I was pleased to pay it because this item would have cost at least a couple of hundred dollars locally."
Sitejabber member Janice T writes the following about NewChic fast shipping:
"I have now purchased 3 different linen "mini-dresses" (I wear them as tunics.) The sizing measurements listed on the site are very helpful and enabled me to order the correct size. The clothing comes directly from China - but each time my order has arrived within 2 weeks. Reasonable prices, really cute clothes, fast shipping. I will probably purchase from them again - just being careful about what I order since returning something to China is a bit difficult. And I am hoping that the clothing is entrepreneurial and not sweatshop."
Sitejabber member Sally O writes about their great experience on NewChic:
"In reading reviews, I noticed how many consumers were surprised to understand after they placed their order that this company was located in China. Do some investigation so you know what to expect! ANYTHING coming from China is going to require additional ship time due to customs. I ordered a pair of those highly-advertised rain shoes in November. I knew to order two sizes up. I covered them with additional tracking, but that information was lost in some kind of system glitch. They eventually arrived yesterday. They fit OK, which I'm fine with because they are mostly for rainy days. I appreciated the constant contact and swift replies to my emails. The price point was appropriate."
Sitejabber member Birgitta L writes about their great experience on NewChic:
"THANK YOU SO MUCH* I'm totally absolutely IN LOVE with that kimono jacket embroided, I just had from you! Such HIGH QUALITY...BEAUTIFUL,..ELEGANCE..Very Good really quick Nice Communication...took bit longer than I thought with delivery(almost 4 weeks)...BUT..when it finally arrived it was STUNNING AND AMAZING PRODUCT! I most Certainly will come back for more! Thousand Thanks! Already had great compliments about this embroided with flowers Wonderful Kimono Jacket! Surprised by that Beauty and really high quality! HAPPY CUSTOMER, WILL COME BACK***"
Sitejabber member Michele P writes about their great experience on NewChic:
"I on an impulse bought a pair of shoes from the site NewChic which I became familiar with from pop up ads on Facebook. I was really disappointed to see that they were being shipped from China, not because I don't like China just that I thought it would take forever. I then looked up reviews for the site and was horrified to read all of the negative reviews on this site. Particularly I read that the shoes either do not come at all or when they do they don't fit. After several weeks my order arrived today. The fit is true to size and they are the cutest shoes! The quality of the leather is top notch , they feel like butter! I did not experience any problems so I can not speak to the customer service aspect but I am so pleasantly surprised by this company I thought I would share!"