Is Hydrateams.com a scam or a legit company?
asked by
on 9/21/19
3

Answers
Hydrateams is a fradulant website
This company "
hydrateams.com
" is a total fraud. It's like a phishing scam.
They advertise products they do not have for substantial discounts, then they lure innocent customers thinking they are saving big time on their favorite items. What happens after they get your credit card details, is they do not ship anything of course and your credit cards are used all over the web.
They hide the owner of their domain name and they claim they are Alabama. No customer service number and a generic outlook email for support that goes unanswered of course.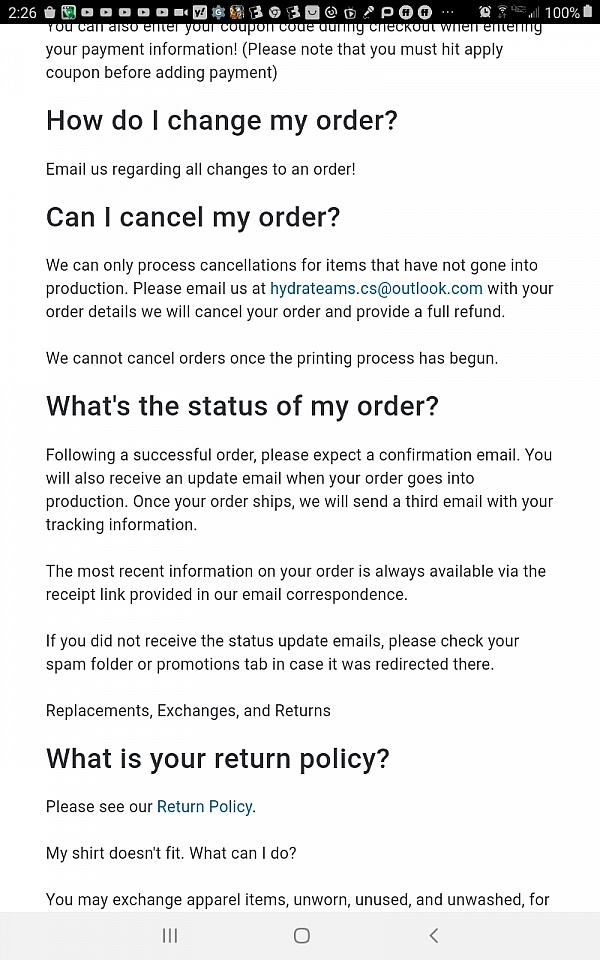 There is a new site
globalbigs.com
They use the hydrateams.cs@
outlook.com.
as their contact email address in the help center. The main email address in the DMCA section is
globalbigs.cs@gmail.com
I don't know if the two sites are related but this site does sell some things at prices that appear to be to good to be true.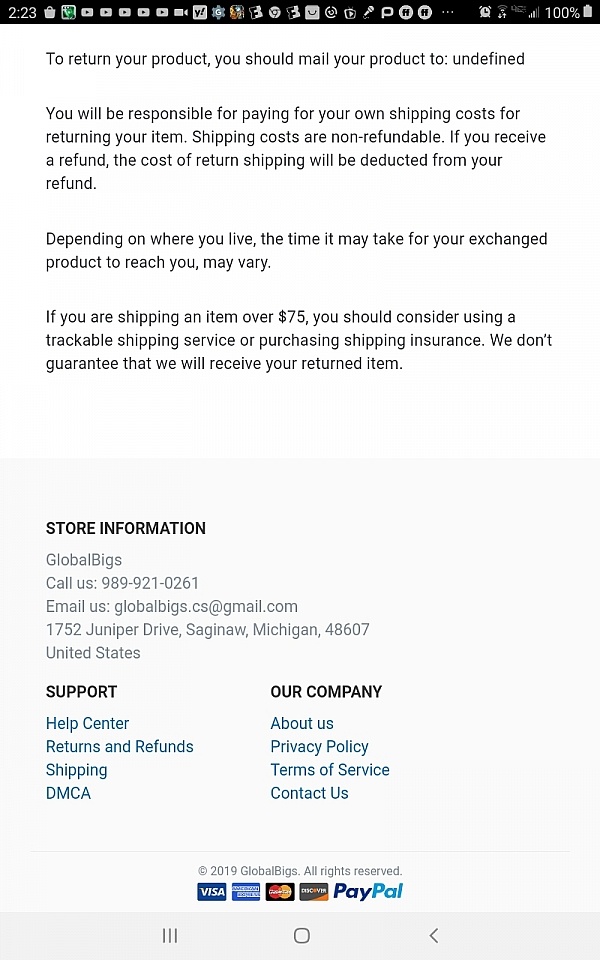 The phone number doesn't work. (989)921-0261 They are not registered with the better business bureau. I could not verify the address when I put it in google. 1752 Juniper Drive Saginaw Michigan 48607 If you look closely, the logo for Global Bigs has two G's.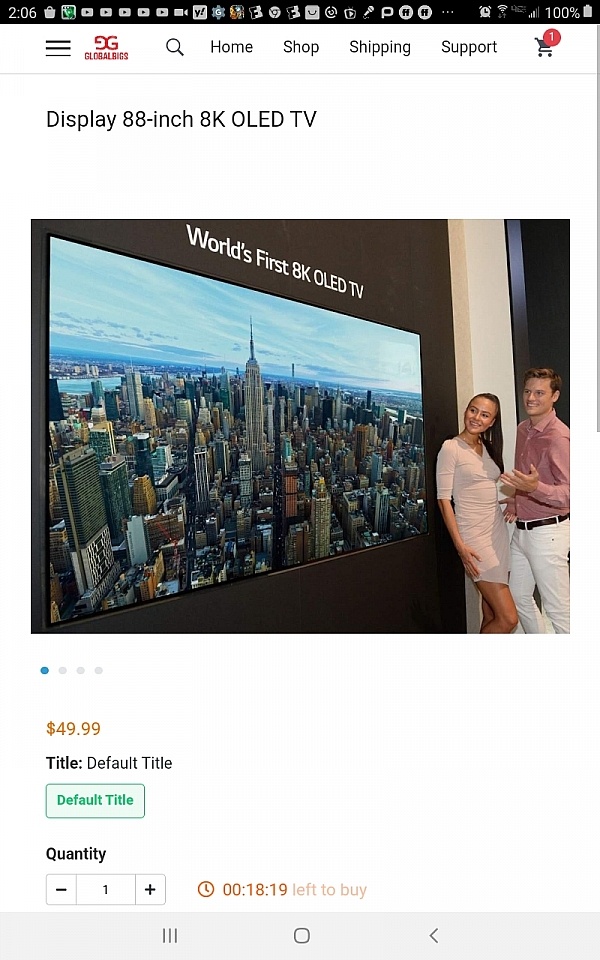 this is a 88 inch tv for $49.99 free Shipping They also list items that cost over $500.00 to buy on their website. A lot of the item descriptions are vague and don't have specific specs about items or their compatibility with other products. Items listed have a 24 hour clock on them so you have to buy it within 24 hours or miss out on the deals offered. Has anyone purchased from
globalbigs.com
?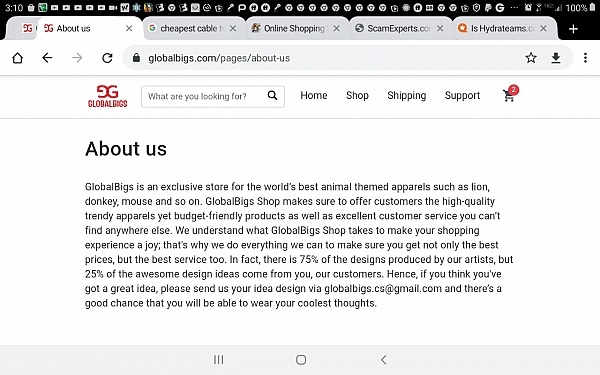 The about us section talks about selling clothes and pet things but this site has mostly electronics. Is
globalbigs.com
a scam? Why do they have a hydrateams email address? Does this email or website layout look familiar to anyone. I hope this is helpful!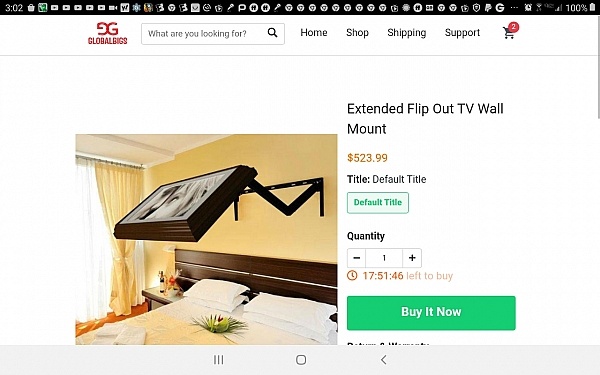 Here is an item listed on their website for $523.99.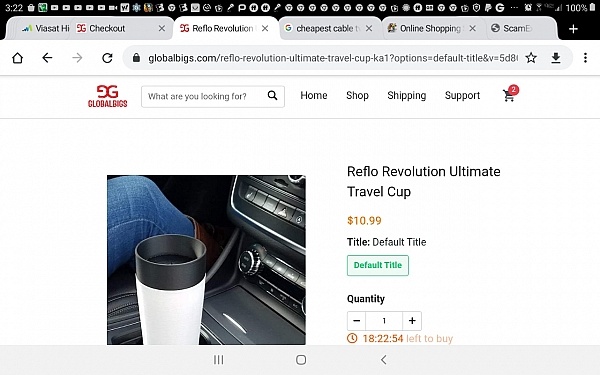 Here is an item for $10.99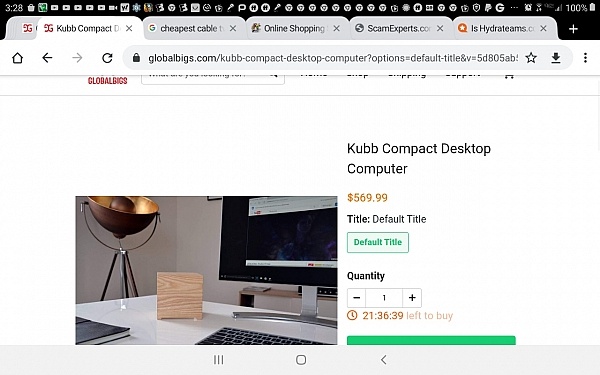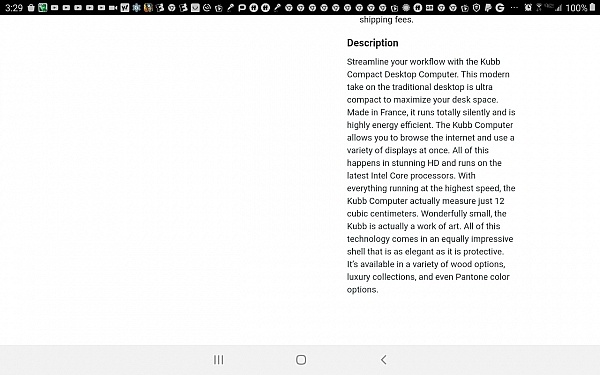 Here is a computer listing with a vague description. No specific details about the item such as operating system, ram, etc. This Kubb Compact Desktop Computer is listed for $569.99. I have not ever heard of this brand. Has anyone else? I hope this helps!
0


Votes
Thanks for voting!
Is this your business?
Owners and employees, register now to answer these questions from potential customers. Register now